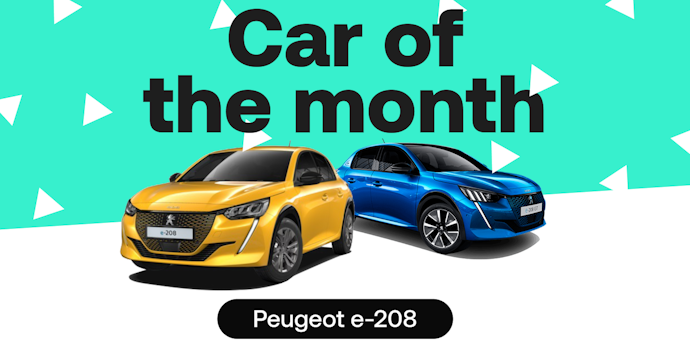 Peugeot e-208 - June Car of the Month
With 25 electric car models in our fleet all worthy of our appreciation, we've launched a new series that shines a spotlight on a different car every month! You can expect to learn new facts about our cars, see them in action and hear from both Onto employees and customers who love driving them.
This month, it's one of our favourites. It's the electric answer to the traditional sporty hatchback. It's a compact powerhouse loaded with cutting-edge tech. It's the Peugeot e-208, and it's our Car of the Month!  
Onto offers subscriptions on two models of the e-208; the GT and the Allure Premium. We wanted to get the lowdown on both of these great cars, so not only did we speak to two Onto employees that drive them, we got their pets' opinions too! In this blog we hear from Jessie & Beaker… and their parents of course, Joe and Laura.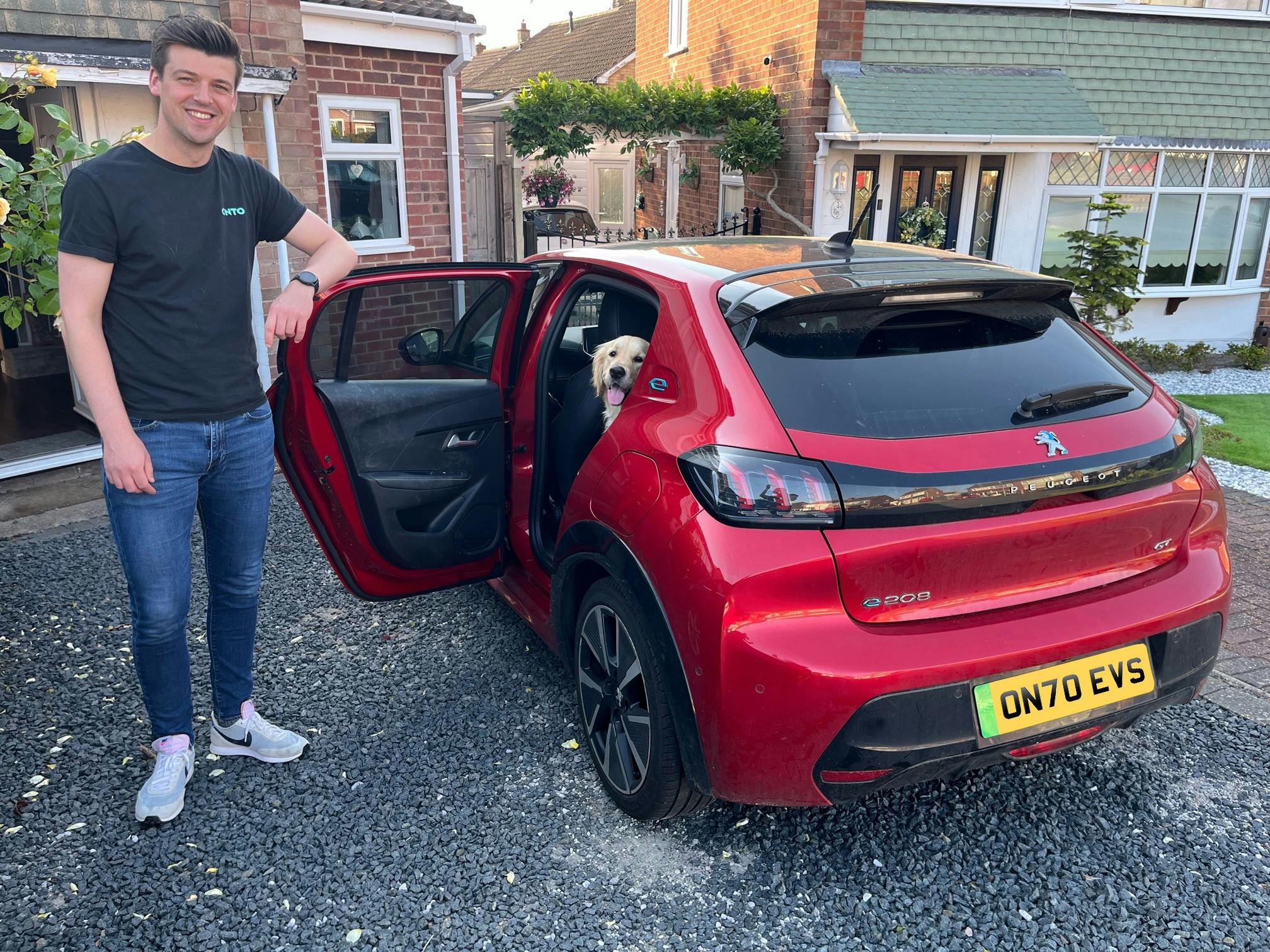 E-208 GT
The Driver - Joe, a Finance Analyst at Onto, has been loving his e-208 GT for over 18 months now. In its eye-catching Elixir Red colour, he's taken the car all over the country, from the 'English Riviera' in Devon to the medieval York city.
The Companion - His company on these journeys? Often his 18 month Golden Retriever puppy, called Jessie. She enjoys watching the world go by from a surprisingly spacious boot, on her way on holiday or to visit family.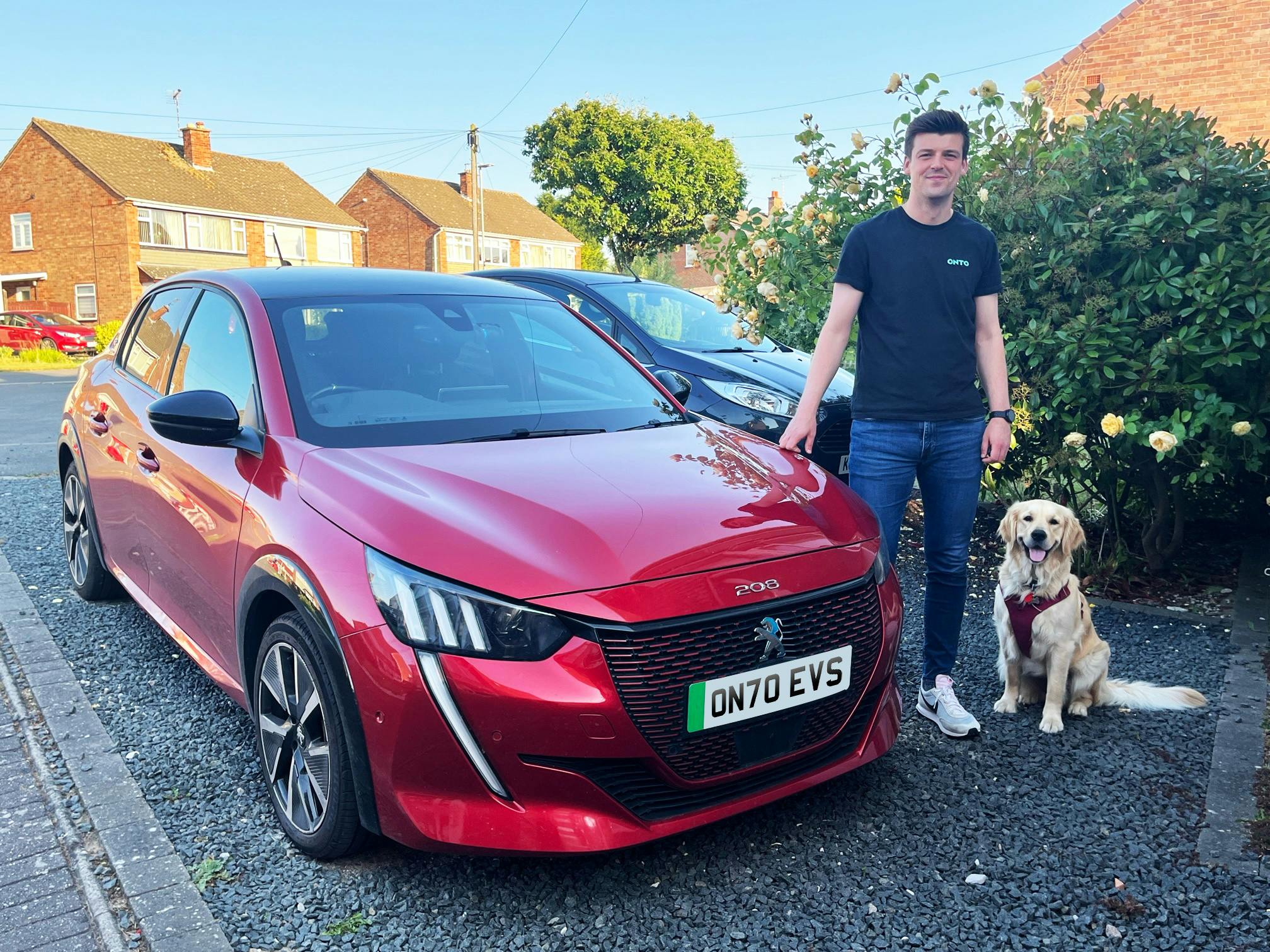 The Electric Experience - Joe also uses the e-208 to regularly commute to Onto's HQ in Warwick, where on-site chargers are easy to use. He typically uses a mix of home charging and public charging, which he says really enhances his electric car experience. Another top tip from Joe is to use apps like Zap Map and ABRP to locate nearby chargers, which he says has been a life-saver in unfamiliar locations.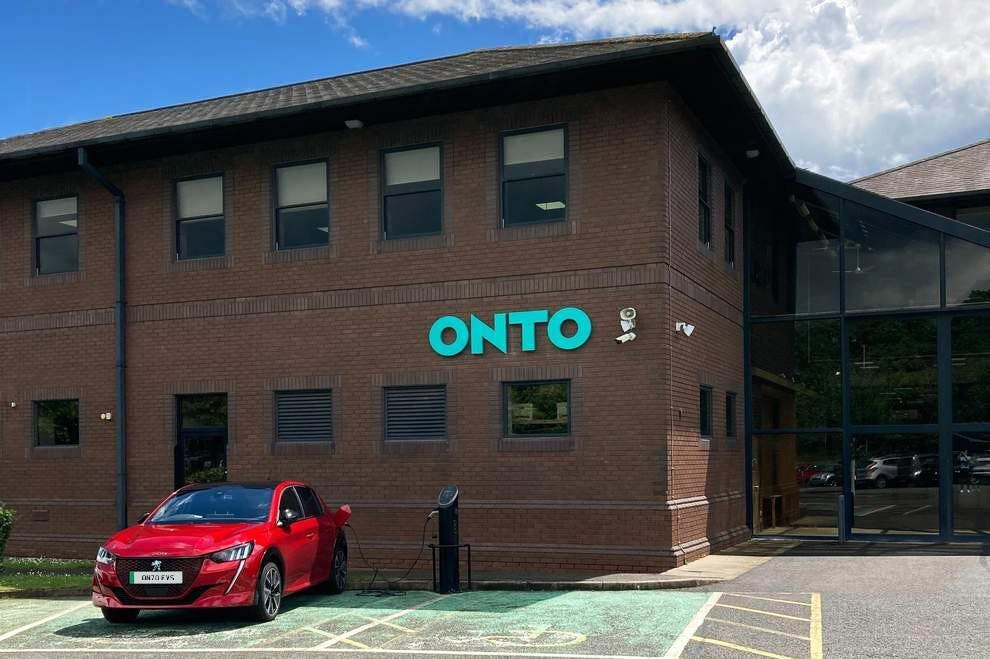 E-208 Allure Premium
The Driver - Brand new off the production line, Laura has been driving her e-208 Allure Premium since January 2023. She's a Business Operations Manager coming up to one year at Onto.
The Companion - While she doesn't have a nickname for the car, what she has in common with Joe is that her furry best friend occasionally accompanies her in the e-208. Beaker, a Maine Coon crossbreed cat, seems to enjoy the fact there's no noisy engine, as he's much quieter than he used to be during trips to the vet or to see family. Laura takes that as a good sign!
The Electric Experience - At home she uses the Ubitricity chargers attached to lampposts; included as part of the Shell Recharge network and all over Southwark, the borough she lives in. It's super convenient to boost the battery overnight and also gives her somewhere to park & charge when she goes out for brunch. She most recently took the e-208 to Mevagissey in Cornwall and had no problems with its range. It actually has a better real world range than the GT model, but it also helped that she could use public charging options along the way. 
The Car - For her journeys around London, she says it's the perfect car for her. It has a range of camera options, ideal for those difficult parallel parks and reversing out of supermarket spaces. It's relatively small but has a premium feel to it, she says, especially with its LED lights across the front. Laura says that it's really easy to drive, with simple controls inside to manage the Carplay and locking features.