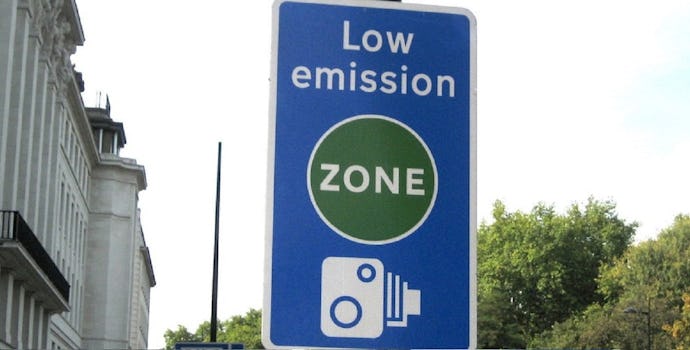 Everything you need to know about the Ultra-Low Emission Zone
An ultra-low emission zone (ULEZ) is an area from which all vehicles have to comply with strict emission requirements or face a daily charge to travel.
The new ultra-low emission zone is a measure that the mayor of London is enforcing to tackle the capital's poor air pollution, which affects many. There are reported to be over 400 schools that are in areas exceeding legal air quality levels. In extreme cases, there are also Londoners that die from exposure to air pollution, as everyone living in the capital resides in an area exceeding World Health Organization guidelines for the most dangerous toxic particles.   
Where does the problem come from? Half of the emissions from road transport are nitrogen oxides (NOx) contributing to illegal levels of nitrogen dioxide (NO2) and particulate matter.
The ULEZ which has been brought forward to 2019, rather than 2020 was strongly supported by over 18,000 Londoners, with nearly 60% strongly in favour of it and 63% agreeing to earlier implementation.  
The measures will protect children from lung damage and reduce the risk of breathing illnesses and heart disease. 
How much will it cost?
This will be the most critical question for most people:
The daily charge will be £24 for vehicles under 3.5 tonnes such as cars, motorcycles and vans (£12.50 ULEZ fee and £11.50 congestion charge)
£100 for vehicles over 3.5 tonnes such as lorries, and for buses/coaches which are over 5 tonnes.
The revenue raised will be used by Transport For London (TfL) to help reduce pollution across the network and lead to a greener transport fleet.
Drivers of smaller vehicles that fail to pay will face a penalty of £160, but this can be reduced by half if paid within 14 days. Likewise, the same discount applies to drivers of lorries, coaches and buses, but instead, they face fines of up to £1000.
Will my car be affected?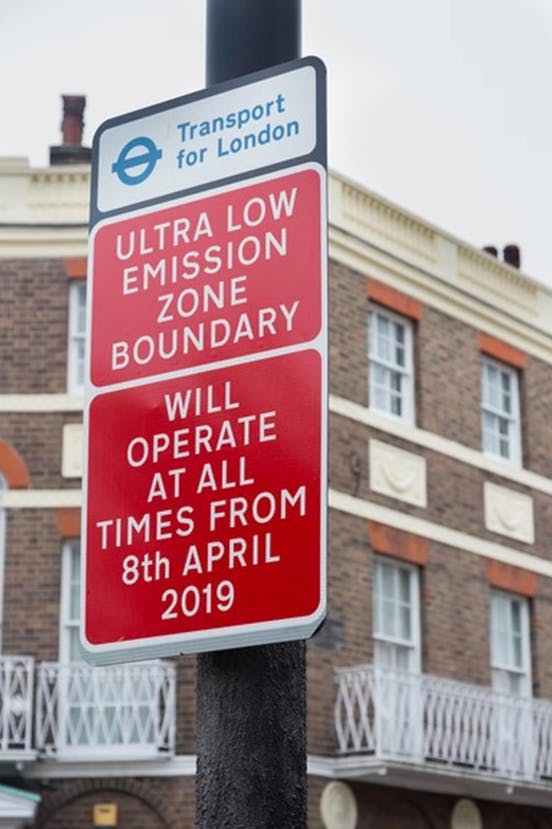 Cars in the European Union are categorised into Euro emissions standards, with the aim of improving air quality.
Motorbikes that do not meet Euro 3 standards (Applies to all new cars registered from 1 January 2001).
Petrol cars and vans that do not meet Euro 4 standards (Applies to all new cars registered from 1 January 2006.
Diesel cars and vans that do not meet Euro 6 standards (roughly the equivalent to not being more than six years old for cars in 2021)
Who's exempt from the Ultra Emission zone?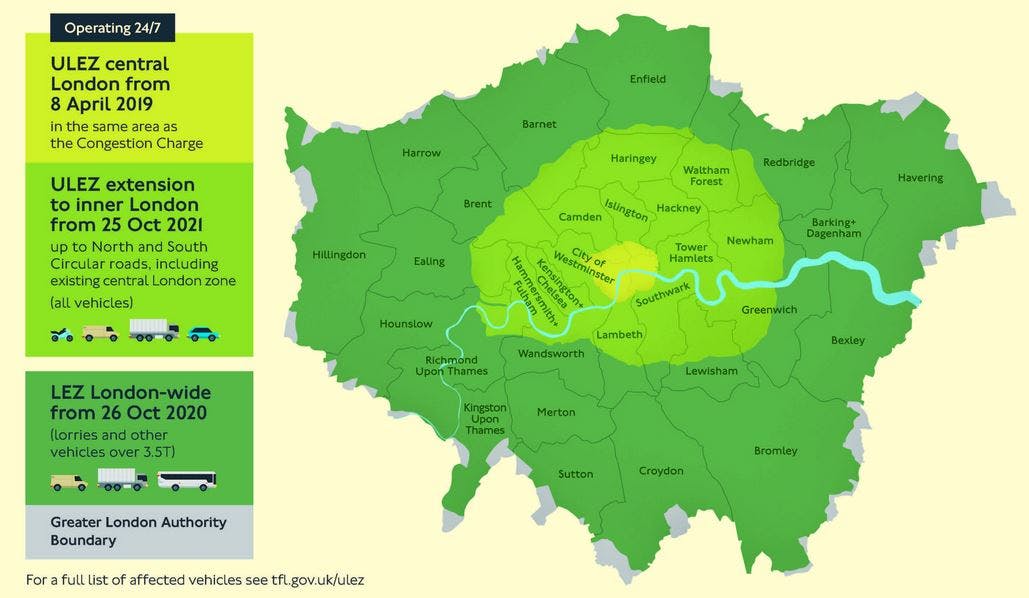 It's worth noting that the Ultra Emission zone does not affect all types of vehicles or drivers, with disabled and blue badge holders among the exceptions. There has also been particular controversy because black cabs will be exempt from the charges.
News of black cab drivers being exempt has been negatively received by the public as cab drivers are big contributors to air pollution. Additionally, police cars, ambulances and fire engines will not be exempt, forcing the capital's emergency services to spend millions replacing their older vehicles.
The government has also added flexibility for residents living within the congestion zone, who will be able to register for a 100% ULEZ discount and will not be penalised until December 2021. In more simple terms, they have until that date to change to a compliant vehicle.
How will cars be caught in the zone?
Transport for London hasn't confirmed how many more cameras will have to be erected, but with the expanded ULEZ set to be 18 times bigger than the congestion charge zone, there is going to be significant investment into the process of catching perpetrators.
Will there be a scrappage scheme for older vehicles?
The Major has also announced plans for a car scrappage scheme to encourage people to switch to cars which are more environmentally friendly.
How will I know I've entered the ULEZ?
Cameras will read number plates to check if they meet the ULEZ standards, so there will not be the disruption of toll booths and barriers.
What effect will Brexit have on this?
Car manufacturers still plan to make vehicles to the same standards and classifications, so Brexit will not have an effect in the short to medium.
Will there be less traffic in London?
Transport for London predicts that there will be a 5% cut in overall car traffic in central London after ULEZ comes into action.
The introduction of the congestion zone 15 years ago, has resulted in 30% fewer private vehicles entering into the city and the mayor of London will hope these measures will reduce traffic further.  
If we haven't answered a question you might have in this article, then please do refer to our help centre or give us a call on 0345 0348 647.