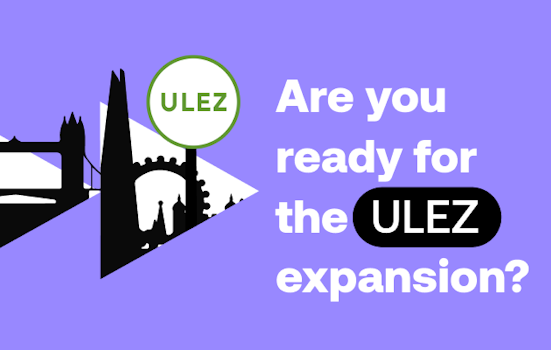 Everything you need to know about ULEZ and its recent expansion
London's ultra-low emission zone (ULEZ) looks to have been a great success since its introduction in 2019. According to statistics from the Mayor of London's office, the initiative has contributed to an almost 50% reduction in toxic Nitrogen Dioxide pollution in central London, reduced pollution x5 faster than the rest of the UK and prevented over a million hospital admissions.
Originally only covering the most central London zones, it was only a matter of time before ULEZ was expanded to cover the whole of Greater London, which happened on 29th August 2023. According to the World Health Organization guidance, every outer London borough exceeds the safe limit for toxic air particles and urgent action was needed.
So, what exactly is the ULEZ, how do you comply with the regulations and where has it expanded to? This blog will cover all your ULEZ questions and help you choose what to do next.
What is ULEZ?
The ULEZ is an area in which all vehicles have to comply with strict emission requirements or face a daily charge to travel. The measure was introduced by the London Mayor to tackle the capital's poor air pollution, which affects many lives on a daily basis.
In extreme cases, Londoners have died from exposure to air pollution, as everyone living in the capital resides in an area that dangerously exceeds guidelines for habitable air quality.
Half of the emissions from road transport are nitrogen oxides (NOx) contributing to illegal levels of nitrogen dioxide (NO2) and particulate matter. The ULEZ measures aim to protect people from the toxic air, prevent lung damage and reduce the risk of breathing illnesses and heart disease.
How much does it cost?
If your vehicle doesn't meet the ULEZ emissions standards and isn't exempt, you need to pay a £12.50 daily charge to drive within the zone. This applies to cars, motorcycles and vans (up to and including 3.5 tonnes) and minibuses (up to and including 5 tonnes), on top of the standard congestion charge you must pay for any driving within the Congestion Charge zone.
Lorries, vans or specialist heavy vehicles (all over 3.5 tonnes) and buses, minibuses and coaches (all over 5 tonnes) do not need to pay the ULEZ charge. They will instead need to pay the LEZ charge if they do not meet the Low Emission Zone (LEZ) emissions standard.
Drivers of all vehicles that fail to pay will face a penalty of £180, but this can be reduced by half if paid within 14 days.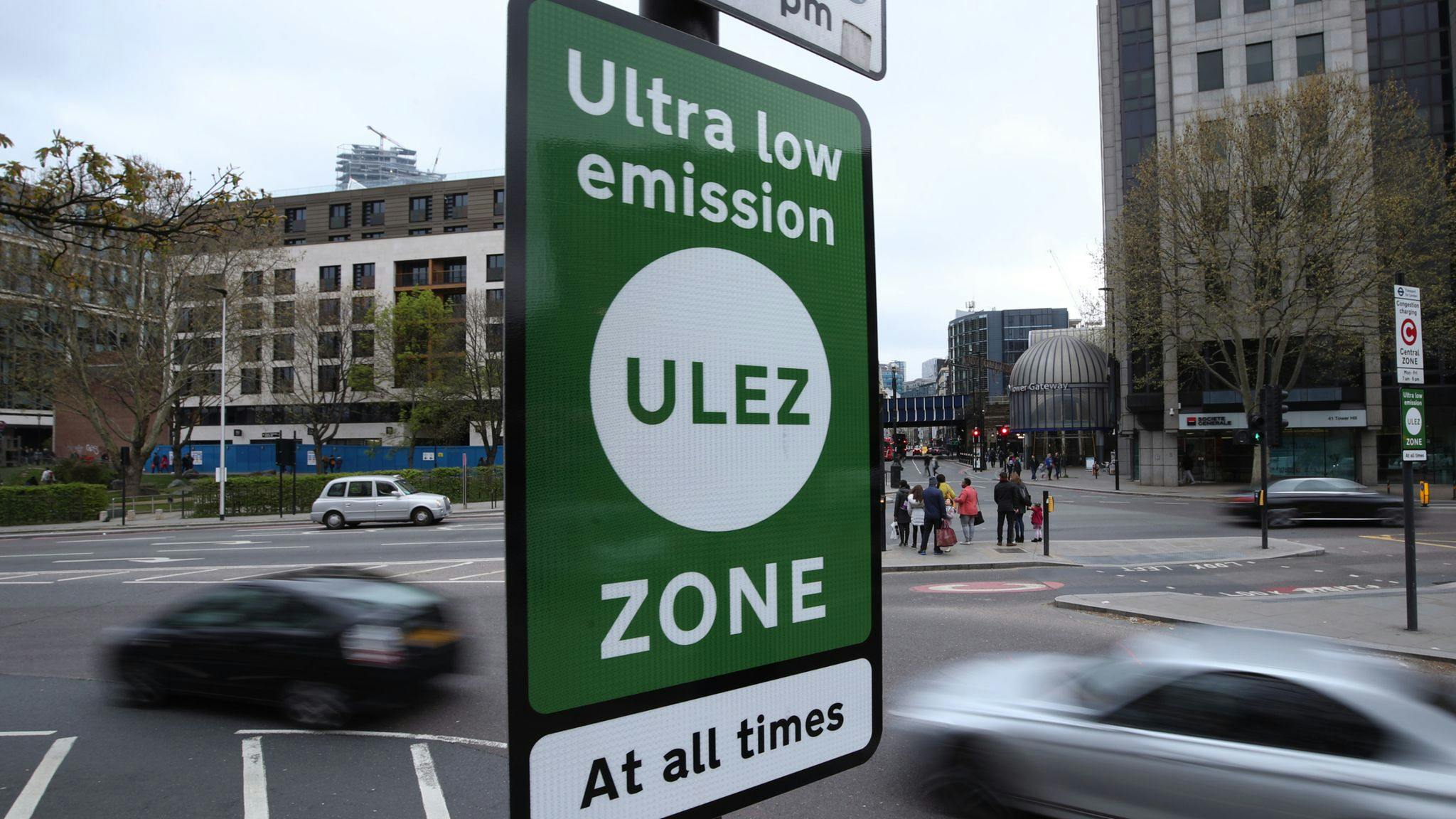 Will my vehicle be affected?
Vehicles across Europe are categorised into Euro emissions standards, with the aim of improving air quality. The ULEZ-compliant standards are:
Euro 3 for motorcycles, mopeds, motorised tricycles and quadricycles (L category)
Euro 4 (NOx) for petrol cars, vans, minibuses and other specialist vehicles
Euro 6 (NOx and PM) for diesel cars, vans and minibuses and other specialist vehicles
All battery electric vehicles (BEV) are exempt from ULEZ charges
Most petrol vehicles under 16 years old or diesel vehicles under 6 years old already meet the emissions standards
Check your vehicle's eligibility here or see if you may be entitled to an ULEZ exemption here.
Where has the zone expanded to?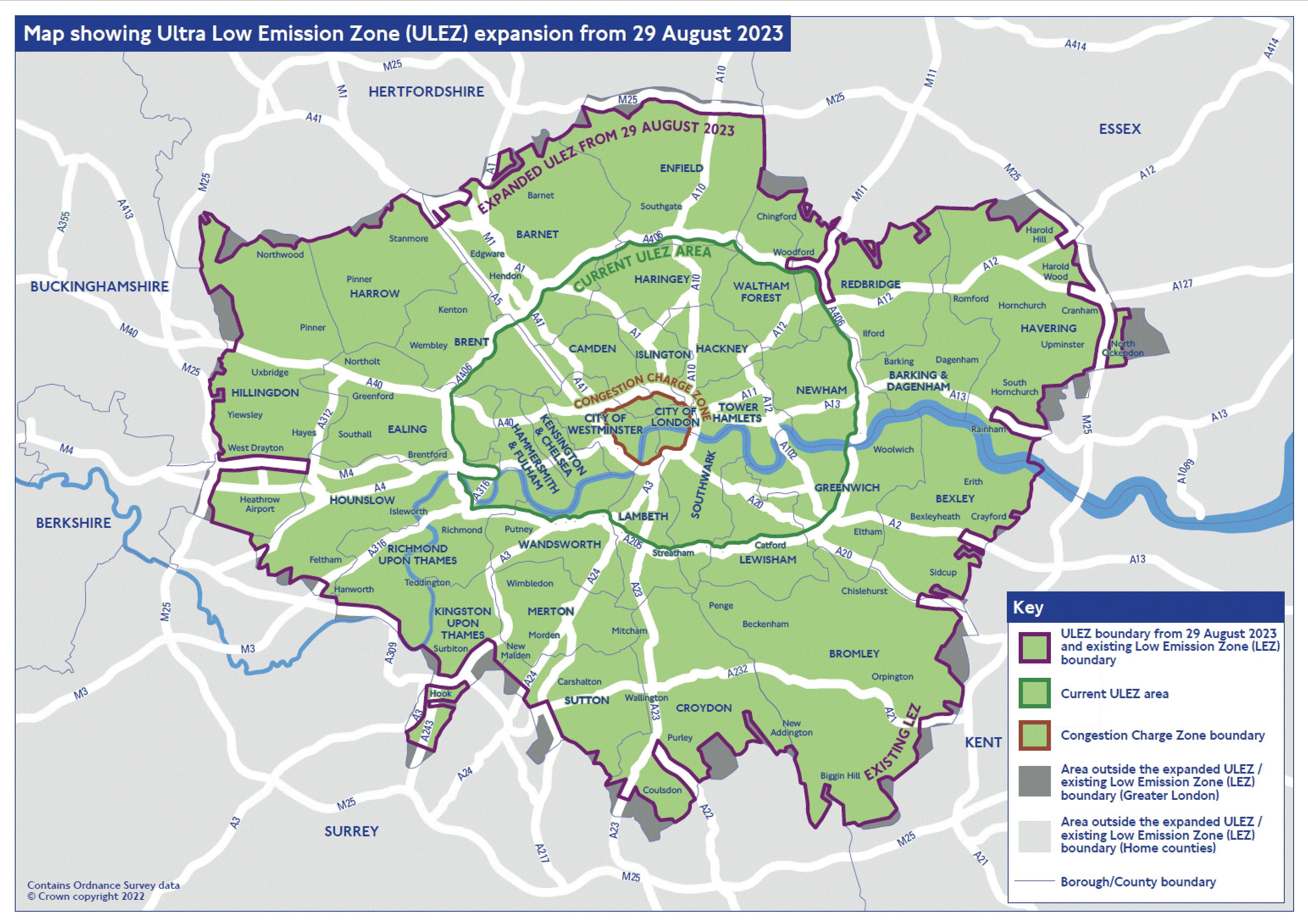 To help clear London's air and improve health even further, the Ultra Low Emission Zone (ULEZ) has been expanded across all London boroughs, as shown on the map above, from 29 August 2023.
If you drive anywhere within the new ULEZ and your vehicle does not meet the emissions standards, you will face a daily charge of £12.50. However, you don't need to pay the ULEZ charge if your car is parked inside the zone and you don't drive it.
Any money received from the scheme is reinvested into running and improving London's transport network, such as expanding bus routes in outer London.
What should you do next?
Auto Pay
If you want to continue driving your current car but it doesn't meet ULEZ standards, you may want to apply for Auto Pay, which lets drivers register their vehicles and avoid the risk of forgetting to pay the daily ULEZ charge and incurring a penalty.
Scrappage scheme
If you want to scrap your energy-inefficient vehicle and you meet a specified low-income threshold or receive disability benefits, you can apply to the Mayor of London's £110 million scrappage scheme.
Eligible applicants could receive a payment to scrap their vehicle, or choose a lower payment plus TfL Annual Bus & Tram passes worth more than the payment alone.
London-based sole traders, micro-businesses (10 or fewer employees) and registered charities will also be able to apply to scrap or retrofit a van or minibus.
Switch to an EV
If your vehicle doesn't comply with ULEZ standards and you need to drive in Greater London, it could be time to switch to a greener form of transport. Although some petrol and diesel cars may meet the standards and emit less pollutants, why not switch to an emissions-free vehicle and go electric instead?
It has never been a better time to switch to an electric car, with them now becoming more affordable and accessible to the UK population. The transition doesn't need to be a big commitment either. If you're not ready to buy an electric car, there are alternatives to owning one that could be right for you.
Electric car subscriptions
If you're looking for the most flexible way to make the switch, an Onto subscription gives you the choice of 25 different electric cars that you pay for monthly and you can cancel at any time. Registering online and having the car delivered to your home is just the start of the hassle-free experience, as the subscription covers insurance, servicing and even public charging.
Not only would you not need to pay the ULEZ fare, but an Onto subscription also covers the Congestion Charge for travelling in central London and the fee for using the Dartford Crossing. Given they're priced at £15 and £2.50 per day, respectively, that would save you a considerable amount if you often drive through the capital!