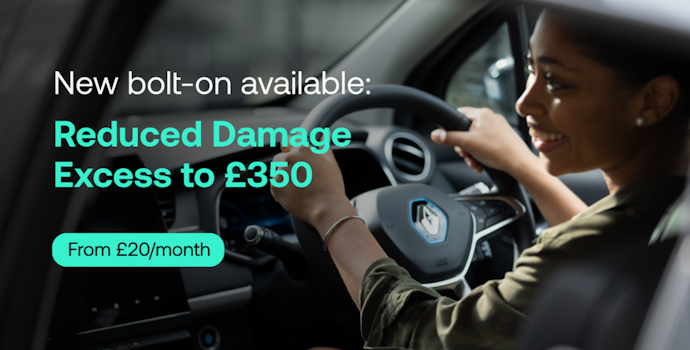 New bolt-on: Reduced Damage Excess to £350
As you know, our all-inclusive subscription includes fully comprehensive insurance. That means we've got you covered, but depending on the situation, an excess fee of £1,000 may apply.
This new bolt-on enables you to reduce this damage excess to £350!
How much does this bolt-on cost?
The monthly price will depend on your car model, as listed in this table.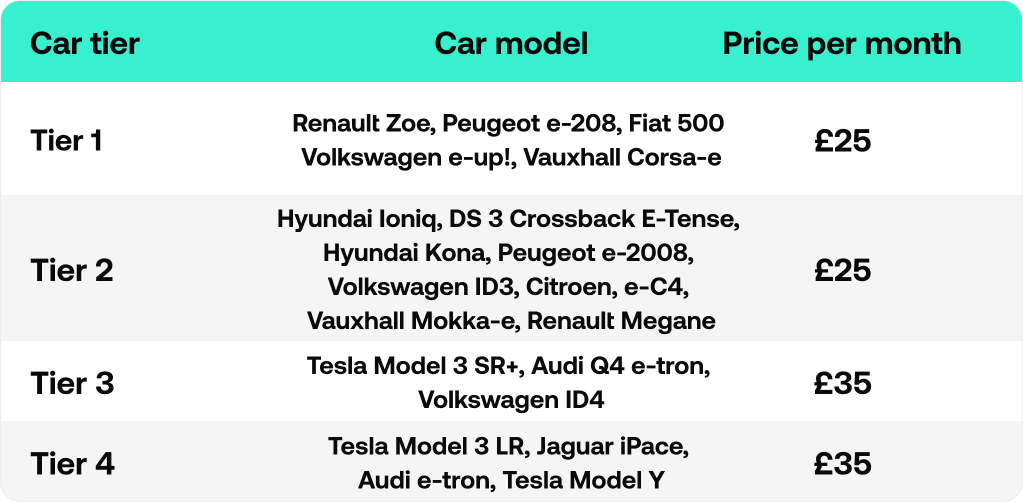 How to add this bolt-on? 
If you're a new customer, simply select the Reduced Damage Excess bolt-on when booking.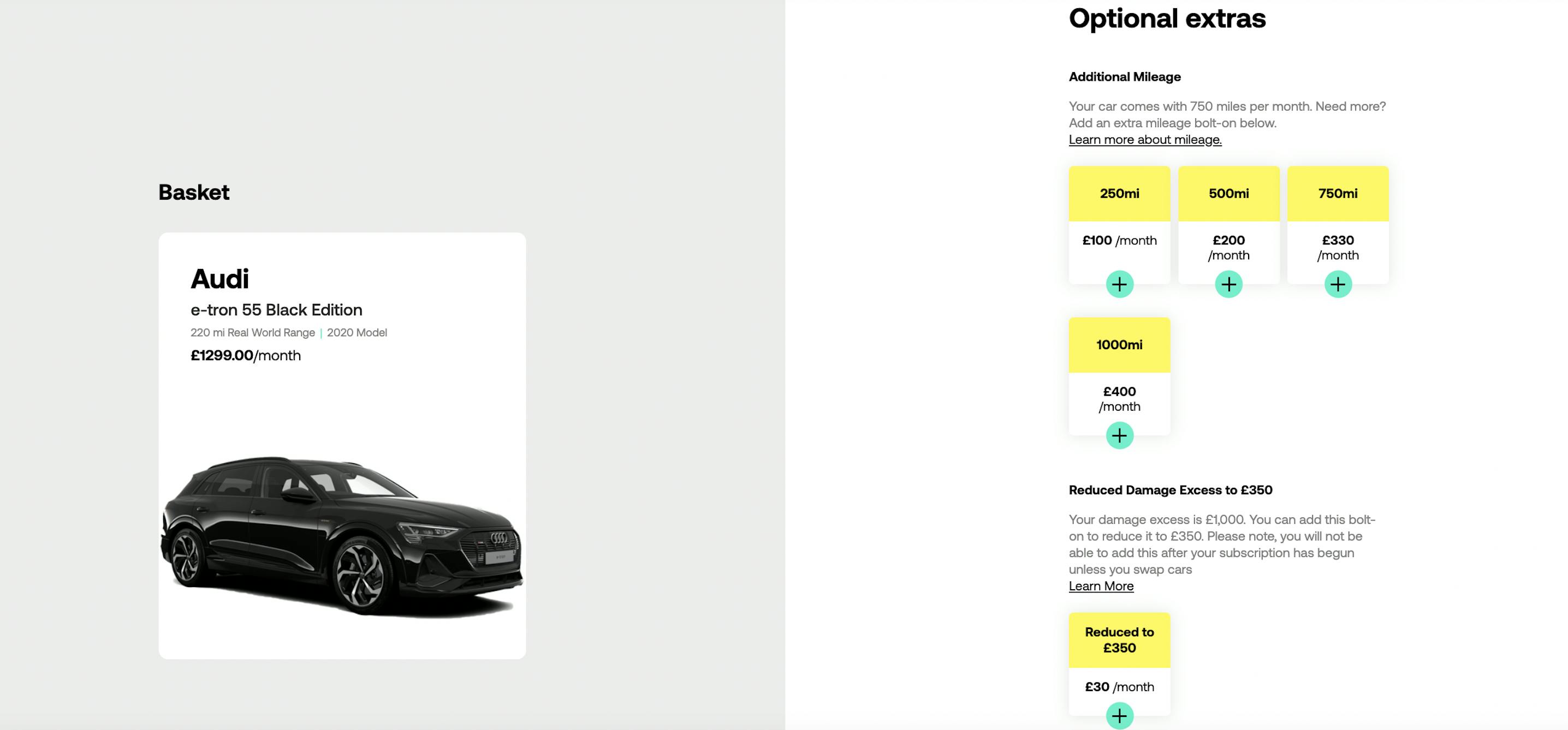 If you're an existing customer, you can add this bolt-on to your subscription when you swap to a new car.
If you're an Onto for Business customer, please contact your account manager.
Don't forget, if you're signed up to Onto Rewards, you can use your Onto points to redeem this bolt-on if you have already added it to your subscription, or choose to include it next time you swap cars.
We'd love to hear what you think about this new bolt-on, so if you have a moment, just fill out this survey >
FAQs:
Where will I see my Reduced Damage Excess bolt-on?
You will receive an email confirming if you have the Reduced Damage Excess bolt-on included in your subscription; the bolt-on will be displayed as your Insurance Excess amount in your Account.
Do I need to re-add this bolt-on each month?
No, once this bolt-on is added to your subscription, it will continue to be added each time you agree to a new month's subscription until the bolt-on is removed. You can cancel it at any time.
How can I cancel this bolt-on?
If you wish to cancel, please contact us. The cancellation will come into effect from your next billing period. Please note, you will not be able to add this after your subscription has begun unless you swap cars. 
See more FAQs here. If you have any questions, don't hesitate to get in touch at 0345 0348 647 or by email at [email protected].