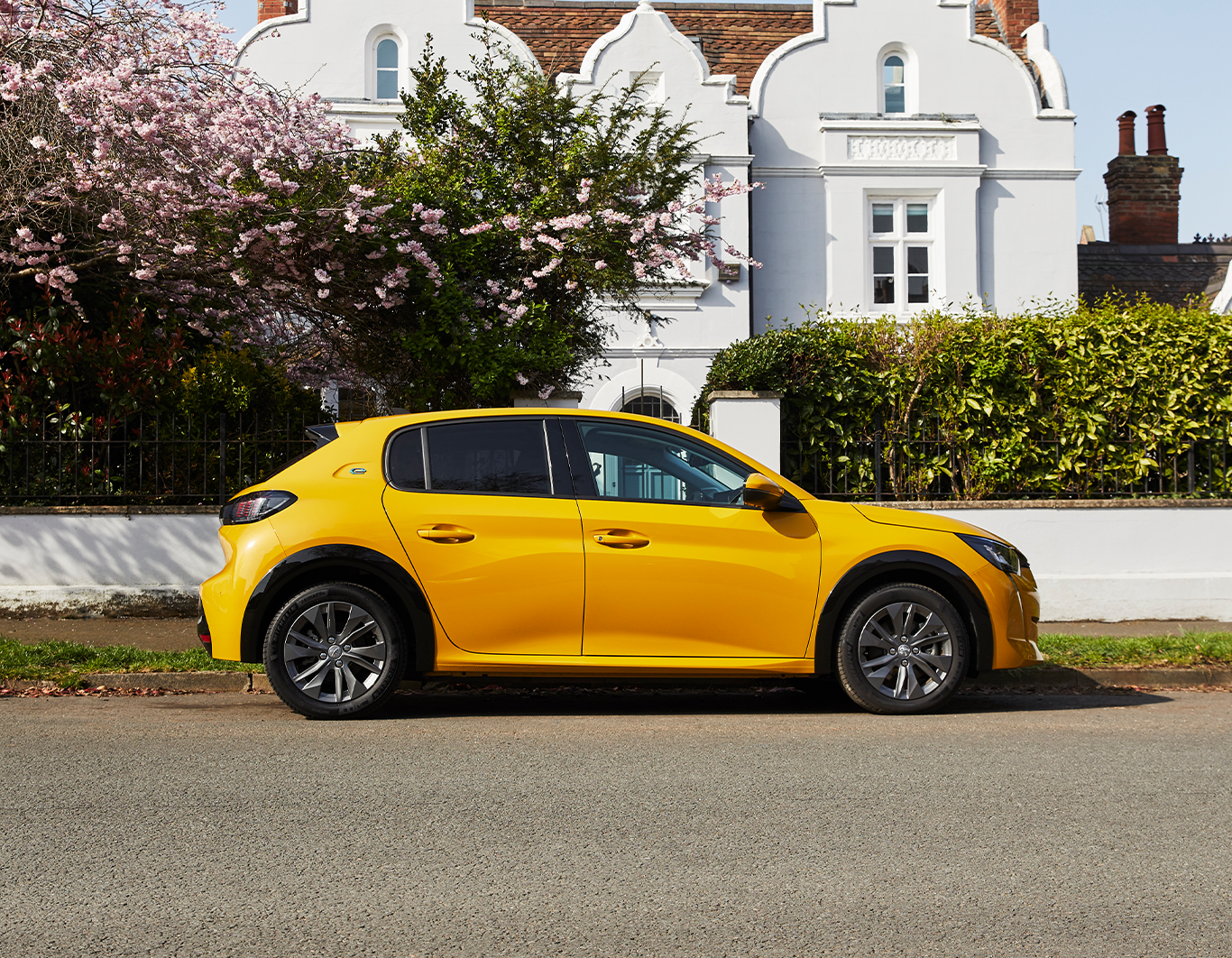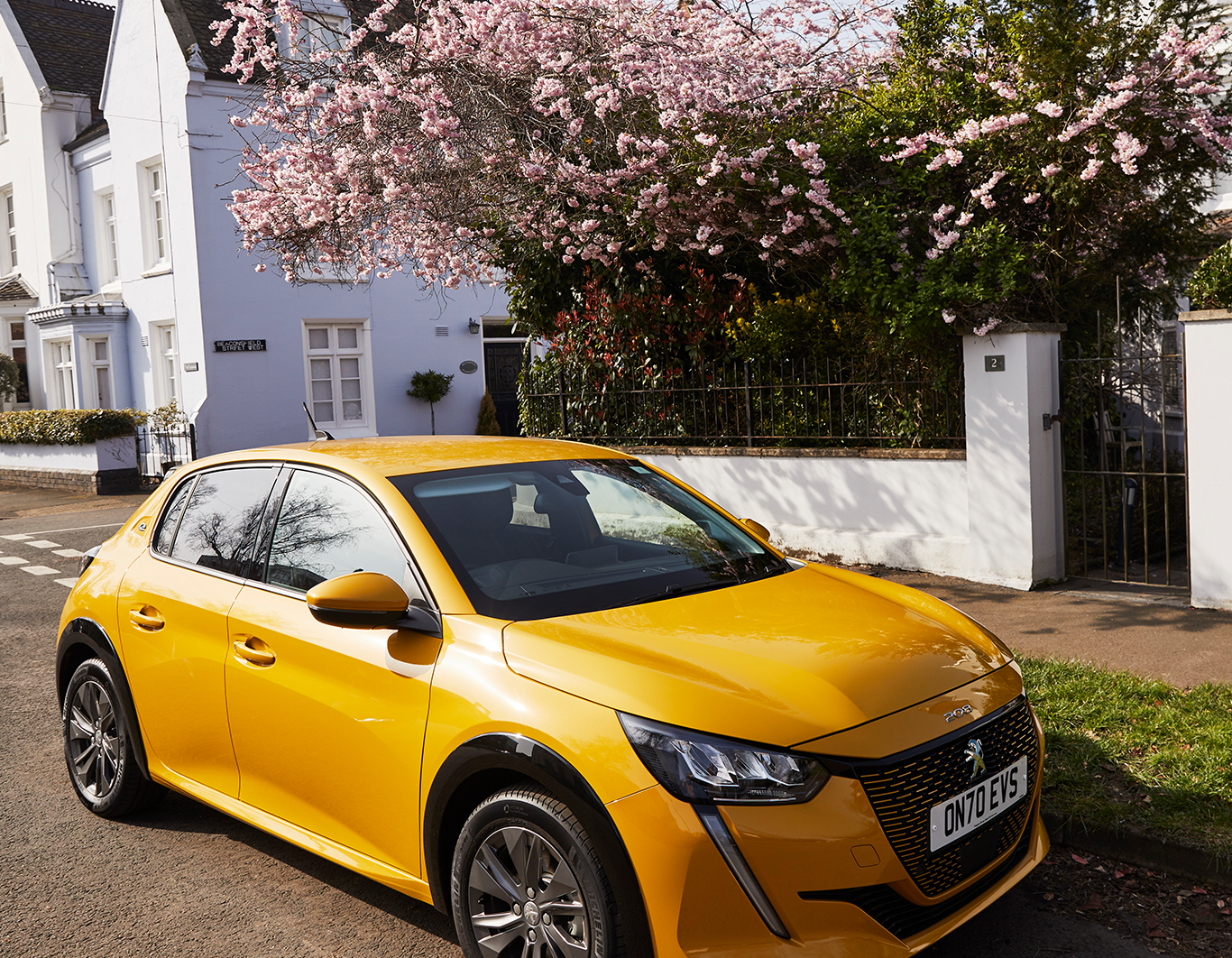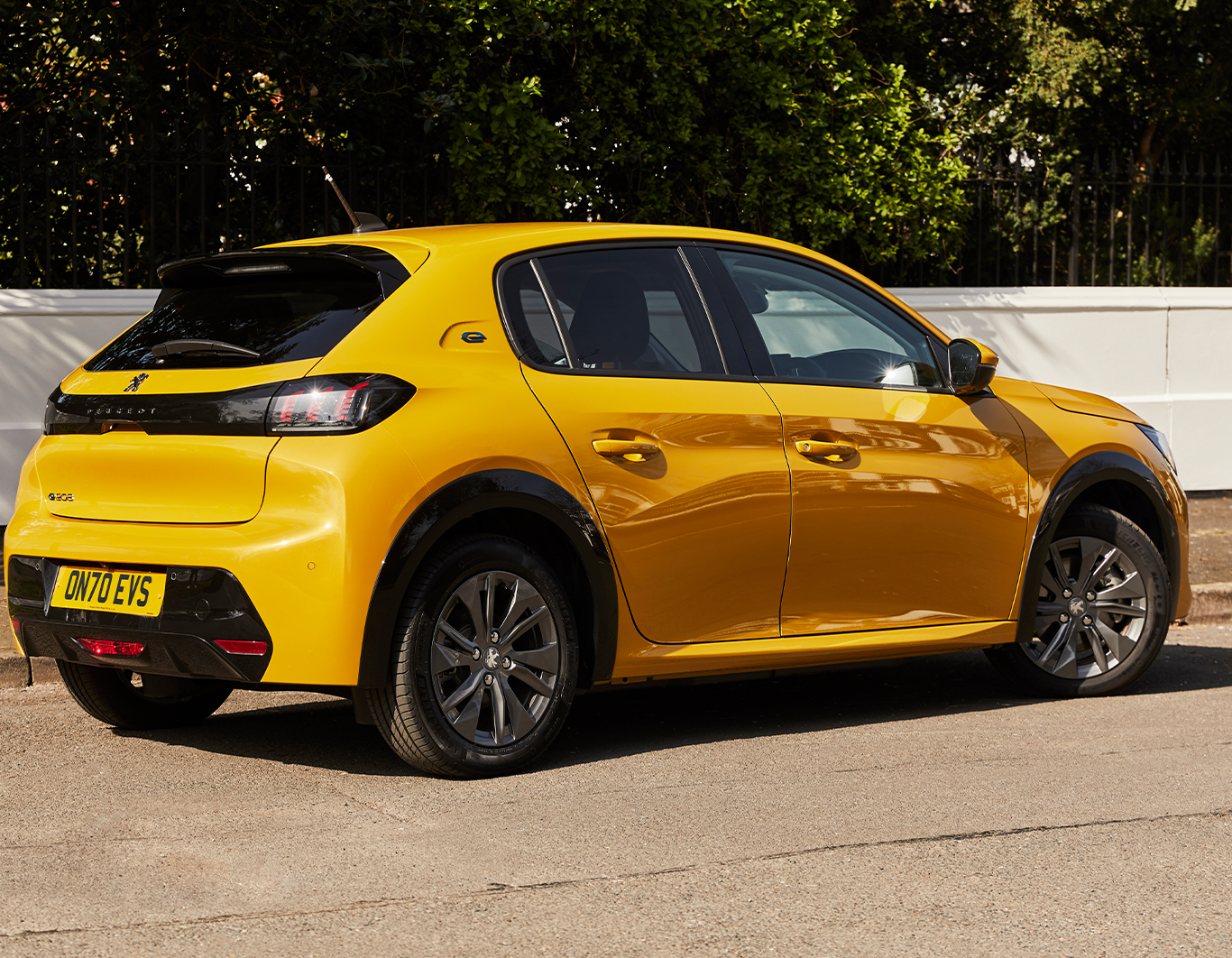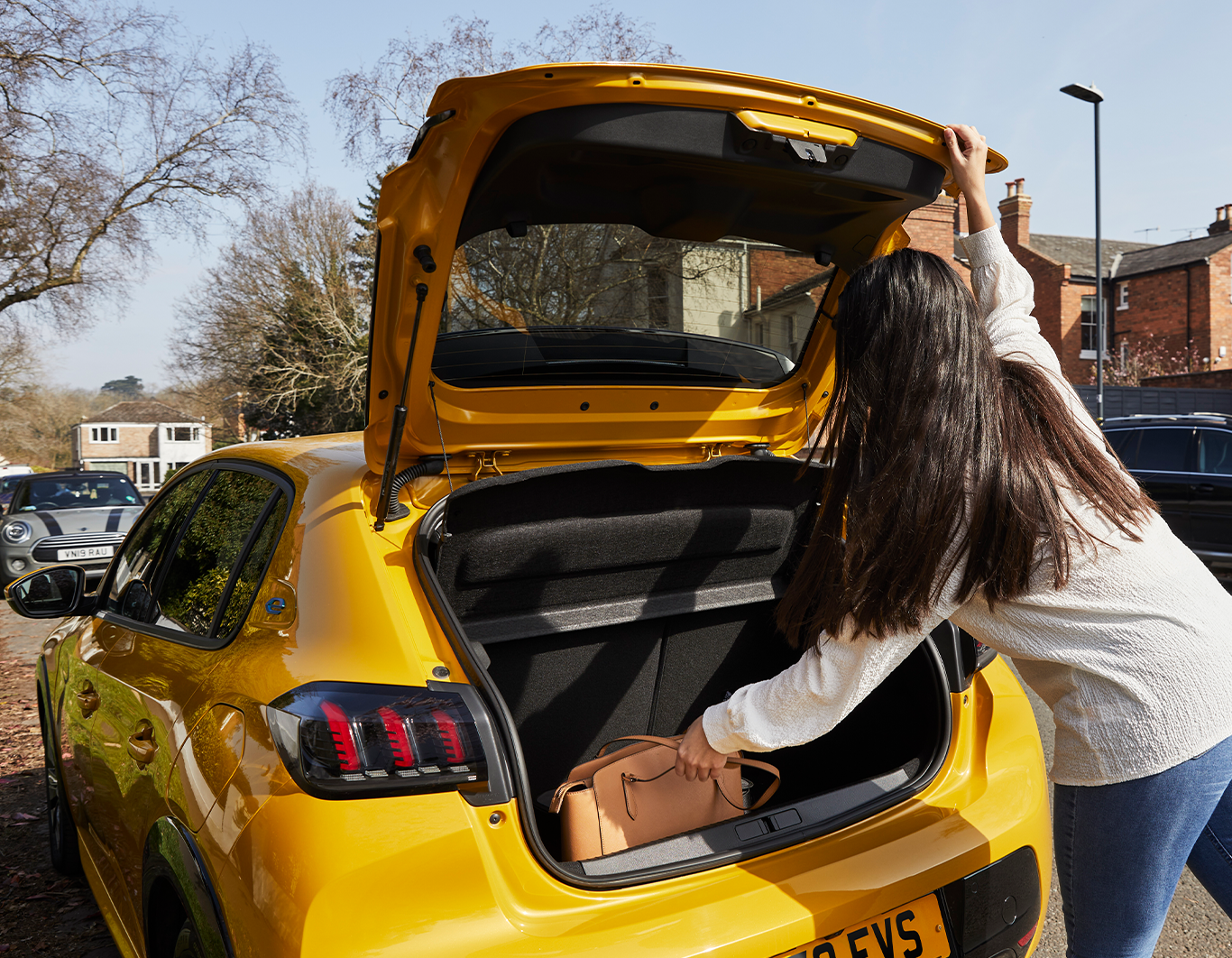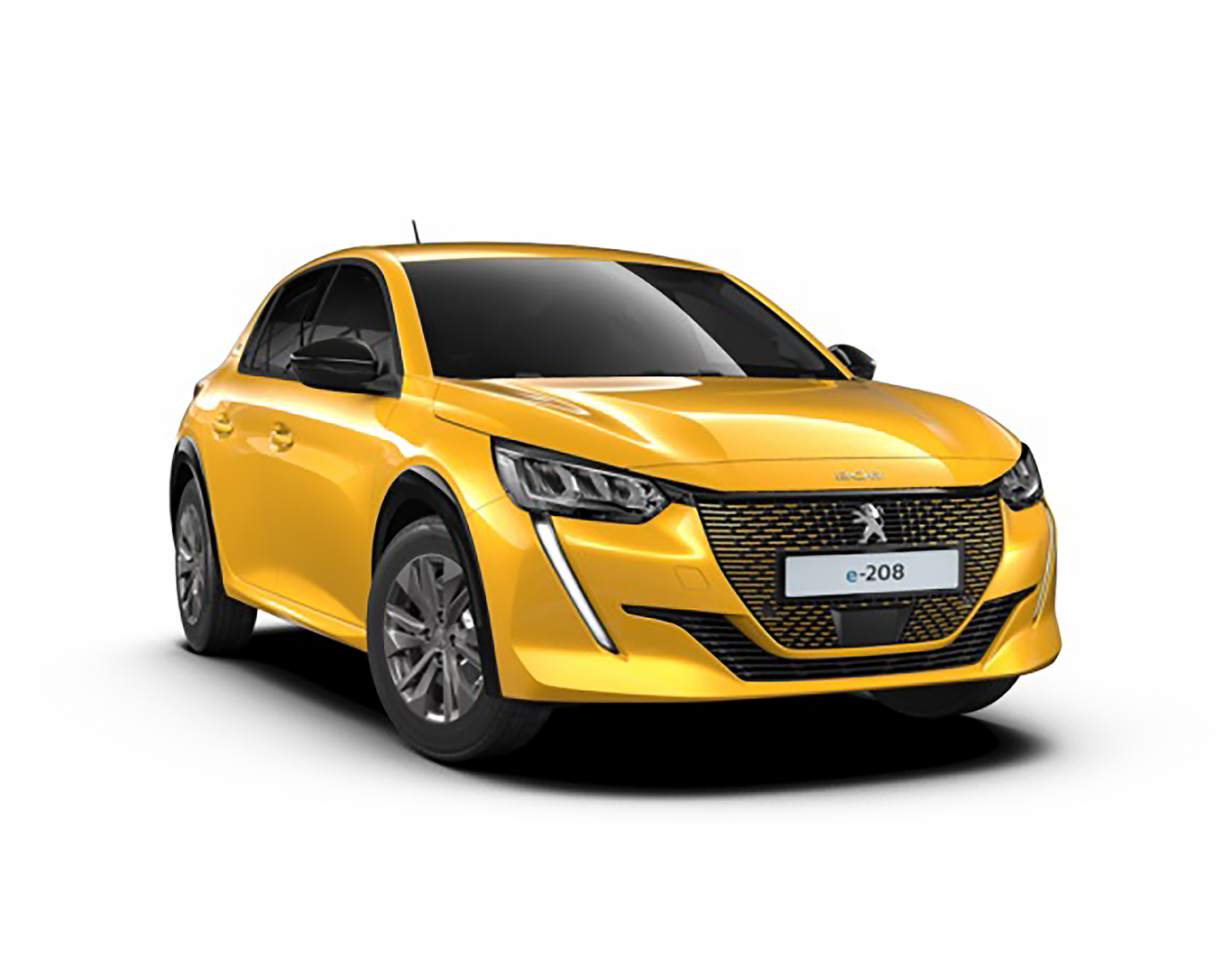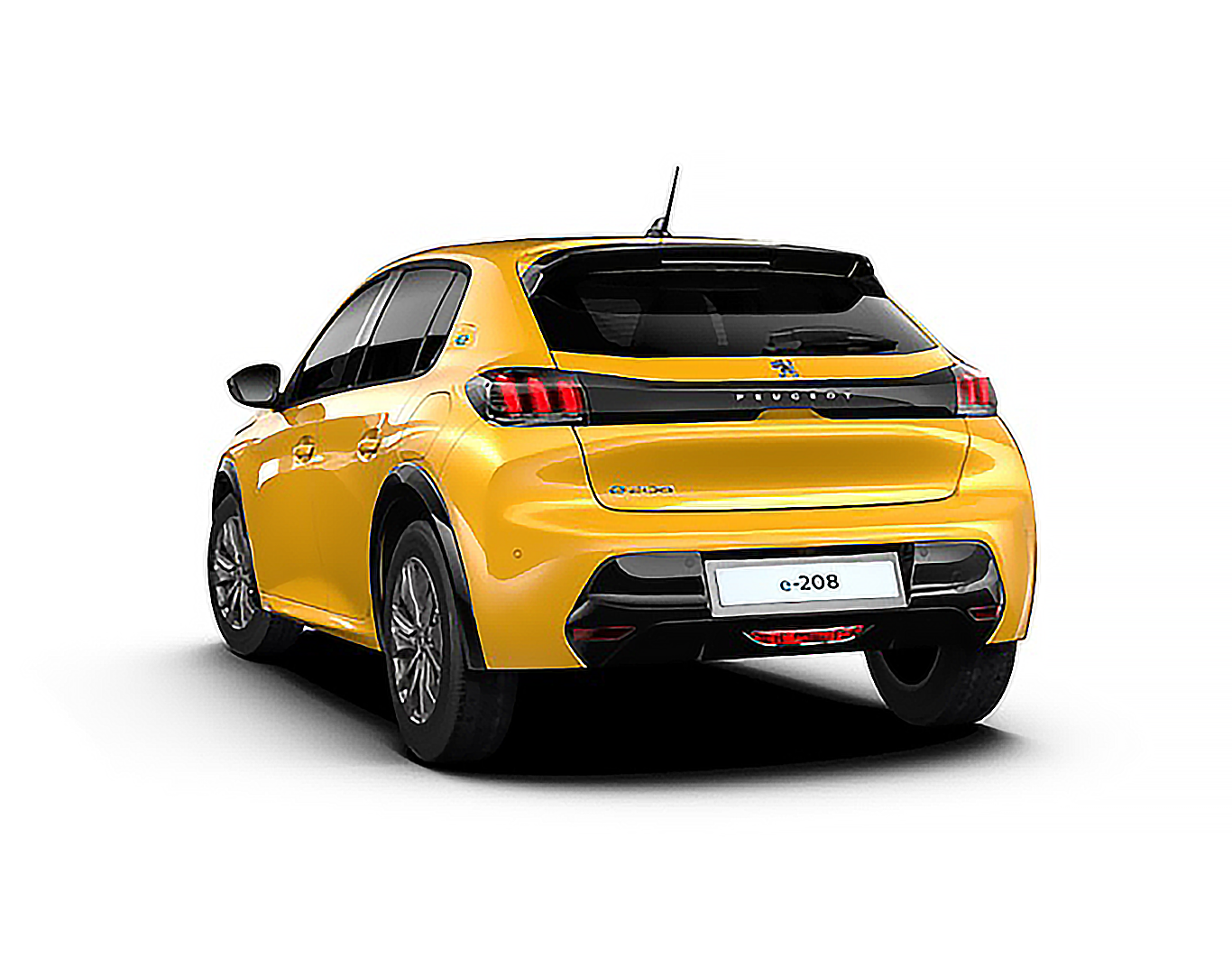 Peugeot e-208
Allure Premium
175mi
Real World Miles
|
2022 Model
•

Sporty

•

Stylish

•

Rapid Charging
Peugeot's e-208 Allure Premium is the perfect sporty hatchback to put some excitement into your daily journeys with sharp looks and performance to match. It's not just the electric motor that's got plenty to offer either, the 100kW rapid charging capability can get the battery from 20-80% in just 20 minutes.
Peugeot e-208
Allure Premium
• Zero deposit • Insurance +
Why buy any car?
Peugeot e-208
Allure Premium
| | | Leasing |
| --- | --- | --- |
| Monthly payment | £619 | £517 |
| Upfront deposit | £0 | £811 |
| Commitment duration | 1 month | 24 months |
| Miles per month | 750 | 667 |
| Insurance & Breakdown | Included | £40 |
| Free charging | Included | £71 |
| Maintenance & Servicing | Included | £21 |
| Fancy extras  | Metallic paint | Extra |
| Total monthly cost | £619 | £662 |
This is a comparison as of January 2023 & Onto being a car subscription. No ownership is possible. For more information visit our Help Centre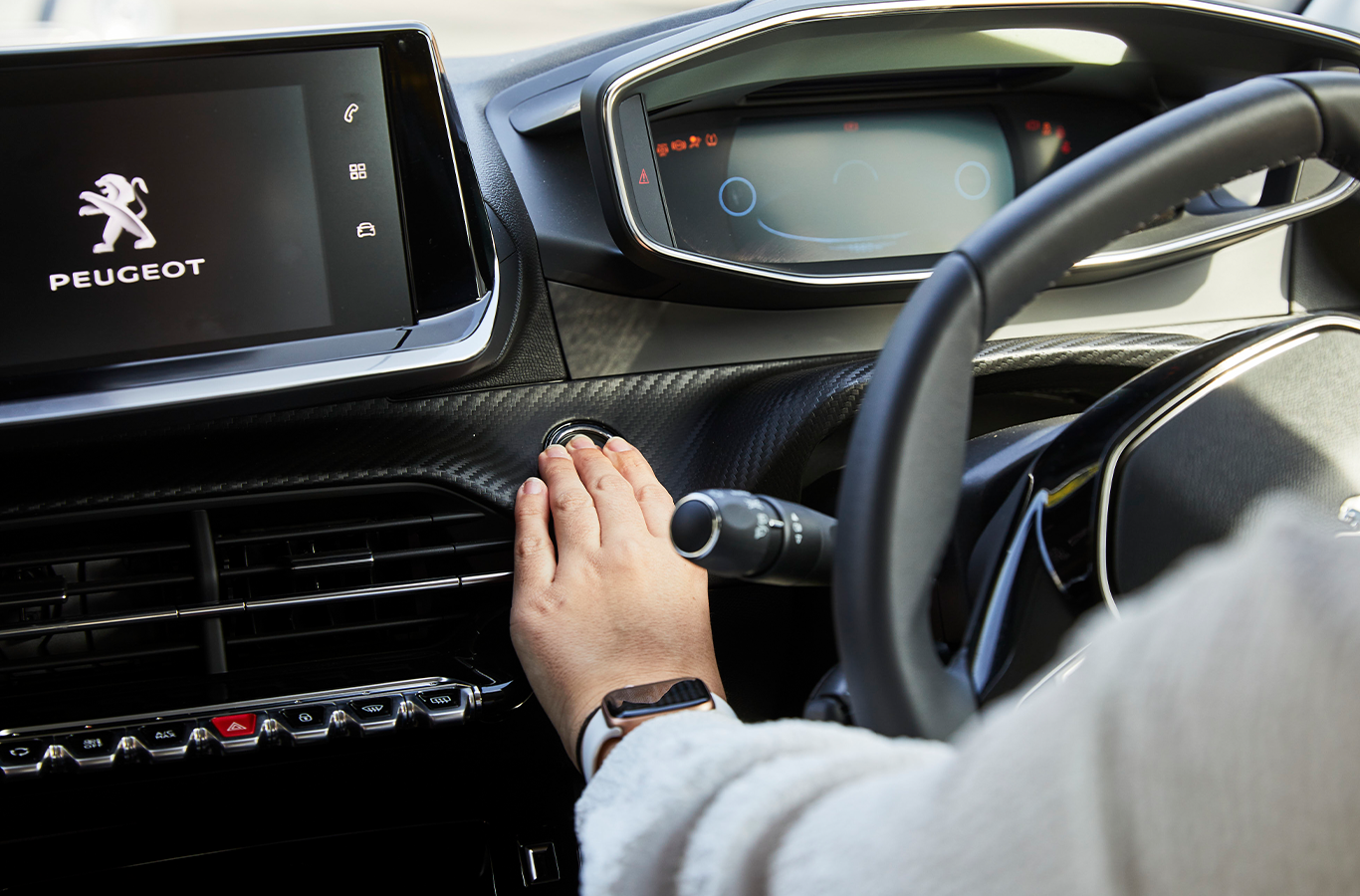 Favourite interior features
Peugeot i-Cockpit
The e-208's cockpit really stands out. It contains a 7-inch HD colour touchscreen compatible with smartphones through Apple CarPlay and Android Auto, a compact multi-function steering wheel, and the new e-toggle drive selector. The focused design of the cockpit is all about putting you in control for an exceptional driving experience.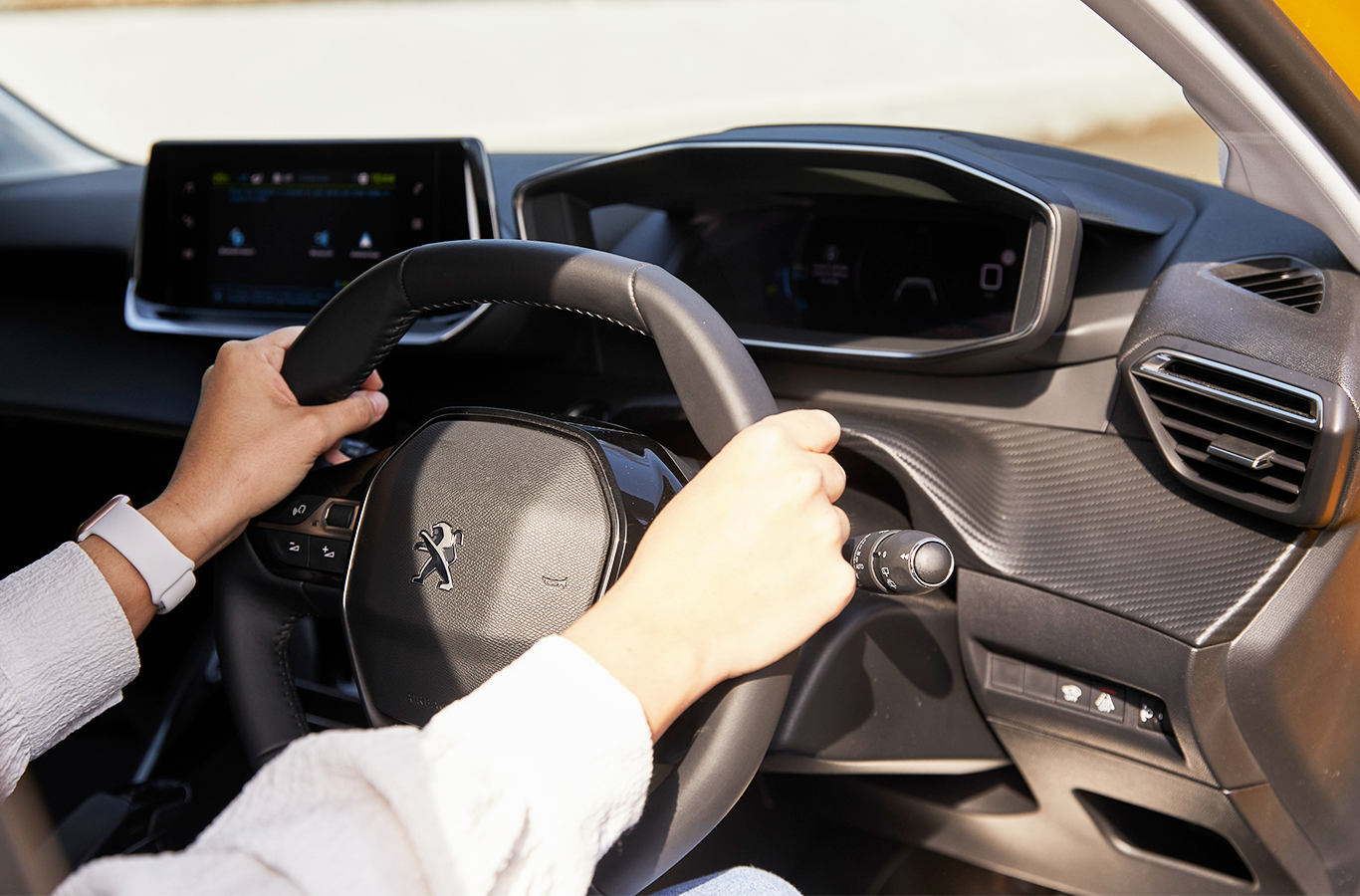 Favourite interior features
Safety technology
Safety features are paramount in the e-208, giving you confidence for the road ahead. Fitted with Active Safety Brake System, designed to help avoid collisions by braking if the driver doesn't react fast enough. Plus there's the Distance Alert System, Active Lane Keep Assist, and Speed Limit Recognition to name just a few!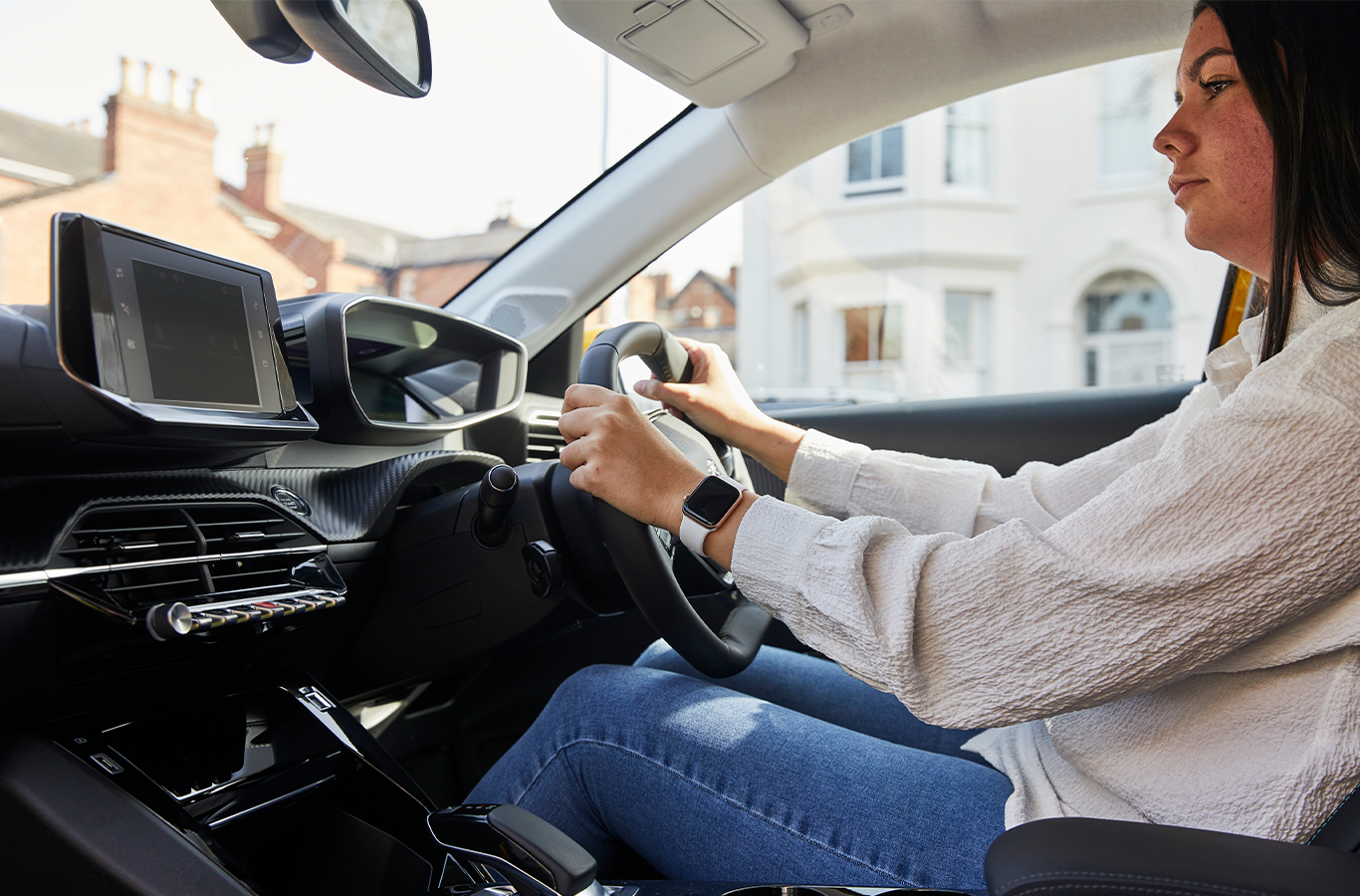 Favourite interior features
Rear view camera
Innovative camera tech that helps take the stress out of parking. Visio Park 1 uses the rear view camera to display the car's immediate environment on the touch screen, offering the driver a range of views such as rear grid view, 180° view for reversing out of spaces, and even an overhead view to see nearby obstacles.
Favourite exterior features
Bold lines
Its eye-catching exterior design makes the e-208 a real presence on the road. It comes fitted with eco LED headlights accompanied by the vertical LED daytime running lights in a distinctive 'tooth' design as well as 16" Elborn alloy wheels to top off the striking looks.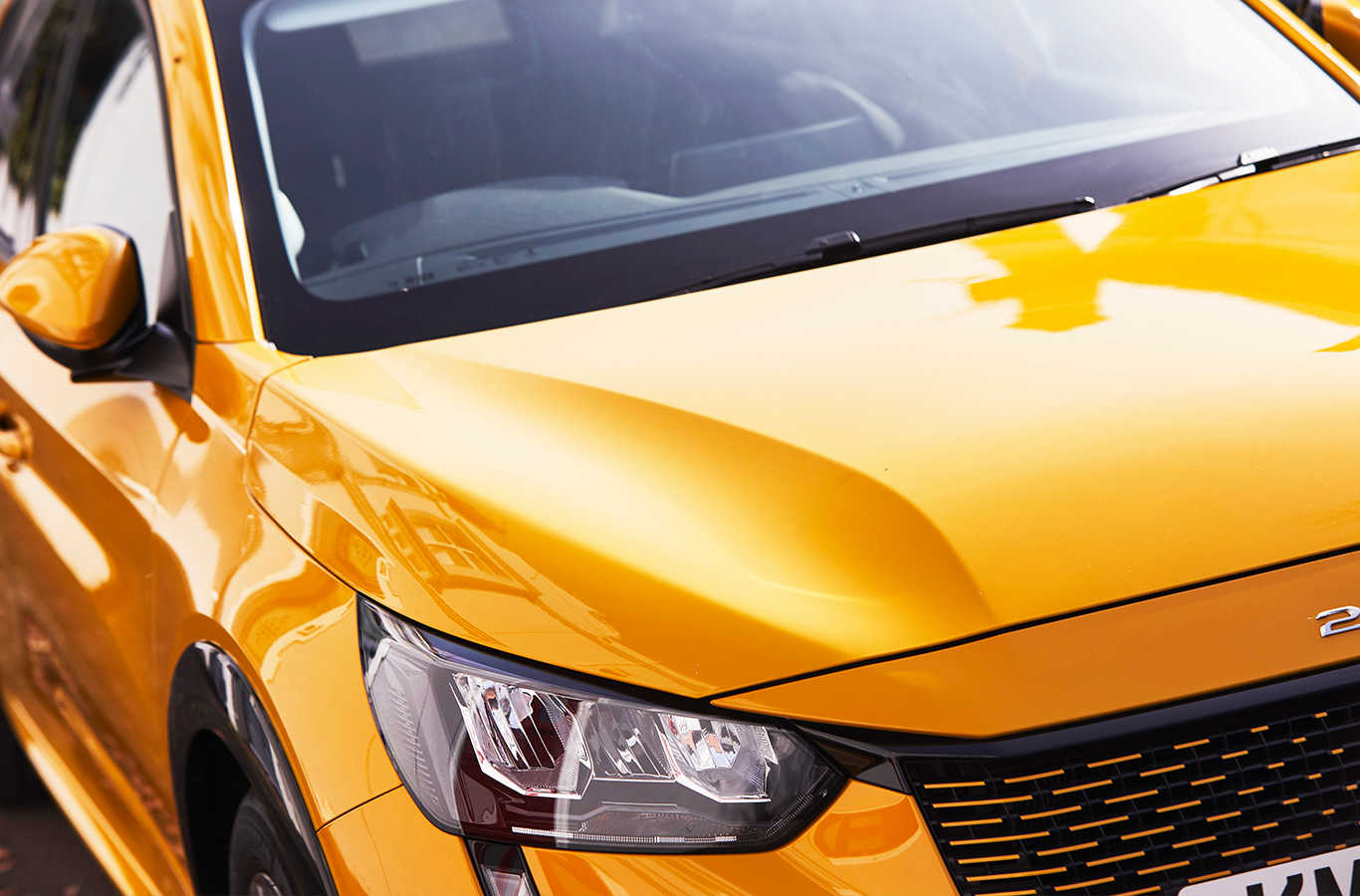 Favourite exterior features
Vibrant colourways
The e-208 is known for its bold colours, making it near impossible to overlook. You can stand out in your choice of Faro Yellow, Cumulus Grey, Nera Black, Pearl White, Elixir Red, and the signature Vertigo Blue. There's a whole colour palette to choose from!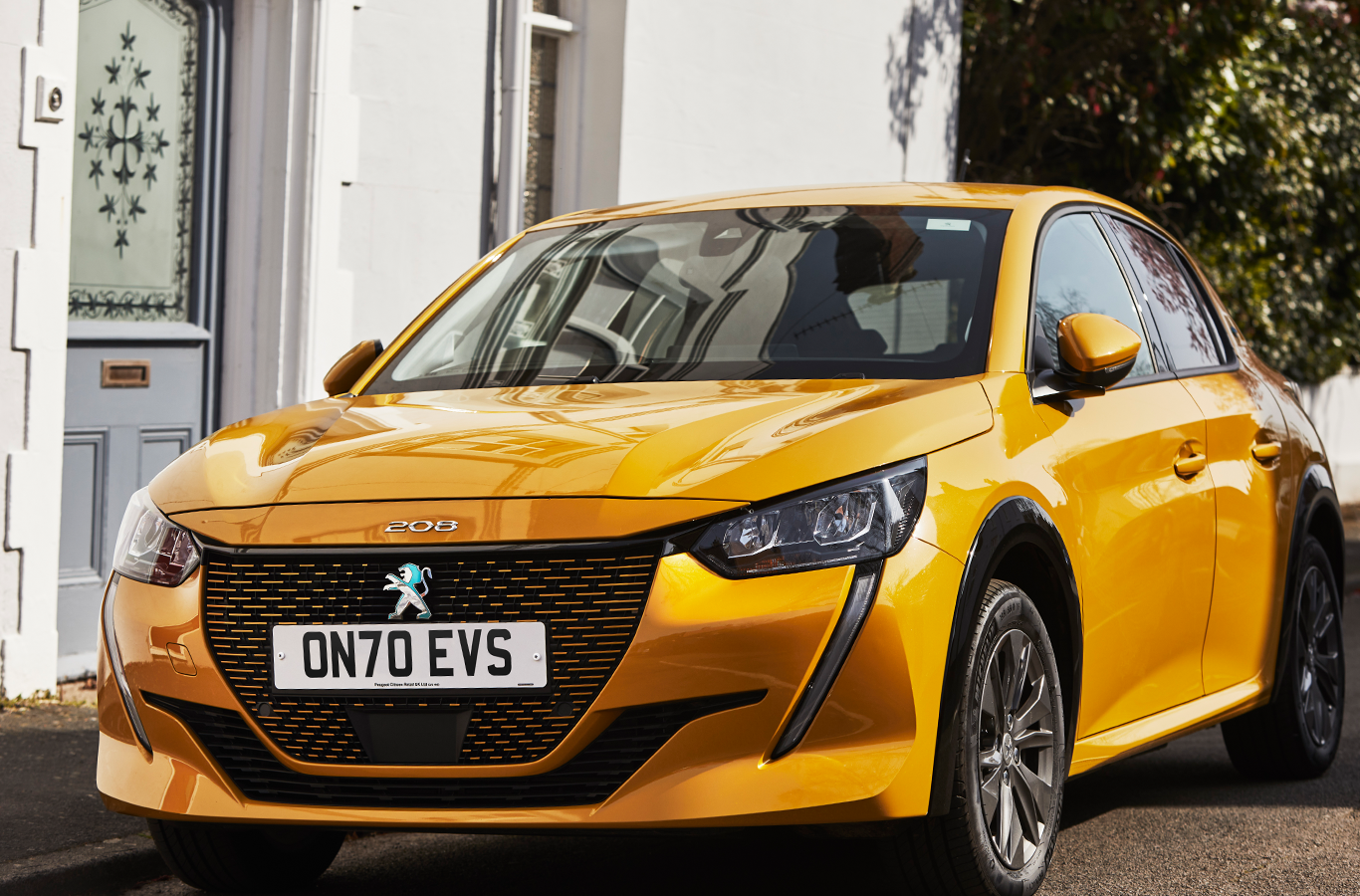 Favourite exterior features
Top performance
This dynamic hatchback is certainly no slouch, it can go from 0-62mph in 8.1 seconds and has a maximum power of 134 hp (100kW). The e-208's nippy feel shouldn't fool you into thinking it's just a hare though, it has a real world range of 175 miles meaning it can go the distance too.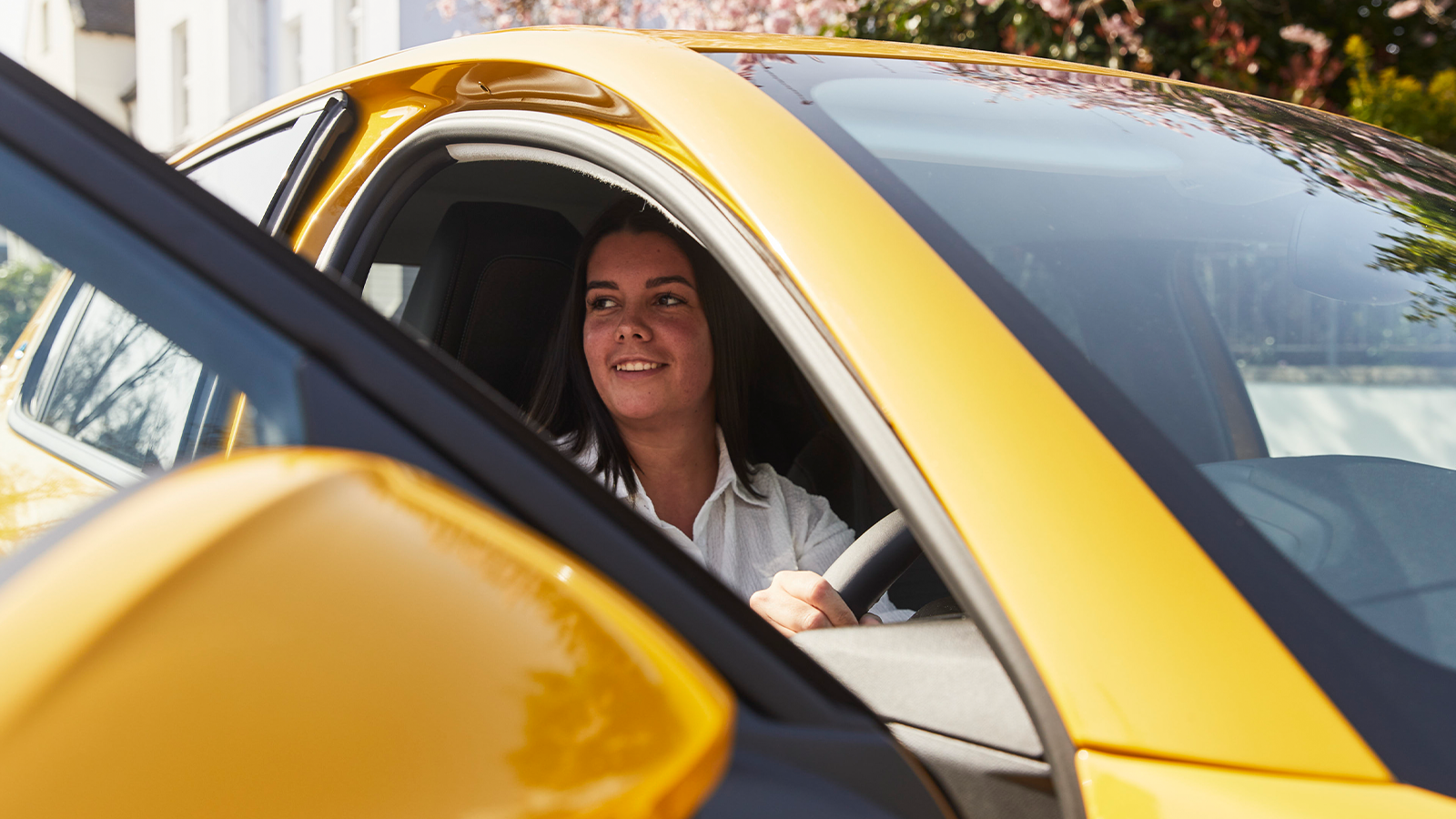 Hear what Autocar have to say about the e-208:
"As a small electric car, the e-208 is certainly good enough to lead its niche, thanks to its blend of style, performance, refinement, drivability and that all-important range."
Model Year

2022

Real World Range (mi)

175

Battery (kWh)

50

0-62 Mph (sec)

8.1
People also viewed
S Edition R135 EV 50 Rapid Charge
190mi
Real World Range
|
2022 Model
•

No deposit

•

Insurance

•

Charging

•

Maintenance & Servicing

•

Breakdown cover

•

Road tax

•

24/7 support