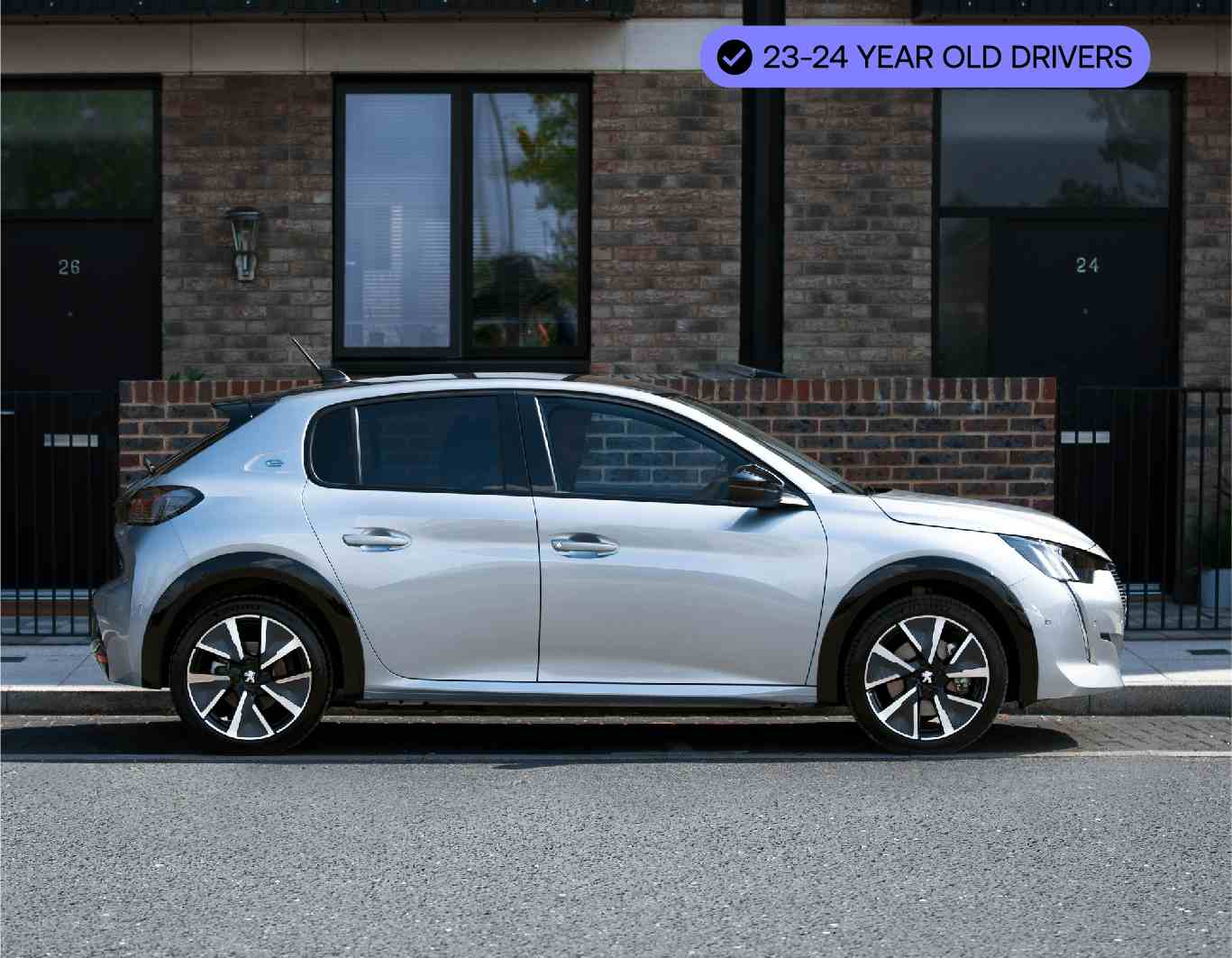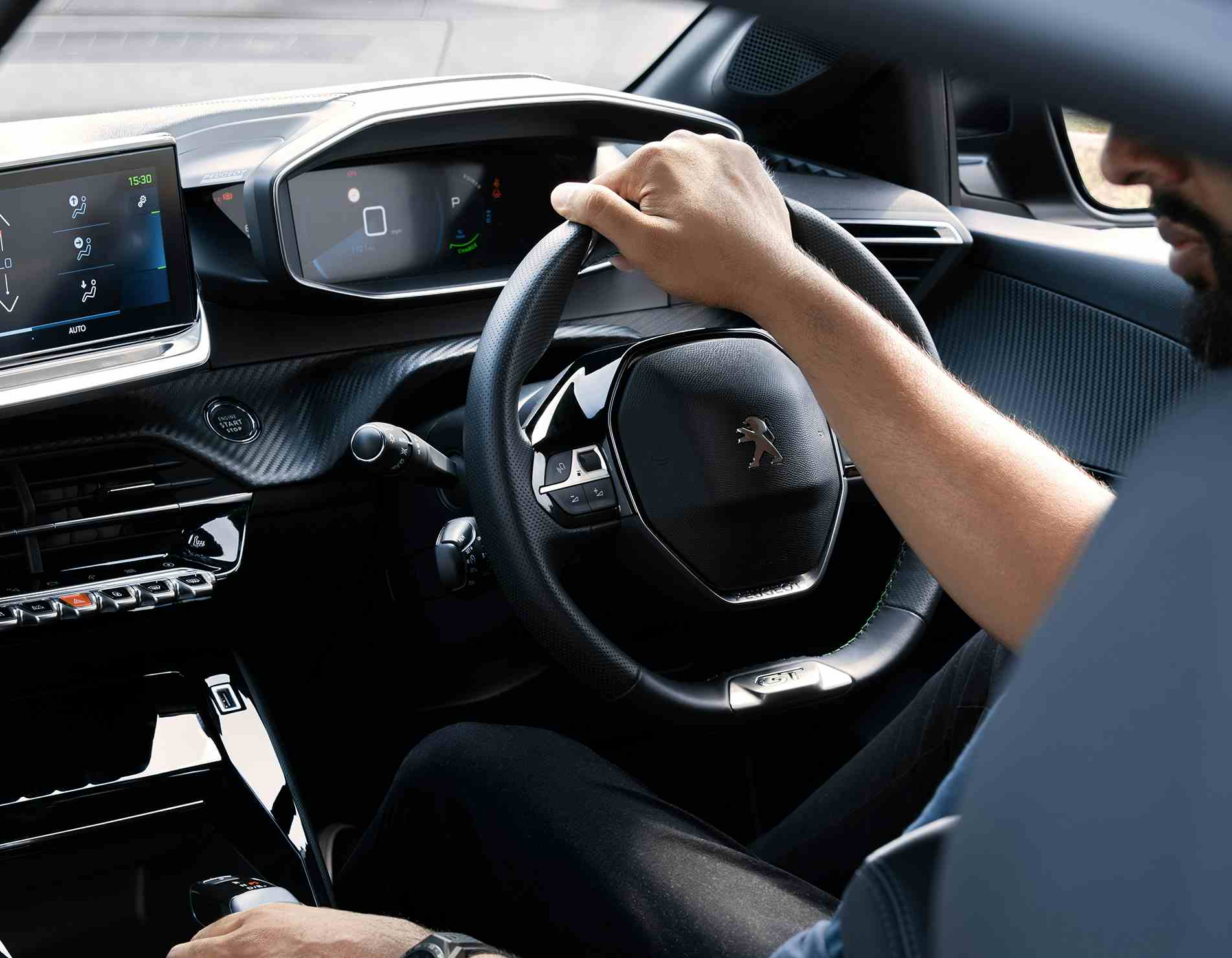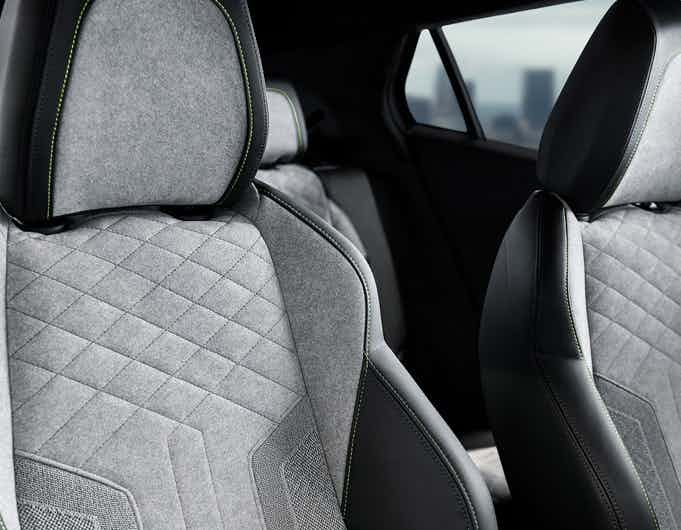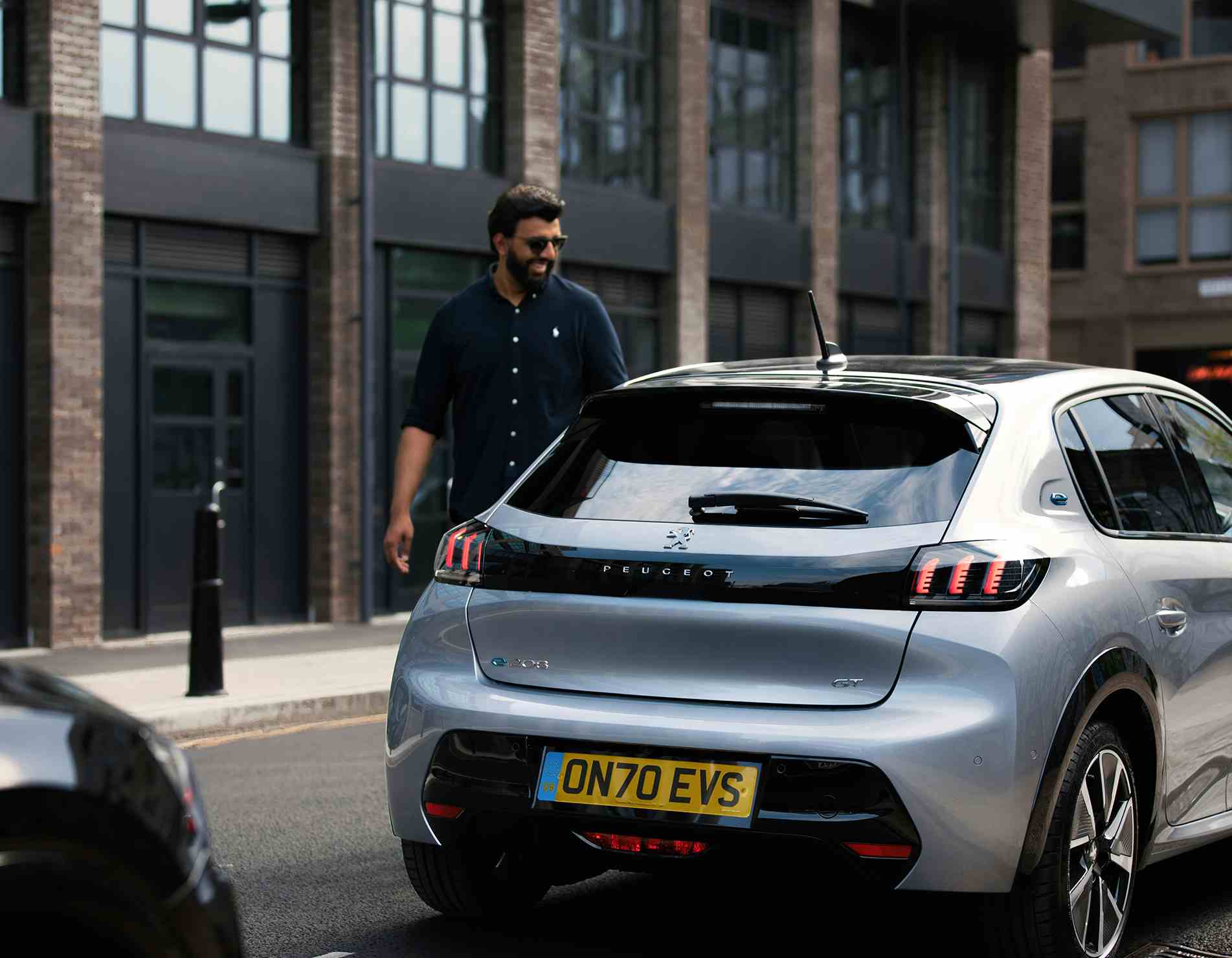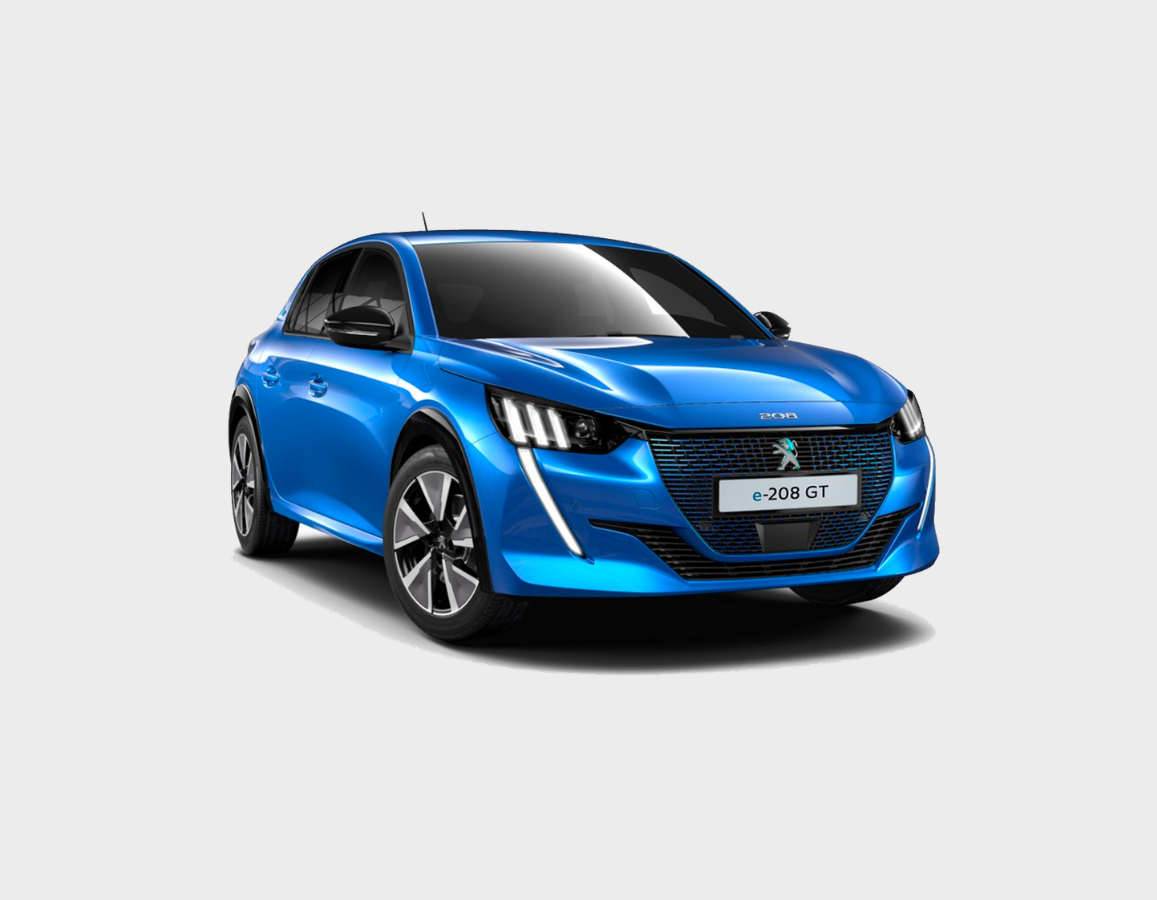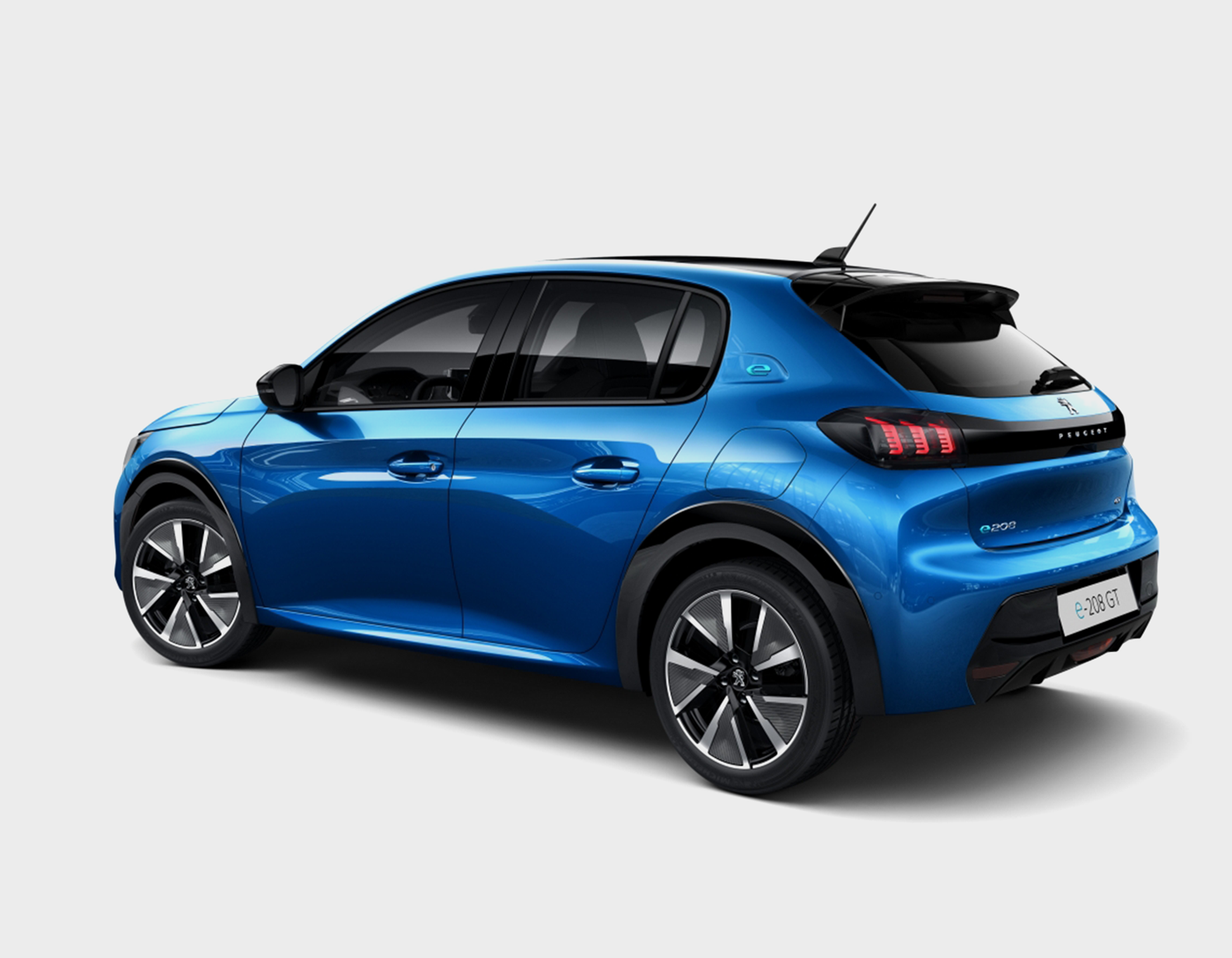 Peugeot e-208
GT
170mi
Real World Miles
|
2021 Model
•

Insurance & road tax

•

750 miles/month

•

Breakdown cover & servicing
Your perfect compact powerhouse. At first glance, this car blends in with the 'normal' petrol version but has enough power and performance to beat it!
When you get inside it does everything it can to stand out, with enough features to entertain any journey.
Scroll using the left arrow to view all of our available colours.
• Zero deposit • Insurance +
Why buy any car?
| | | Leasing |
| --- | --- | --- |
| Monthly payment | £579 | £582 |
| Upfront deposit | £0 | £816 |
| Commitment Duration | 1 month | 24 months |
| Miles per month | 750 | 833 |
| Insurance & Breakdown | Included | £40 |
| Public charging | Included | £71 |
| Maintenance & Servicing | Included | £22 |
| Fancy extras  | Metallic Paint | Extra |
| Total monthly cost | £579 | £726 |
+Monthly payment includes insurance, breakdown cover, road tax, London Congestion Charge, London DART charges & public charging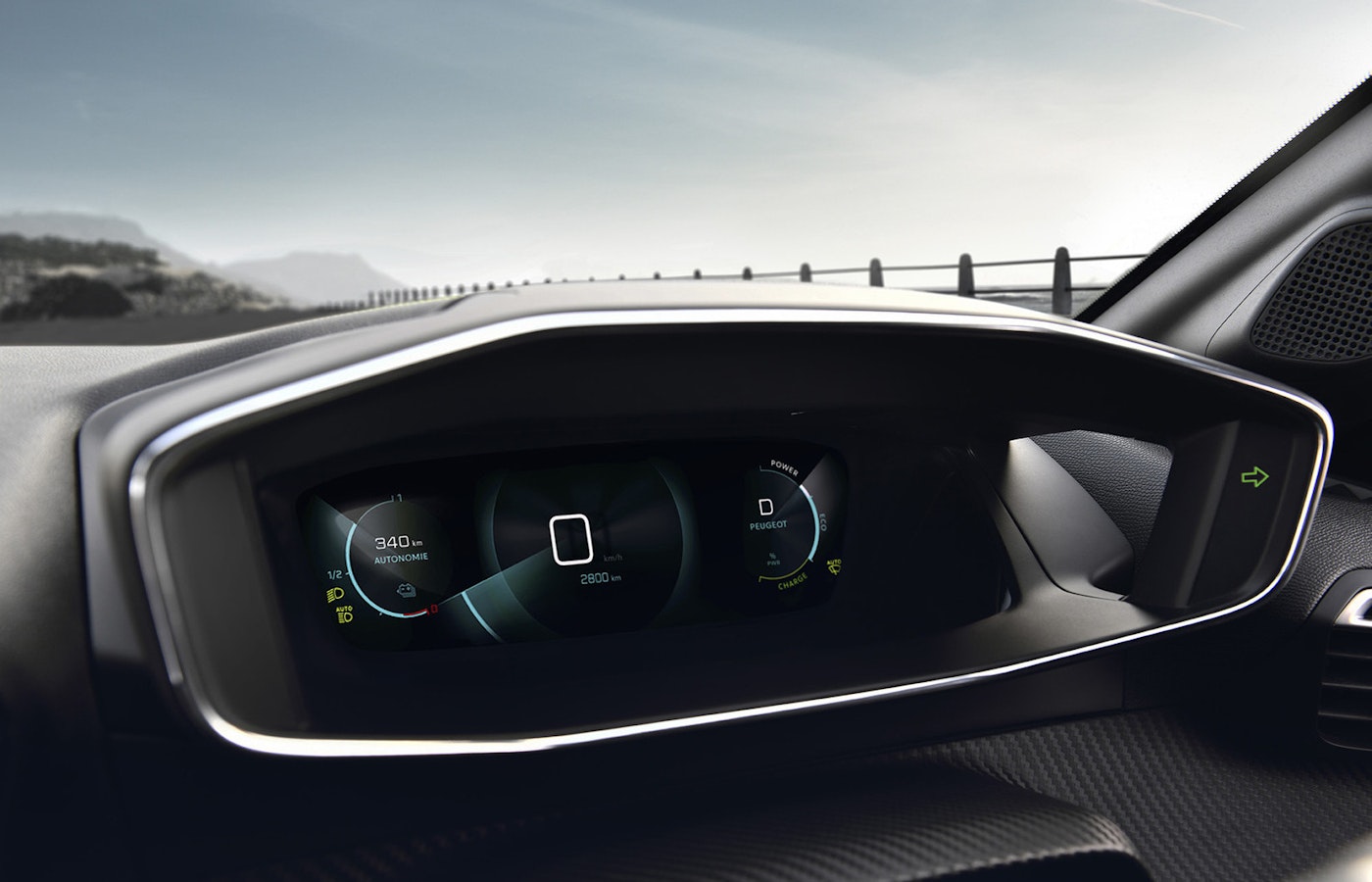 Favourite interior features
Futuristic tech
There's some wow factor in this compact vehicle, the 3D effect digital display leads the charge sitting above the steering wheel so it doesn't obscure the view, coupled with the reversing camera and full LED headlights, there's enough to look at both inside and outside the car.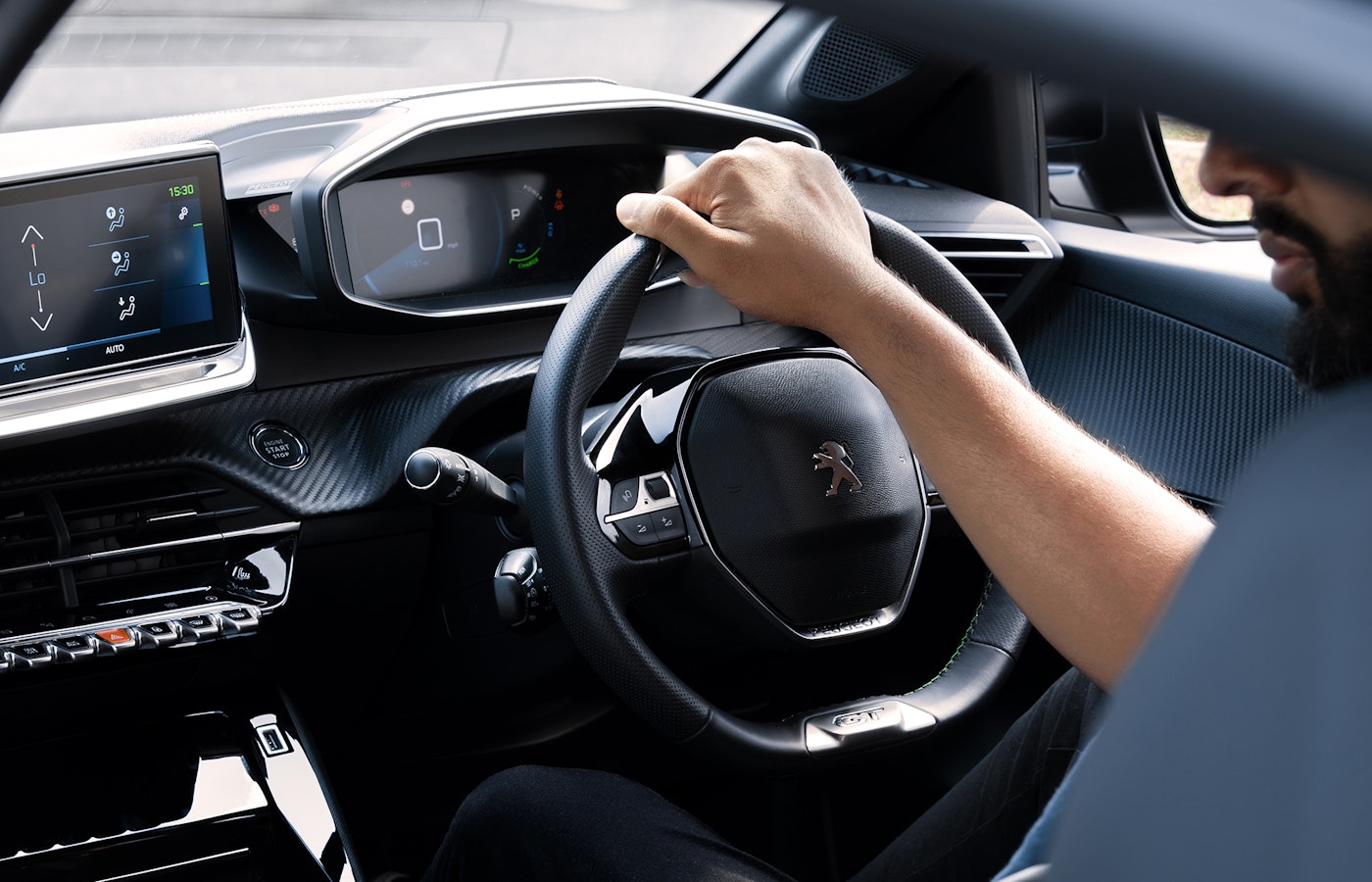 Favourite interior features
Sporty interior
It may not look like a bespoke EV designed car on the outside but there's definitely lots to shout about on the inside. With high-quality soft finishings, contrast stitching and multi-colour ambient lighting once you get comfortable you may find it difficult to want to leave.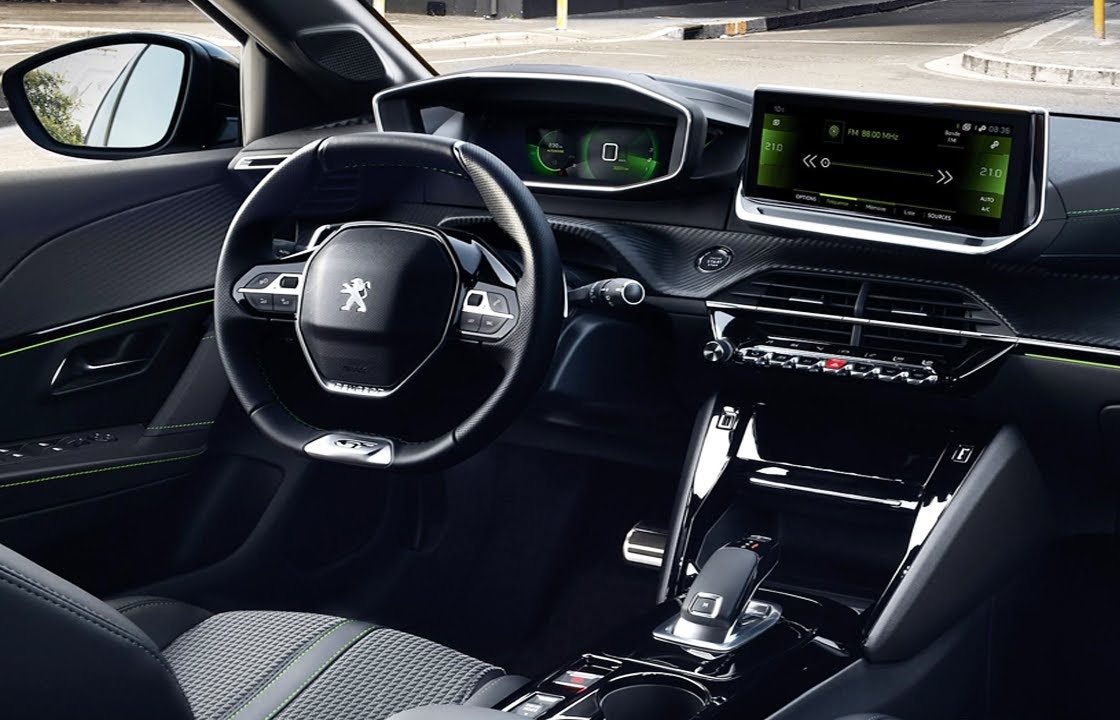 Favourite interior features
Infotainment system
The 10-inch set-up in the middle of the dashboard that has everything! Including; sat-nav, Apple CarPlay, Android Auto and DAB radio. It also links to your smartphone using the 'Peugeot MyApp', which lets you remotely check on the car's range, schedule charging and pre-programme the climate control.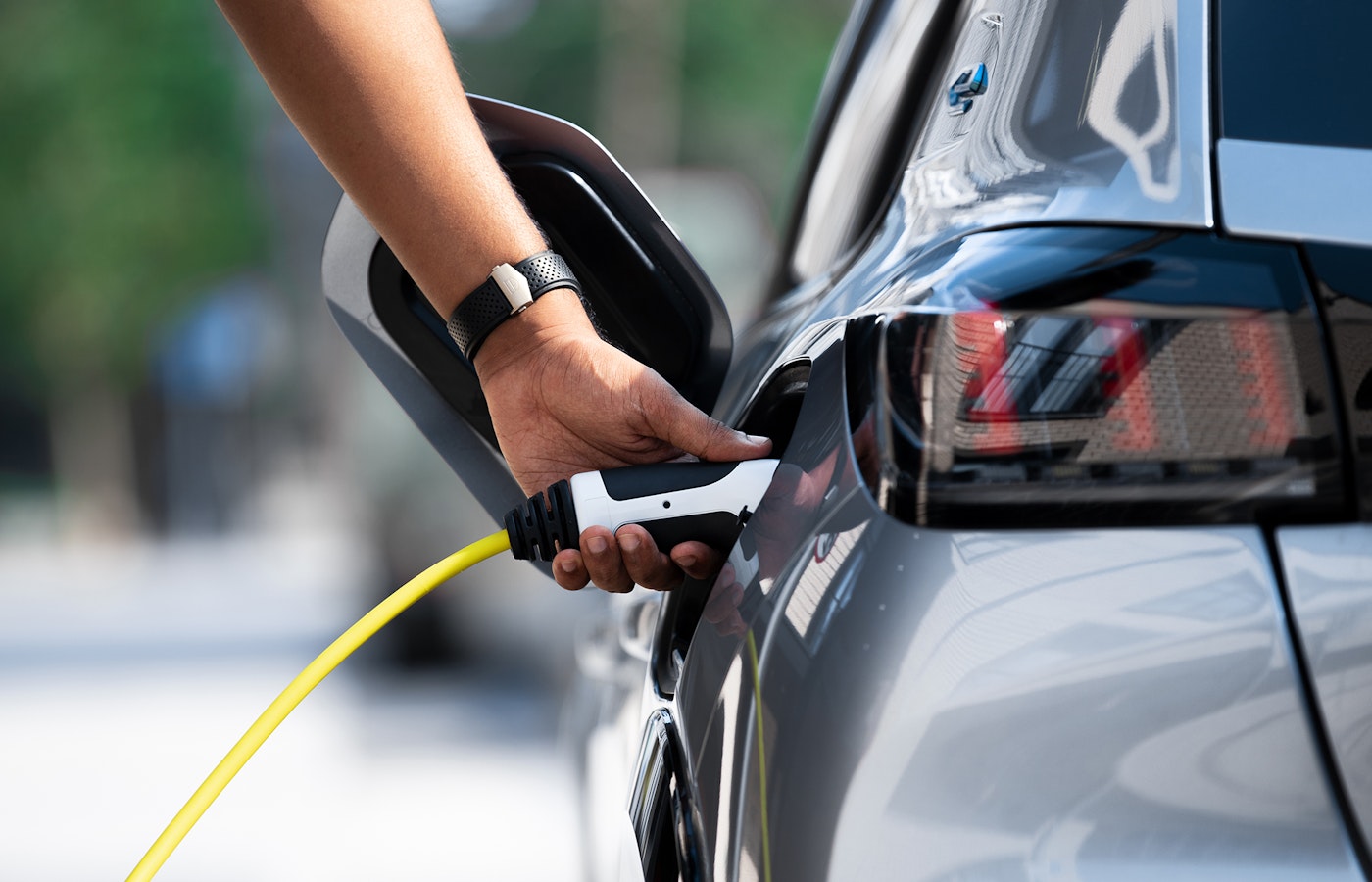 Favourite exterior features
Beating the original
It's hard to tell exactly what lurks within this car until you open the bonnet and see the powerful electric motor. From the outside, it looks just like a regular petrol or diesel 208 and can compete with them. If you're looking to dip your toe into the world of EVs this may be the perfect car for you to start with.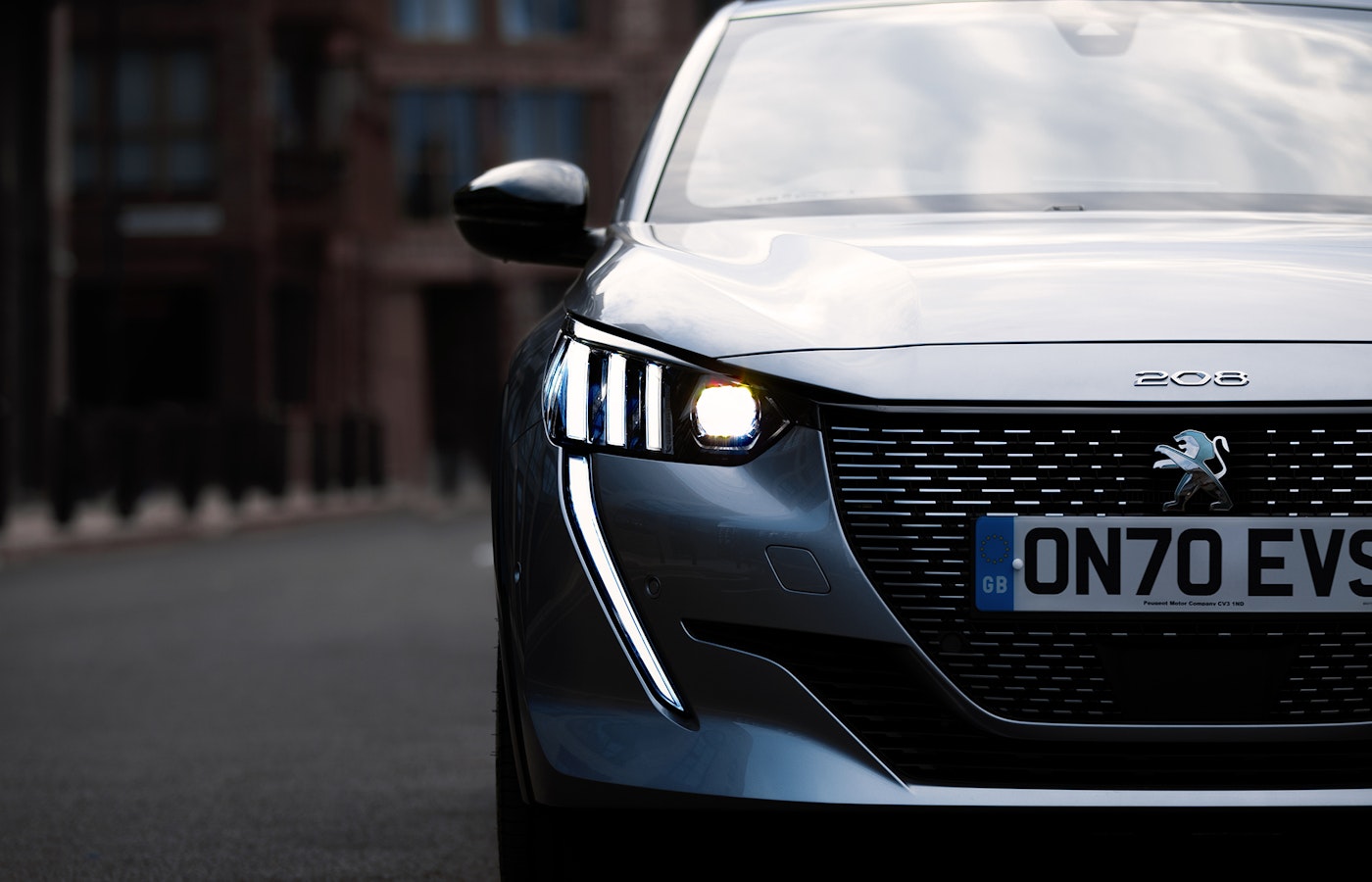 Favourite exterior features
Safety features
Included with all the tech is a host of safety features including; automatic emergency braking and blind-spot monitoring. Be safe in the knowledge that every time you change lanes or someone brakes in front of you, you'll have an extra layer of security on every journey.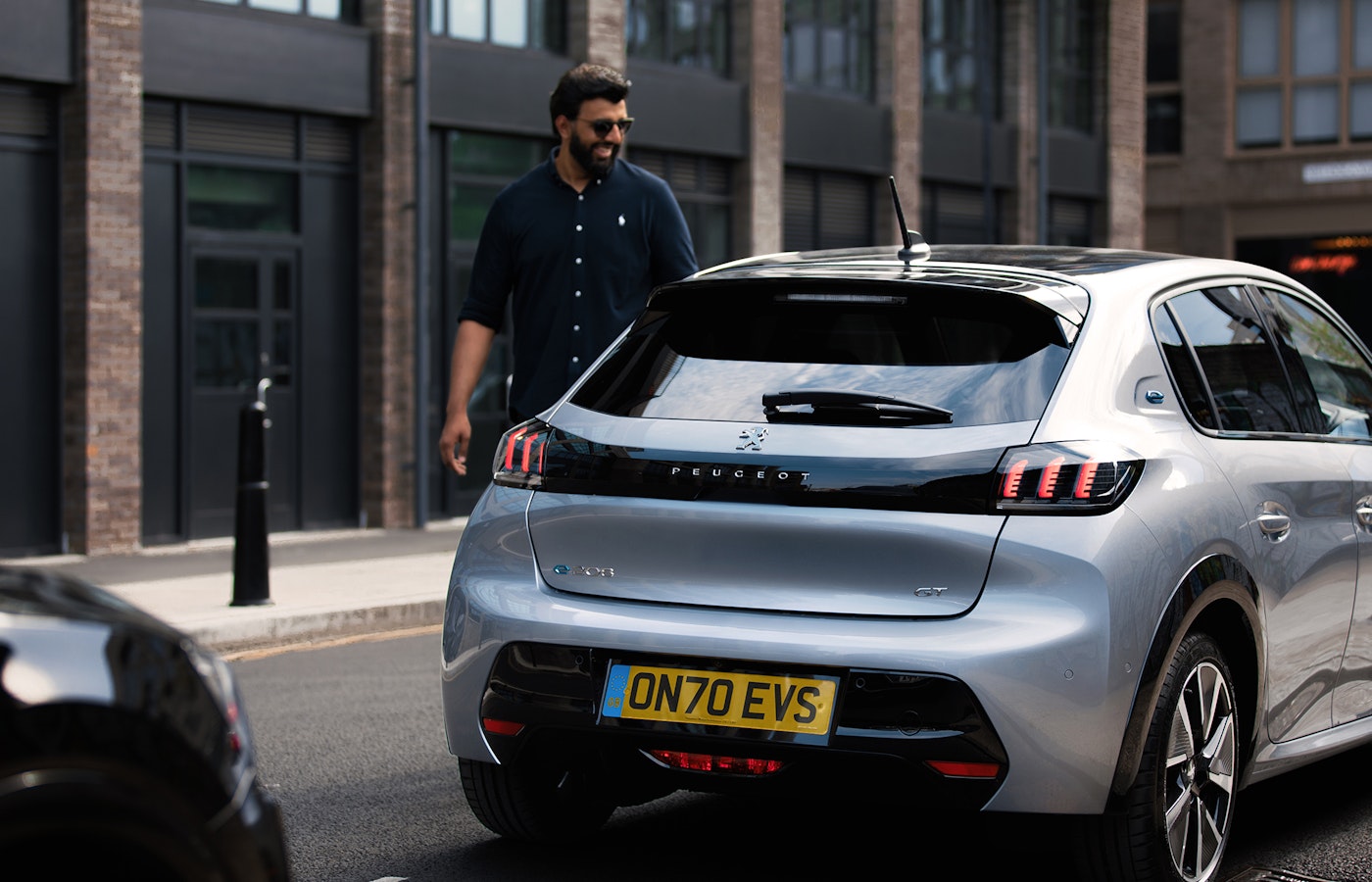 Favourite exterior features
No space compromising
By cleverly placing the battery, boot space isn't compromised. There's also enough room for tall drivers upfront, and various cubbies and storage space. Just another reason you'll find it hard to distinguish it from both the petrol and diesel versions.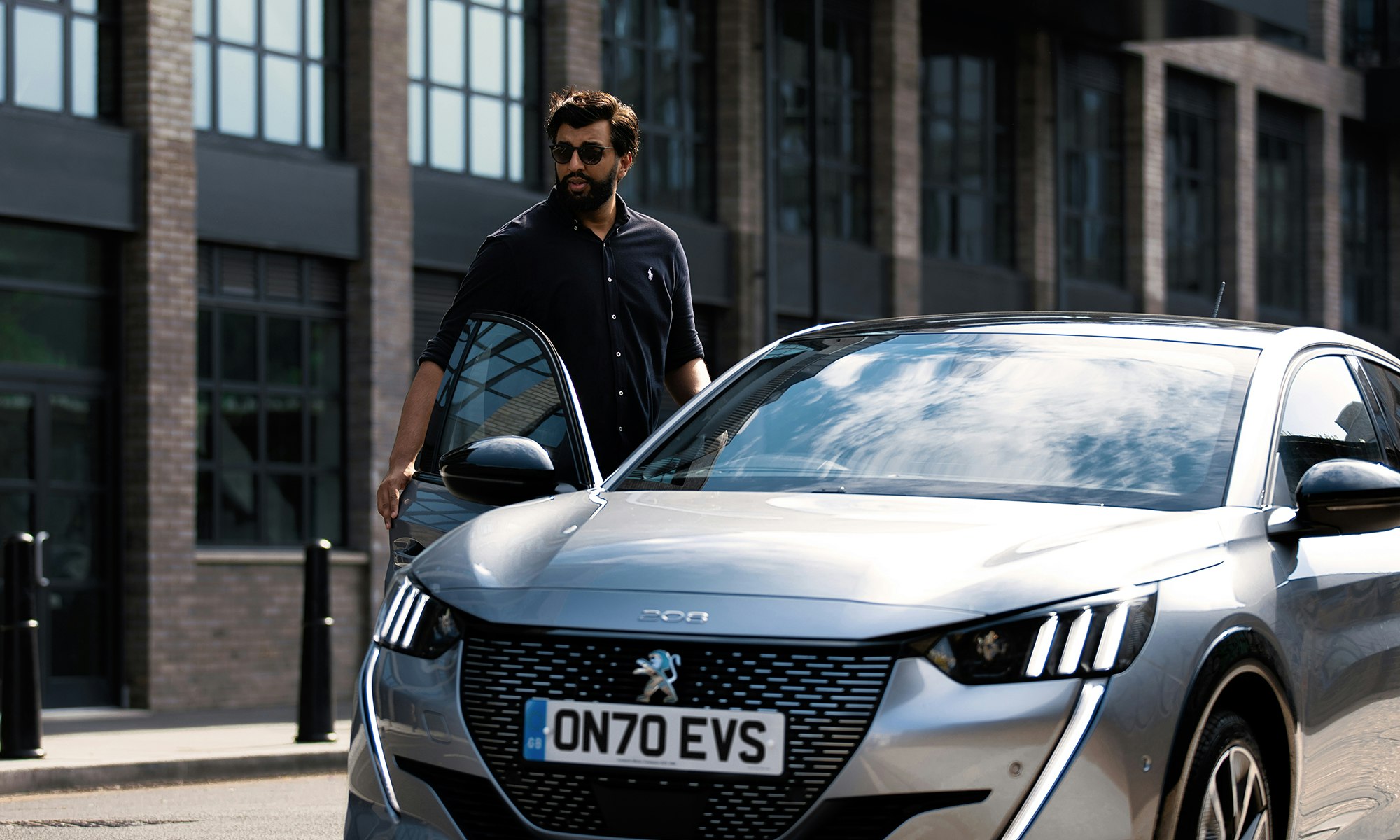 Here's what Peugeot e-208 GT customers have to say:
Feel great to drive, really sporty and comfortable.
"I absolutely love the Peugeot e-208 GT. Feel great to drive, really sporty and comfortable. The styling sparks up plenty of conversations with passersby." Martin, from London
Model Year

2021

Real World Range (mi)

170

Battery (kWh)

50

0-62 Mph (sec)

8.1
People also viewed