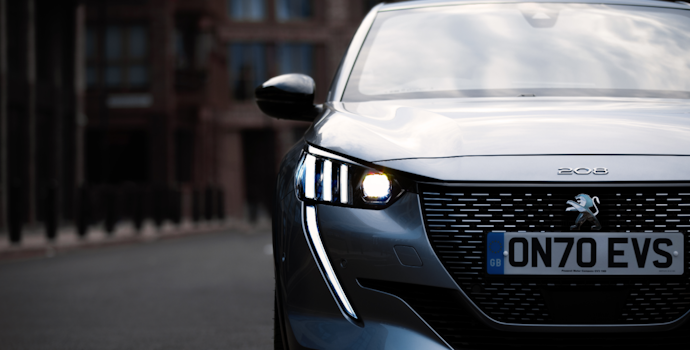 Onto Investment Announcement
Electric car subscription service Onto raises $175 million Series B to accelerate the shift to electric mobility in the UK
All-inclusive electric vehicle (EV) subscription service Onto has raised $175million to transform the traditional car ownership model, in a combined equity and debt Series B funding round led by Alfvén & Didrikson on the equity raise, and with Pollen Street Capital providing a senior-secured asset backed debt facility.
The investment comes as the UK-based sustainable mobility business, which enables customers to access an electric car on a subscription basis without huge deposits or a long-term commitment, embarks on the next phase of its rapid growth.
With the rise of the subscription economy and growing demand for green transport options post-COVID, the new capital will help Onto accelerate the expansion of its popular subscription model in the UK, with a view to exporting its innovative car-as-a-service model to further afield in the future.
Existing investors ADV (Legal and General), Cerebrum Tech Limited and JamJar also participated in the oversubscribed equity round, alongside new investments from TotalEnergies Ventures, Vlerick Group, Dutch insurer Achmea Innovation Fund and, the family office of ex-Goldman Sachs Asset Management Chairman and Member of the House of Lords, Jim O'Neill.  Lazard acted as financial advisors to Onto for the equity, and Deloitte for the debt. Pollen Street Capital supported the round with a senior-secured asset-backed debt facility. The Series B raise brings Onto's total funding to date to $245 million.
Rob Jolly, CEO at Onto, said:
"While two out of three UK drivers want their next car to be electric, the transition can be expensive and daunting. At Onto we've been changing the rules of the game for car ownership through our no-commitment, all-inclusive subscription service. Our focus is on providing an easy, flexible and affordable alternative​,​ and we're seeing huge ​demand.
This funding will allow us to further expand our operations in the UK and help more customers step into the world of EVs without being tied into long contracts or faced with large upfront costs"
Onto offers UK-wide home delivery on all its vehicles and the subscription model includes 750 miles per month, insurance, service and repair, and free access to more than 12,500 public EV charge points via its network of charging partners. Onto has partnerships with Shell Recharge, BP Pulse, InstaVolt and Tesla Supercharger to bolster its all-inclusive subscription offer and combat charge anxiety among consumers.
In 2020 Onto for Business was additionally launched which provides companies with a flexible, no commitment car subscription solution for their employees. With zero emission cars exempt from Benefit-In-Kind tax, both the employer and employee can capitalise on tax savings. Employees have access to the same range of premium EVs with insurance, maintenance and charging included. To date over 300 businesses have vehicles via an Onto for Business subscription.
As its UK fleet continues to grow, Onto hopes to change the current lack of flexibility and cost competitiveness in existing ownership methods, allowing customers to own less, but have more – all while leaving a positive impact on the planet.
Tiyam Afshari, Partner at Alfven & Didrikson, said:
"We are thrilled to partner with Rob and the rest of the Onto team in their endeavors to accelerate the electrification of cars, reduce emissions and lower the threshold for anyone to drive an EV. We are big believers in the transition from car ownership to car subscription and look forward to an exciting journey together, transforming an industry and ultimately contributing to a positive change for society."   
 Matthew Potter, Partner at Pollen Street Capital, said:
"We are excited to partner with Onto as they work to accelerate the shift to electric mobility and ultimately reduce emissions. At Pollen Street we believe in the potential for positive impact through the work that we do.  If the UK is to achieve its goals in green energy then transformative companies like Onto, and the availability of appropriate and supportive financing, will be key."