Nissan Leaf
Acenta
133
Real World Miles
|
2019 Model
•

Lots of safety features

•

Huge boot space

•

Cruise control
All hail the UK's best-selling electric car. Having been at the forefront of the EV movement over a decade ago, the Leaf is a faster, longer-range and better-looking second-gen version of the original.
With a boot space that rivals most other hatchbacks on the market, the Leaf combines Nissan's renowned reliability with comfort for those smaller journeys.
Why buy any car?
Nissan Leaf

Acenta

| | | Leasing |
| --- | --- | --- |
| Monthly payment | £449 | £315 |
| Upfront deposit | £0 | £946 |
| Commitment Duration | 1 month | 24 months |
| Miles per month | 1,000 | 1,000 |
| Insurance & Breakdown | Included | £40 |
| Free Charging* | Included | £47 |
| Maintenance & Servicing | Included | £14 |
| Fancy extras  | Included | No metallic paint |
| Total monthly cost | £449 | £455 |

*This is a comparison as of May, 2021 & Onto being a car subscription. No ownership is possible. For more information visit our

FAQs
Favourite interior features

Rear-view camera

We love the rearview camera and the range of assistance systems including lane departure warning and rear cross-traffic alert, so even small journeys have maximum safety.

Favourite interior features

Inbuilt stereo

The Acenta boasts 6 speakers dotted around the car, meaning that whoever ends up in control of the music will be able to hear it crystal clear from any angle in the car.

Favourite interior features

Cruise Control

Take even more strain out of your journey with the cruise control option and the Nissan E-pedal which allows you to accelerate, deaccelerate and brake using just one pedal. Any length journey will become stress-free.
Favourite exterior features

Space for all

This hatchback is spacious enough to accommodate four tall adults. Rear passengers sit higher meaning a good view out of windows - perfect for picking up and dropping off the family.

Favourite exterior features

Room for everything

When it comes to boot space this car is in a league of its own, the 435-litre boot means its larger than most family hatchbacks so has enough room for two weekly shops.

Favourite exterior features

Blind spot warning

Change lanes with confidence. This feature keeps an eye on any blind spot area and lets you know if it finds a vehicle hiding there.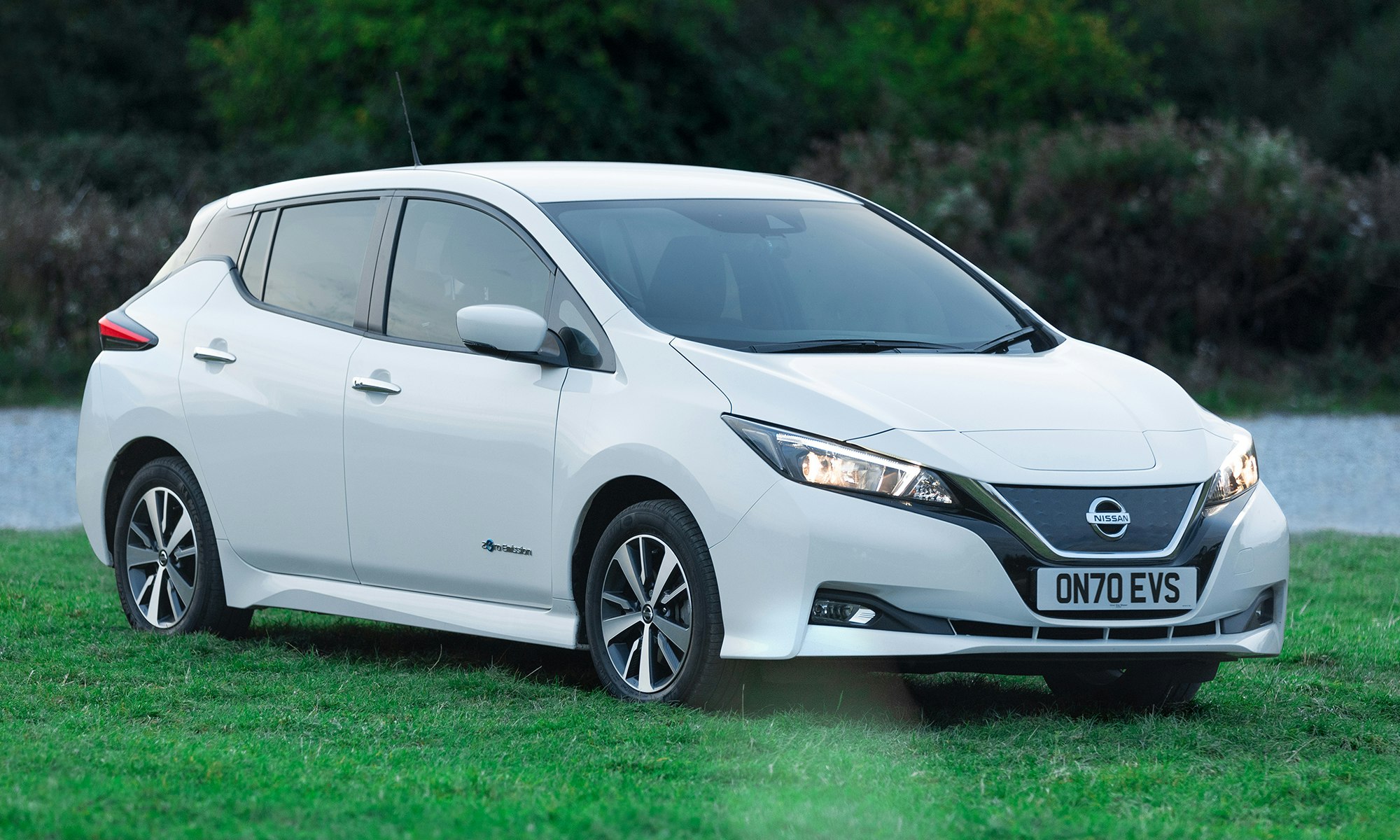 Here's what Nissan Leaf customers have to say:

Very comfortable to drive and very practical with the on board technology!

"The Leaf is a great car for me. It is very comfortable to drive and very practical with the on board technology! Fast charging is also a huge bonus." Kevin, from Sheffield
Model Year

2019

Real World Range (mi)

133

Battery (kWh)

40

0-62 Mph (sec)

7.9
People also viewed
Premium 38kwh
155 mi
Real World Range
|
2021 Model
•

No deposit

•

Insurance

•

Charging

•

Maintenance & Servicing

•

Breakdown cover

•

Road tax

•

24/7 support