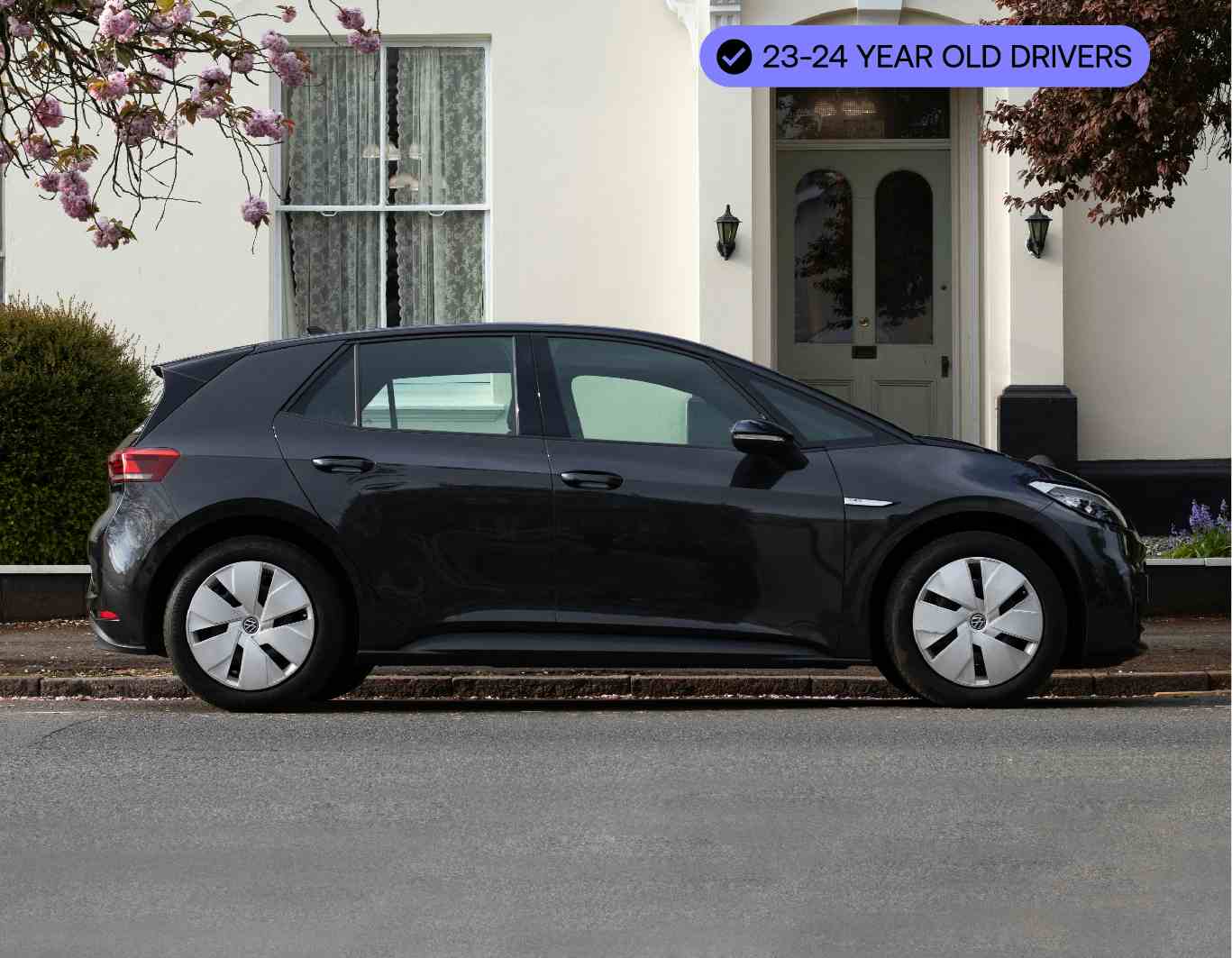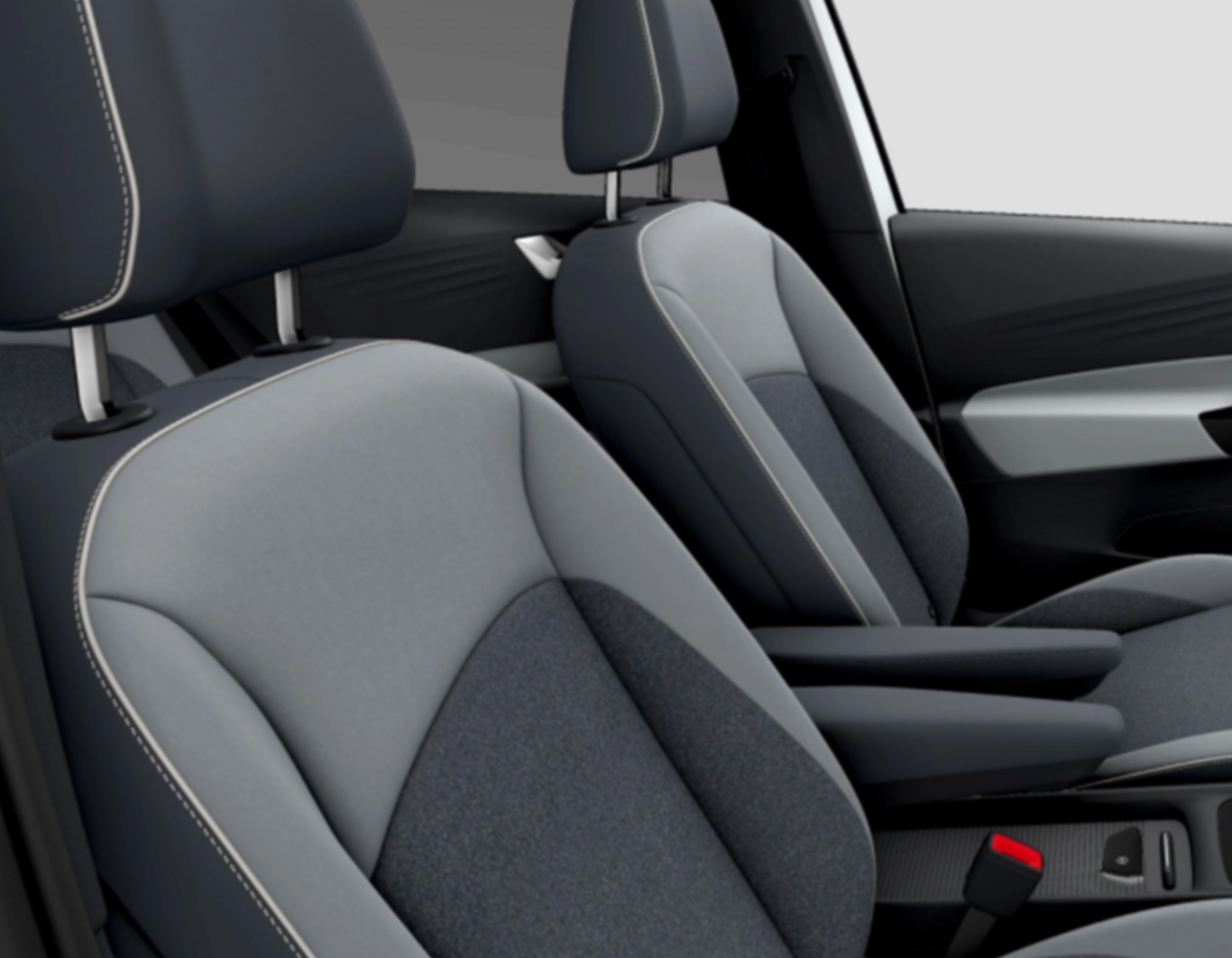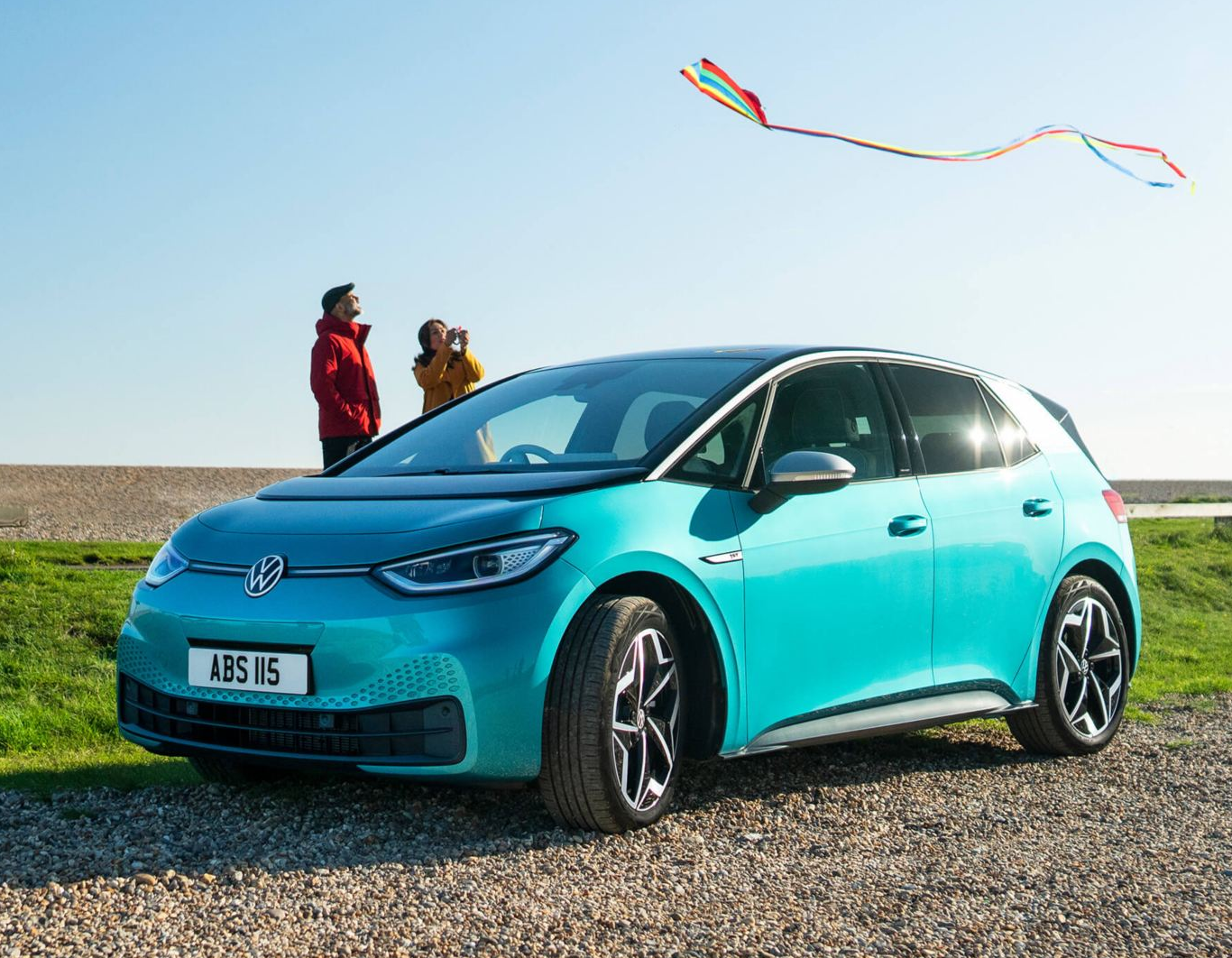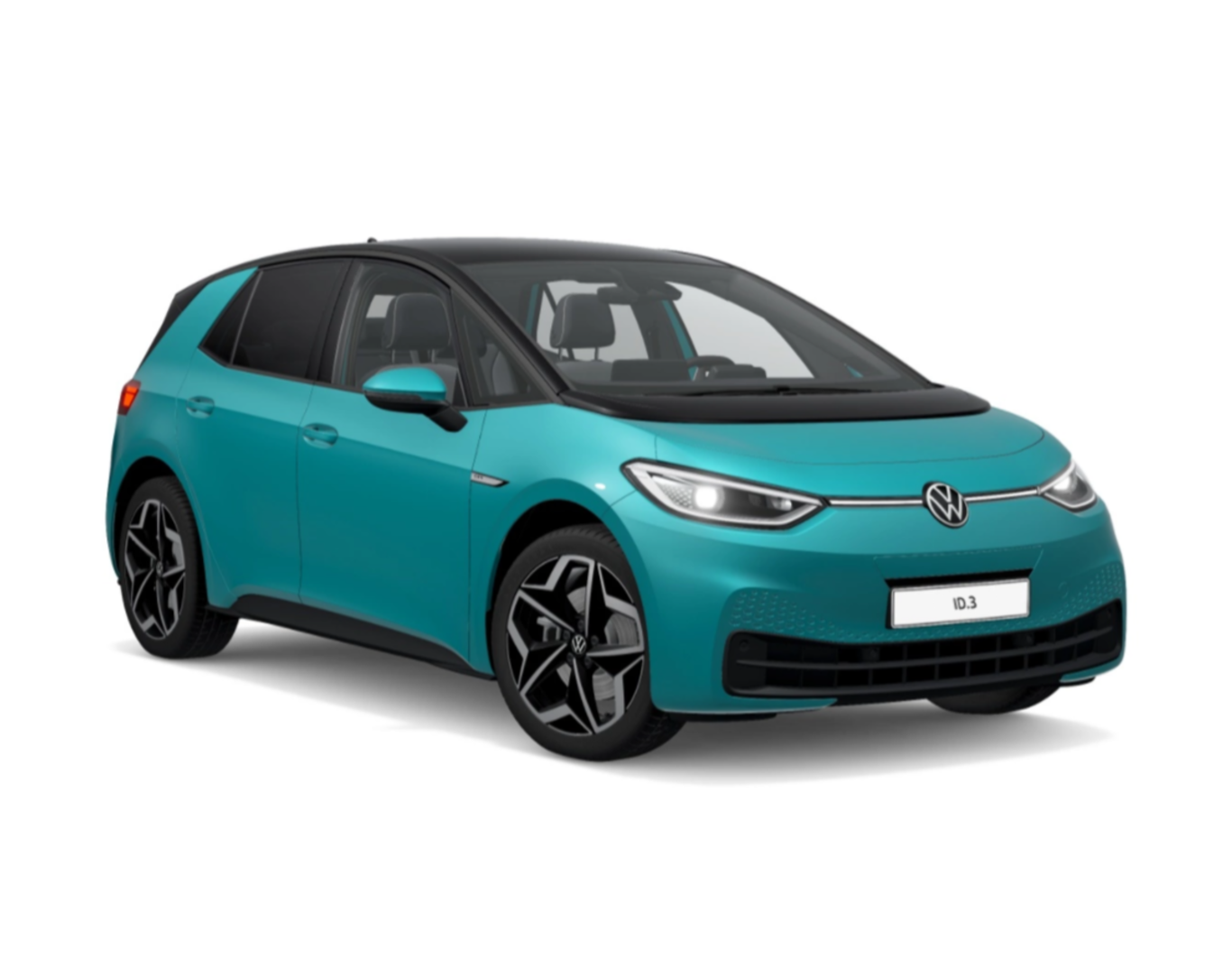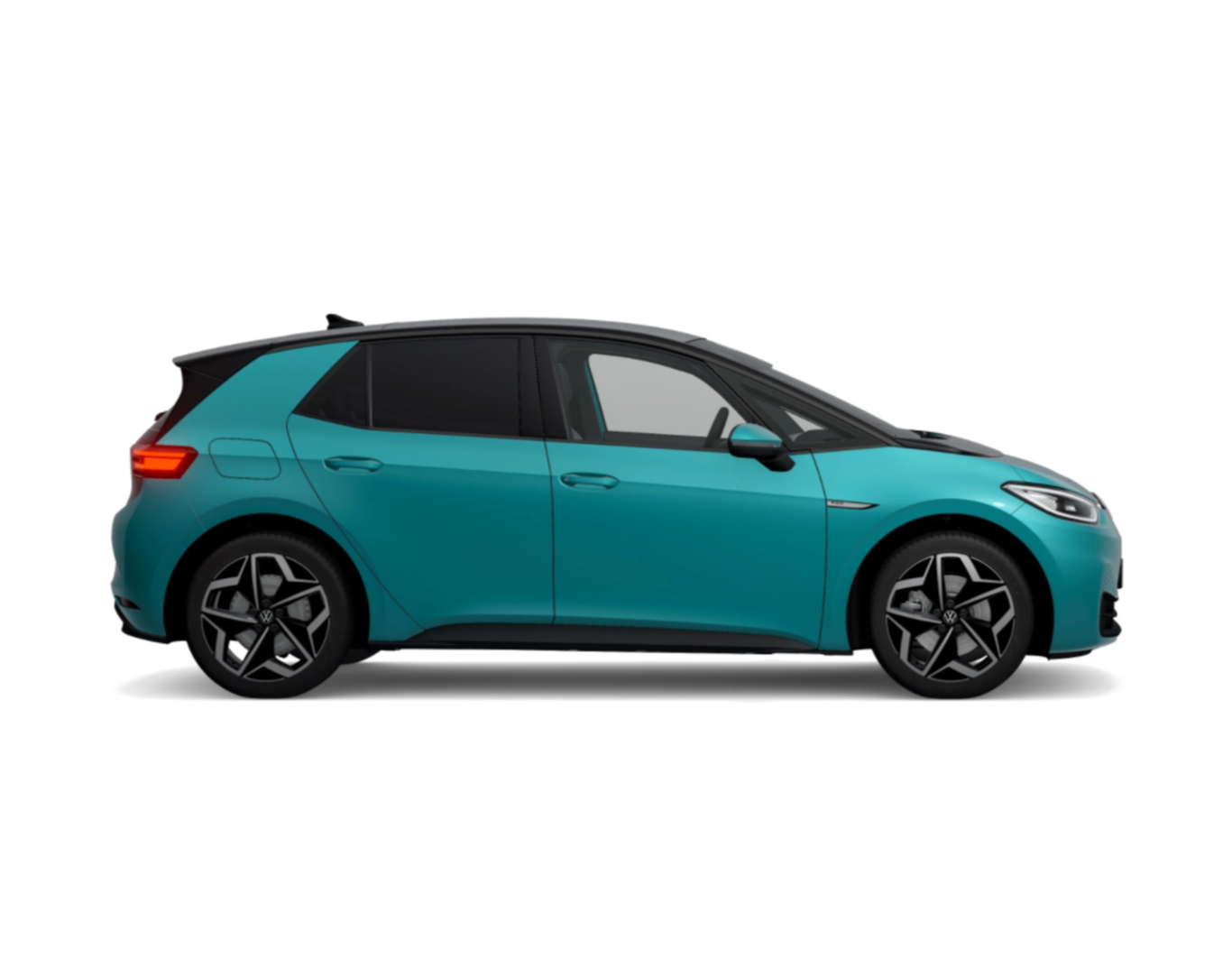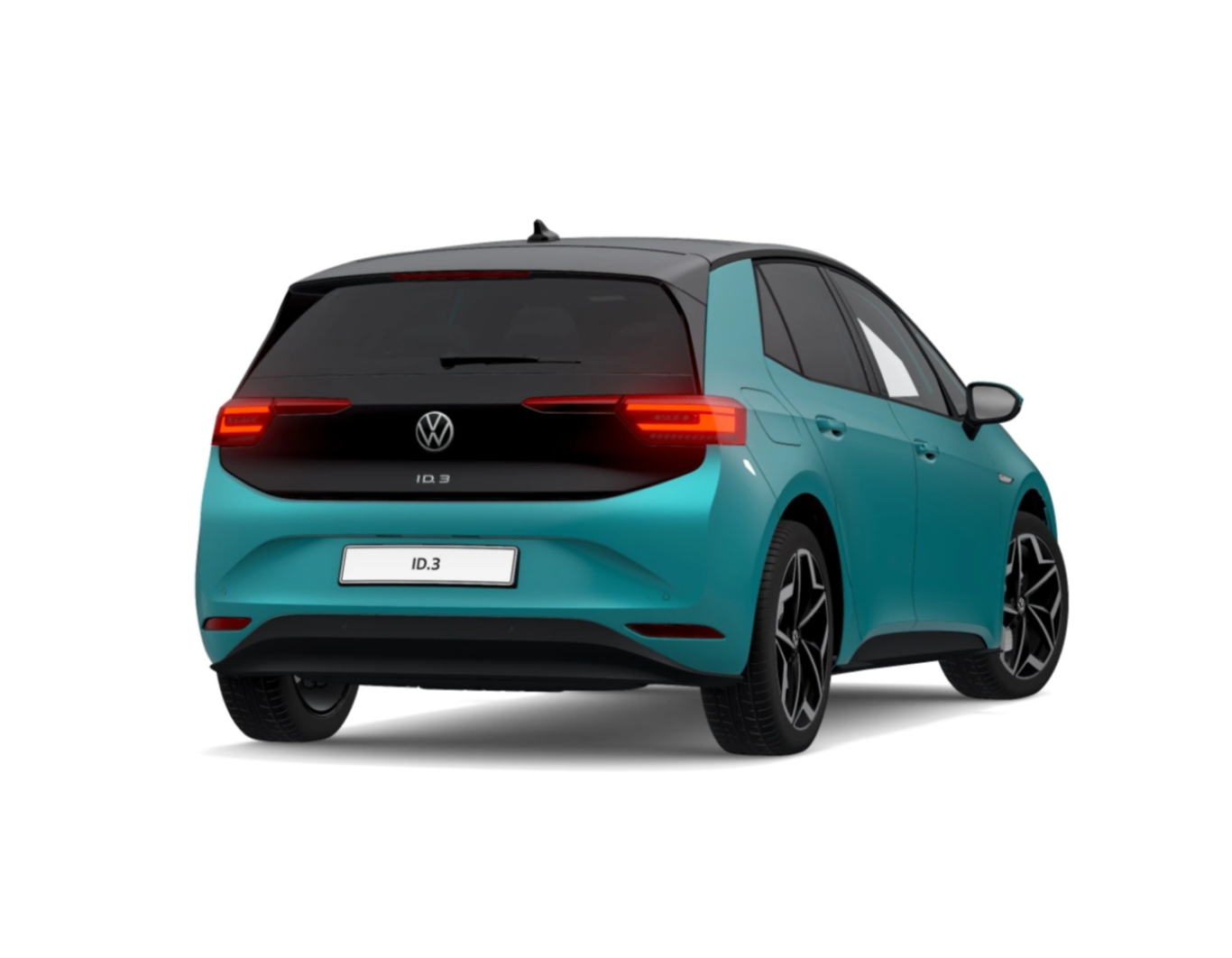 Volkswagen ID3
Family Pro Performance
215mi
Real World Miles
|
2021 Model
•

Versatile

•

Powerful

•

Award winning
Your perfect well-rounded car, upgraded.  The powerful motor, fantastic handling, innovative tech and spacious interior are impressive. The Family version offers even more features, including a variable boot floor, two-zone climate control and a 130cm-long panoramic sunroof!
This award winning hatchback won't let you down.
Volkswagen ID3
Family Pro Performance
• Zero deposit • Insurance +
Why buy any car?
Volkswagen ID3
Family Pro Performance
| | | Leasing |
| --- | --- | --- |
| Monthly payment | £729 | £844 |
| Upfront deposit | £0 | £1,144 |
| Commitment Duration | 1 month | 24 months |
| Miles per month | 750 | 750 |
| Insurance & Breakdown | Included | £40 |
| Public charging | Included | £66 |
| Maintenance & Servicing | Included | £33 |
| Fancy extras | Metallic Paint + 19" Andoya Alloys | Extra |
| Total monthly cost | £729 | £995 |
+Monthly payment includes insurance, breakdown cover, road tax, London Congestion Charge, London DART charges & public charging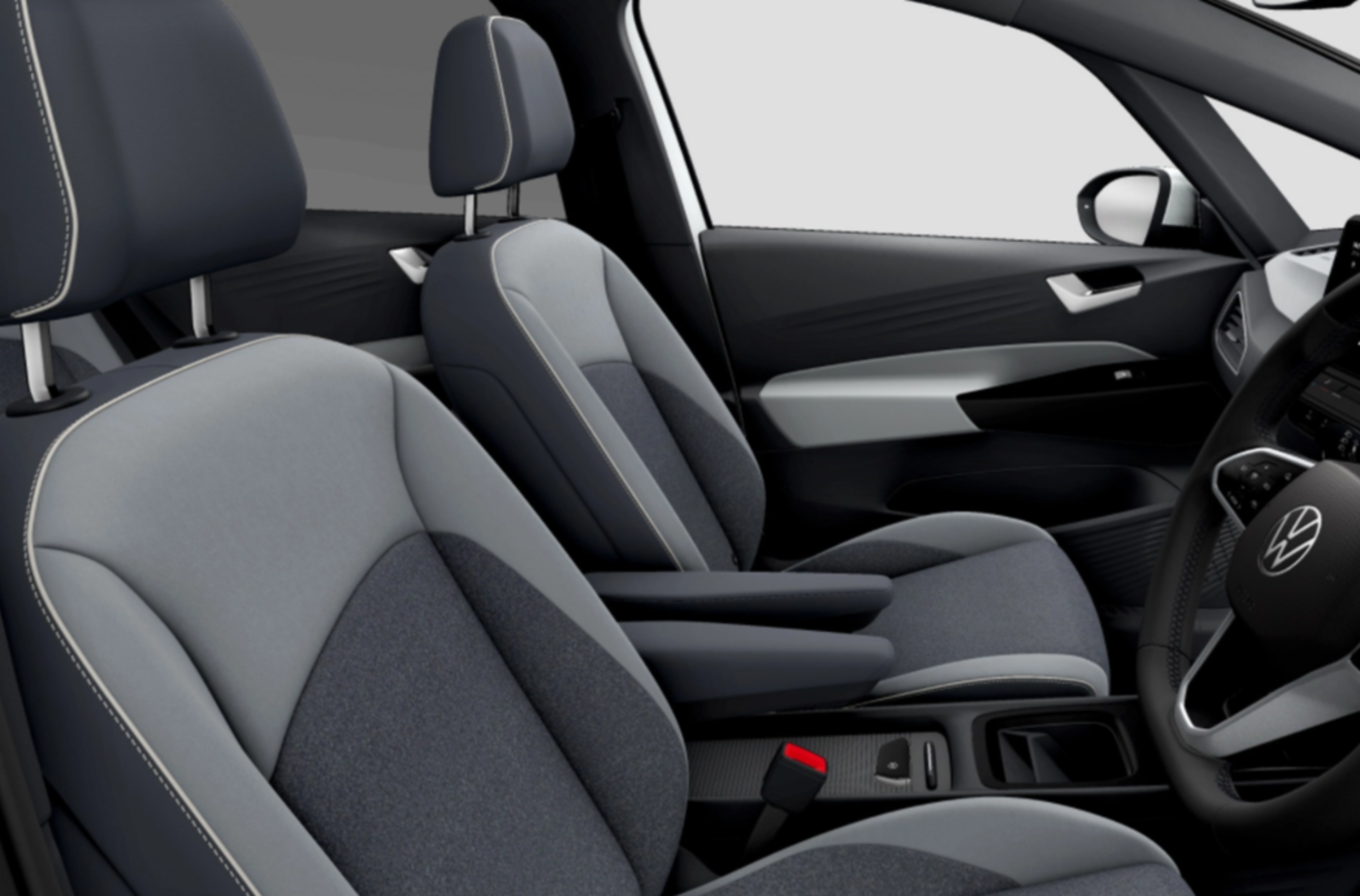 Favourite interior features
Versatile and spacious
On top of the ID3's strikingly large interior, the Family trim has comfortable microfleece seats with a load-though by the middle rear seat. It also offers dual-zone climate control, so no more fighting over familial temperature disputes!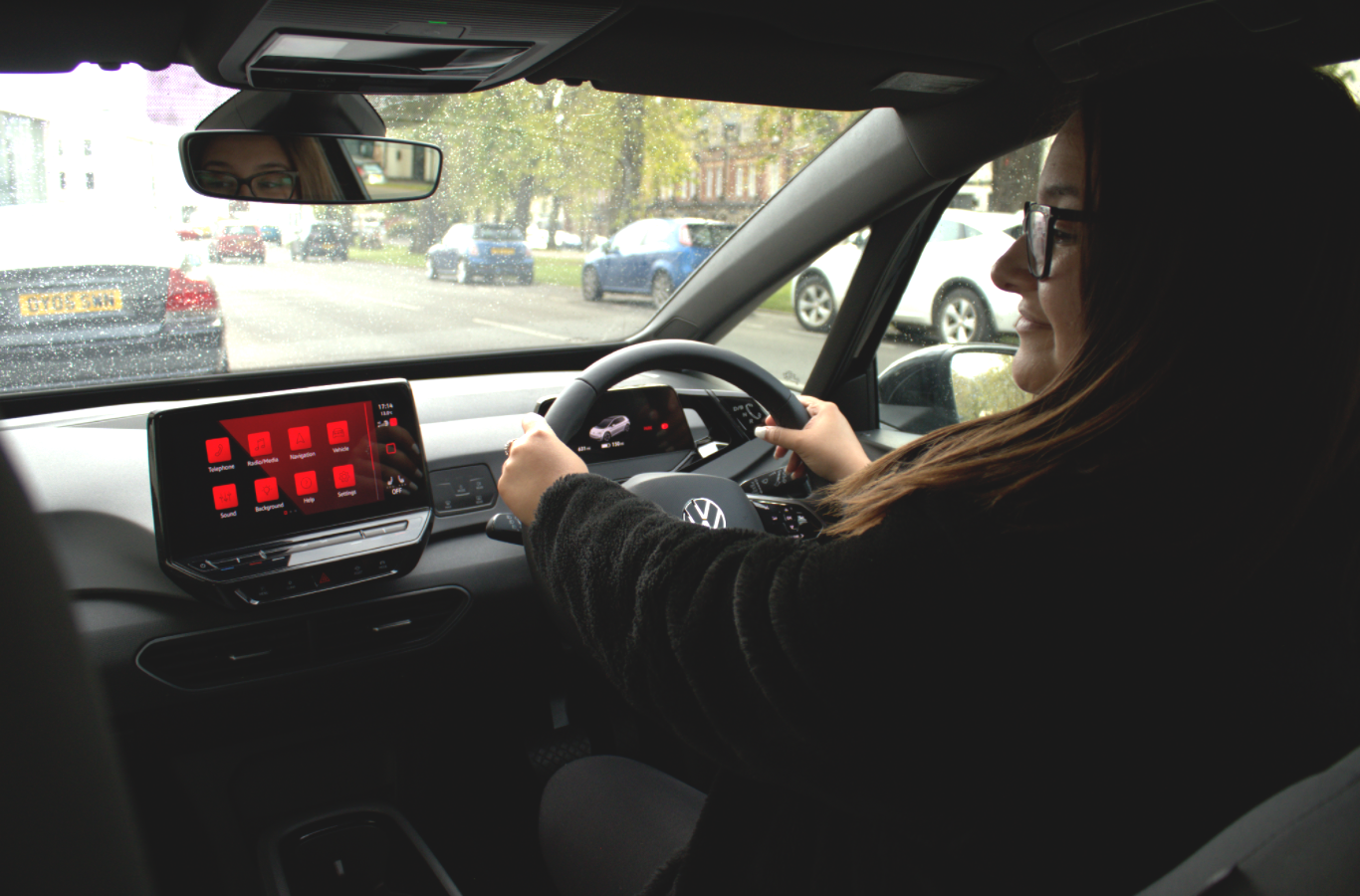 Favourite interior features
Smart lighting
Running along the windscreen, the ID light illuminates in different colours and patterns for a variety of notifications such as directions and driver assistance features. The Family trim also has ambient lighting running below the front doors and dashboard, with a choice of 30 colours!
Favourite interior features
Smooth and powerful
As soon as you start driving, you will feel secured and in control, thanks to its fantastic handling and powerful motor. Its 2 braking modes allow you to adjust the regenerative braking to your taste and its gearbox and motor are ultra-mute, ensuring you a relaxing ride.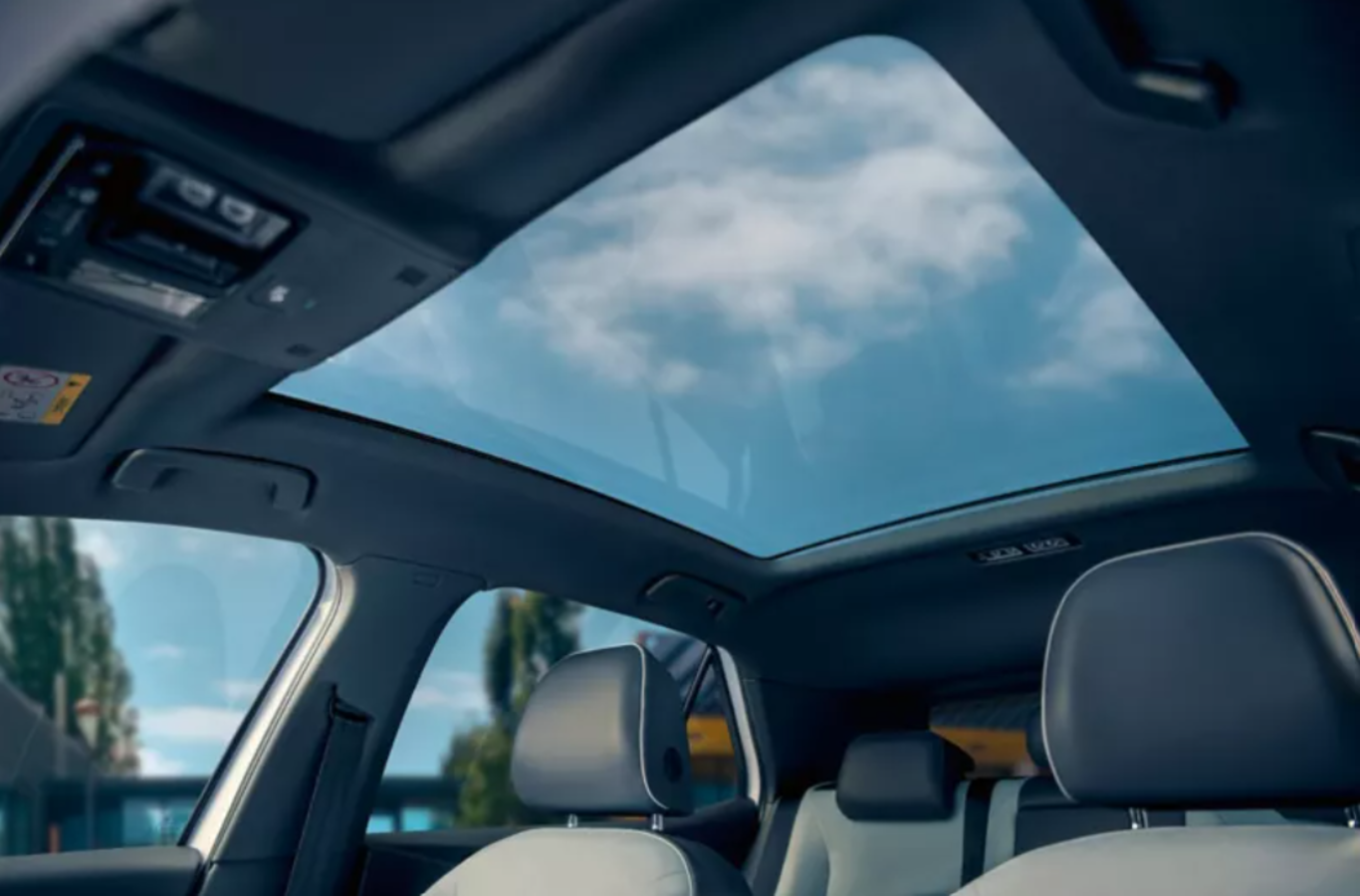 Favourite exterior features
Seeing is believing
In a car packed with features it's going to be hard to tear your eyes away from them. Luckily, there are more than enough ways to take in the wide world outside. With rear tinted glass, rearview camera and a panoramic sunroof, you can rest assured that you won't ever miss a thing.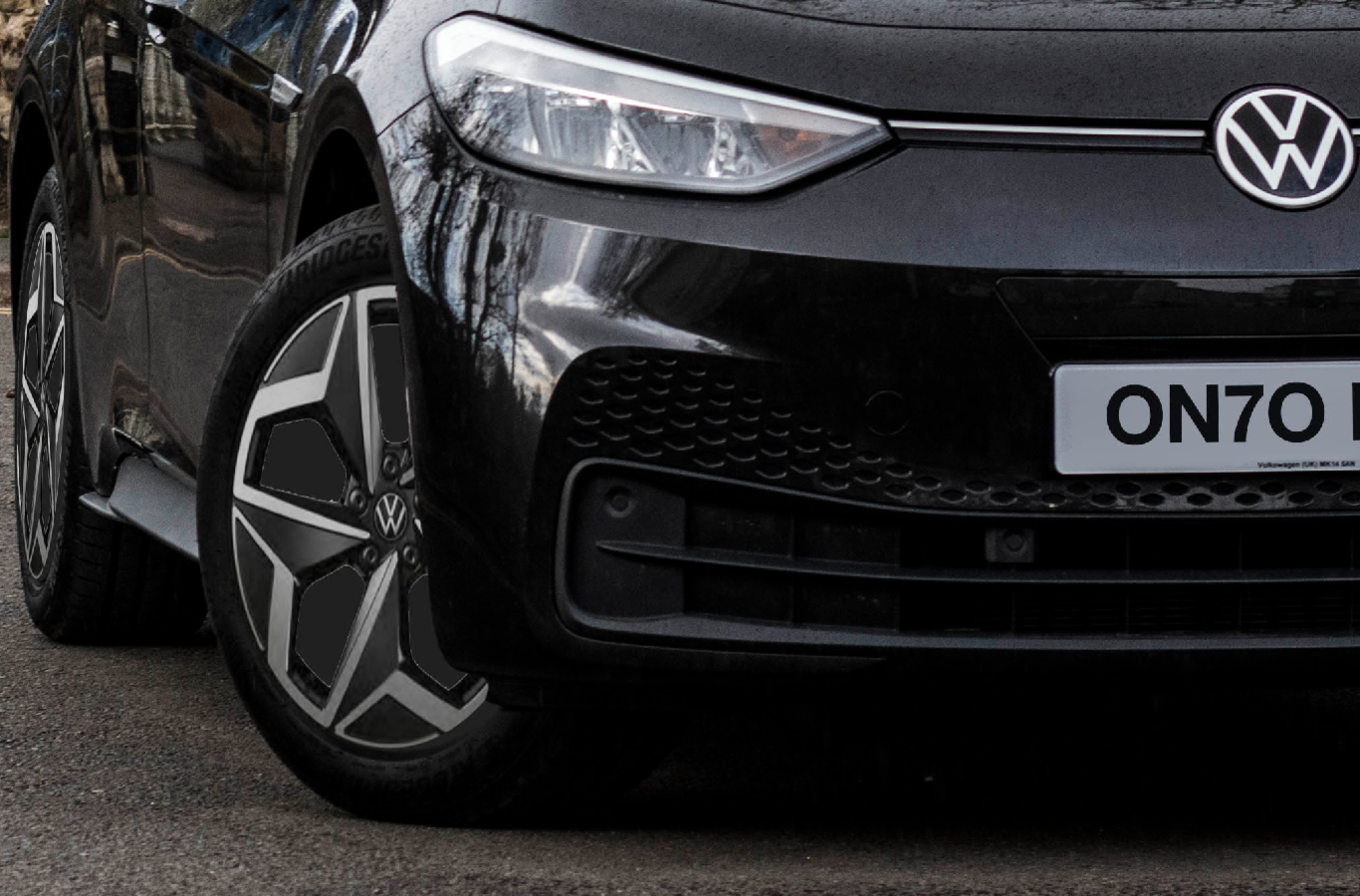 Favourite exterior features
19" Andoya alloy wheels
With the premium Andoya alloy wheels replacing the standard ID3 wheels, the driving experience is guaranteed to be smooth. Not to mention with the added stability, grip and traction it's an upgrade in every single way.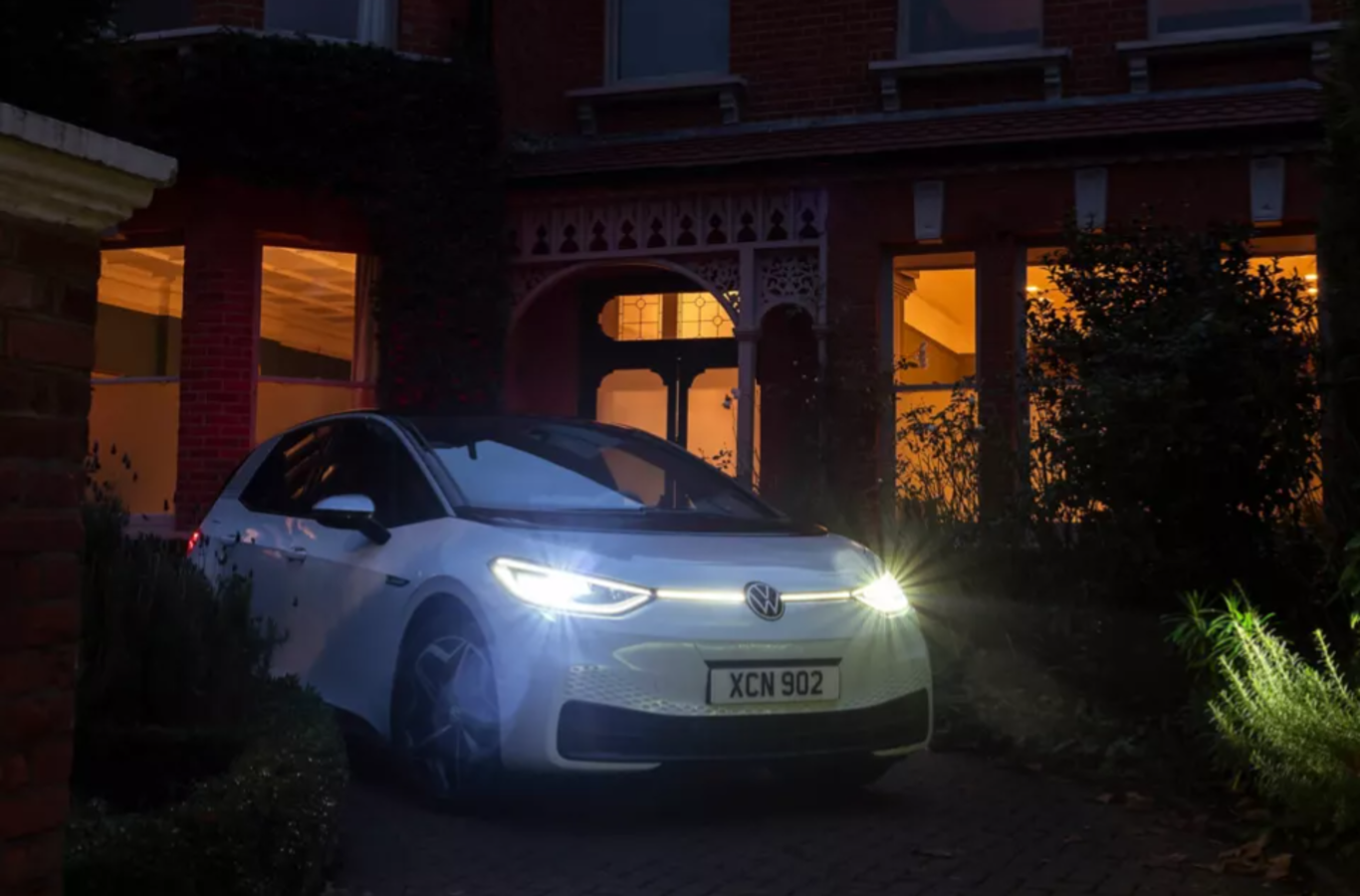 Favourite exterior features
The future's looking bright
With an illuminated light band running between the headlights and logo, the ID3 Family dares to stand out from both the crowd and other ID3 models. Alongside the IQ.Light LED dipped and main beam headlights, VW raised the bar for safer and more comfortable night-time driving!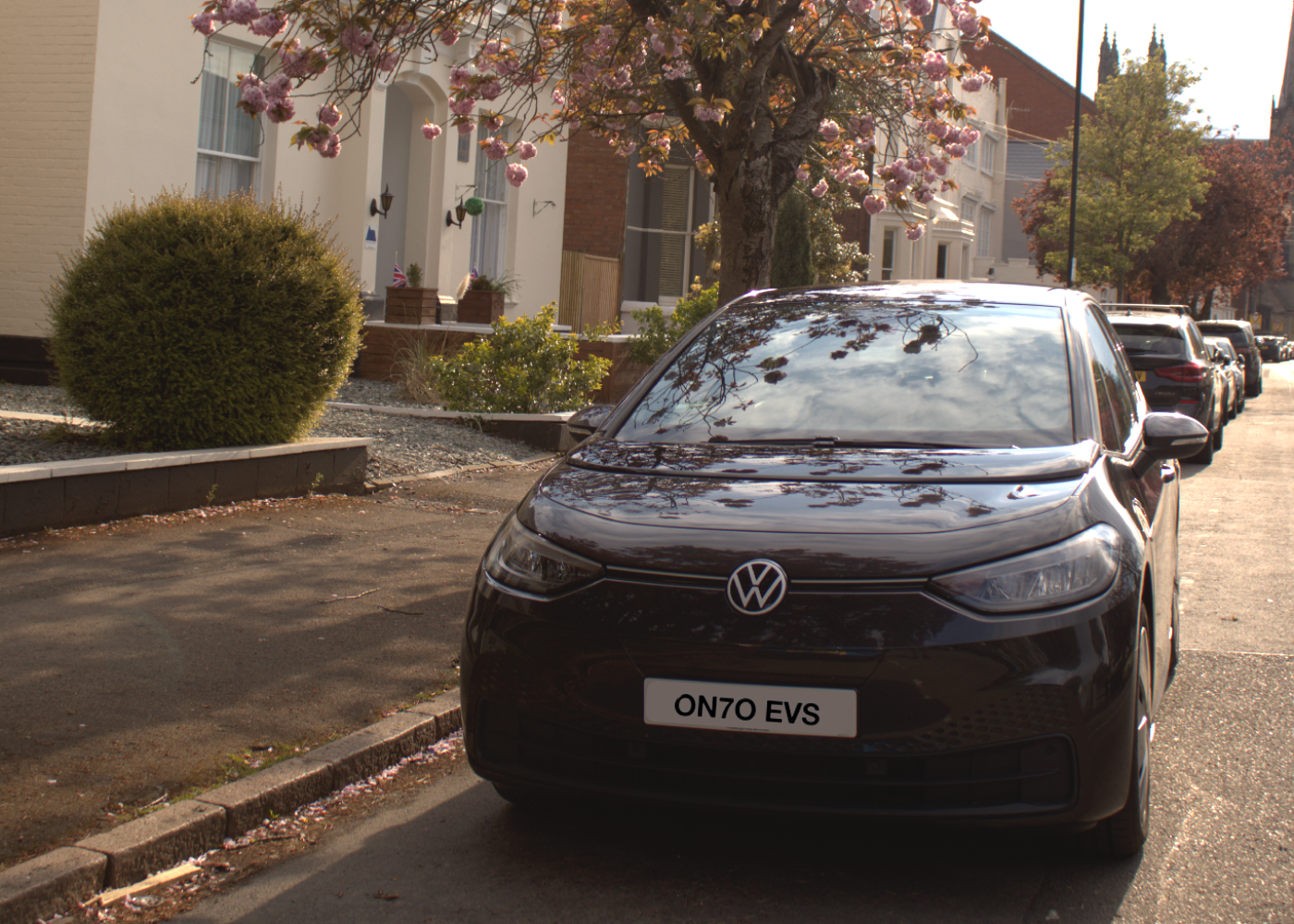 Hear it from Auto Express!
The ID.3 is a proficient family hatchback that's a pleasure to own and drive
The Volkswagen ID.3 is an accomplished all-electric family hatchback. It gets the basics right with competitive pricing, desirable looks and great levels of comfort - all wrapped up in a practical package with a usable, real-world range.
Model Year

2021

Real World Range (mi)

215

Battery (kWh)

62

0-62 Mph (sec)

7.3
People also viewed