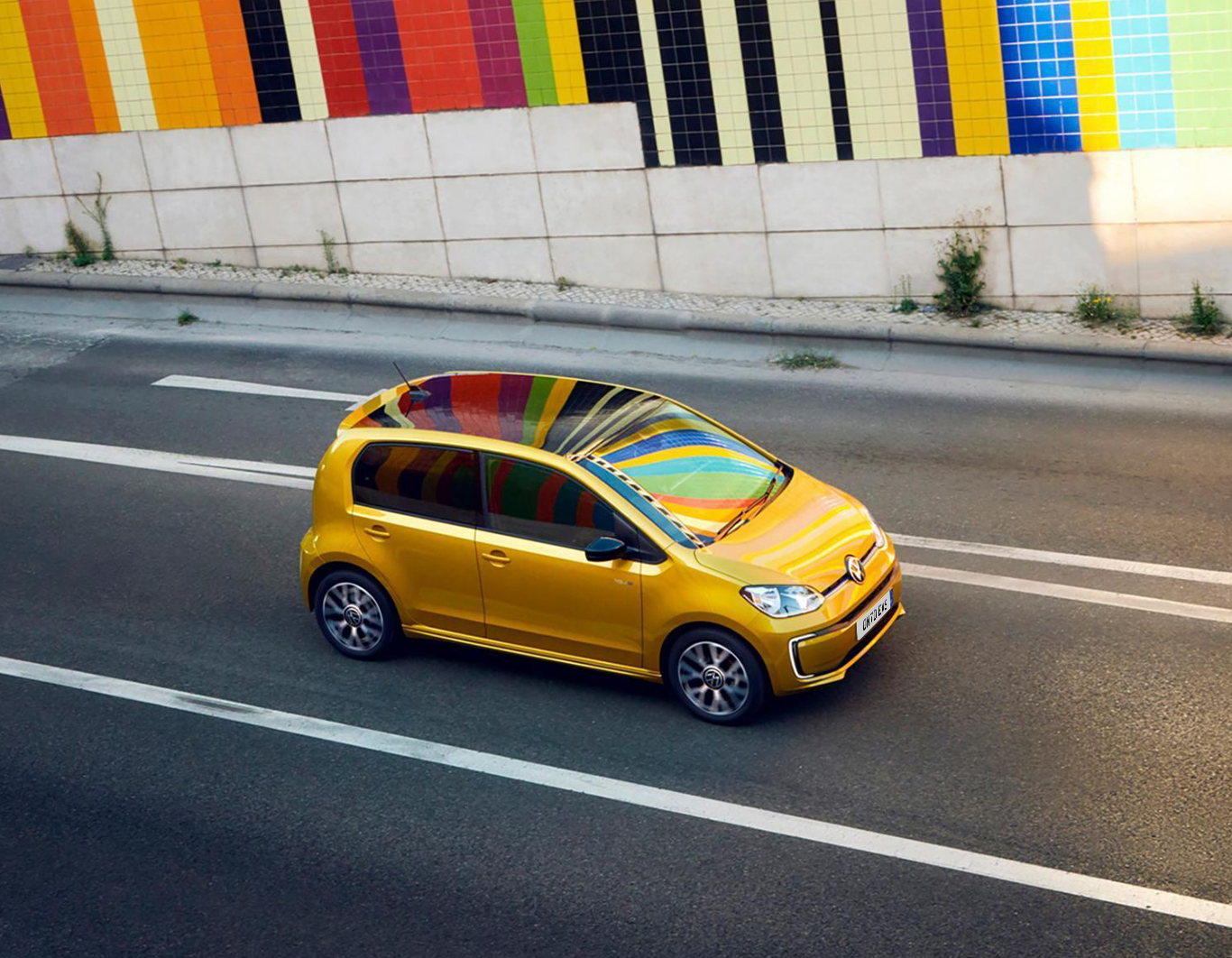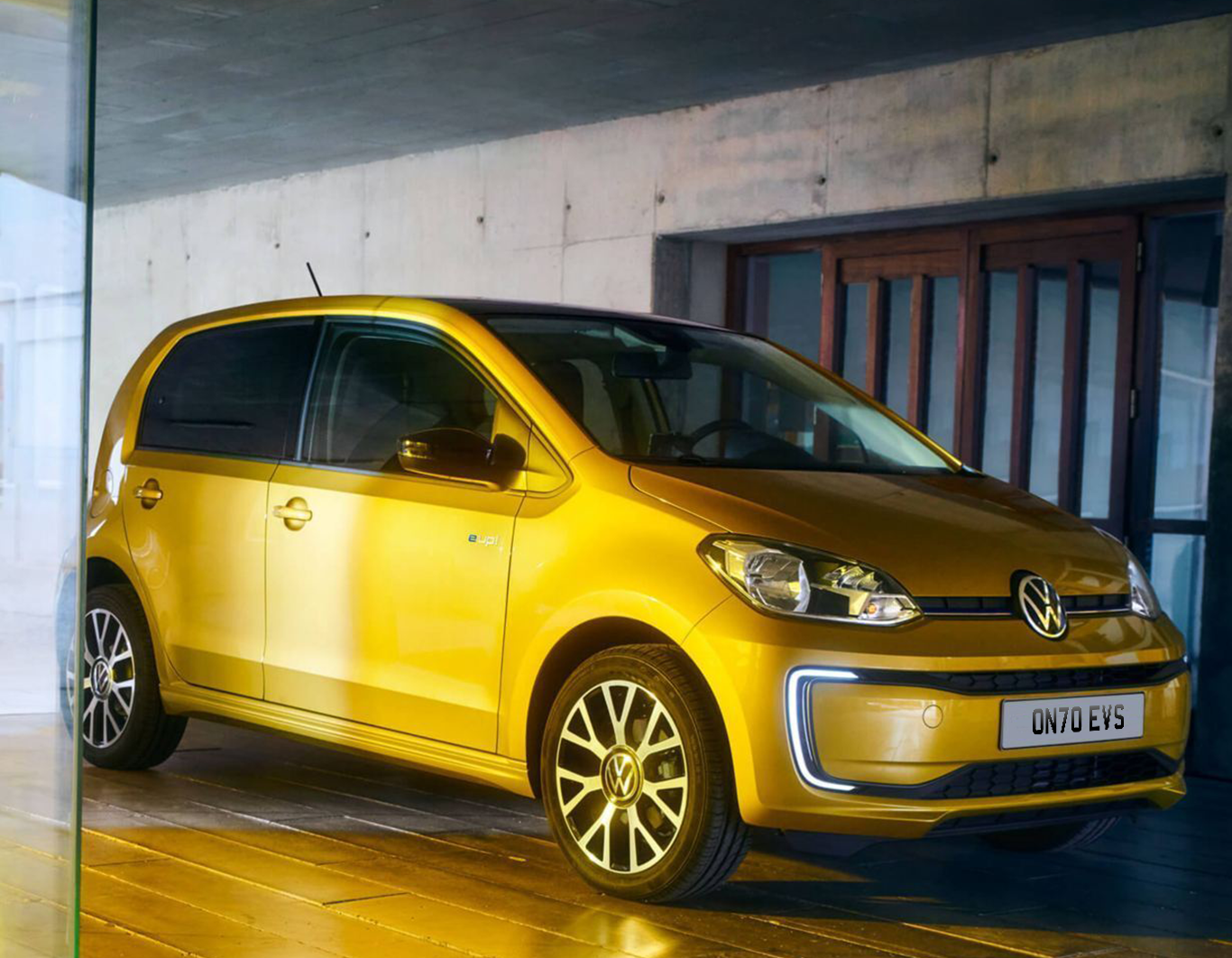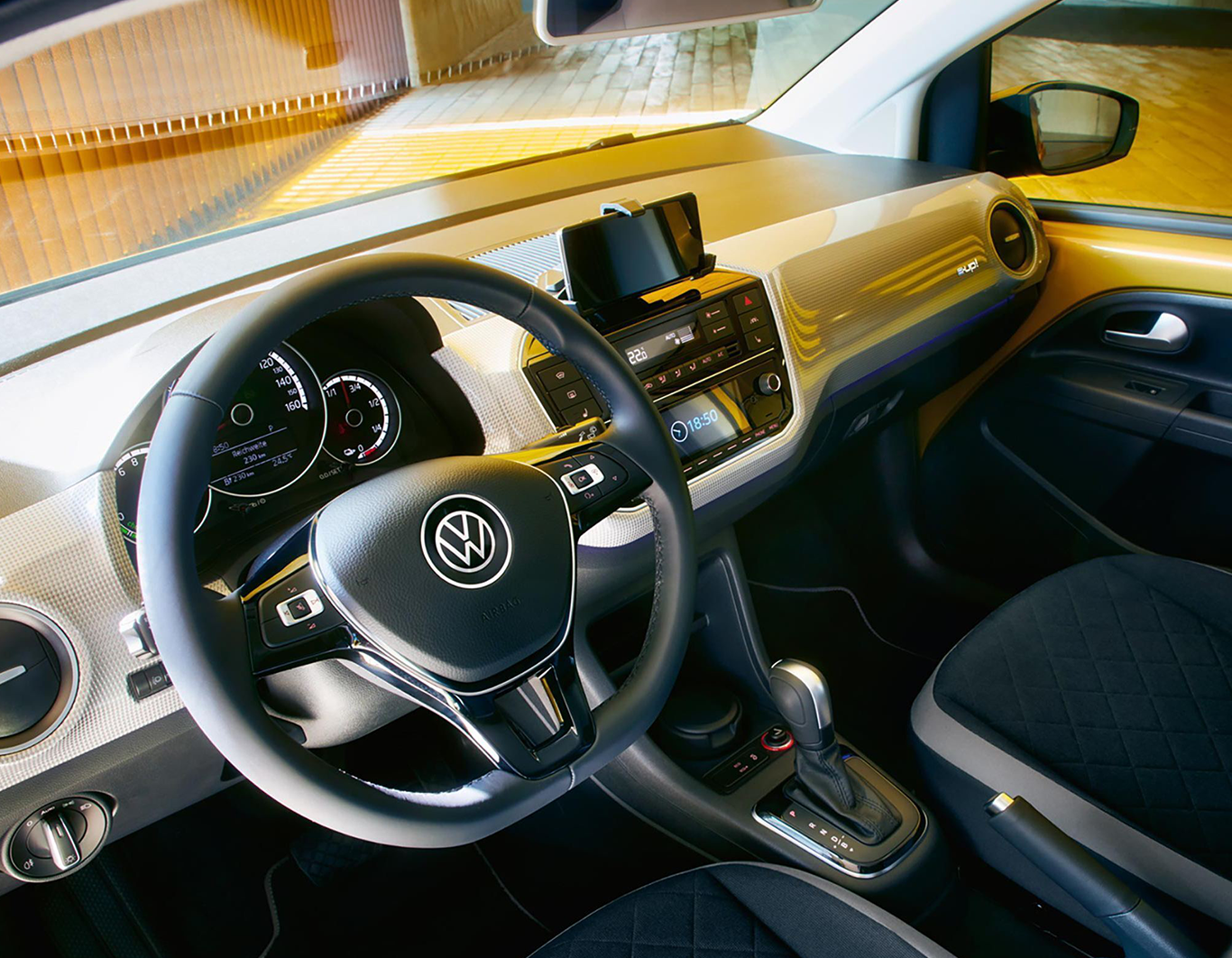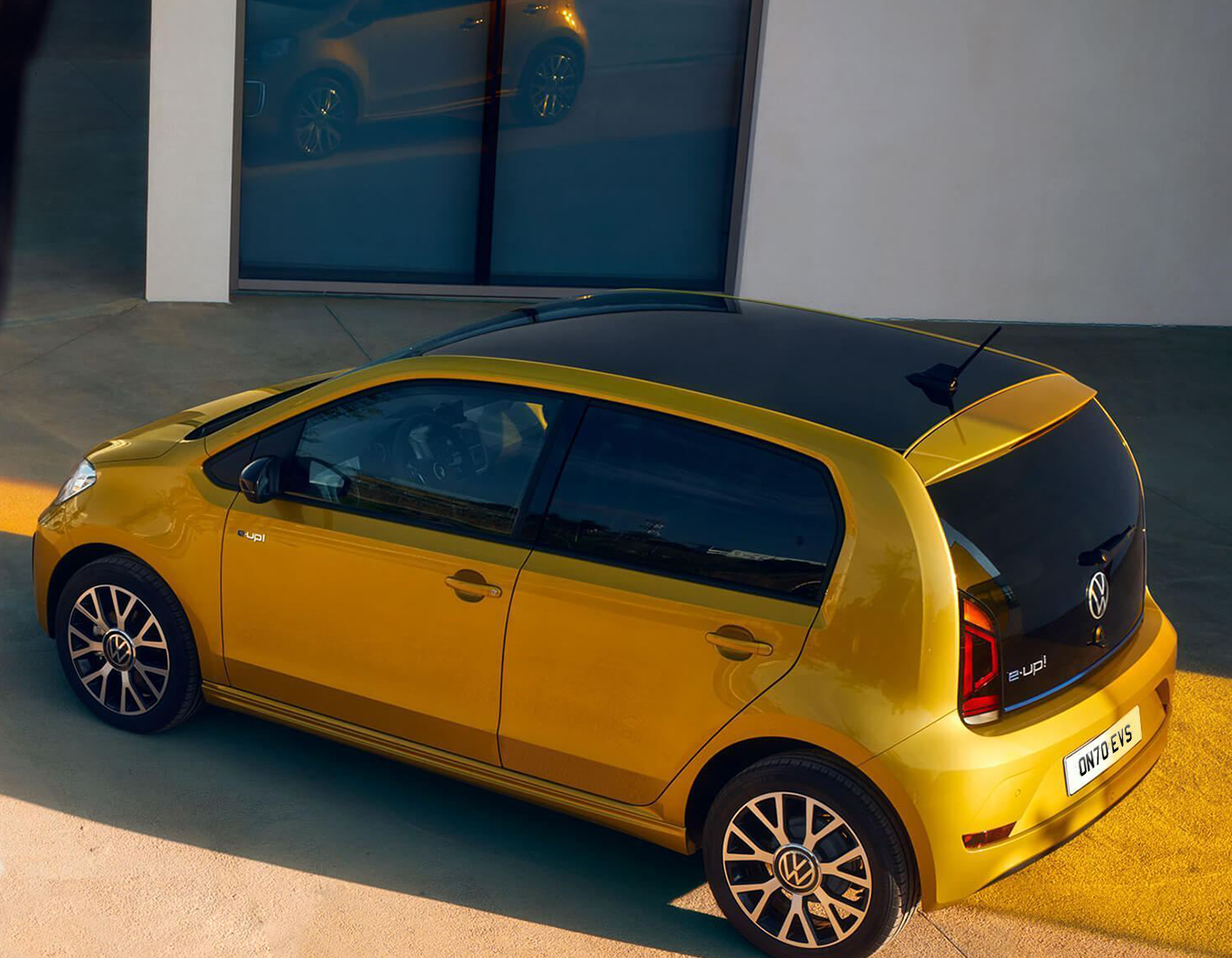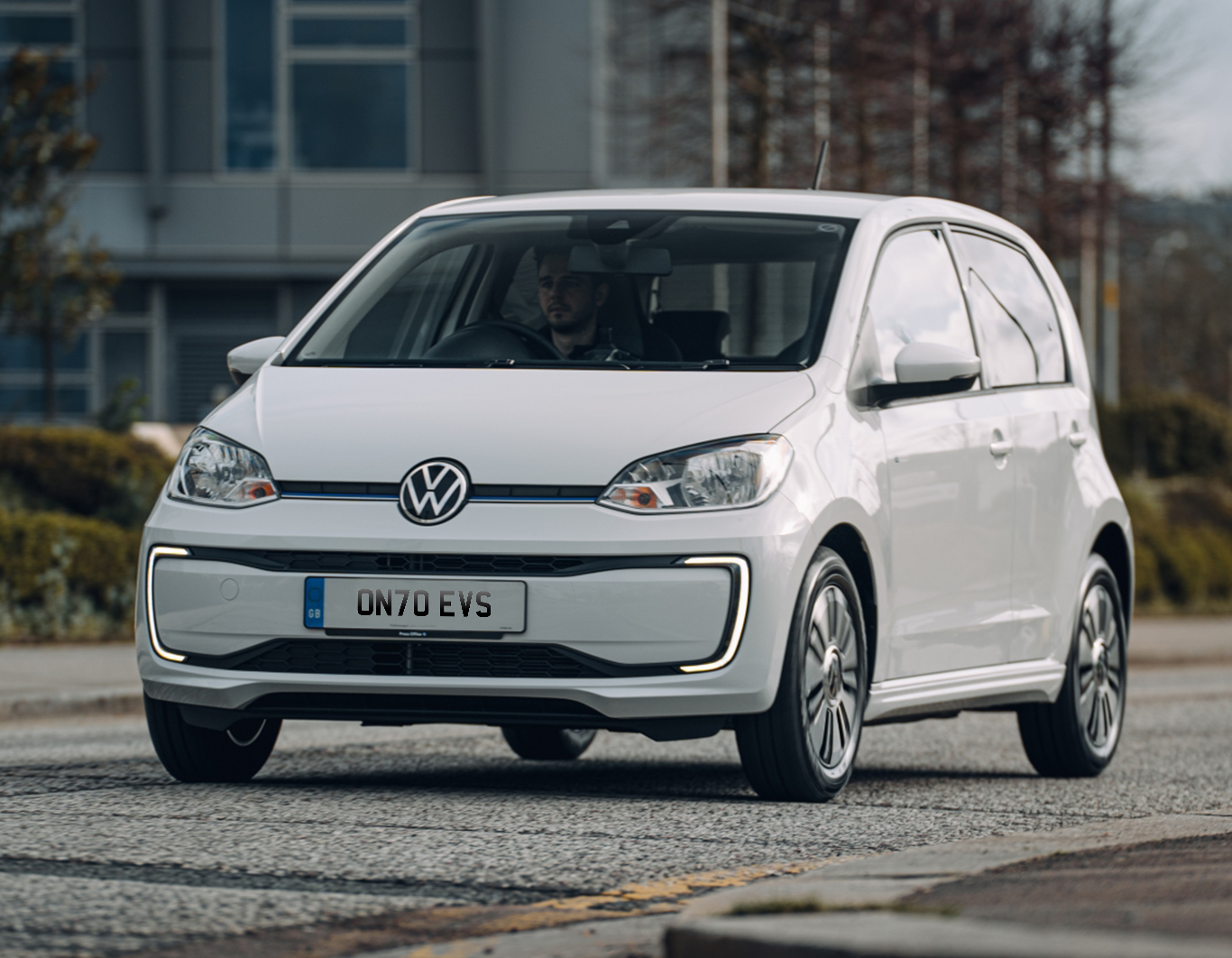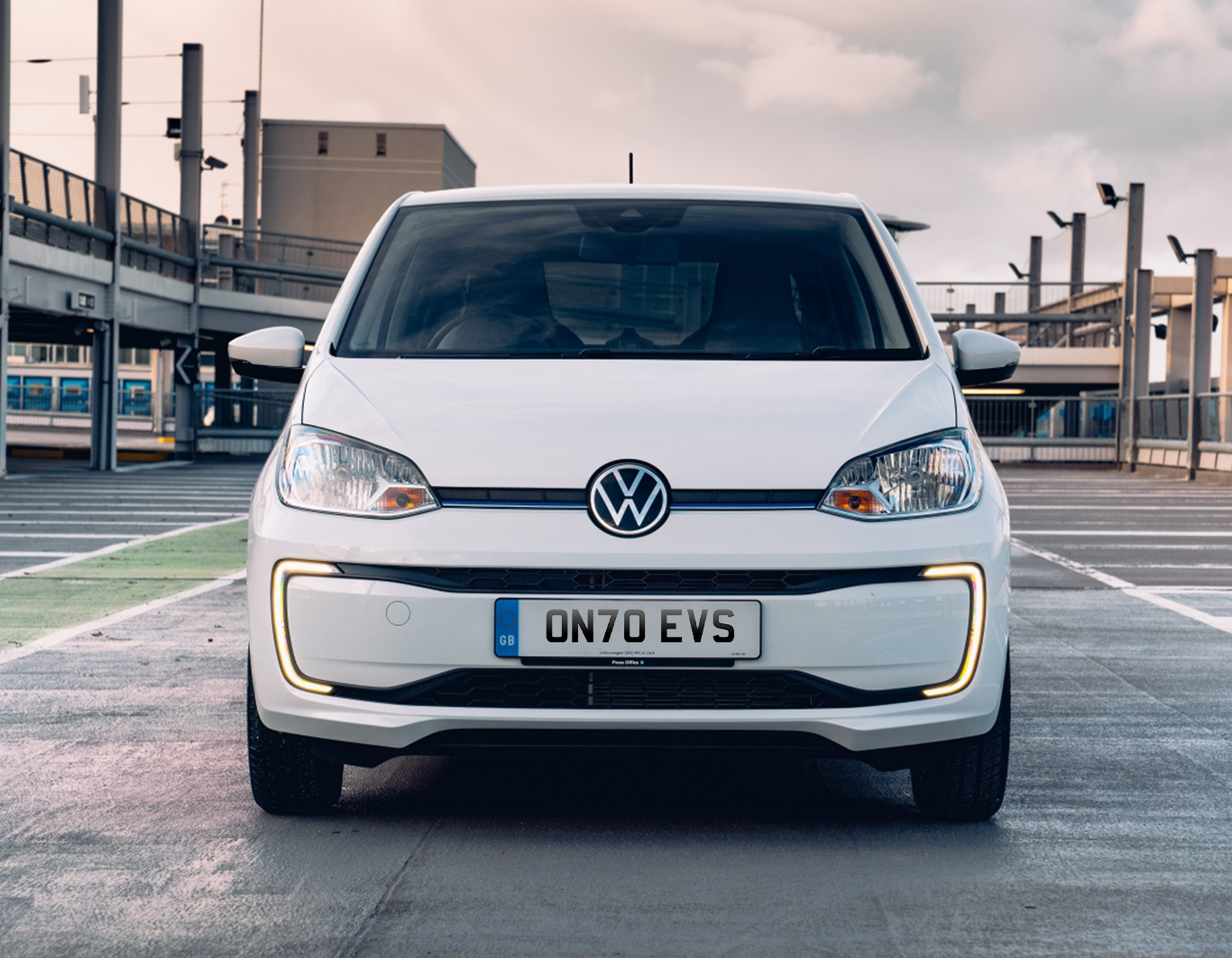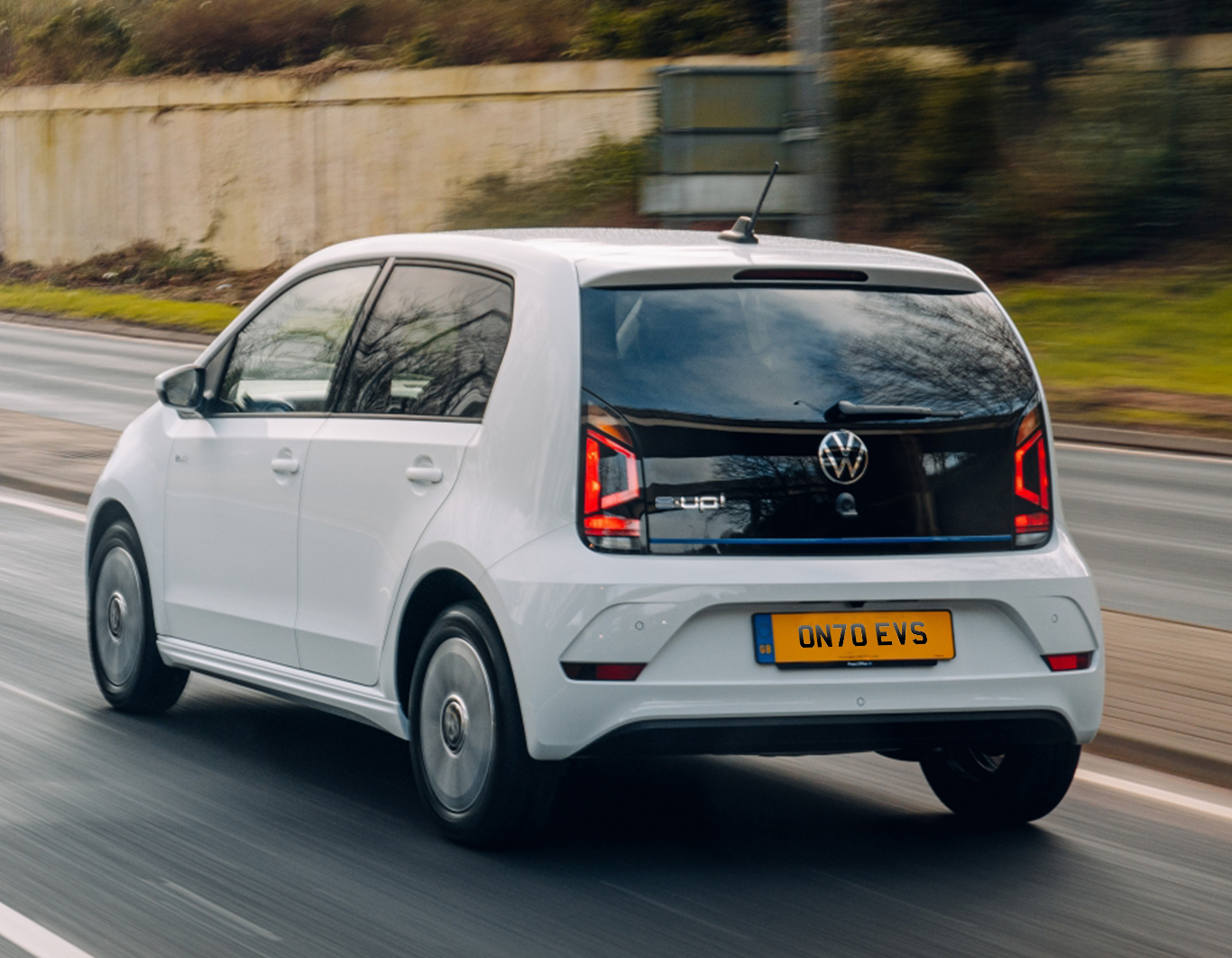 Volkswagen e-up!
125
Real World Miles
|
2021 Model
•

Rear-view camera

•

Value for money

•

Maximised range
Zippy in-town performance and compact, the e-up! is one of the best city cars you can have.
Fun to drive and easy to park, this little car is fully equipped with Volkswagen signature features and top of the range safety. The value for money with the e-up! is unreal.
*Car colour is subject to availability. The e-up! is not fully compatible with our app yet, so you will need to use your physical key to start the car. Other app features such as mileage and charging will continue to work normally.
• Zero deposit • Insurance +
Why buy any car?
| | | Leasing |
| --- | --- | --- |
| Monthly payment | £379 | £308 |
| Upfront deposit | £0 | £578 |
| Commitment Duration | 1 month | 24 months |
| Miles per month | 750 | 667 |
| Insurance & Breakdown | Included | £40 |
| Free Charging* | Included | £66 |
| Maintenance & Servicing | Included | £19 |
| Fancy extras  | Metallic Paint | Metallic Paint |
| Total monthly cost | £379 | £456 |
*This is a comparison as of March 2022 & Onto being a car subscription. No ownership is possible. For more information visit our
FAQs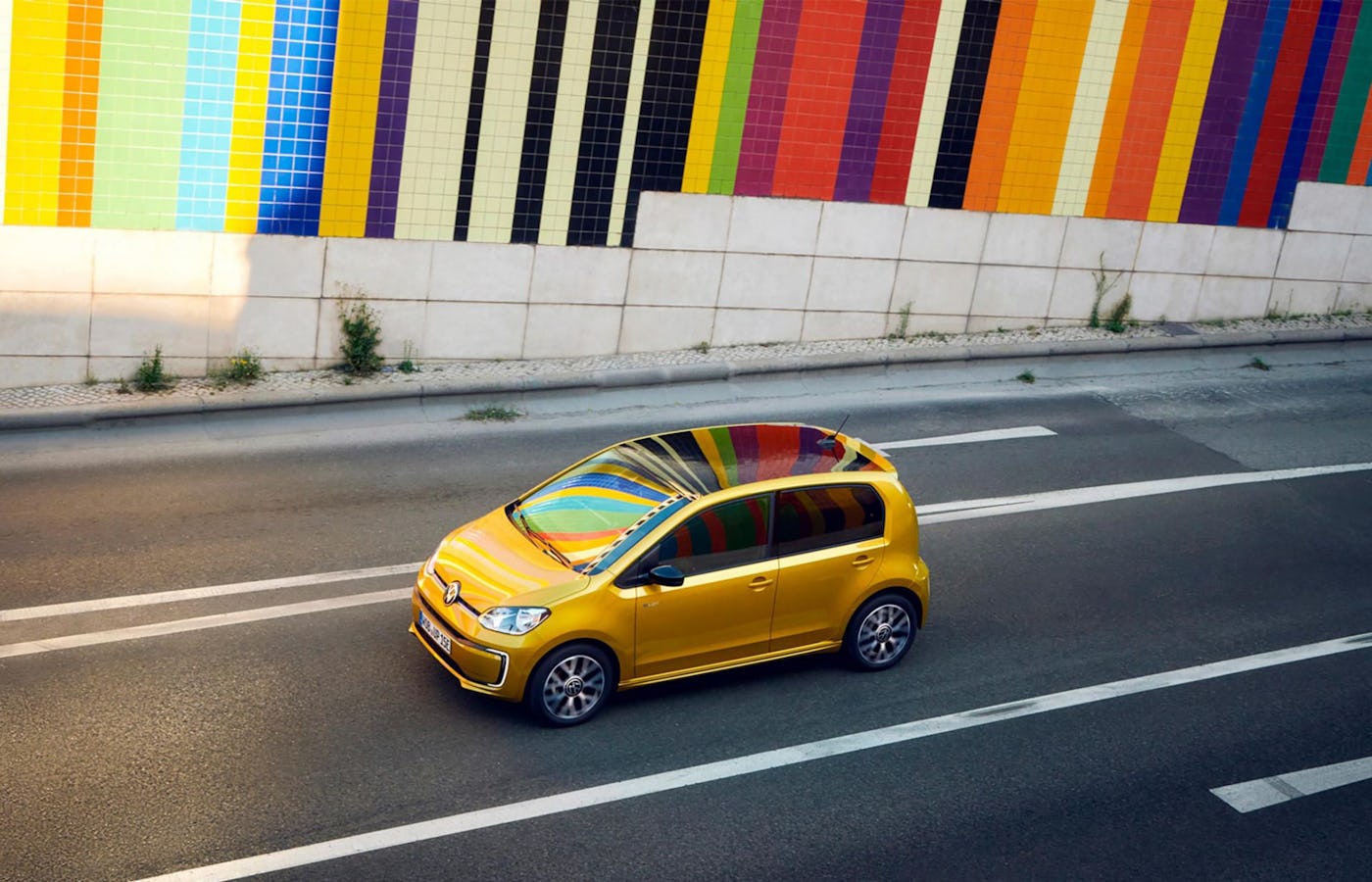 Favourite interior features
Maximise your range
The e-up!'s regenerative system is phenomenal, and by shifting the gear into B mode you can essentially drive with just one pedal. This will top up the battery and save you miles of range!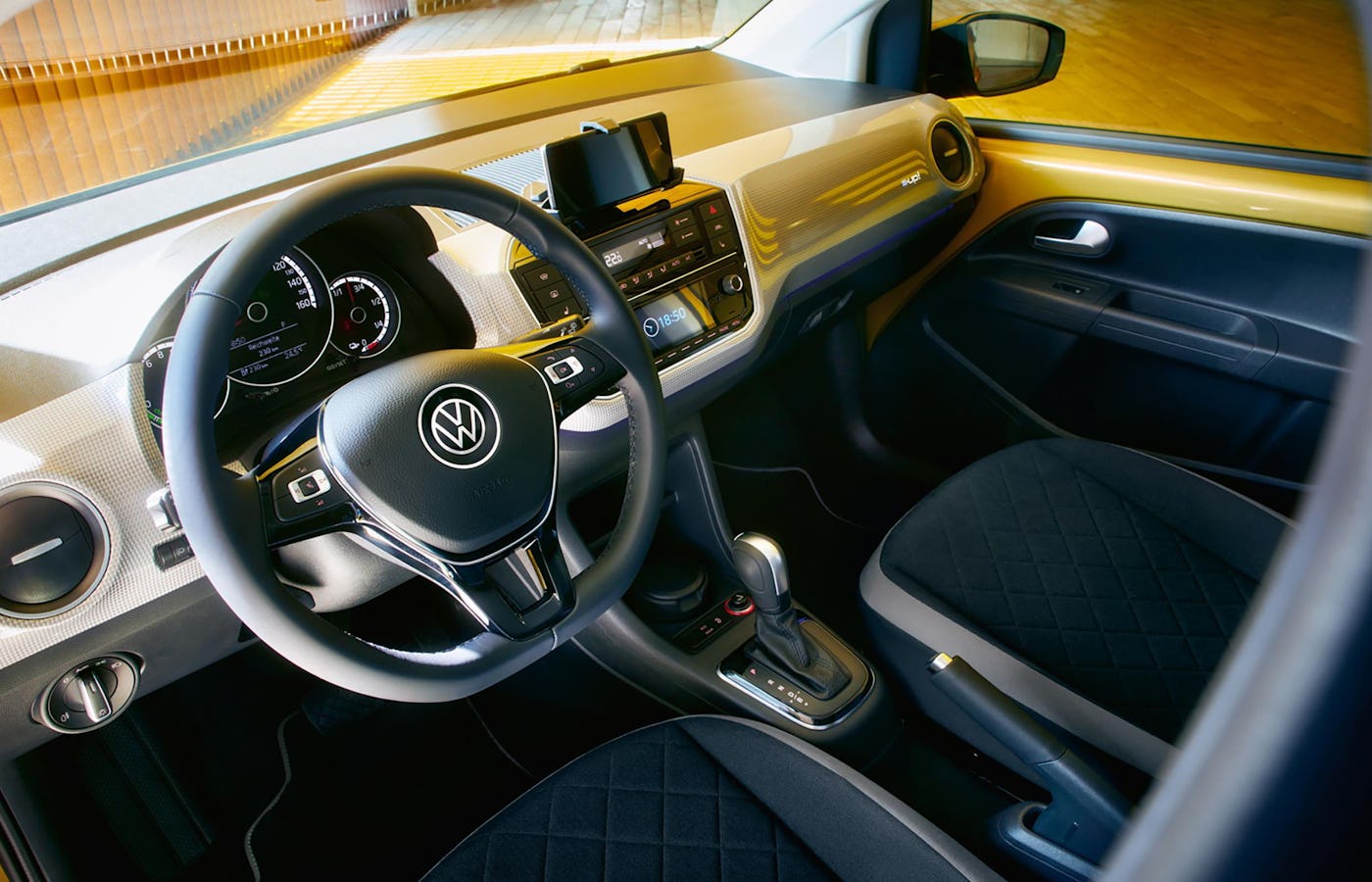 Favourite interior features
Spacious
The space in the e-up!'s seats is comfortable, with great headroom thanks to its square-like design. The boot can be extended by folding the rear seats, giving you all the flexibility you may need.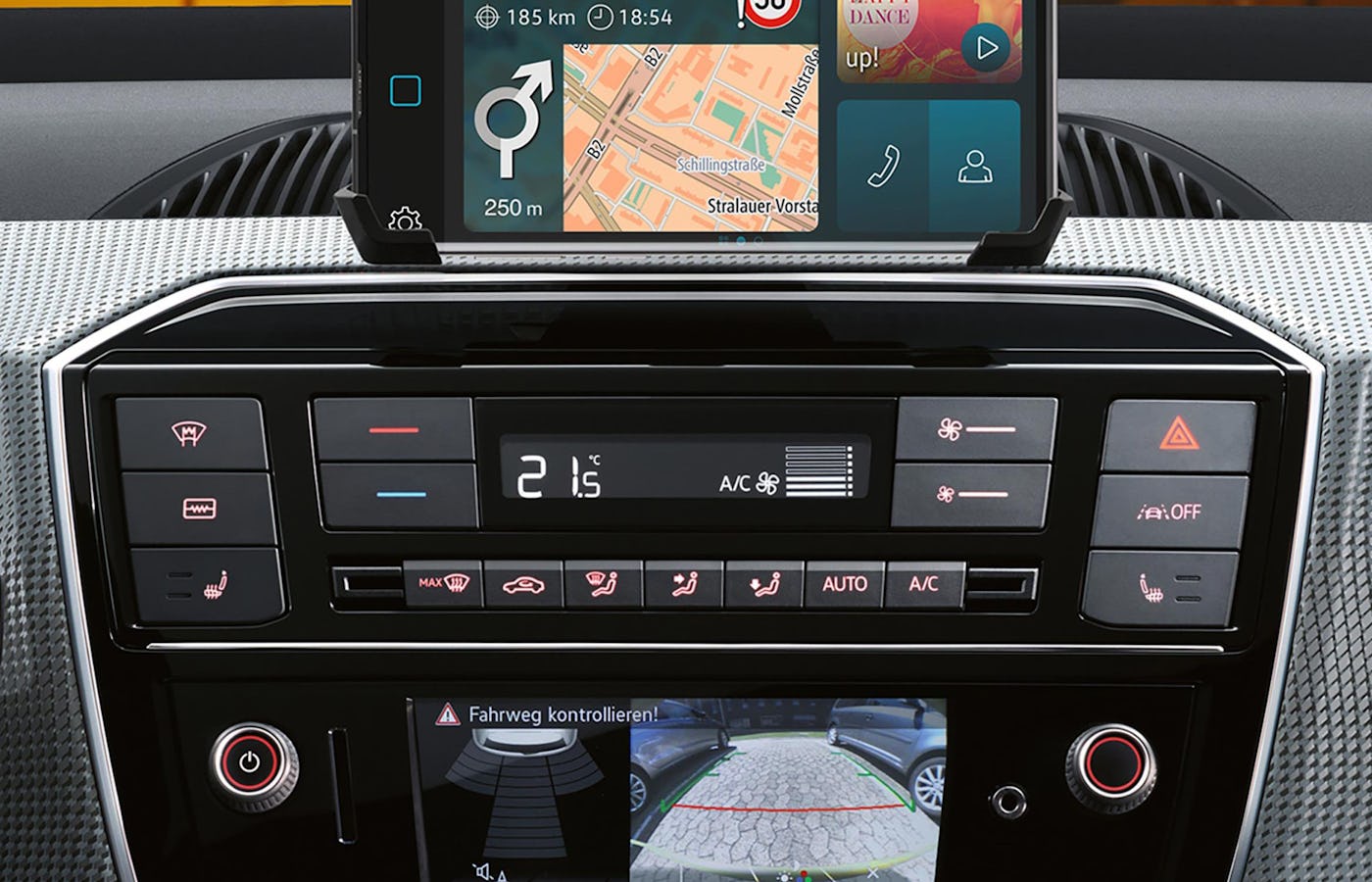 Favourite interior features
Useful dashboard
With a useful and well laid out dashboard, you will find it easy to use the controls while in the car. The 5.0" colour screen is great for managing your favourite radio stations!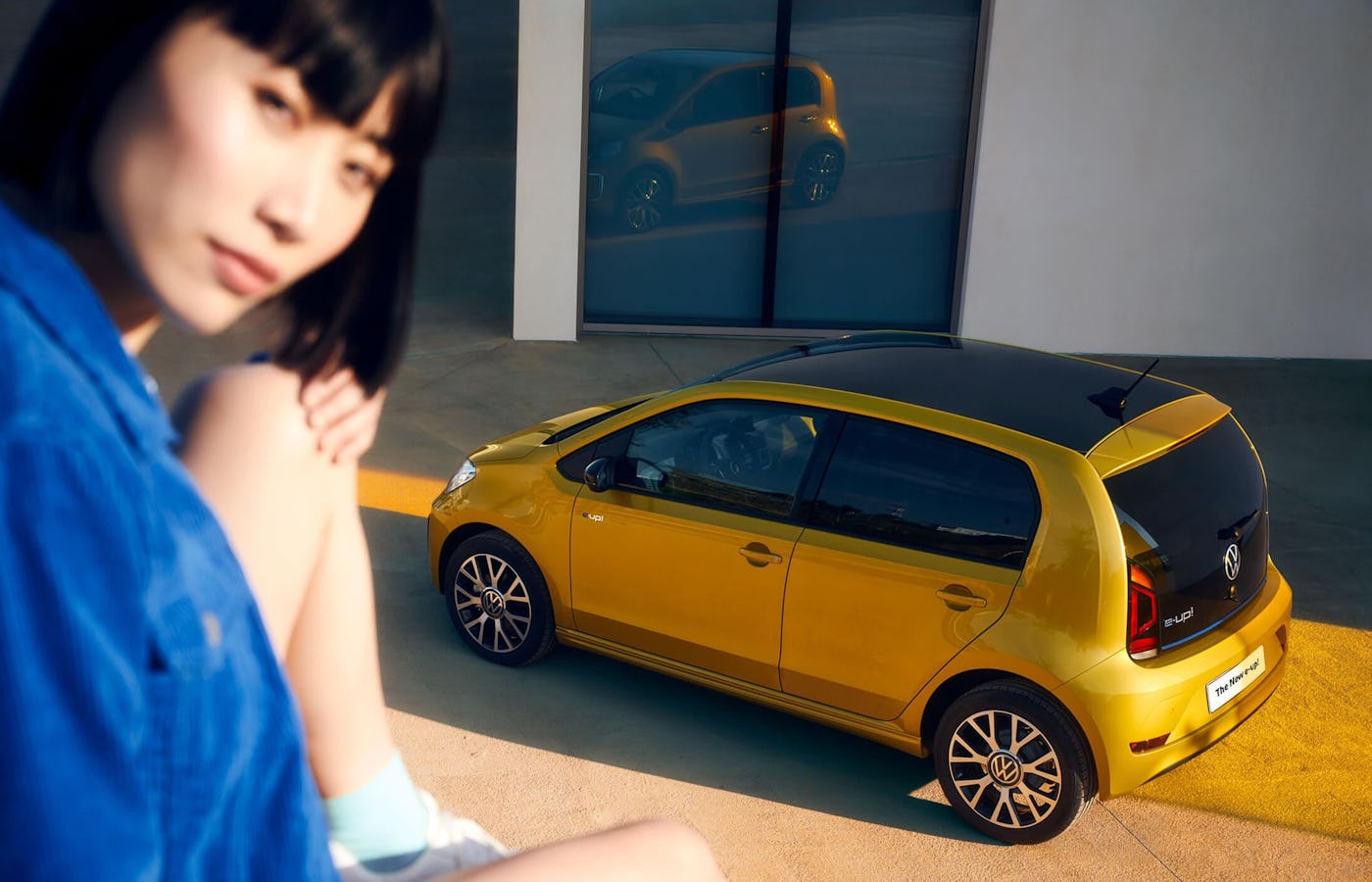 Favourite exterior features
Rear-view camera
One of our all-time favourite features, the e-up! comes with a perfect rear-view camera. As if parking wasn't easy enough with this car!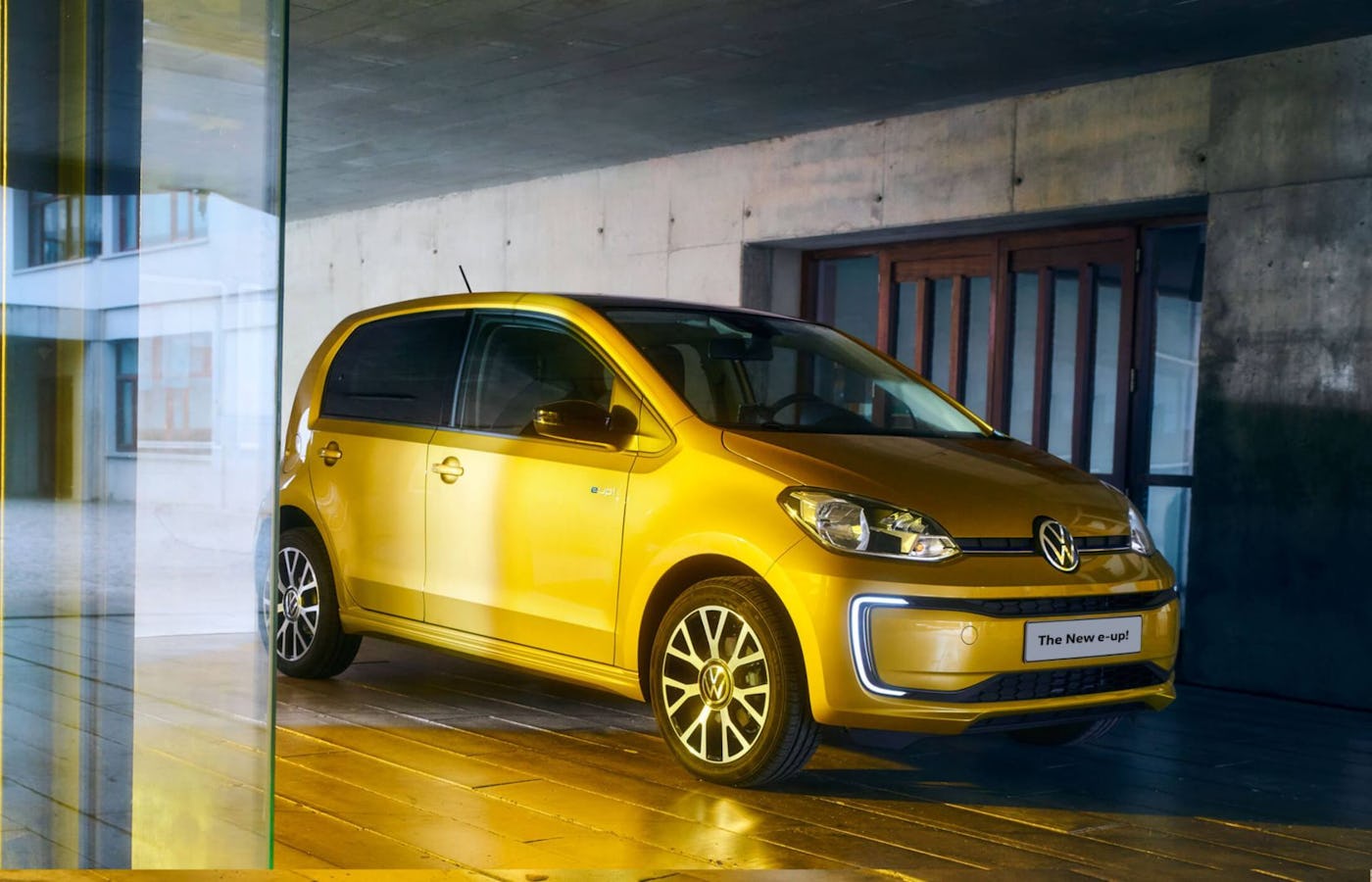 Favourite exterior features
Great suspension
Bumps and potholes are not a problem with the e-up!'s suspension system, which is much better than you would think. Say goodbye to bumpy rides and hello to smooth sailing journeys.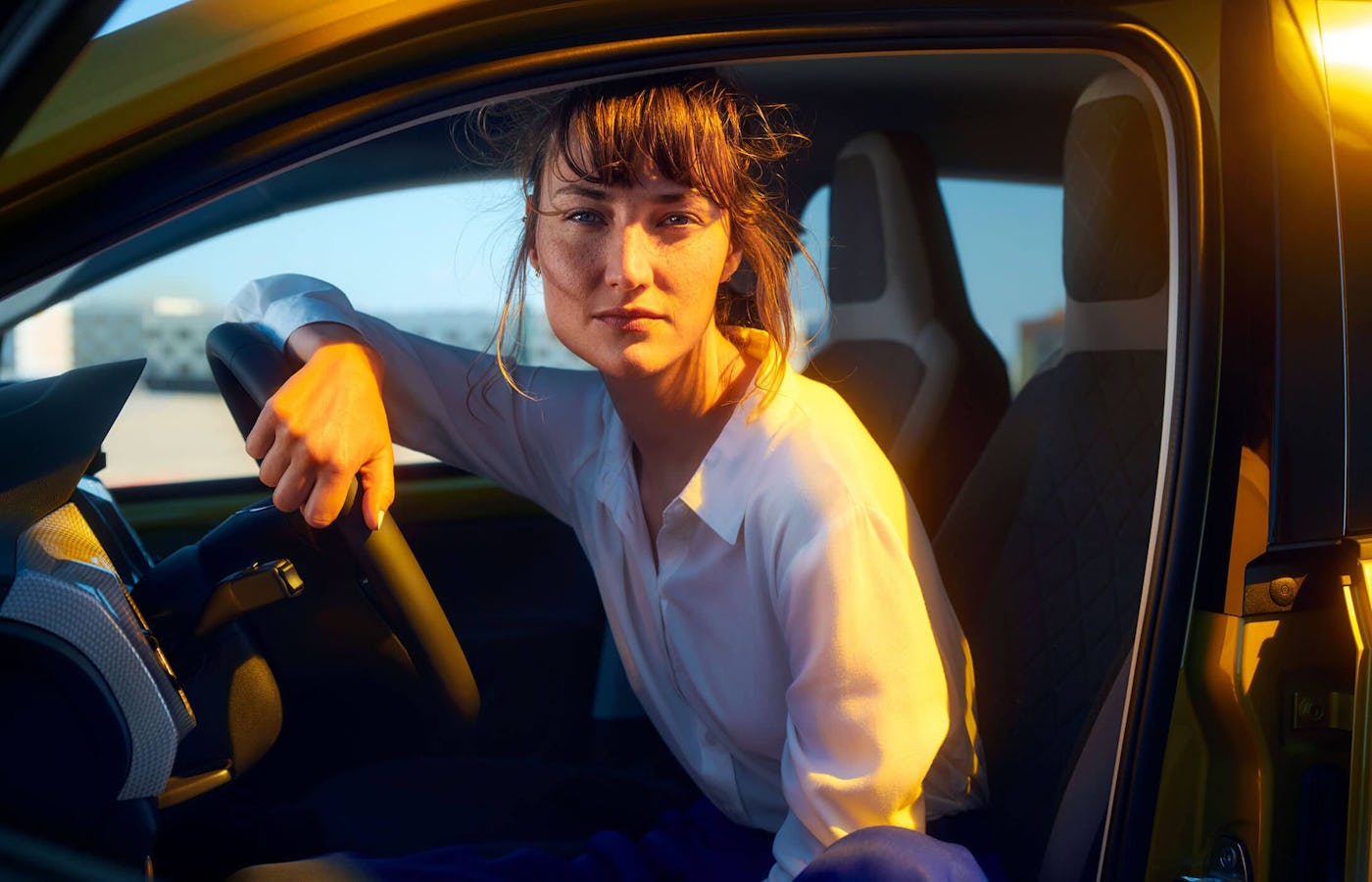 Favourite exterior features
Fun to drive
With accurate steering and very well-controlled movements, the e-up! will give you a fun and nippy drive around the city. Coupled with its compact size, parking is a breeze.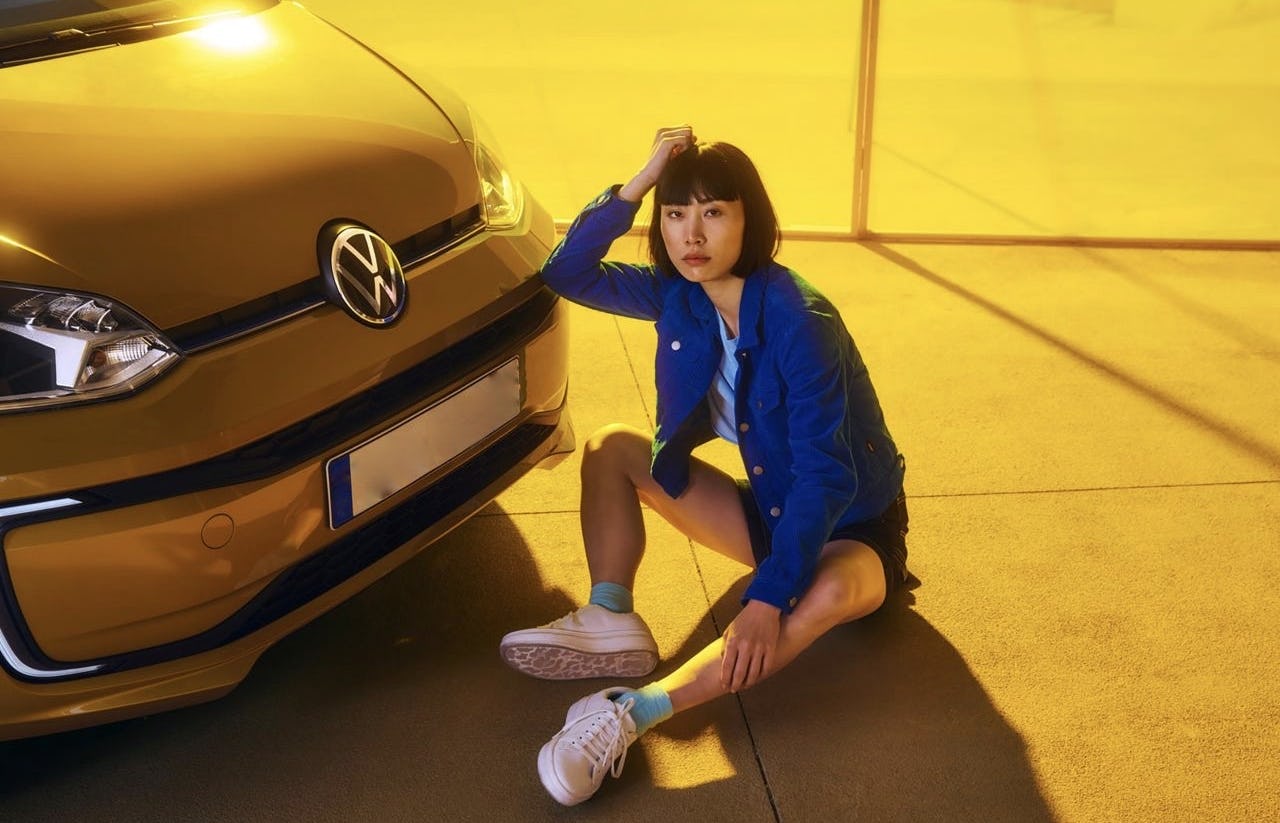 Hear it from Michael Taylor at FORBES!
Tiny Volkswagen E-Up Shocks Tesla To Claim Top EV Spot In Germany
"The biggest-selling electric vehicle (EV) in the fastest-growing EV market in Europe isn't a Tesla and it isn't Volkswagen's much-hyped ID.3 hatch, either. It's a Volkswagen Up. A what? A Volkswagen Up (or, in Volkswagen's handwriting, an Up!)." Will the UK be next and fall in love with this all-rounder city dweller?
Model Year

2021

Real World Range (mi)

125

Battery (kWh)

36.8

0-62 Mph (sec)

11.9
People also viewed
GT Line + R135 EV 50 Rapid Charge
190mi
Real World Range
|
2022 Model
•

No deposit

•

Insurance

•

Charging

•

Maintenance & Servicing

•

Breakdown cover

•

Road tax

•

24/7 support