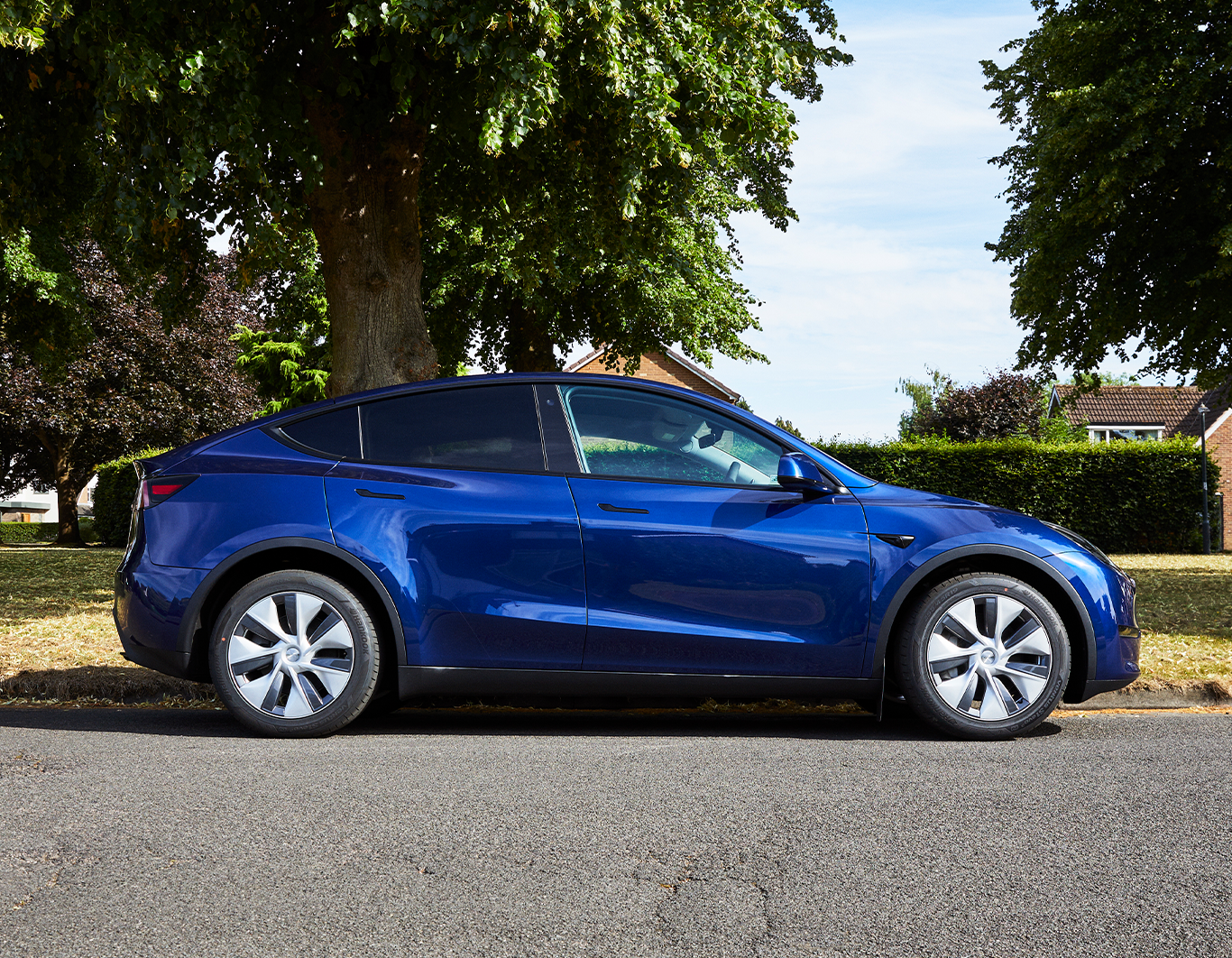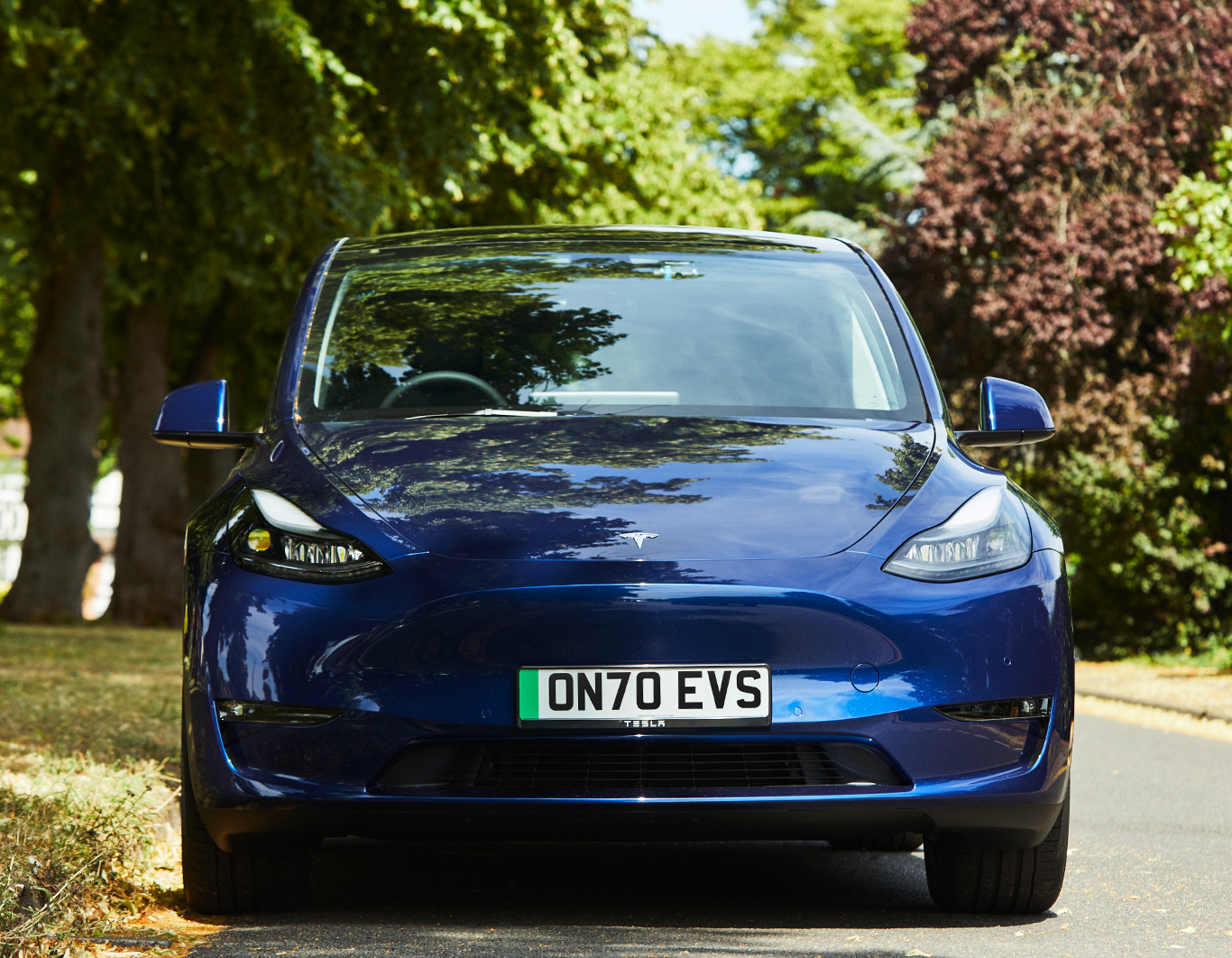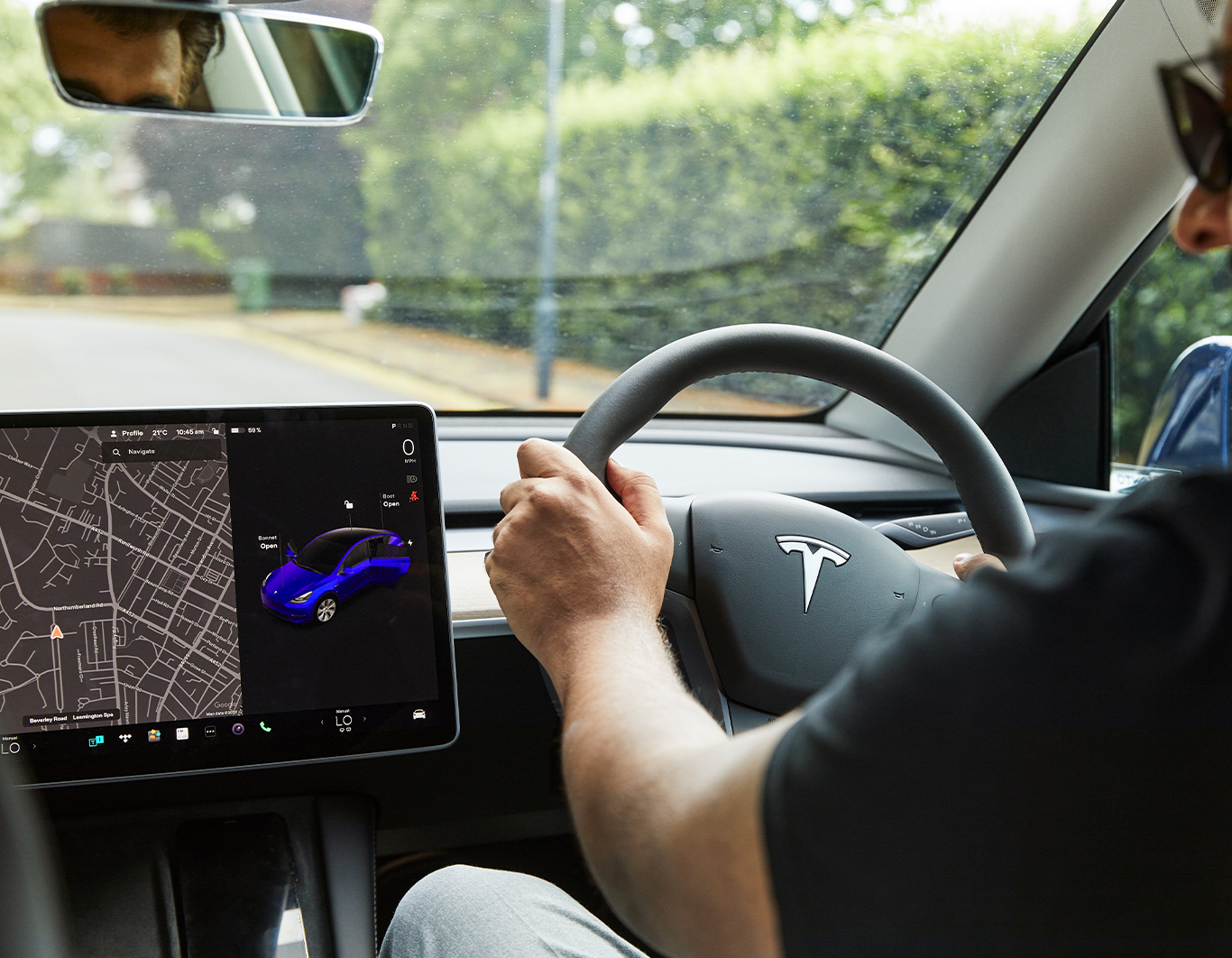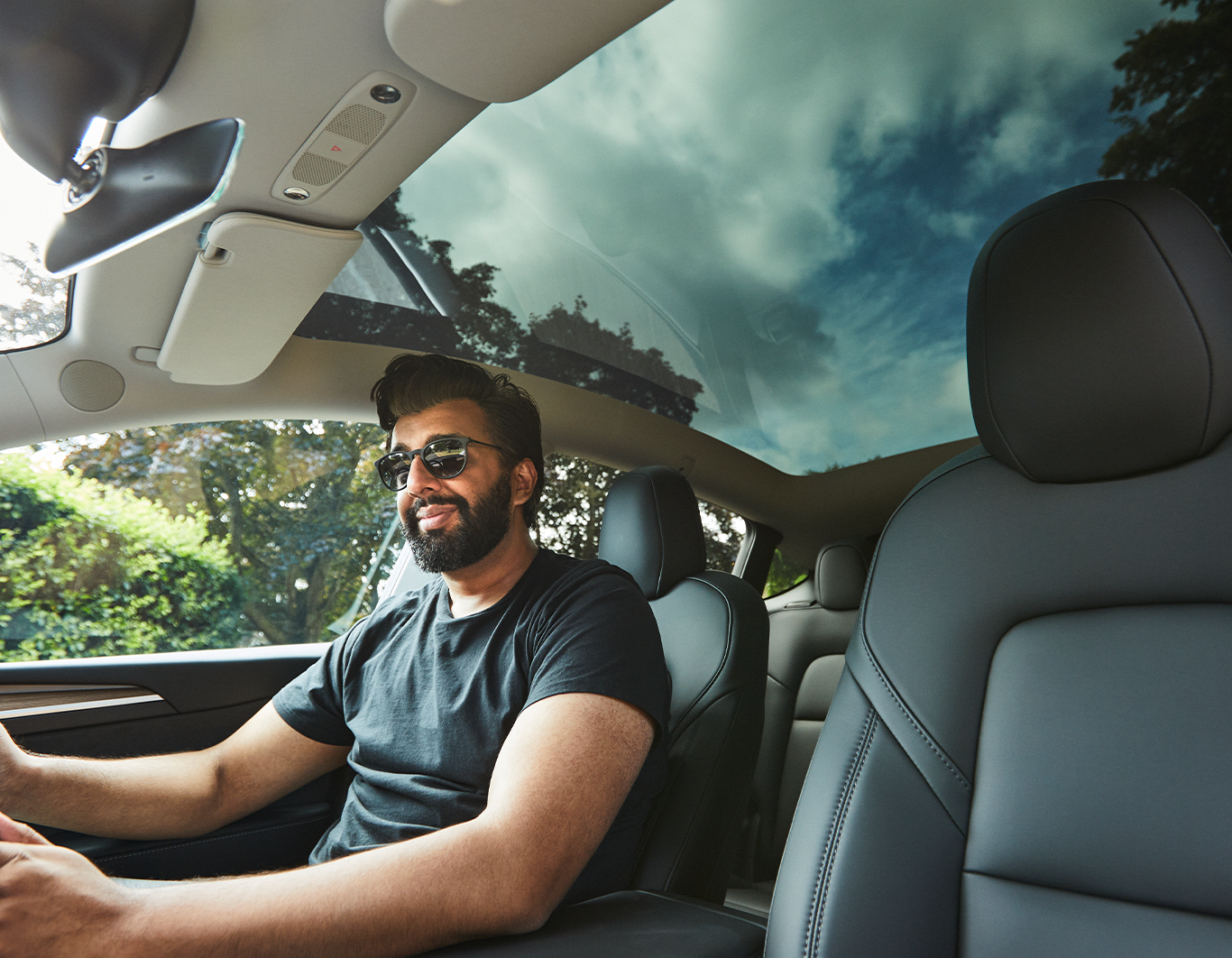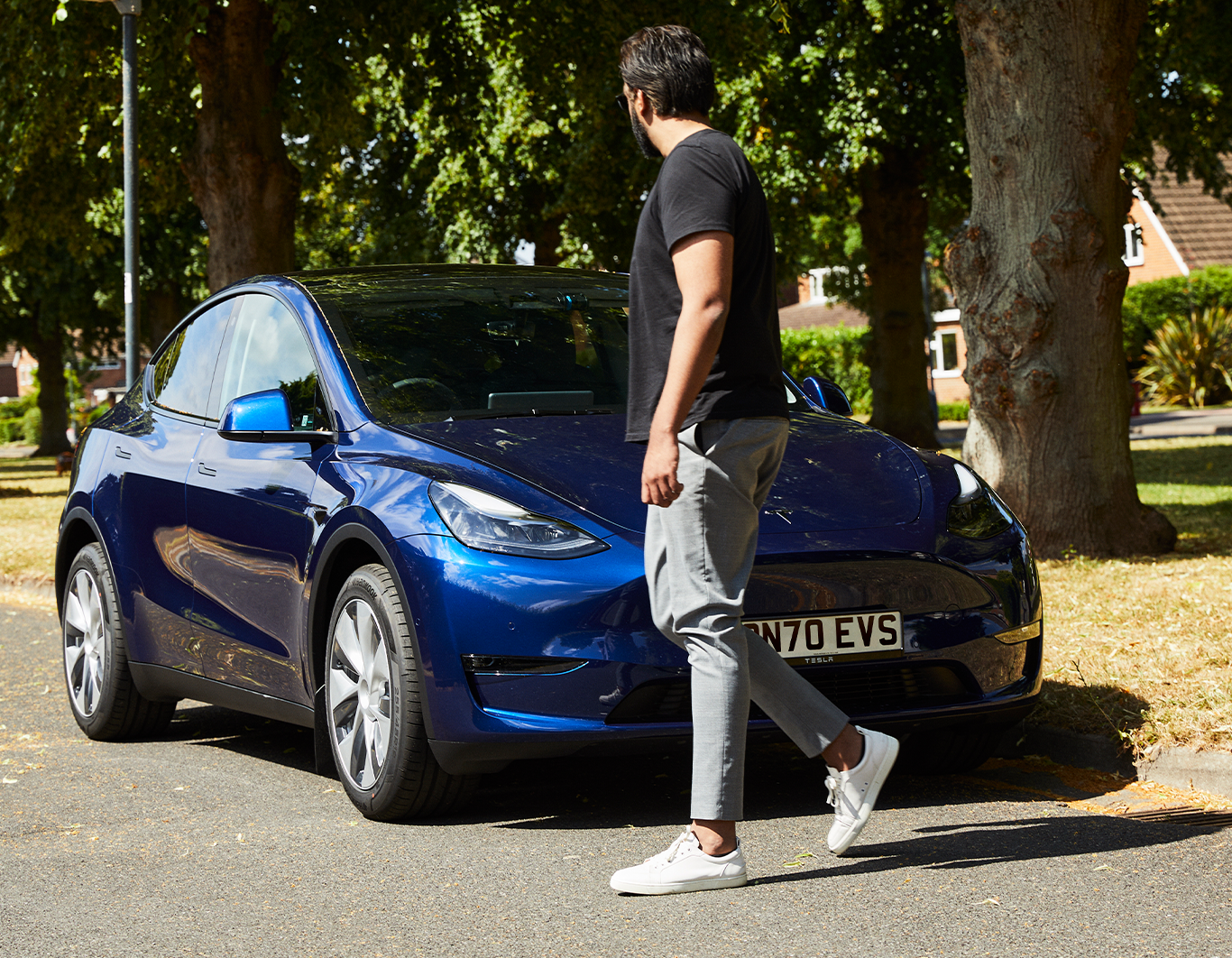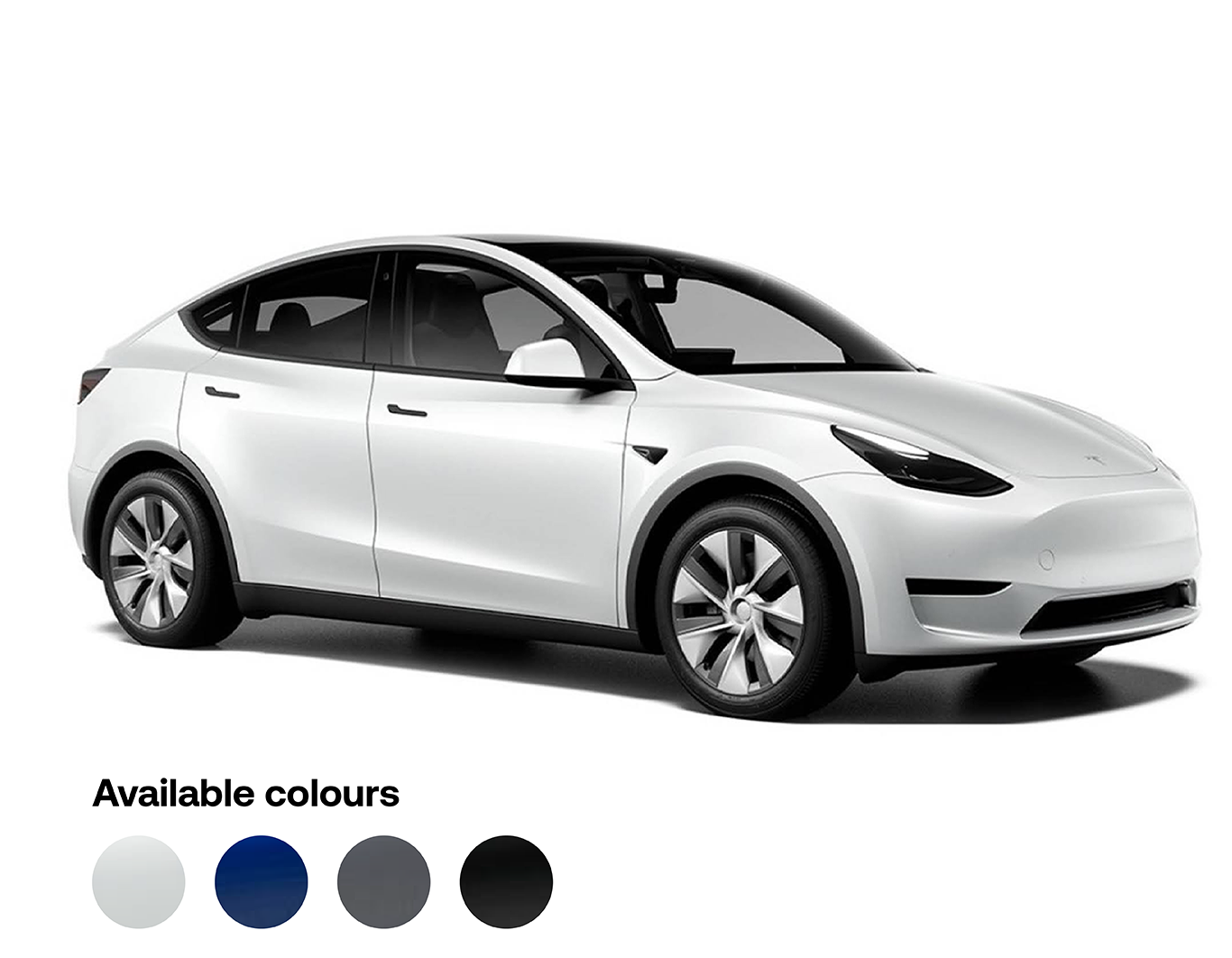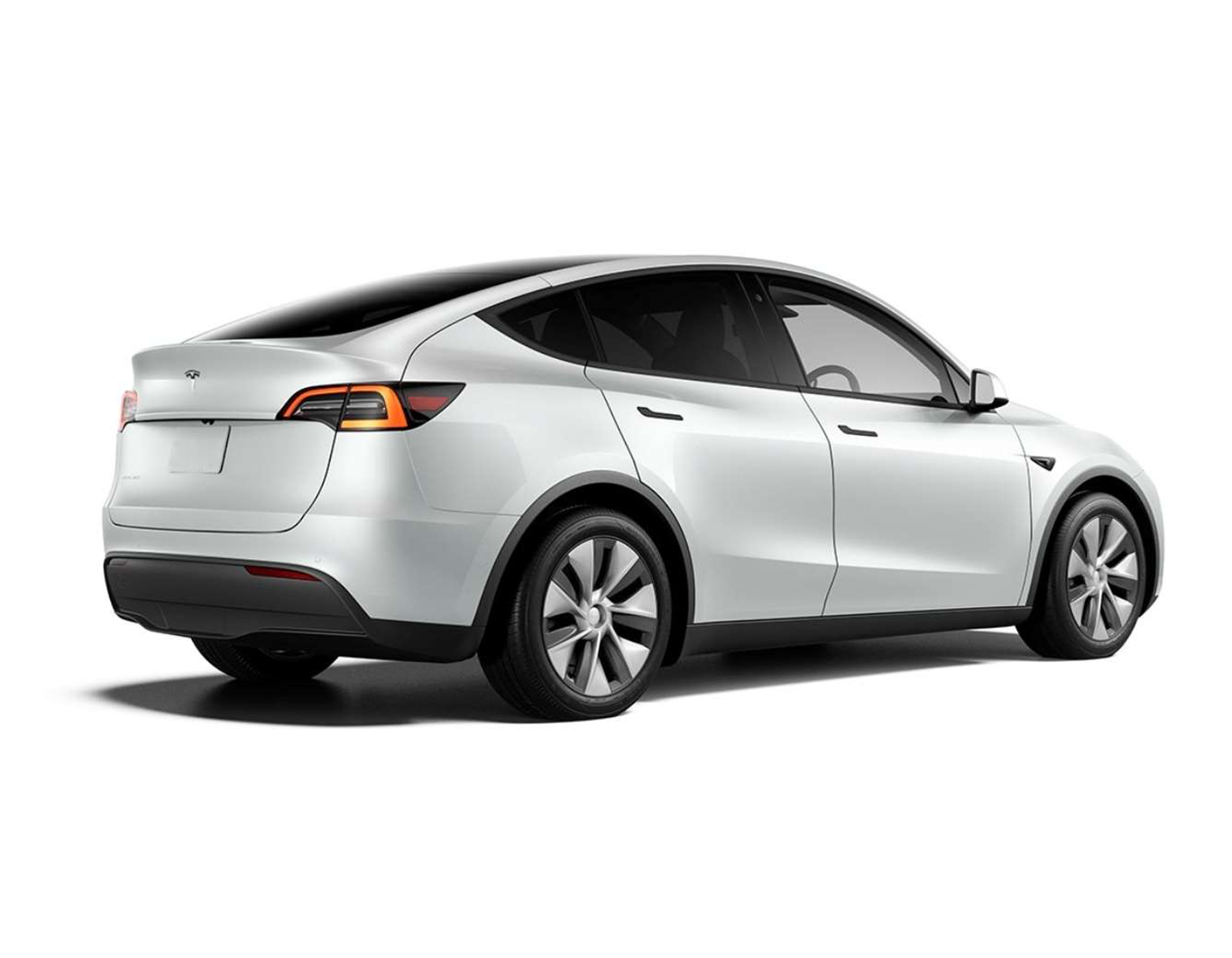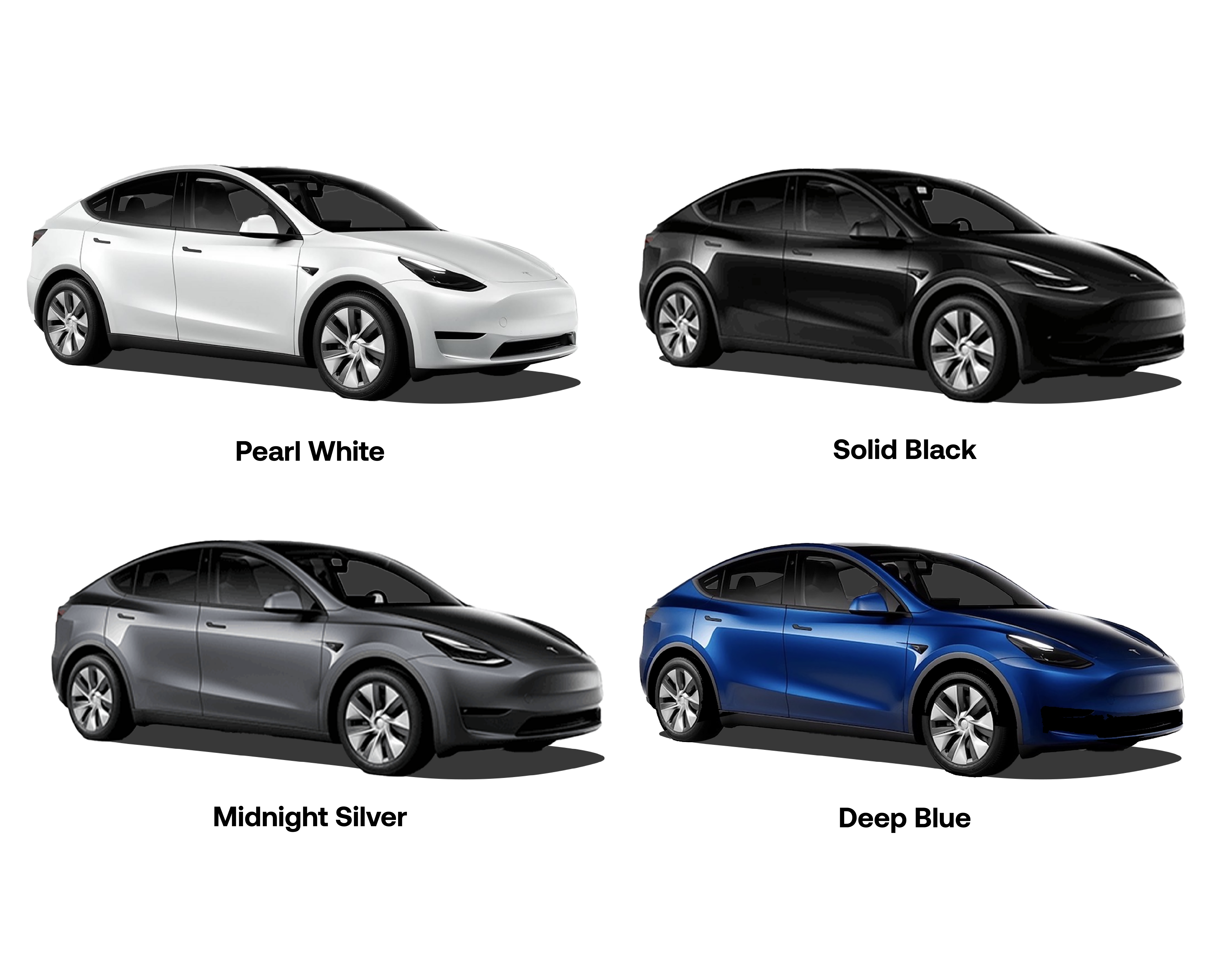 Tesla Model Y
Long Range
270mi
Real World Miles
|
2022 Model
•

Epic range

•

Autopilot

•

Spacious
The trailblazer for electric cars, this latest Tesla is filled with futuristic tech and exceptional range. The roomy interior and large boot space offer increased practicality compared to its sibling the Model 3.
This mid-size SUV gives you a great view of the road ahead while the dual electric motors provide All-Wheel Drive that deliver powerful performance alongside great stability, regardless of weather conditions. Plus you get free access to the Tesla Supercharger network.
The Model Y is everything you love about the Tesla brand packed into a sleek minimalist design.
Scroll using the left arrow to view all of our available colours.


*To book this car you must be over 30 years old.
• Zero deposit • Insurance +
Why buy any car?
| | | Leasing |
| --- | --- | --- |
| Monthly payment | £1,299 | £1,495 |
| Upfront deposit | £0 | £1,495 |
| Commitment duration | 1 month | 24 months |
| Miles per month | 750 | 833 |
| Insurance & breakdown | Included | £40 |
| Public charging | Included | £77 |
| Maintenance & servicing | Included | £42 |
| Fancy extras  | Metallic paint | Extra |
| Total monthly cost | £1,299 | £1,654 |
+Monthly payment includes insurance, breakdown cover, road tax, London Congestion Charge, London DART charges & public charging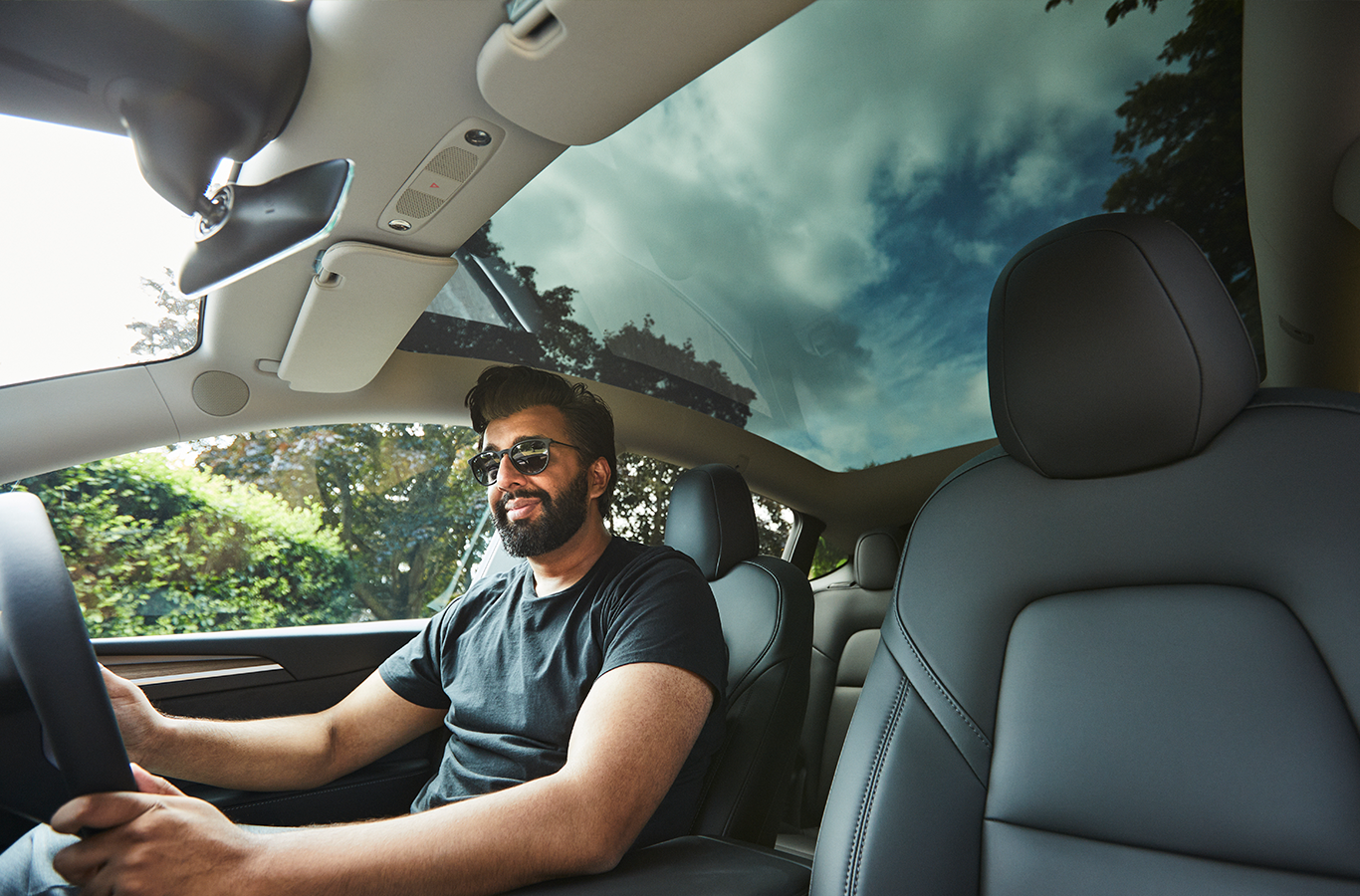 Favourite interior features
Truly Tesla
The interior of the Model Y is clean, uncluttered and undeniably Tesla. Thanks to the large panoramic sunroof the cabin feels bright and airy, and with the all-black interior and luxurious vegan leather seats - which are heated both front and rear - the Model Y is a pleasure to ride in on those long drives.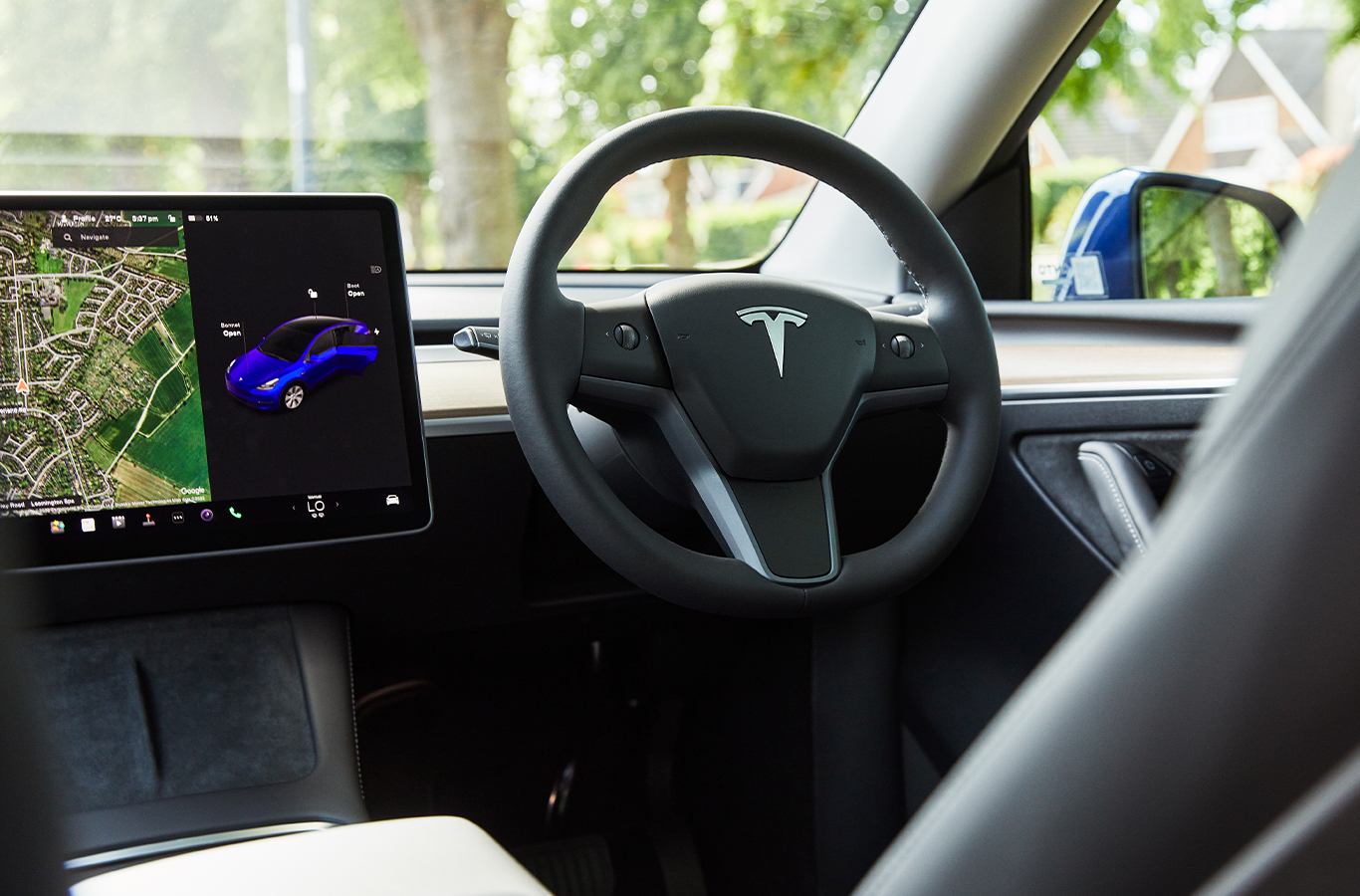 Favourite interior features
Tech packed
As you'd expect the Model Y is filled with the latest technology. With the large central 15" screen as the control panel for the car. Not only that, this Tesla has wireless phone charging, plays music and multimedia through bluetooth, and an immersive sound system with 14 speakers for that premium driving experience.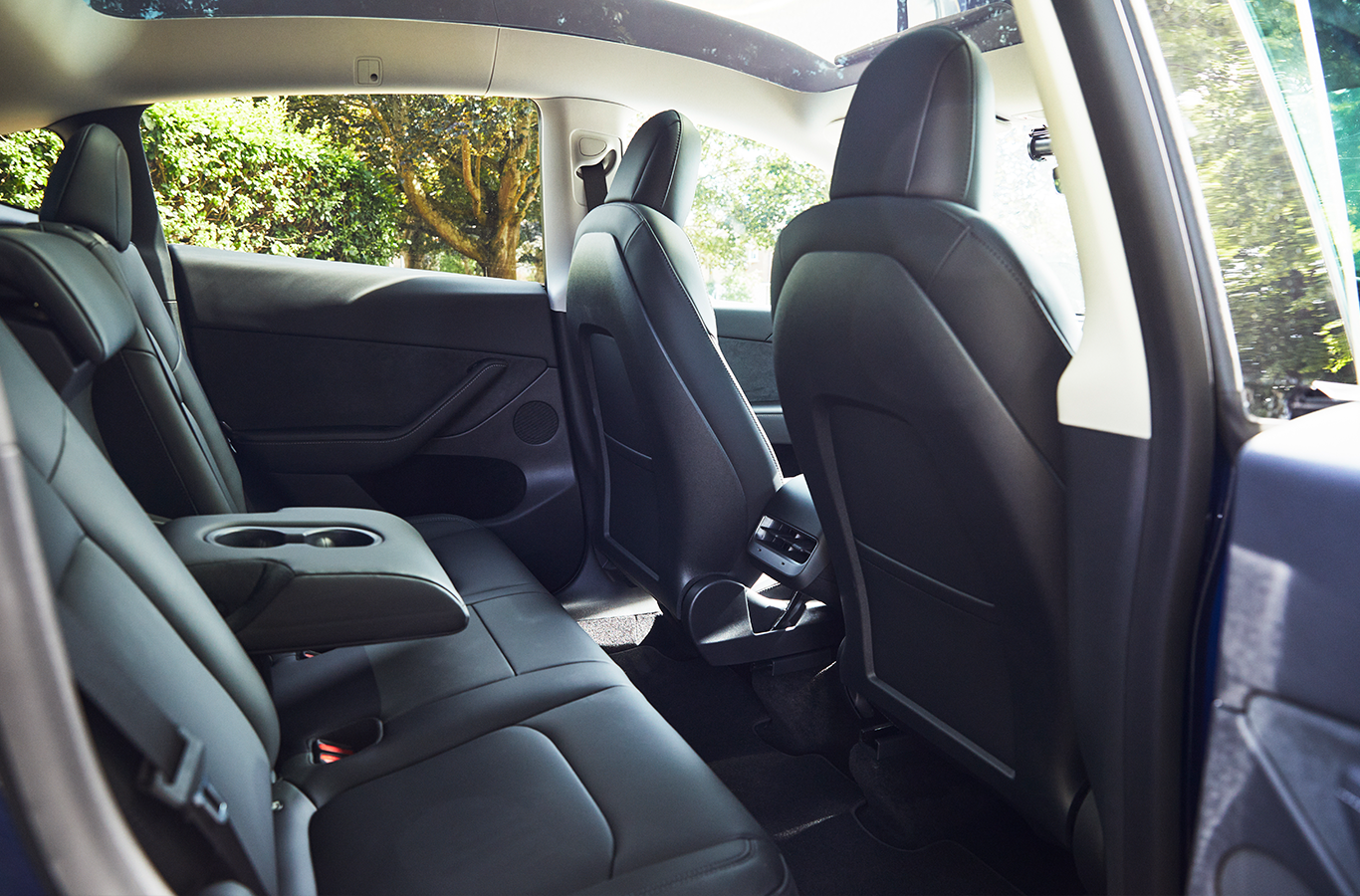 Favourite interior features
Seriously spacious
One of the standout features of the Model Y is the space! This latest SUV has plenty of room for 5 adults to sit comfortably, and a huge boot capacity of 854 litres giving more space for everyone's luggage. If that's not enough, then there's an extra 117 litres of "frunk space" in the front bonnet!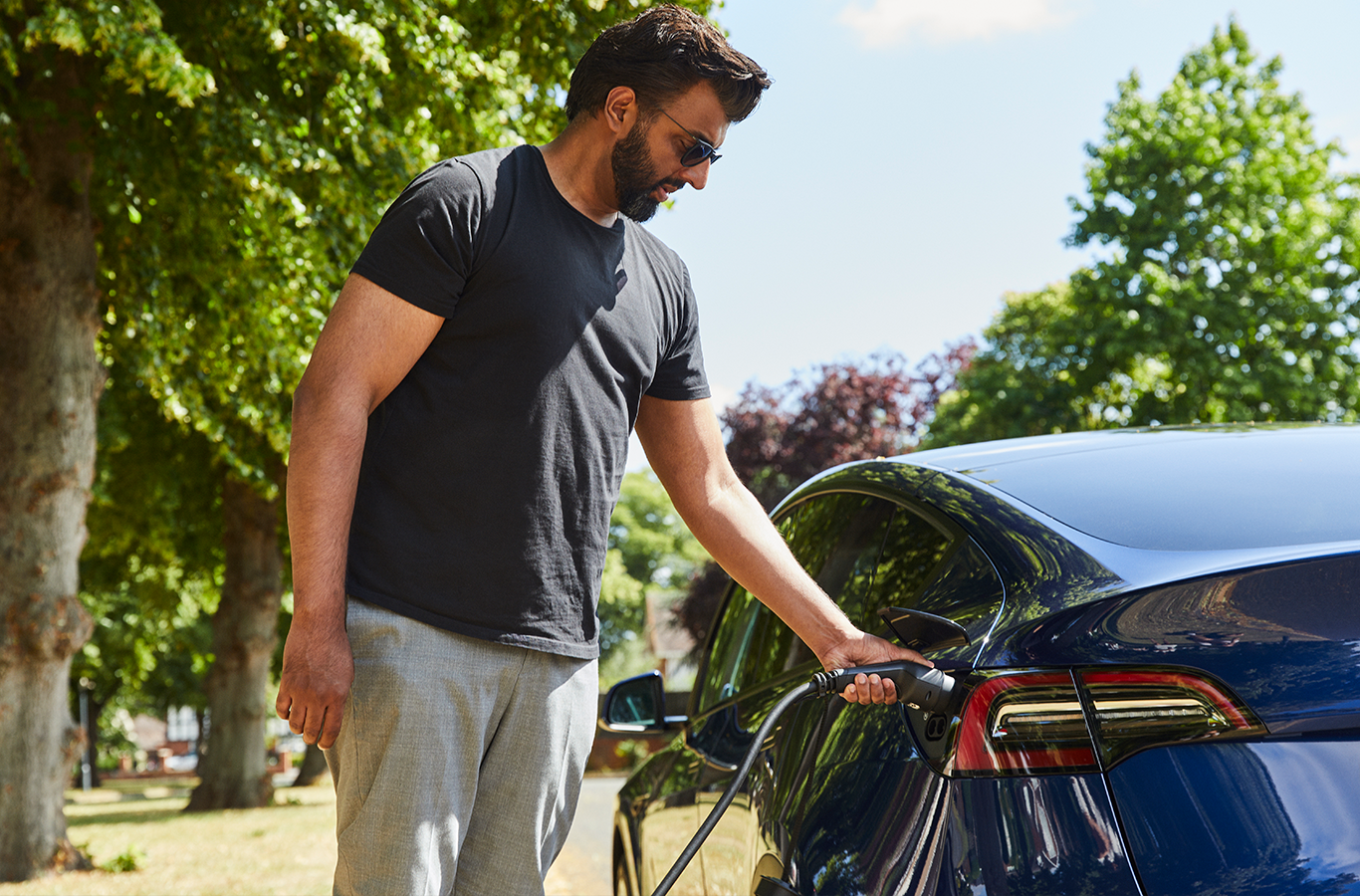 Favourite exterior features
Travel far
Tend to take longer journeys? Then the Model Y Long Range is the perfect EV for you! With a whopping real world range of 270 miles, you'll need to stop before it does. When you do, the Tesla Supercharger network is there to charge at up to 250kW and get you from 20%-80% in just 30 minutes.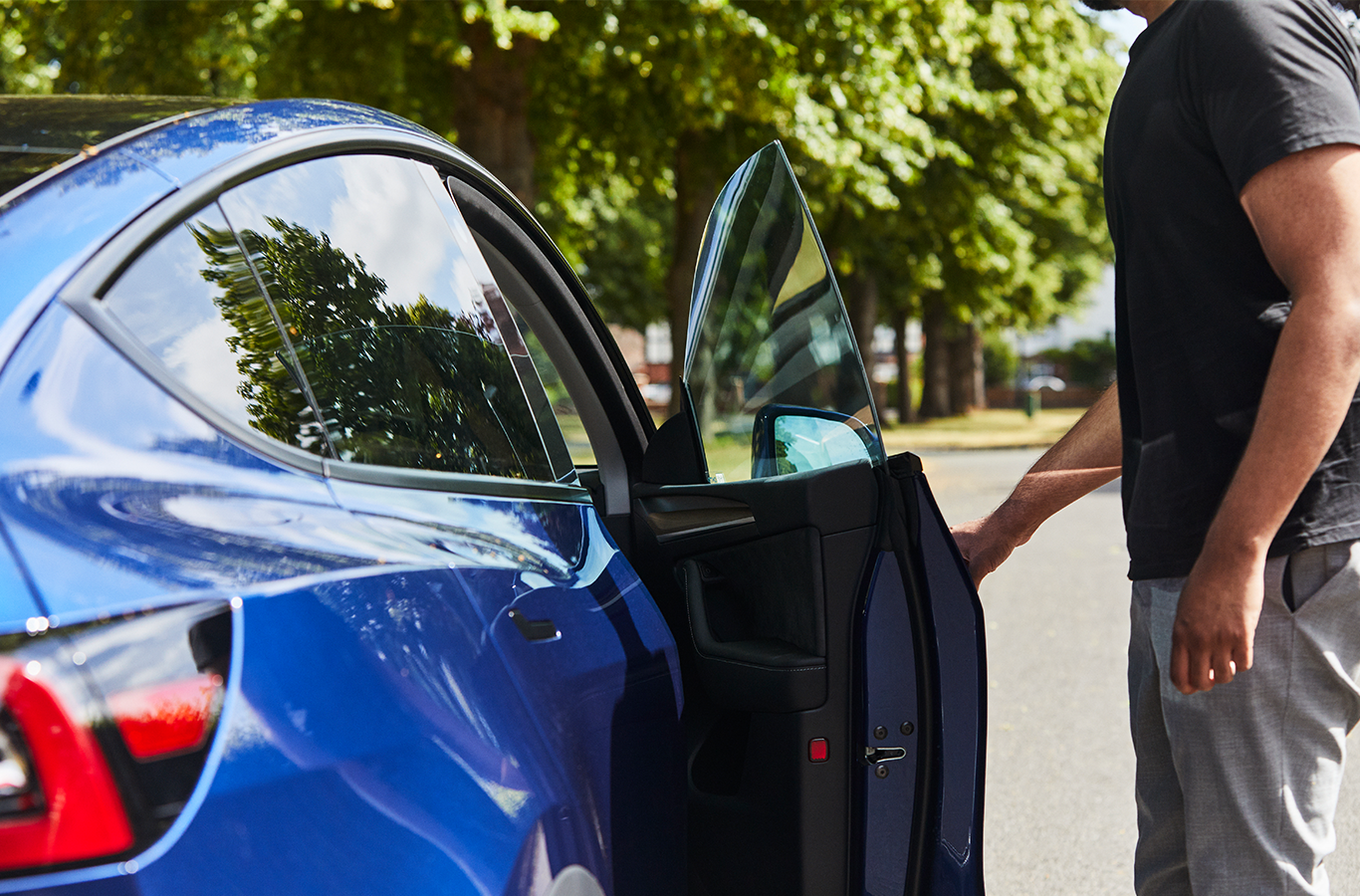 Favourite exterior features
Safety leader
Coming in with a 5-star Euro NCAP safety rating the Model Y is one of the safest places to be! Thanks to the intelligent Autopilot system and its plethora of onboard cameras, the Model Y provides driver assistance to make journeys less stressful and help prevent potential collisions.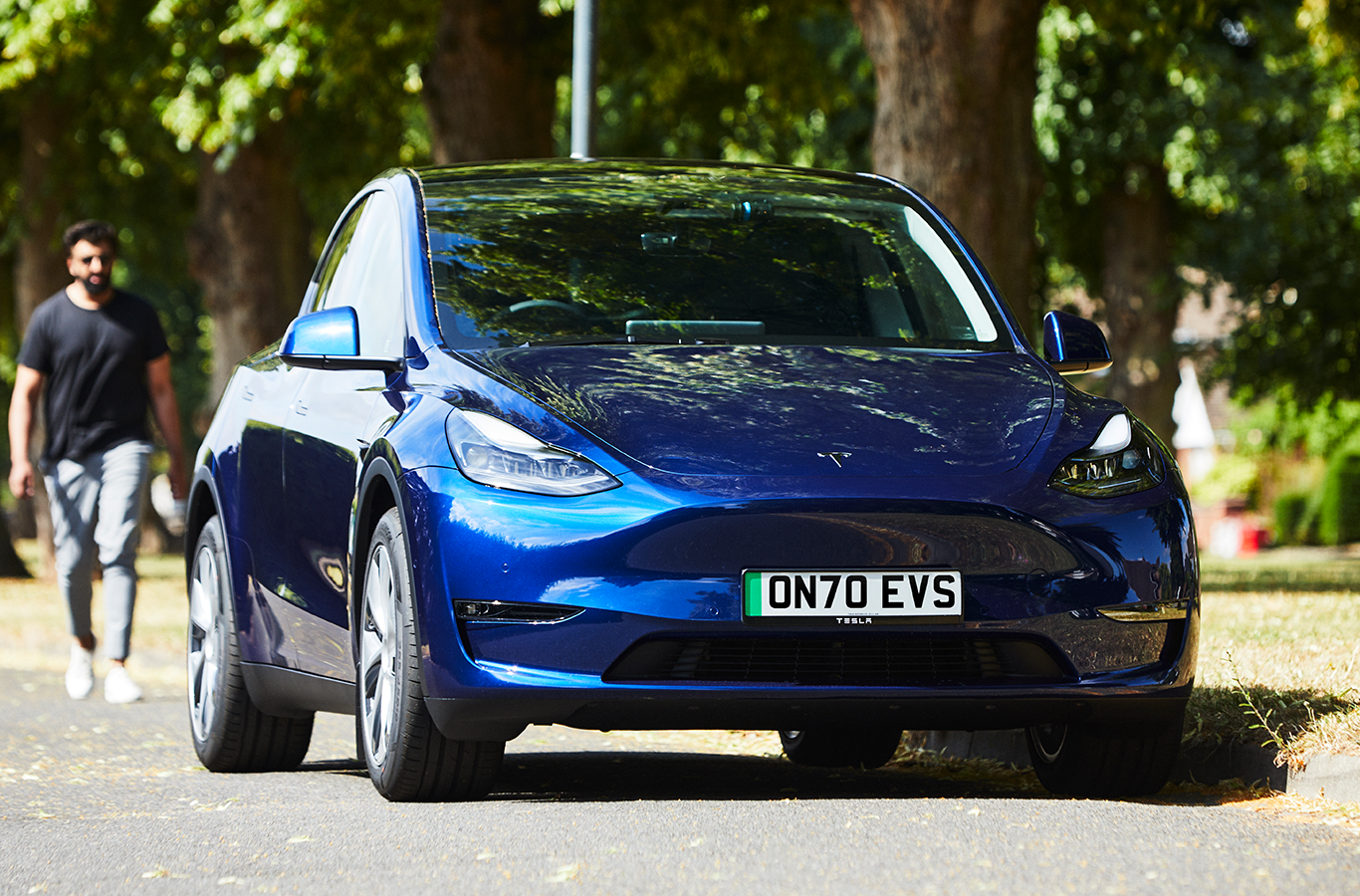 Favourite exterior features
Riding high
One of the bigger models in the range, it's still strikingly Tesla. This SUV model makes its presence known out on the road with its taller roofline and higher ride height compared to the Model 3, all whilst maintaining its distinctly modern design. Dual motors provide All-Wheel Drive for exceptional traction and handling in all weather conditions.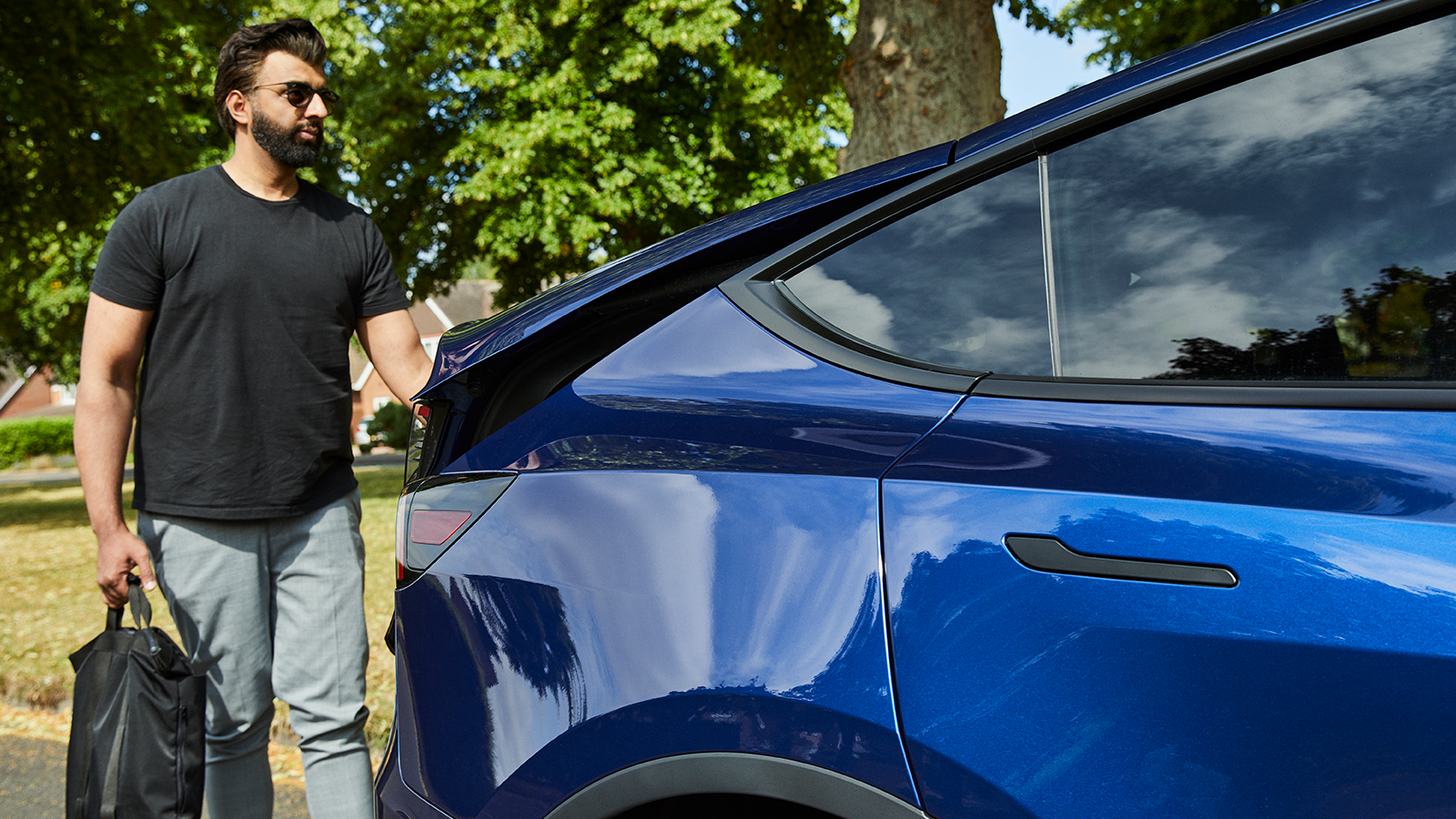 Hear it from Top Gear:
"This is the first Tesla we've driven where the standout impression isn't necessarily the acceleration, or the driver assistance tech, or the world-class touchscreen, or even the built-in games and memes. The Model Y is now the poster-car for 'if you delete the engine, the gearbox, the exhaust and all that fuel tank plumbing, then look how roomy you can make the cabin, look how much storage you can offer in the boot."
Model Year

2022

Real World Range (mi)

270

Battery (kWh)

82

0-62 Mph (sec)

5.0
People also viewed