Tesla Model 3
Performance
280
Real World Miles
|
2020 Model
•

Unbeatable range

•

Supercharger network

•

0–60 in 3.2secs
Your perfect top-end performance EV. Ground-breaking features and exceptional performance make Tesla truly in a league of their own and this one is the top of the pack.
Incredible power and breathtaking performance get enhanced by the latest tech and a luxury interior, making for an exhilarating driving experience.
Why buy any car?
Tesla Model 3

Performance

| | | Leasing |
| --- | --- | --- |
| Monthly payment | £999 | £1,444 |
| Upfront deposit | £0 | £3,100 |
| Commitment Duration | 1 month | 24 months |
| Miles per month | 1,000 | 1000 |
| Insurance & Breakdown | Included | £40 |
| Free Charging* | Included | £47 |
| Maintenance & Servicing | Included | £21 |
| Fancy extras  | Included | No metallic paint |
| Total monthly cost | £999 | £1681 |

*This is a comparison as of Feb, 2021 & Onto being a car subscription. No ownership is possible. For more information visit our

FAQs
Favourite interior features

Full heated seats

Whatever the weather looks like out of the windscreen make sure you stay toasty and relaxed with individual heated seats front and back, we think it adds just a touch more luxury to any length journey.

Favourite interior features

Frunk

Let's frankly talk 'frunk'. With a spacious interior for passengers, plus plenty of boot space and added 'frunk' - a front trunk for those not in the know, you'll be spoiled for space and storage.

Favourite interior features

We won't give it all away

It's not a Tesla without some hidden Easter eggs - play driving games, watch Netflix while you charge, and see if you can discover what else Mr Musk has hidden in the car.
Favourite exterior features

A statement piece

Turn heads with the highest performance version of 'that Tesla look'. This is one of the highest standard models on the market today, bringing both the latest tech and the highest specs. The Tesla Model 3 Performance will not allow itself to be outranked.

Favourite exterior features

Enhanced performance

0–60 in 3.2sec thanks to the two electric motors and four-wheel drive. You won't just be leaving petrol and diesel cars eating your dust, but every other EV as well. Stiff suspension and 20-inch alloy wheels mean you can zoom even around corners.

Favourite exterior features

Impressive range

With this Tesla boasting ranges of up to 329 WLTP miles, range mirrors its speed capabilities. Real-world tests show an average of 280 miles, which is more than enough to enjoy this world-class car.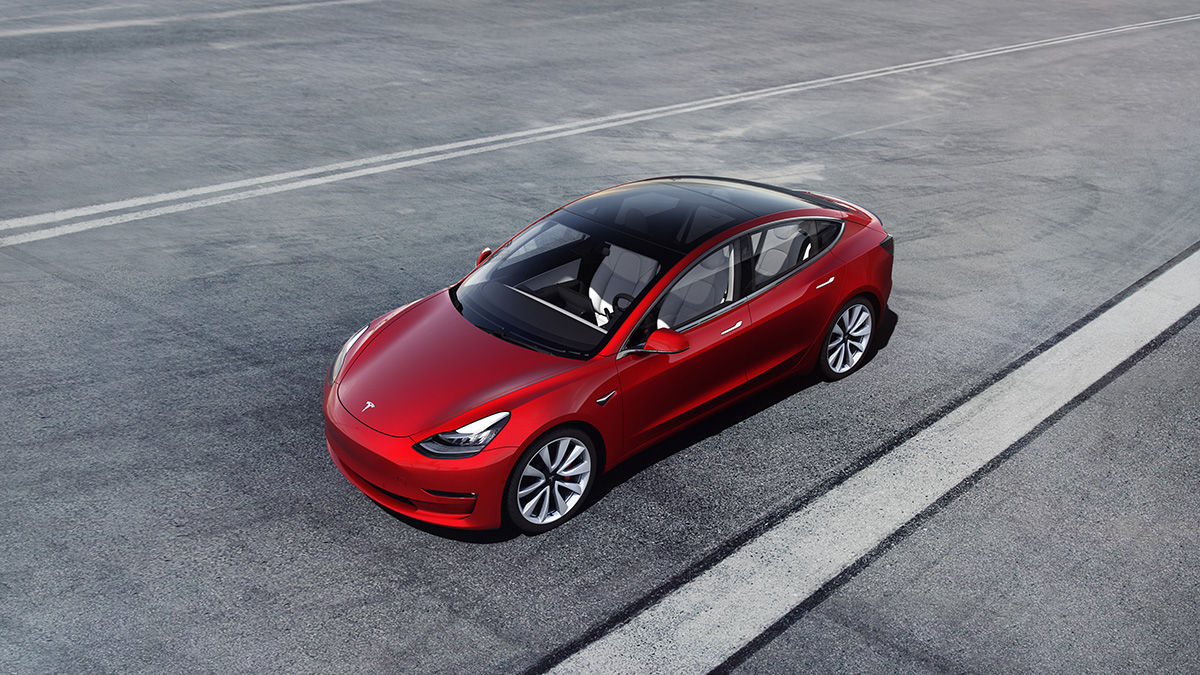 Here's what Tesla Model 3 Performance customers have to say:

The best car I have ever driven!

"The best car I have ever driven! Looks great, drives great, is great." Sacha, from Uckfield
Model Year

2020

Real World Range (mi)

283

Battery (kWh)

82

0-62 Mph (sec)

3.2
People also viewed
Long Range
285 mi
Real World Range
|
2020 Model
•

No deposit

•

Insurance

•

Charging

•

Maintenance & Servicing

•

Breakdown cover

•

Road tax

•

24/7 support