Renault Zoe ZE50
GT Line R135 Rapid Charge
190
Real World Miles
|
2020 Model
•

Practical

•

Great value

•

Blindspot detection
Your perfect daily use car, upgraded. The smooth ride and impressive range of the Iconic with supercharged extras. This top-level trim has added safety features and a more powerful motor keep those everyday trips exciting.
Like the Iconic, the GT Line R135 design embodies practicality with a few added punches, while not compromising on value.
Why buy any car?
Renault Zoe ZE50

GT Line R135 Rapid Charge

| | | Leasing |
| --- | --- | --- |
| Monthly payment | £399 | £397 |
| Upfront deposit | £0 | £1,191 |
| Commitment Duration | 1 month | 24 months |
| Miles per month | 1,000 | 1,000 |
| Insurance & Breakdown | Included | £40 |
| Free Charging* | Included | £47 |
| Maintenance & Servicing | Included | £15 |
| Fancy extras  | Included | No metallic paint |
| Total monthly cost | £399 | £548 |

*This is a comparison as of May, 2021 & Onto being a car subscription. No ownership is possible. For more information visit our

FAQs
Favourite interior features

Watching your back

Parking has never been so easy with the addition of the reverse camera, this added with the parking sensors means peace of mind when putting the car in reverse. Giving you every tool you need for safe parking.

Favourite interior features

Upgraded tech

The GT Line R135's touch screen is upgraded to a 9.3-inch portrait-orientated unit with a row of shortcut icons running along the bottom, making sorting through the menus, picking music, and navigating a dream.

Favourite interior features

No more blindspots

Using a set of sensors mounted on the side mirrors, cars in your blind spot are now detectable with an audible alert, meaning there will be no more need for guesswork when trying to change lanes.
Favourite exterior features

Electronic stability control

The GT Line comes with electronic stability control as standard, meaning there's an extra layer of security to maintain control no matter the driving condition.

Favourite exterior features

Powered up

The GT Line R135 is the best choice for balancing value and power with its 100 kW (134 hp) motor. Perfect for regular trips onto the motorway, or hillier terrain.

Favourite exterior features

Soundproofing

Close the doors and block out the outside world, with improved soundproofing throughout the vehicle you'll be in for a quiet and relaxing drive - disrupting your zen with music is down to you.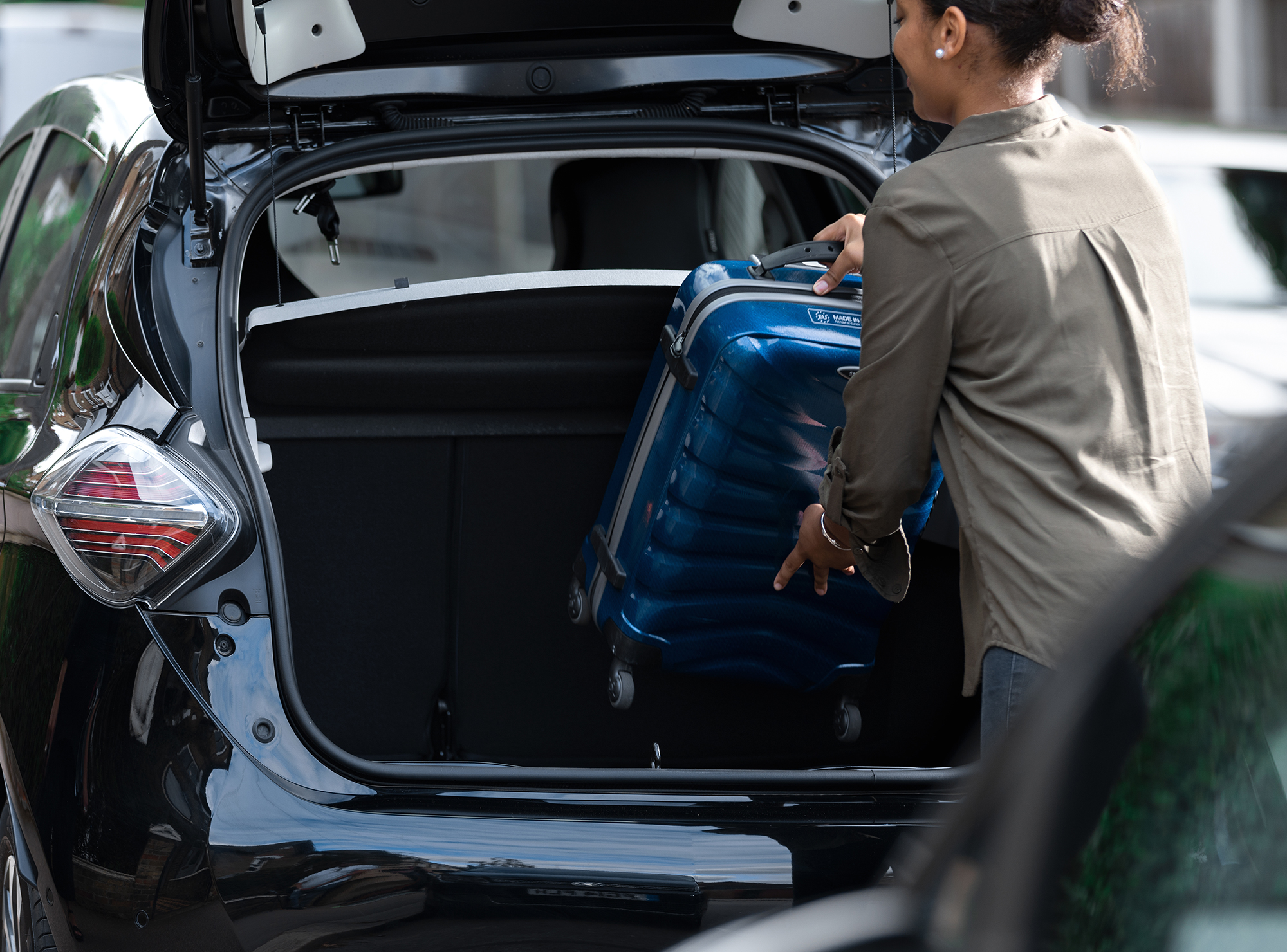 Here's what ZOE50 GT Line customers have to say:

Zippy in the city, smooth on motorways

"The Zoe GT line is a very special car. Zippy in the city, smooth on motorways, it comes equipped with the latest technology and is incredibly spacious (with a generously sized boot). It feels 'premium' in every respect - and you'll comfortably achieve well over 200 miles on a single charge in the summer with the new 50 kW battery. This car is a joy and I heartily recommend it." Dave, from Manchester
Model Year

2020

Real World Range (mi)

190

Battery (kWh)

54.7

0-62 Mph (sec)

9.5
People also viewed
Iconic R135 Rapid Charge
190 mi
Real World Range
|
2020 Model
•

No deposit

•

Insurance

•

Charging

•

Maintenance & Servicing

•

Breakdown cover

•

Road tax

•

24/7 support