Renault Zoe ZE40
Dynamique Nav R110
145
Real World Miles
|
2018/2019 Model
•

Great features

•

Compact

•

Great value for money
Your perfect economical runaround. The Renault ZOE somehow manages to be compact on the outside, but incredibly spacious on the inside. Ideal for fitting into the city's tiniest nooks and crannies. 
With additional features like its infotainment system, there's enough to keep everyone entertained.
Favourite interior features

Stylish look

A lower price point doesn't mean compromising on the look - the Renault ZOE sports a high-quality interior made with great materials that are used throughout meaning comfort levels are at an all-time high.

Favourite interior features

All rounder

The small motor makes this Ev more accessible but it still packs plenty of power for daily drives. This car will suit most people's needs.

Favourite interior features

Spacious

It may not look it from the outside with its compact size but the 5 doors Zoe makes it practical to get into the back seats and load luggage into the spacious boot making it both practical and functional for grocery shopping or the school run.
Favourite exterior features

Compact

We think the ZOE is the perfect city car, being able to fit into tight spaces or nip in and out of traffic. The perfect choice for the school run or a commute to work.

Favourite exterior features

EV tyres

Specifically designed for the ZOE, these tyres are able to maximise its range due to ultra-low rolling resistance technology. Paired with the regenerative braking, you get incredible value for money with up to 186 miles WLTP on a single charge.

Favourite exterior features

Safety features

At low speeds, the car emits a whirring sound to alert surrounding pedestrians of your presence. Just one of the added features that make the car not only a safe drive for you but also the people around you.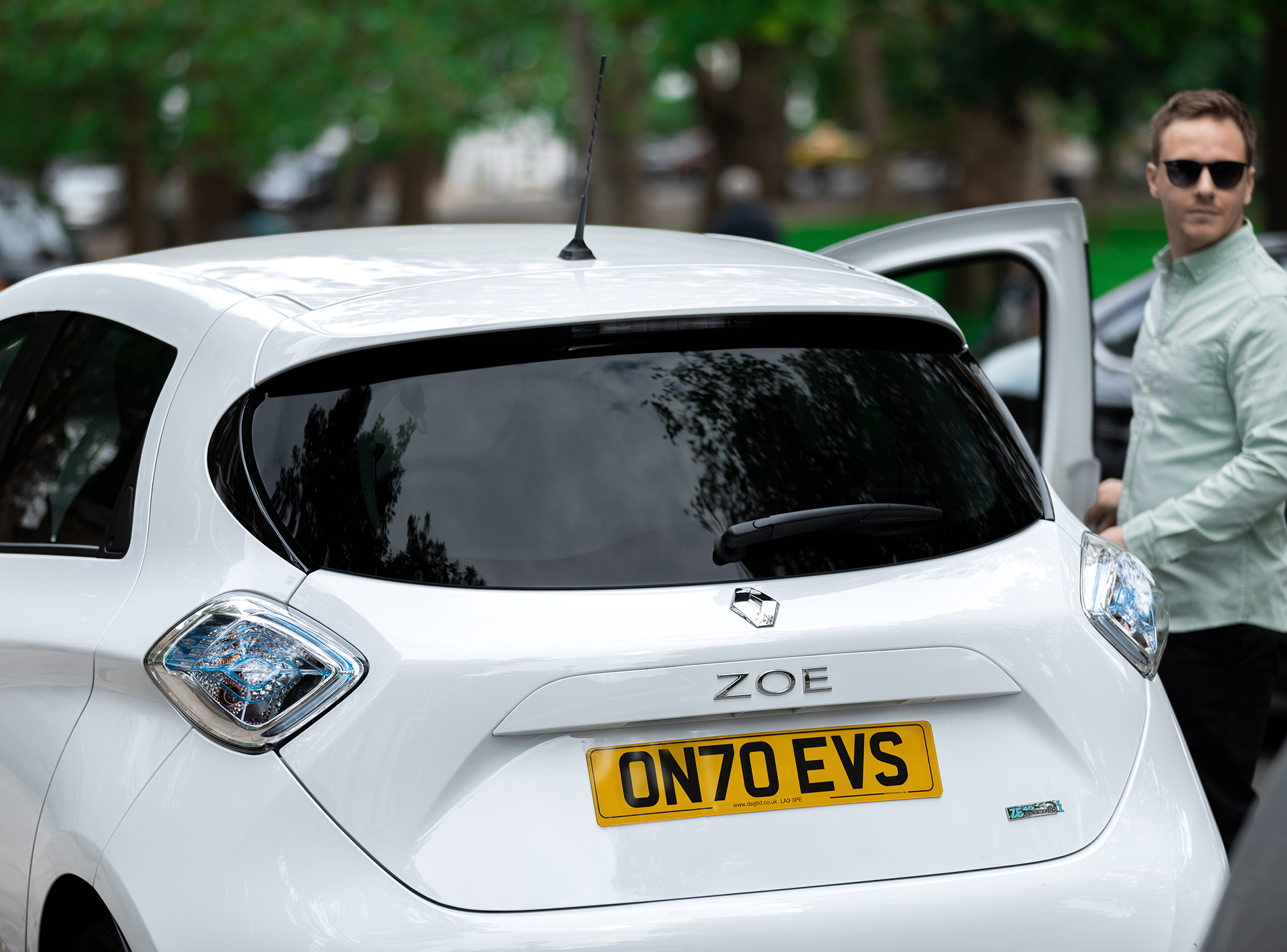 Here's what Renault ZOE ZE40 customers have to say:

I couldn't have asked for a more reliable car for our first step into the EV world

"I couldn't have asked for a more reliable car for our first step into the EV world. Our ZE40 has become a loyal member of the family. The boot space is incredible, we always have space whether it's a family weekend away or a big weekly shop. The controls are so simple to use and are always pretty reliable with the range. It really is a gem of a car!" Dannan, from London
Model Year

18/19

Real World Range (mi)

155

Battery (kWh)

42.2

0-62 Mph (sec)

14.4
People also viewed
Iconic R135 Rapid Charge
190 mi
Real World Range
|
2020 Model
•

No deposit

•

Insurance

•

Charging

•

Maintenance & Servicing

•

Breakdown cover

•

Road tax

•

24/7 support