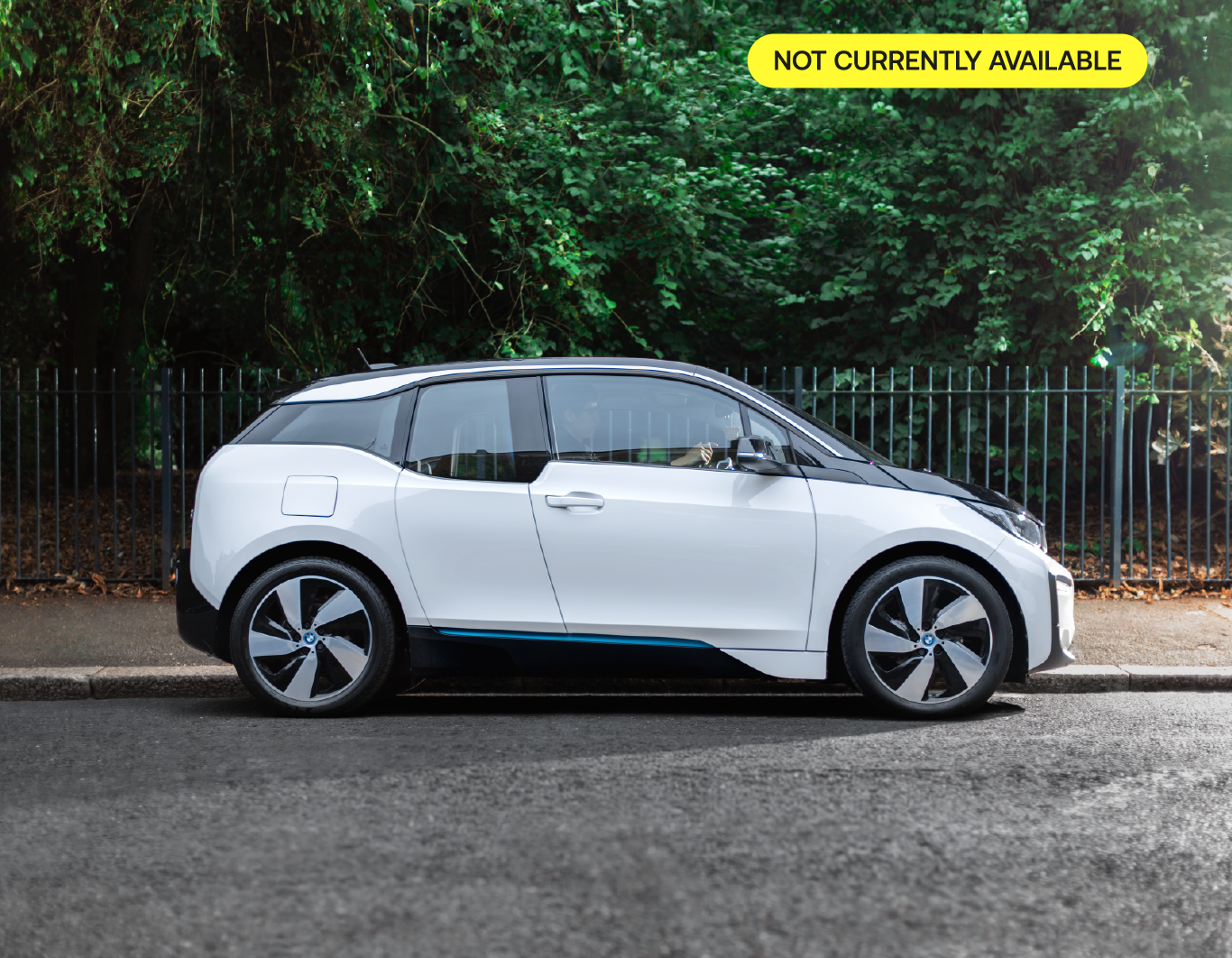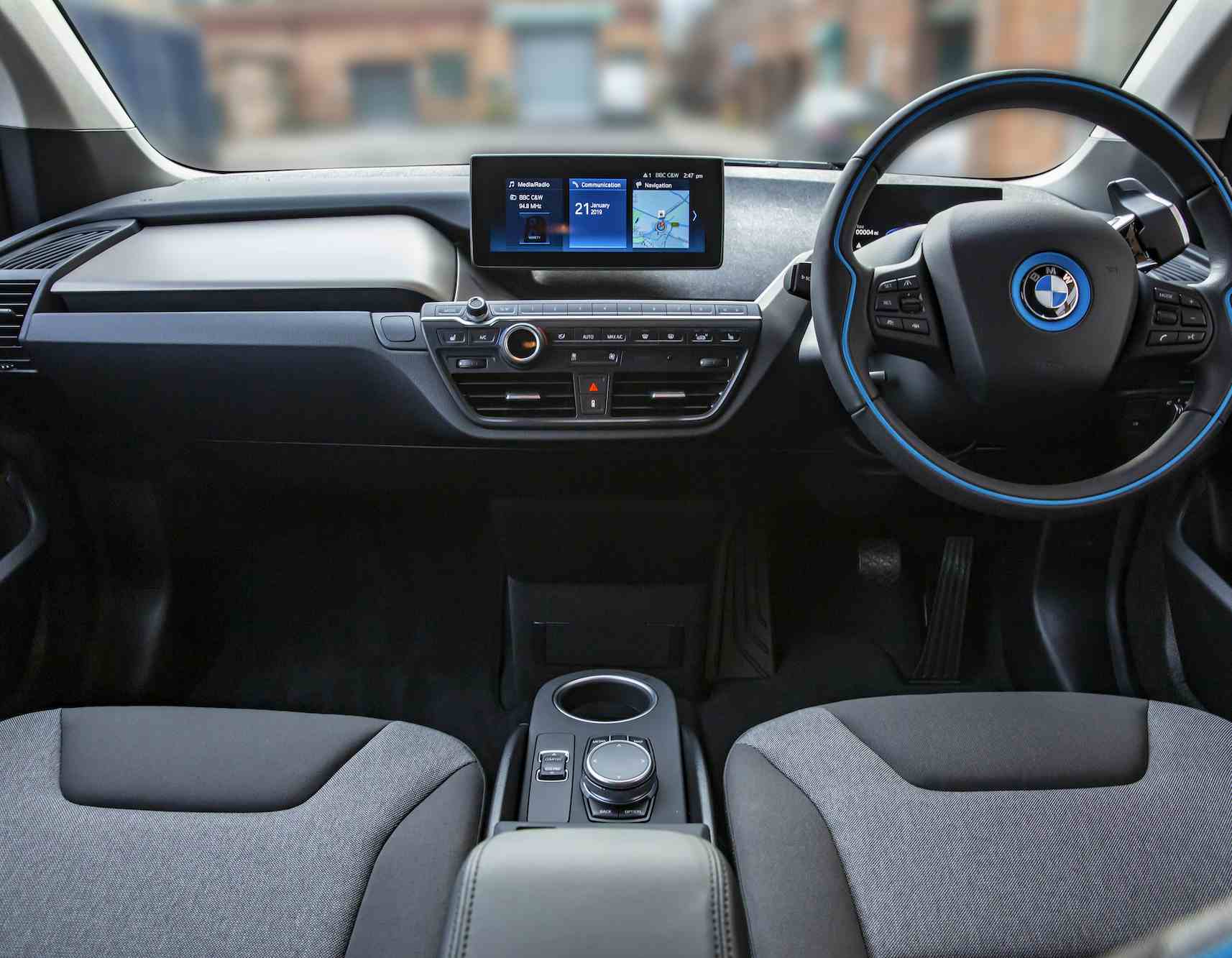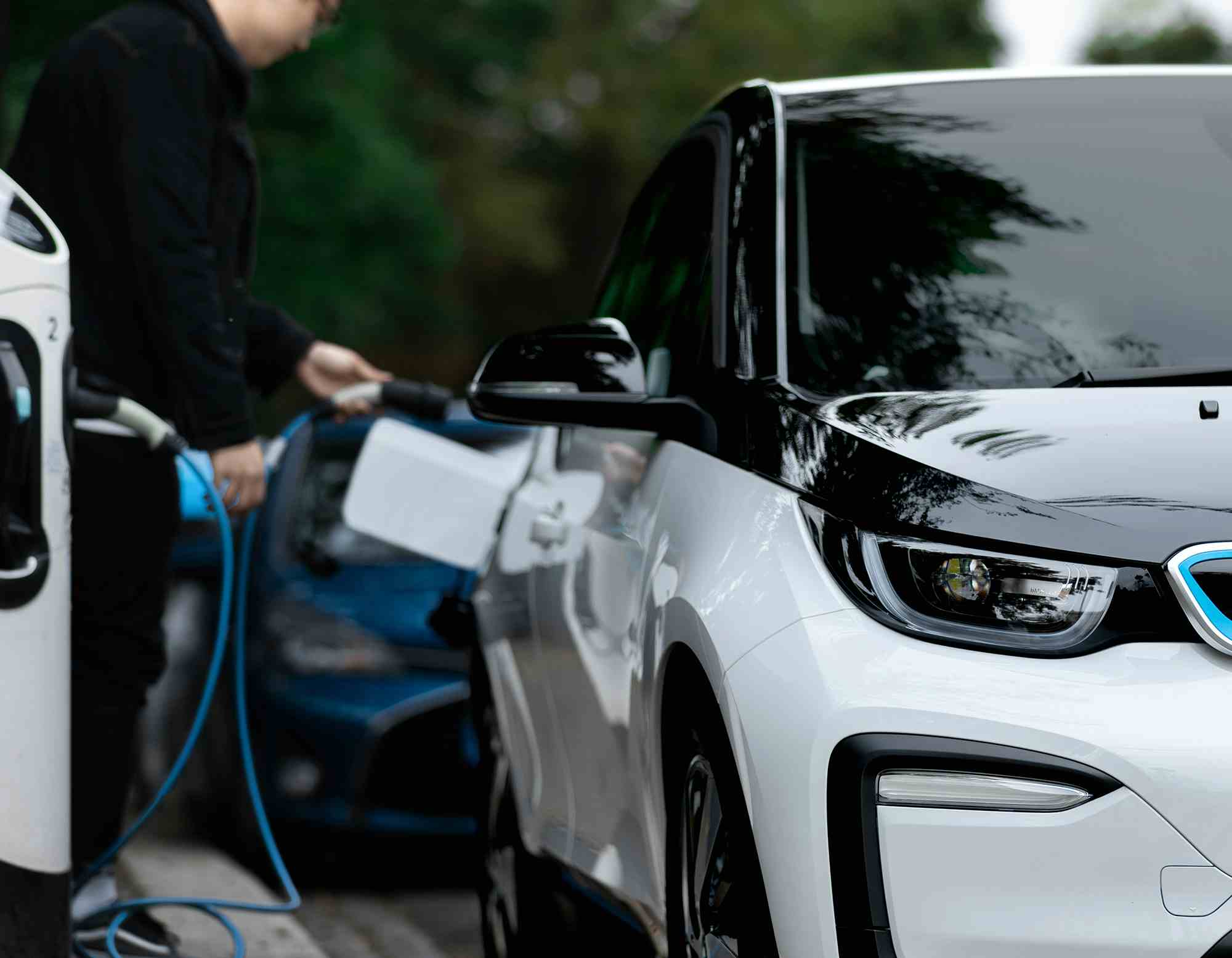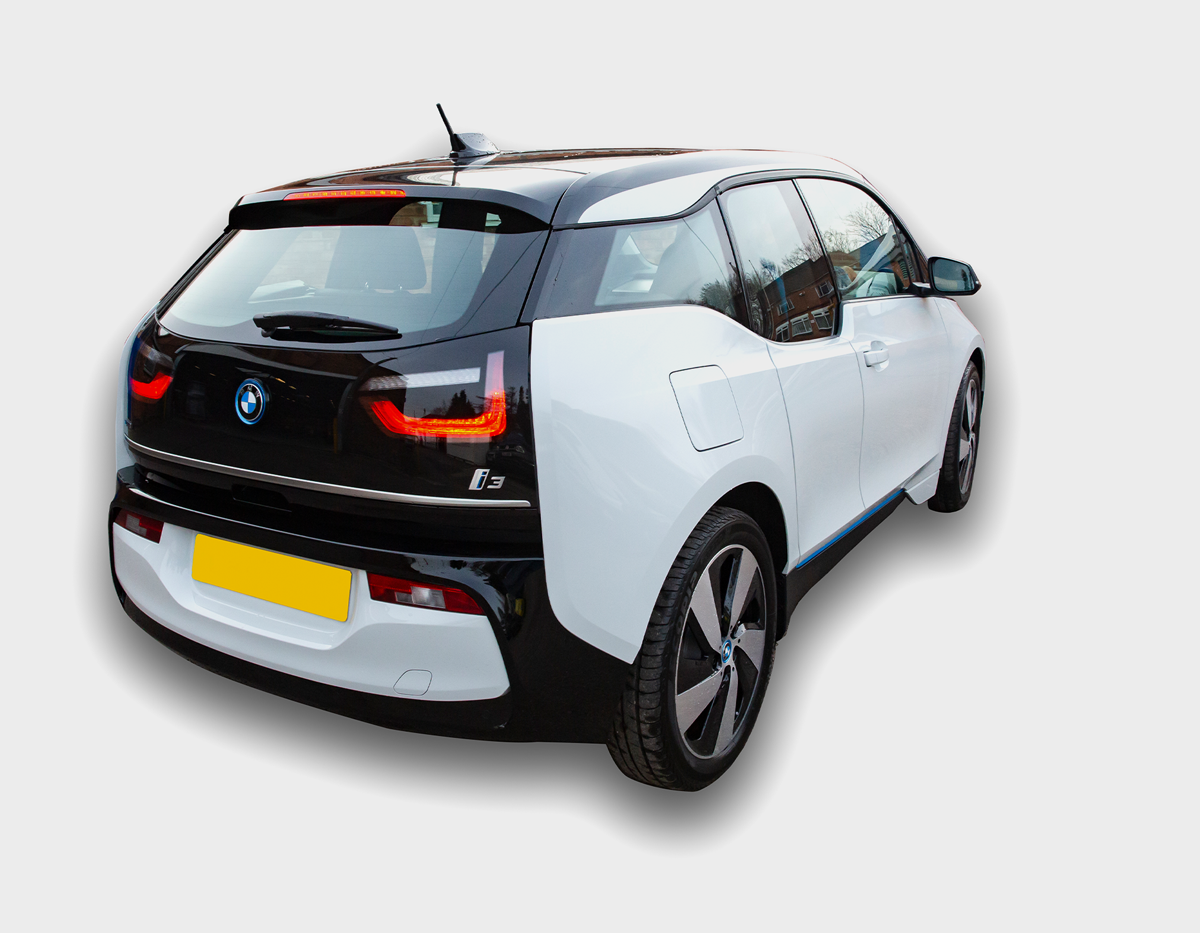 BMW i3
120Ah
145mi
Real World Miles
|
2019 Model
Want something sporty, brimming with tech but without compromising on space? Then the BMW i3 120Ah is a perfect choice. The ultimate city car - compact with tons of range. Its impressive acceleration and luxury feel, means this car will do more than take you from A to B. 
Commuting, zipping around the city or off to the sticks, things are about to get fun.
EXPLORE CURRENTLY AVAILABLE CARS: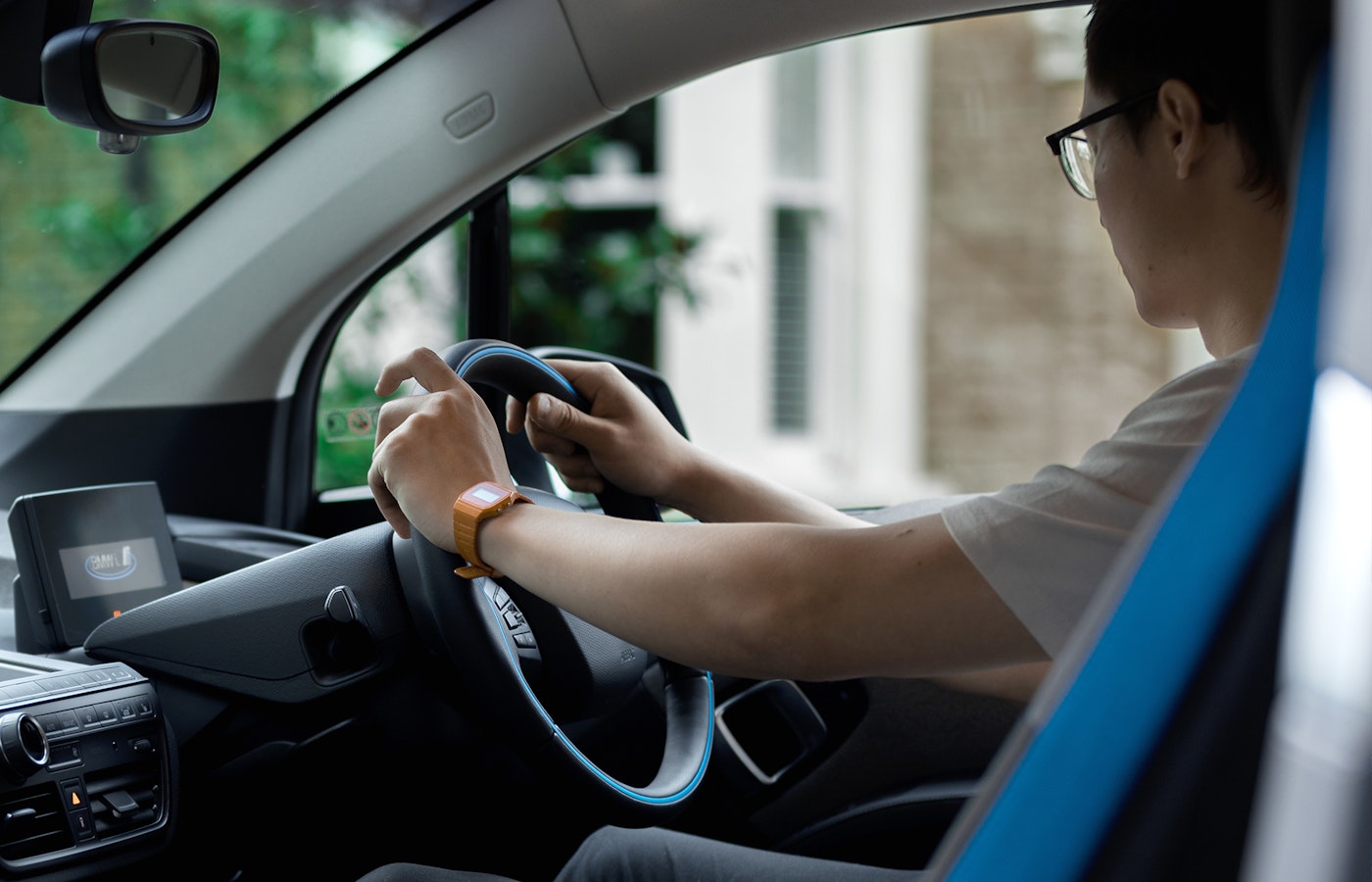 Favourite interior features
Airy inside space
The interior cabin feels more like a living room due to its tall design, so even if you're over 6 foot you'll still have plenty of space, you'll also get a brilliant scope of the road so you'll also know what lies ahead...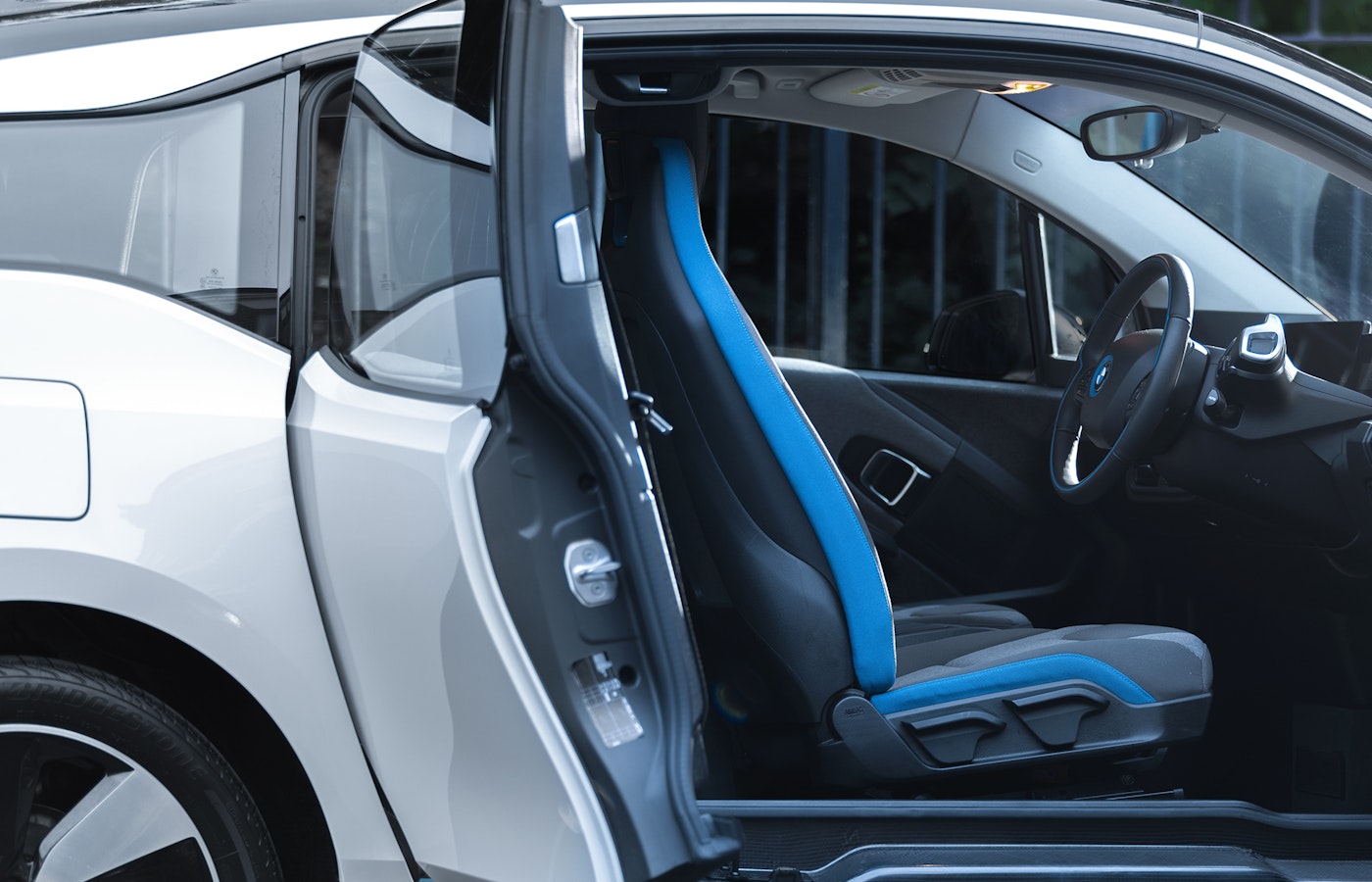 Favourite interior features
Sustainabily built
The i3 doesn't just feel good, it's also sustainably built with lightweight materials like Kenaf and Eucalyptus wood from sustainable plantations. Did you know that 85% of the car is recyclable, and about 27 used plastic bottles go into every i3?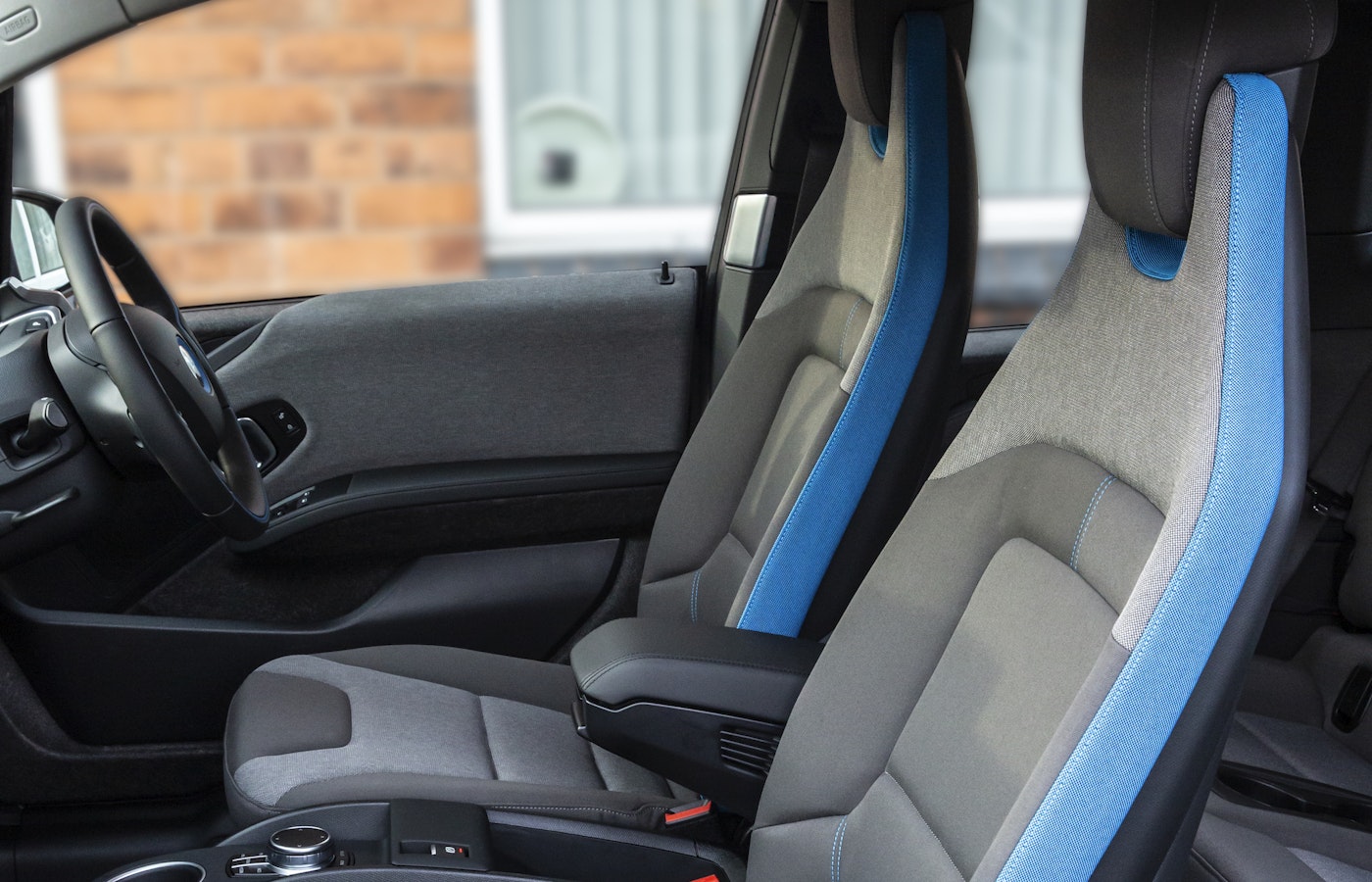 Favourite interior features
Front heated seats
Whatever the weather looks like out of the windscreen make sure you stay toasty and relaxed with the front individual heated seats, we think it adds just a touch more luxury to any length journey.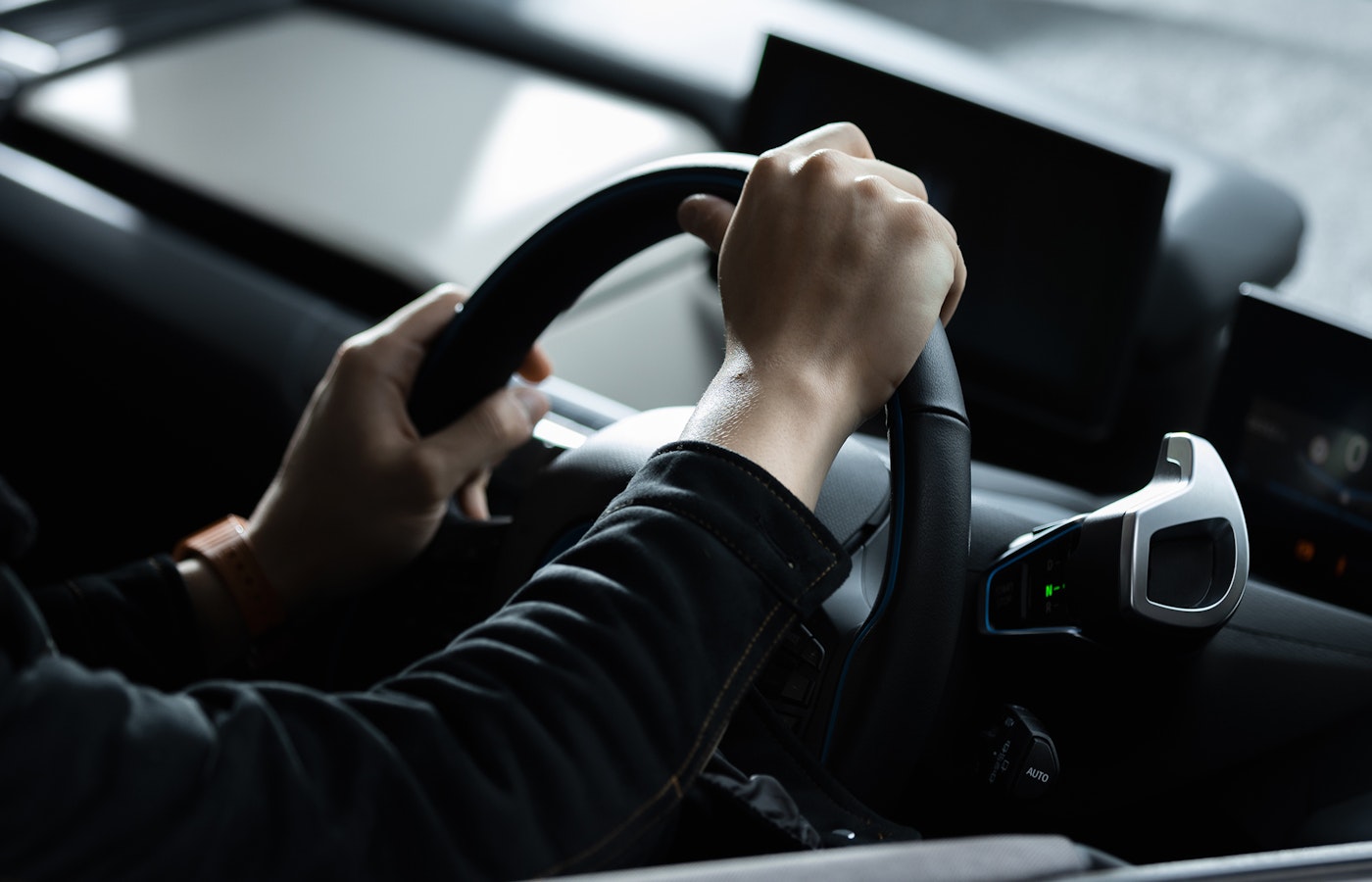 Favourite exterior features
Enhanced manoeuvrability
The i3 can handle the tightest of parking spots with its tiny turning circles so you won't have to circle the streets endlessly looking for a space. Even the smallest of city multi-storey car parks don't stand a chance.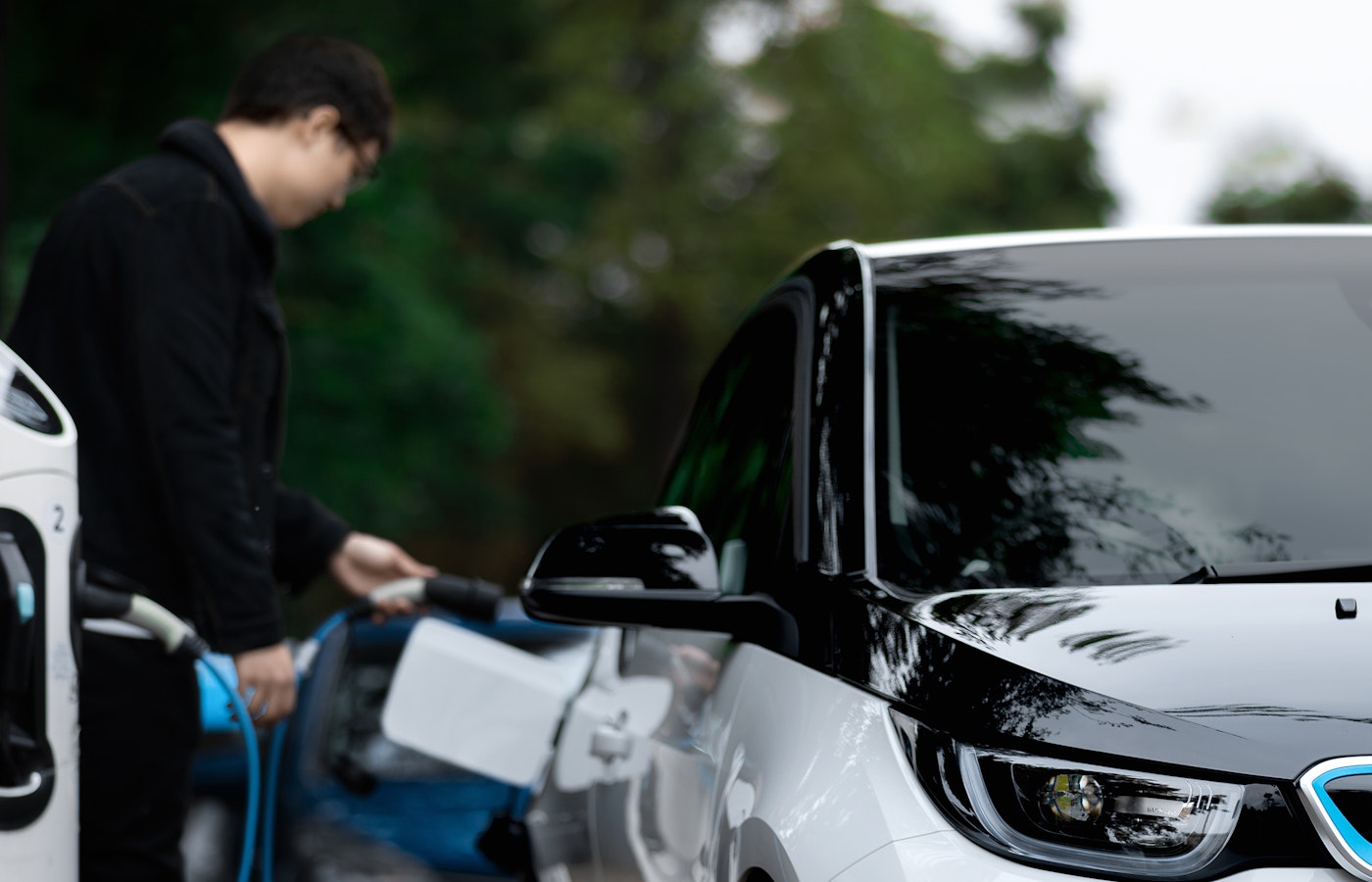 Favourite exterior features
0-60 in 7.3 seconds
You'll find it hard to resist leaving both petrol and diesel cars in the dust at the traffic lights as the i3's impressive acceleration allows you to go from 0 to 60mph in around 7 seconds, all down to the cars rear wheel drive.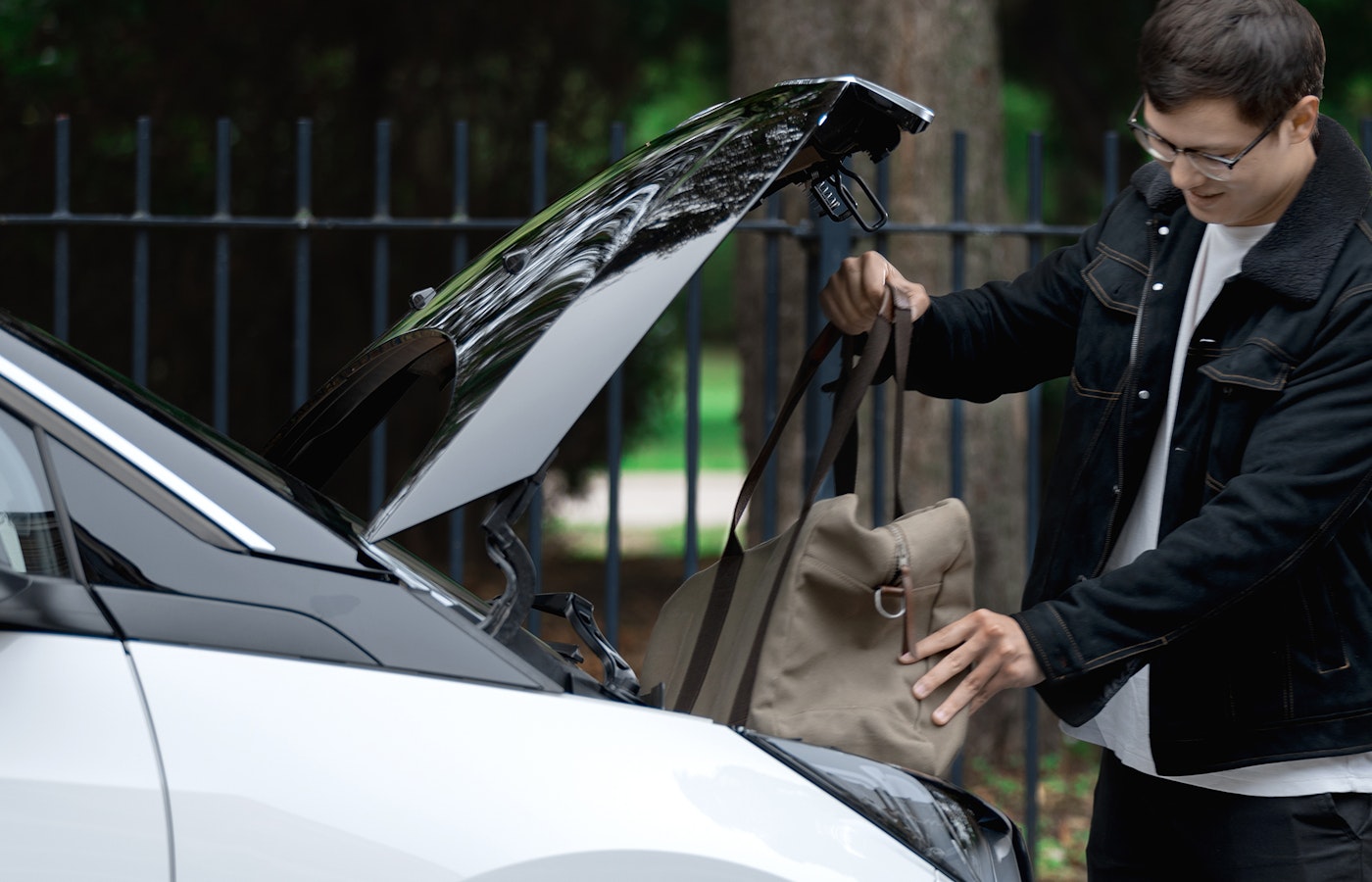 Favourite exterior features
Sleek and stylish design
The i3's edgy and futuristic design demands attention and is ideal for people wanting to make it obvious they are driving an electric car, if you're looking to stand out from the crowd, the i3 makes the right first impression.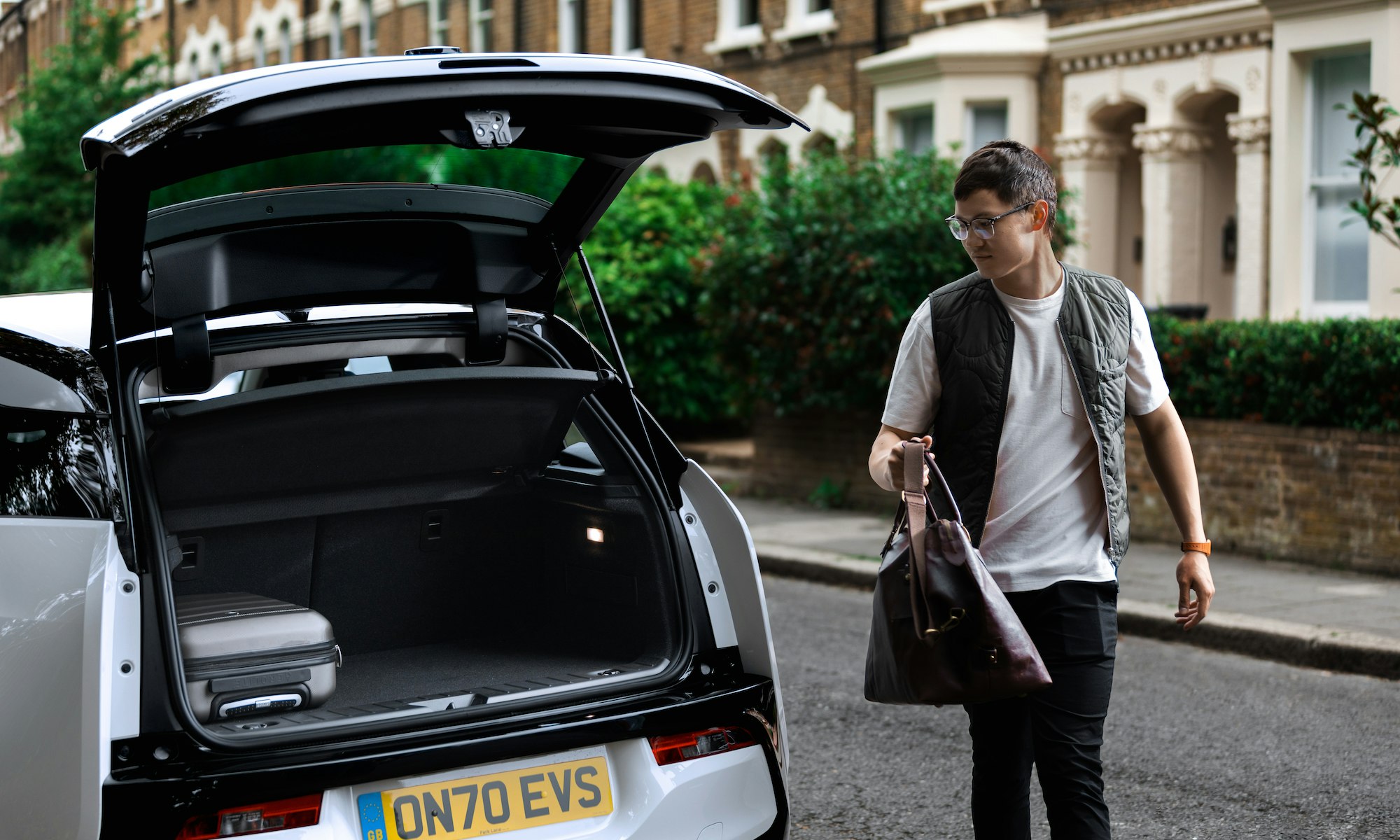 Here's what BMW i3 customers have to say:
The i3 is an excellent town car and surprisingly good on a motorway run
"The i3 is an excellent town car and surprisingly good on a motorway run. The car feels much bigger inside than it looks and the handling is extremely responsive. The features are that of a top-end saloon and everything feels well put together. I would say this is pretty much the best value at this price of electric cars." James, from London
Model Year

2019

Real World Range (mi)

145

Battery (kWh)

42.2

0-62 Mph (sec)

7.3
Subscribe Now
For an all-in monthly fee, enjoy all the benefits of car ownership, but none of the hassle.
Browse Available Cars