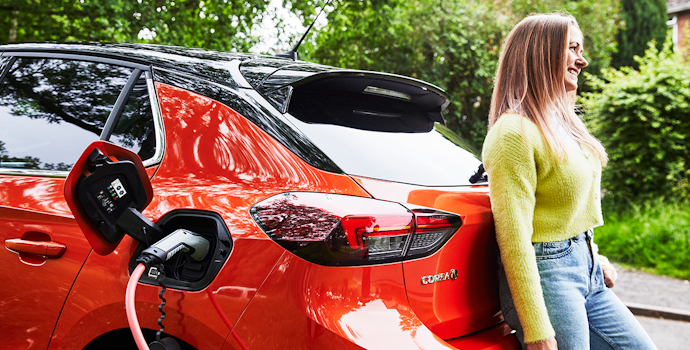 Cured! Why range anxiety is no longer a concern for electric car drivers
The term 'range anxiety' was coined in 1997. Things have changed a lot since then.
The history of range anxiety
Just a few years ago, most electric cars on the market had ranges of around 75 miles and the UK's infrastructure of charging was patchy at best. Even though UK drivers average a mere 8.4 miles on each car journey, the concern was understandable. 
Everyone knows that feeling when you're out and see your phone battery on low single digit percentage points of charge. More scary than that was the thought of your car running out of juice, miles from the nearest charger. It was enough to put some people off EVs completely. 
The term 'range anxiety' was coined as far back as 1997, and has played a big part in the electric car debate ever since. 
The range revolution has changed everything
These days, there's much less justification for concern. So much so that, according to a recent study conducted by the American Automobile Association, the most effective cure for range anxiety in 2022 is to get an electric car.  
With battery technology improving at such a phenomenal pace, and the roll-out of the UK's charging infrastructure accelerating to support the government's goal of phasing out petrol and diesel car sales by 2030, driver concerns should be left in the rearview mirror.
According to data from 2020, when you're driving down an A road or motorway, you're never further than 25 miles from a public charging point. And this distance will doubtlessly have dropped significantly since then, as the UK's charging network continues to grow.
Some regions have greater numbers of charging points than others, and if you're going to be driving in rural areas, then some advanced planning is recommended. Charging locations are well documented online, so it's simple to plan a route that meets your charging needs using your route planner of choice.
Today, popular electric car models are achieving huge real-world ranges; some of the longest range electric cars like the Hyundai Kona can travel up to 245 miles on a single charge. This equates to days of driving when you consider that the average UK driver travels just over 7,000 miles per year (about 20 miles per day). For those on a longer road trip where charging will be required, charging stops can fall naturally with rest breaks after hours on the road. For example, the 150kW rapid charging speed of the Kona is 153 miles in 30 mins, which gives you enough time to grab a coffee, then continue your journey without concern.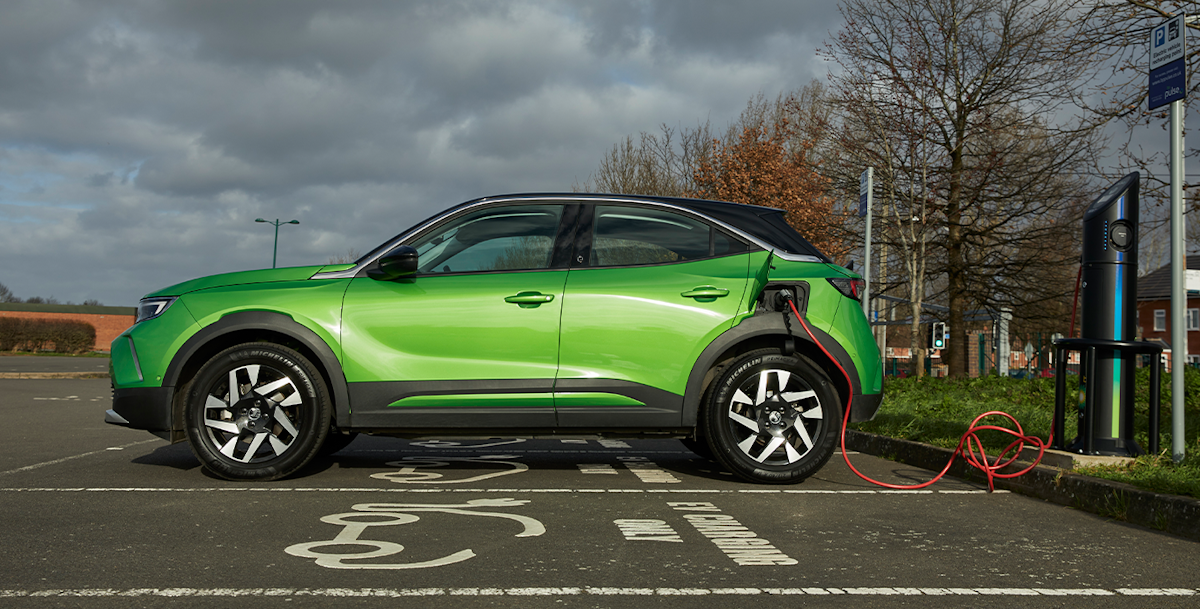 Is charging speed more important than range in 2022?
Being able to top up your battery in a short space of time not only makes charging more convenient, it reduces range anxiety. When thinking about the practical use of your electric car, an increasingly important thing to consider is the speed of charge. 
Using a Volkswagen ID.4 as an example, this super smart urban SUV has a real-world range of 255 miles. At the speed of a standard 7.2kW wall-mounted home charger it would take 12 hours and 40 mins to charge from 0-100%. On an 11kW charger, the charge time drops to 7 hours 30 mins. These kinds of times work for home charging but aren't very practical for mid-journey top-ups. 
Where things start to get impressive is when you consider that a 100kW charger will take this model from 5% to 80% in 38 minutes. 
The innovation that stands to really change the game is Ultra-Rapid charging, which is being rolled out as part of the UK government's plan to accelerate the shift to zero emission vehicles. 
At 150kW, charging for a mere 15 mins will be enough to deliver a range of 120-145 miles to an average electric vehicle. 
Check out range and charging speed of some of 2022's most popular models below:
| Model | Real world range | Charging speed (150kW) |
| --- | --- | --- |
| Volkswagen ID3 | 215 miles | 194 - 243 m/30 min |
| DS 3 | 153 miles | 188 m/30 min |
| Nissan Leaf | 239 miles | 172 m/30 min |
| BMW i3 | 191 miles | 105 m/30 min |
| Citroën ë-C4 | 155 miles | 205 m/30 min |
| Vauxhall Mokka-e | 160 miles | 190 m/30 min |
| Volkswagen ID4 | 255 miles | 214 m/30 min |
| Jaguar I-Pace | 255 miles | 214 m/30 min |
| Tesla Model 3 | 280 miles | 288-339 m/30 min |
| Audi e-Tron | 255 miles | 176 m/30 min |
| Renault Zoe | 190 miles | 97 m/30 min |
| Honda e | 138 miles | 103 m/30 min |
| MINI Electric | 145 miles | 103 m/30 min |
| Peugeot e-208 | 175 miles | 205 m/30 min |
| Volkswagen e-up! | 125 miles | 82 m/30 min |
| Fiat 500 Electric | 199 miles | 190 m/30 min |
| Hyundai IONIQ | 155 miles | 119 m/30 min |
| Hyundai Kona | 245 miles | 153 m/30 min |
As you can see from the table, the distances that most popular electric vehicles can travel on a single charge are more than sufficient for even a week's worth of short run-around trips.  
This fact, combined with the UK's world-leading and ever-improving high speed public charging network, means that even if you are running low on a long journey, you'll be able to top up in the time it takes to have a cup of coffee. 
Choosing the right range for you
If you think about your driving routine, where are you racking up the miles? Is it daily commuting to and from your job in the city? Getting out of town on weekends? Or are you regularly hitting the roads with only a rough destination in mind and doing some serious exploring? How ever you drive, there's an electric car with a range suited to each of those situations.
Daily driving, running errands and ferrying kids around are all pretty short journeys. Even accounting for what may feel like hours sitting in school traffic, or queuing to get out of a supermarket car park, a small electric car with a real-world range of 125 miles like the Volkswagen e-up! or the super chic Fiat 500 Electric, with a range of 145 miles, will be able to get you around town easily.
If you're looking for a car to take you out of town on the weekends, you may want something with a longer range. Heading from London to the South Coast, for example, you could consider a Vauxhall Corsa-e, which has a range of 175 miles or the Hyundai IONIQ at 155 miles.
And for those looking for the best range that money can buy, the Tesla Model 3 tops the list with an impressive 280-mile real-world range, and the Jaguar I-Pace and Audi e-Tron make attractive options with respective ranges of 225 and 255 miles.
With Onto there's no need to choose one as you've always got the option to swap your car to suit your lifestyle. 
Are longer range vehicles more expensive?
Generally speaking, the longer the range of your electric car, the more expensive it will be due to the increased cost of a larger, more advanced battery. 
If you're not doing long trips then you may be better off financially by taking a cheaper electric car with a shorter range. And even if you are regularly driving for long distances, the UK's public charging infrastructure is now so well established that many drivers are choosing the lower cost shorter range options as the best electric car deals for their budgets. 
As a real-world example, Onto offers the Tesla Model 3 Long Range model with its huge real-world range of 280 miles at £1,299 per month, which includes all insurance, maintenance, servicing costs and a range of public charging options.
However, we also offer the Tesla Model 3 Standard Range Plus model which has a shorter, but still huge, real-world range of 215 miles, for which you'll pay a cheaper all-inclusive subscription fee of £1,099 per month
If you're simply using your electric car as a local run-about then the cheaper option would likely make more sense for you. If you're regularly doing long journeys and need to get from A to B in the fastest time possible, then the long range option could justify the additional cost.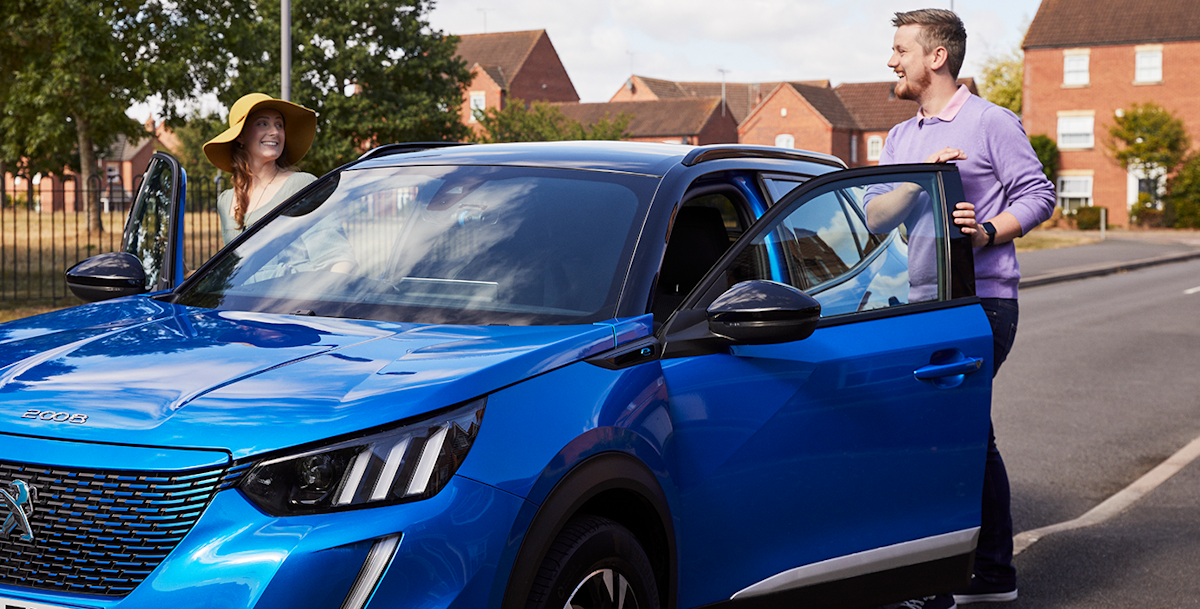 Get the range you need, when you need it with Onto
One reason why Onto subscriptions are such a popular way to get a car is that you're only committing to that car for one month at a time. So, if your Fiat 500's a bit tight, then switch it for an I-Pace. If your Renault Zoe doesn't delight, then swap it for a Hyundai, a Peugeot or any other electric vehicle that's available with Onto. 
You could even plan your cars by the time of year. Many of our customers with families, for example, will choose to drive a cheaper, lower range option during term time, then change things up in the summer and winter holiday months for a larger vehicle with extended range more suited to longer journeys. 
Try an all-inclusive electric car subscription for yourself
Onto is an electric vehicle subscription service that provides an all-inclusive, hassle-free solution for driving an electric car.
We've redesigned every part of the experience of getting a car to be simple and convenient – from delivery to your door, virtual keys, all-inclusive pricing, always-on customer service, and access to a huge range of the latest electric cars.
Related articles
7 tips to maximise your range: Making the switch to electric can be daunting, and we want to help you maximise your EV range. Here are our seven top tips.
Charging etiquette: With the uptake in people driving electric cars and public charging points, there are still some uncertainties around best practices when charging.
EV winter guide: Below 0°C temperatures can impact your EV's battery performance and its ability to accept a charge. Here are our tips to minimise this effect.
This is the future of driving
Discover our round-up of the latest electric cars in 2023, including the best offers, charging, performance and range.
For an all-in monthly fee, enjoy all the benefits of car ownership, but none of the hassle.