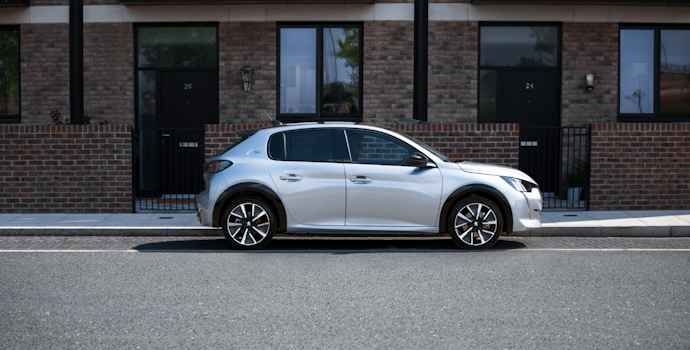 Subscription pricing and mileage changes
Price changes are not welcome news, especially at a difficult time for many here in the UK.
This blog post intends to cover any additional questions you may have about price and mileage changes.
We have strived to make these changes as fair and transparent as possible. However, if you would like to know more about how any of this affects you directly, our customer team is available by phone on 0345 0348 647 or email us at [email protected]
Q&A:
What are the new subscription prices?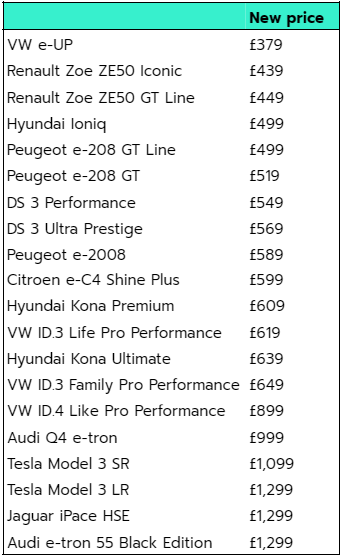 What is the new mileage allowance? 
The new mileage allowance is 750 miles per month. As the overwhelming majority of you drive fewer than 750 miles per month, which is in line with the UK average, we need to rebalance the way mileage is charged so that you are paying a fair price for the amount you are driving. Rather than introduce flat price rises while maintaining the existing mileage allowance, this approach means that most of our customers will not be as negatively affected by price rises as they would have otherwise been.
What are the new mileage bolt-ons prices?
From 1st March 2022, the cost of mileage bolt-ons and miles overage is as follows: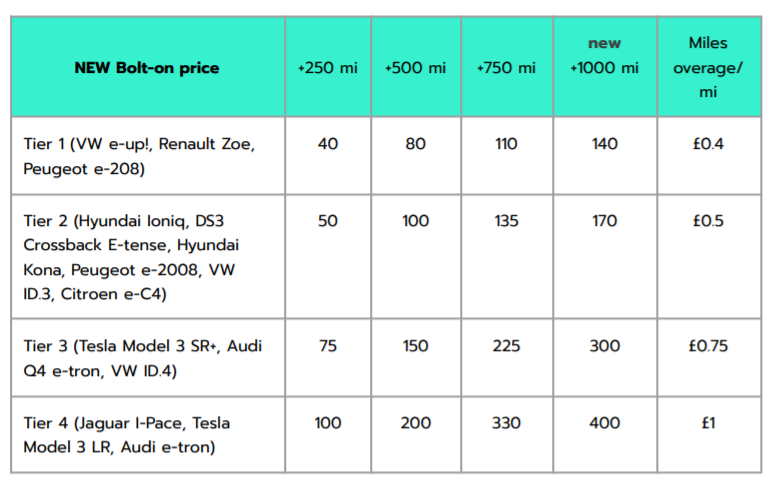 When will the new prices and mileage allowance come into effect?
The new mileage bolt-on prices will come into effect for new customers as of 1st March 2022, and for existing customers, it will be on your next subscription renewal.
*Please note that if you need to add a mileage bolt-on to your current subscription cycle, you will need to purchase it at the new price. However, once the bolt-on is credited to your account you can email us at [email protected] and we will refund you the difference. Any mileage bolt-on added to your next subscription cycle will be charged at the new price.
For existing customers, which means anyone with an active subscription or who has a future booking confirmed by 28th February 2022, the new subscription prices will start from August 2022.
We deeply value your loyalty, which is why we have committed to maintaining your existing subscription price and 1000 miles allowance for five continuous subscription cycles. These new subscription prices will come into effect when your subscription renews in August 2022.  
For example: if your current subscription renews on the 18th of each month, you will continue to pay the existing price from March until July 2022 as well as receive 1000 miles allowance each month. When your subscription renews in August, you will pay the new subscription price, and your mileage allowance will be 750 miles per month.
For new customers, the new subscription prices and 750 miles monthly allowance will come into effect as of 1st March 2022.
Can I keep my protected price if I swap car?
Yes, you can keep your protected price and your 1,000 miles allowance per month when swapping cars. All you have to do is book your swap on our website, email us at

[email protected]

to request your protected price, and we will adjust your subscription cost to reflect this.
Can I keep my protected price if I return my car?
Unfortunately no. Returning your car will end your protected price and any new booking will be at the new subscription price with 750 miles allowance per month.
What if you drive more than 750 miles per month?
For those of you who need more miles, our flexible monthly bolt-ons are available for an additional 250, 500, or 750 miles. Plus, we are introducing a new 1000 mile bolt-on for those who travel the furthest.

It's worth noting that many of you will also have accrued unused mileage, which rolls over each month and remains available on your account for 12 months from when it was first credited. These unused mileage credits will remain unaffected. This means that most people will not require an additional mileage bolt-on when driving more than 750 miles in a given month. You can check on your current unused mileage credits in My Account.
How does Onto compare to other solutions after these price rises?
For reference, we have updated our price comparisons against leasing, which you can view here. 

What happens to my unused mileage credits?
Unused mileage credits will remain unaffected. This will be held as normal for 12 months since the initial credit date. Any future miles allowances will also roll over for the next 12 months before they expire.
Will any other fees change?
No, delivery/collection/swap fees, reduced excess bolt-on, and additional driver bolt-on will not change.
If we haven't covered your question or you would like to talk to someone to know more about how any of this affects you directly, our customer team is available by phone on 0345 0348 647 or email at [email protected]