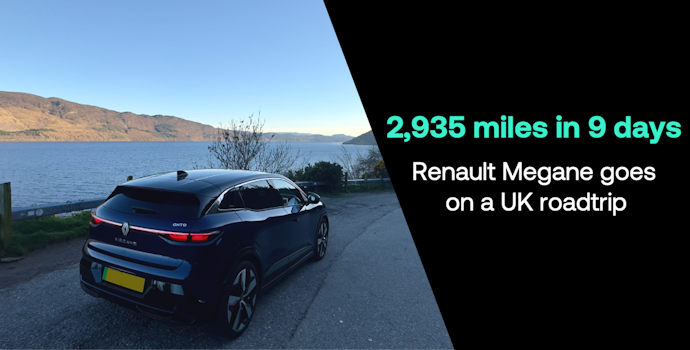 2,935 miles in 9 days: Renault Megane goes on a UK roadtrip
Meet Ron. As an Onto subscriber for over 18 months, he's a proud member of our Community and a supporter of what we do - help people make the switch to electric cars and make their driving lives hassle-free. 
Being the electric car enthusiast he is, Ron is always looking for ways to challenge any perceptions of doubt and uncertainty around EVs and charging infrastructure. He reached out to tell us about his latest adventure - a nationwide road trip in an Onto car, taking on what he calls the 'six corners and a bulgy bit' across the UK. 
We caught up with Ron about how he found the experience and his thoughts on the latest Onto car he's switched to - the Renault Megane E-tech.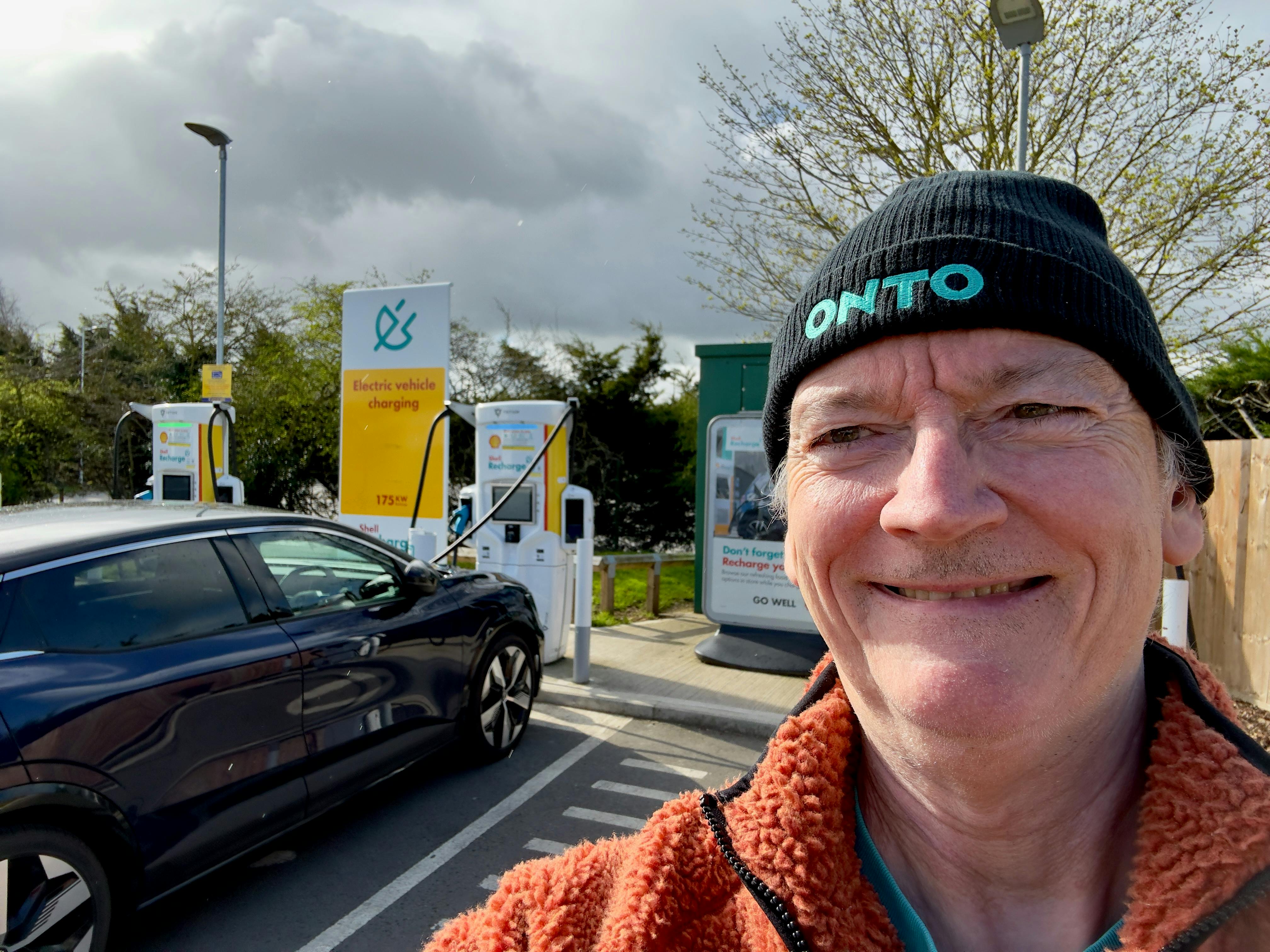 How did you find the initial switch to an electric car?
Ever since getting behind the wheel of an electric car, I've rediscovered the love of driving again. Given how much more enjoyable I now find driving, I'm surprised to still hear a lot of fear around EVs. The only real way to be knowledgeable about the experience is to go and do it.
What were you looking to achieve with this road trip?
I wanted to drive somewhere significant, mainly for fun, but I was interested in whether the charging infrastructure in the UK would meet the needs of EV users across the country.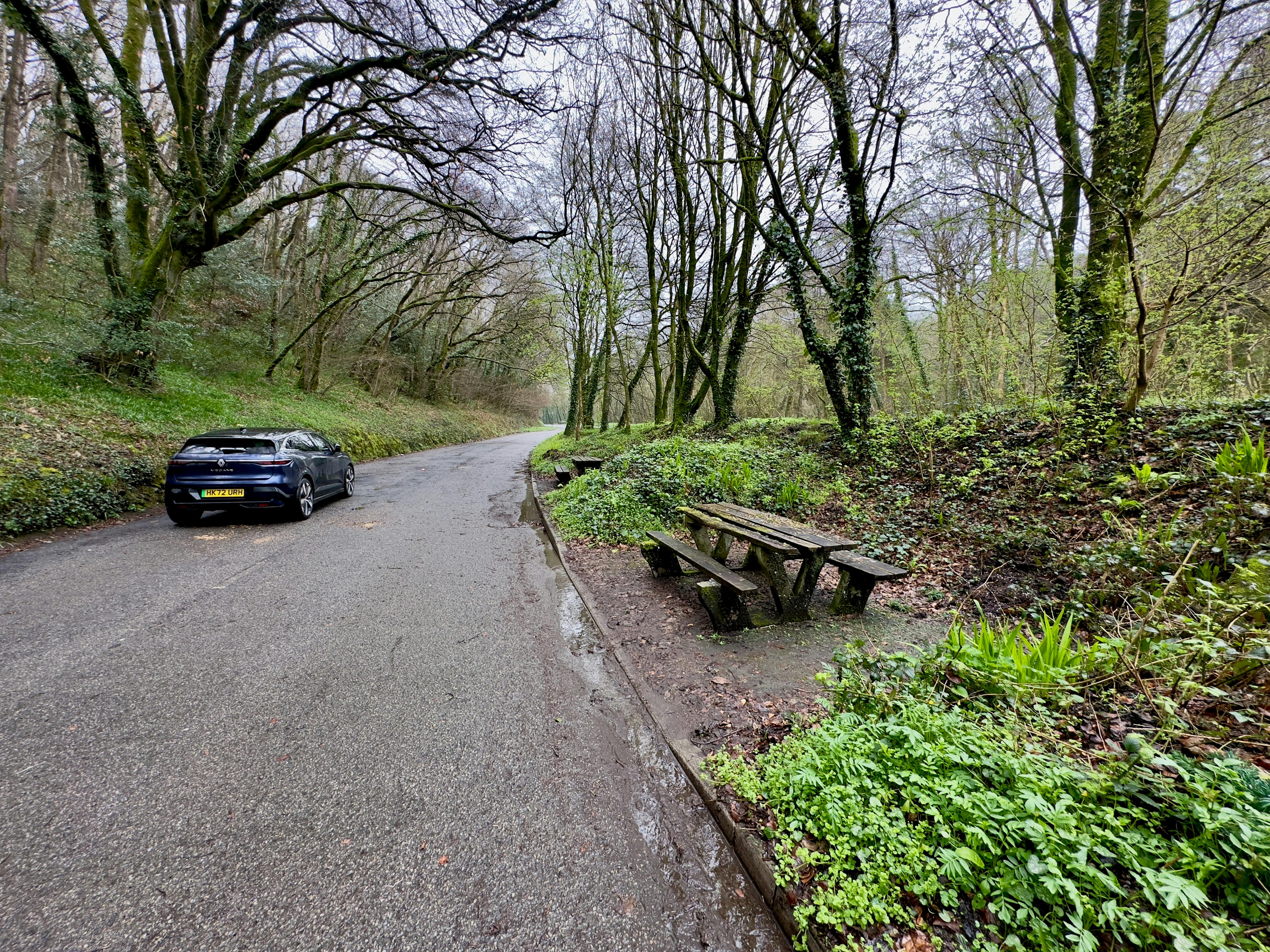 How did you plan it?
I didn't. Well, not really. I looked at how far I might drive, anchored the six corners in my mind and planned a couple of days' accommodation, but with flexibility in case things changed.
But didn't you need to plan charging stops?
I turned up at the 'start line' with what I had and went from there. I guess I am mostly a 'battery-half-full' person where it comes to public charging, both fast and rapid. I had a good selection of apps to find chargerpoints that I might want to use - Zap Map was usually the most reliable.
So how did you approach charging?
On such a trip you could go for two different strategies. On one end of the spectrum there's "Volt and Bolt" - charging more frequently with rapid chargers to get you to the next reasonable stop, and then "Always Be Charging" - utilising slower chargers for a longer duration. I think most experienced EV drivers tend to mix and match according to the circumstances.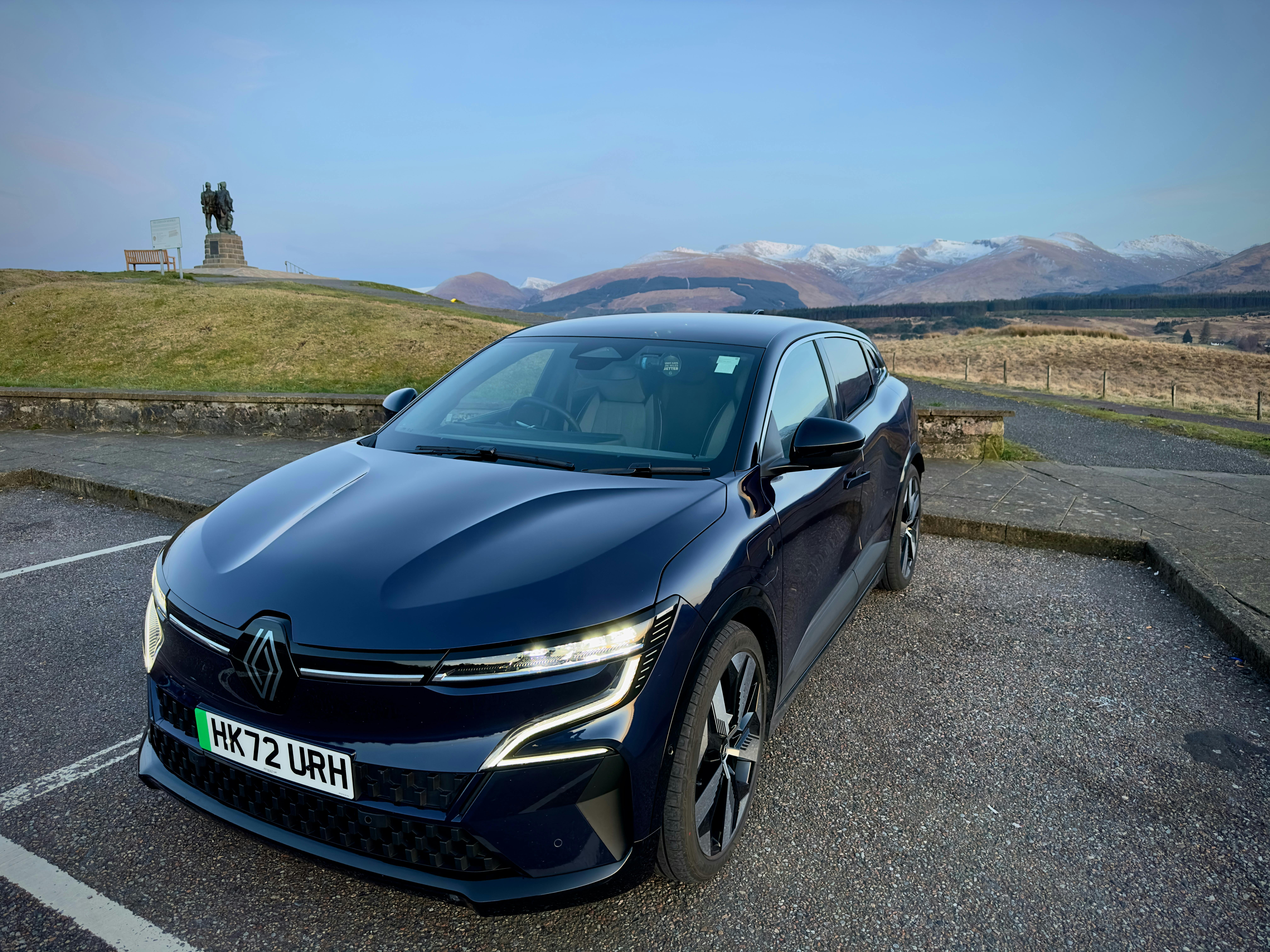 Tell us more about your trip!
Both my start and end points were the same - Henlys Roundabout in West London where the A30 starts/terminates, and meets the A4. Not the most exciting landmark, but I certainly made up for that across the nine days!
I firstly made my way past Lowestoft Ness, the most easterly point, before heading north on a long stretch towards Dundee. Through Thurso, I then approached John O'Groats - the most northerly point. I meandered across the northern roads then headed south towards Fort William and via Ardnamurchan Peninsula at the most westerly point of mainland Scotland.
On the way back down I stopped at Hadrian's Wall and then Barrow-in-Furness, before heading very west towards St David's in Wales. After stopping in Helston in Cornwall for a night, where I visited highlights Lizard Point and Land's End, I drove back to that same roundabout in West London. 
That's quite a trip! How many miles did you cover?
2,935, to be precise.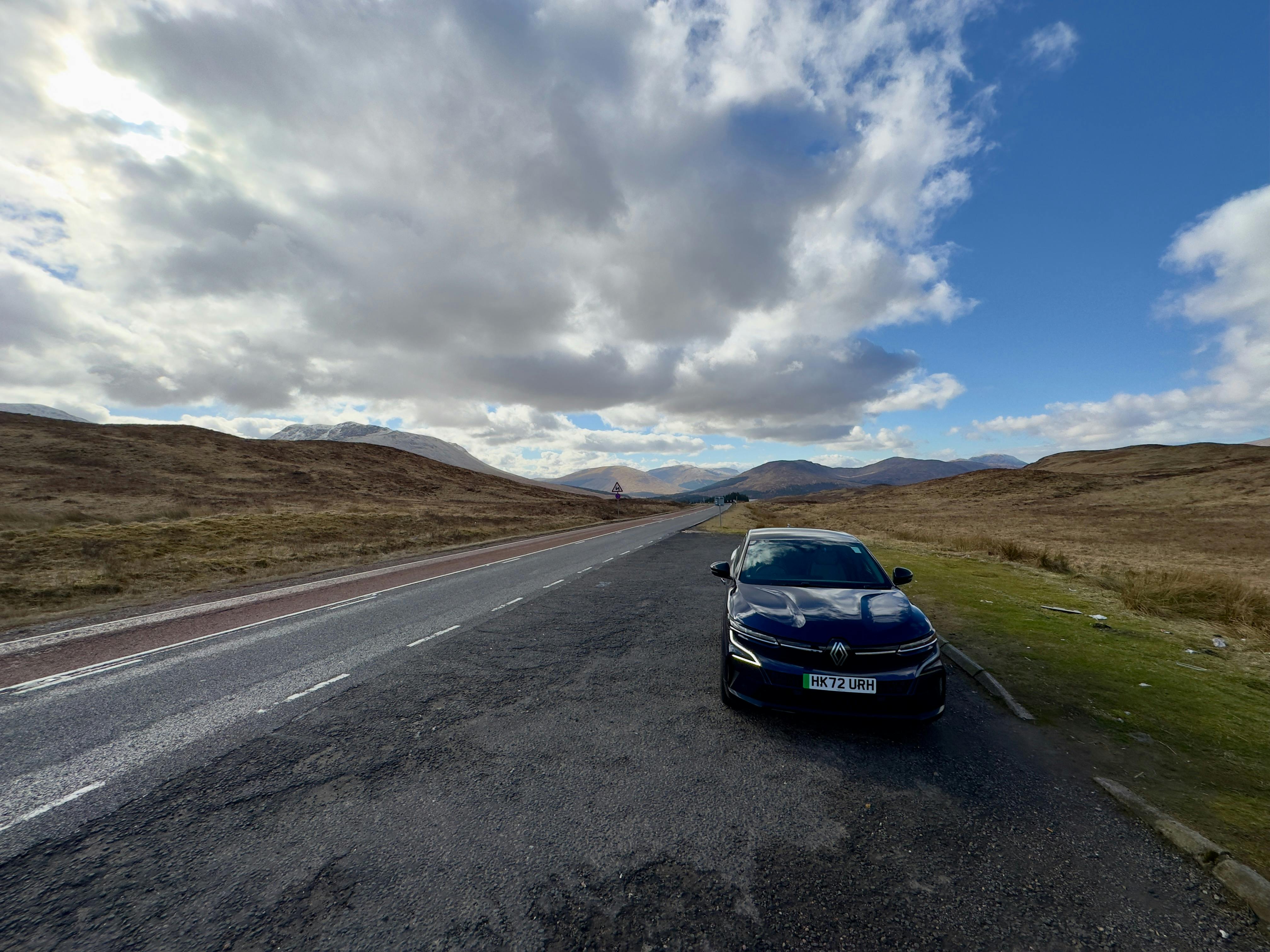 And how did the Megane enjoy it?
It was an especially comfortable ride for long journeys and had better range than some previous cars I've had. The driver aids are well thought through, and Google Maps on the touchscreen was useful to give a good range indication. It also charged pretty efficiently with a useful peak and good charging curve.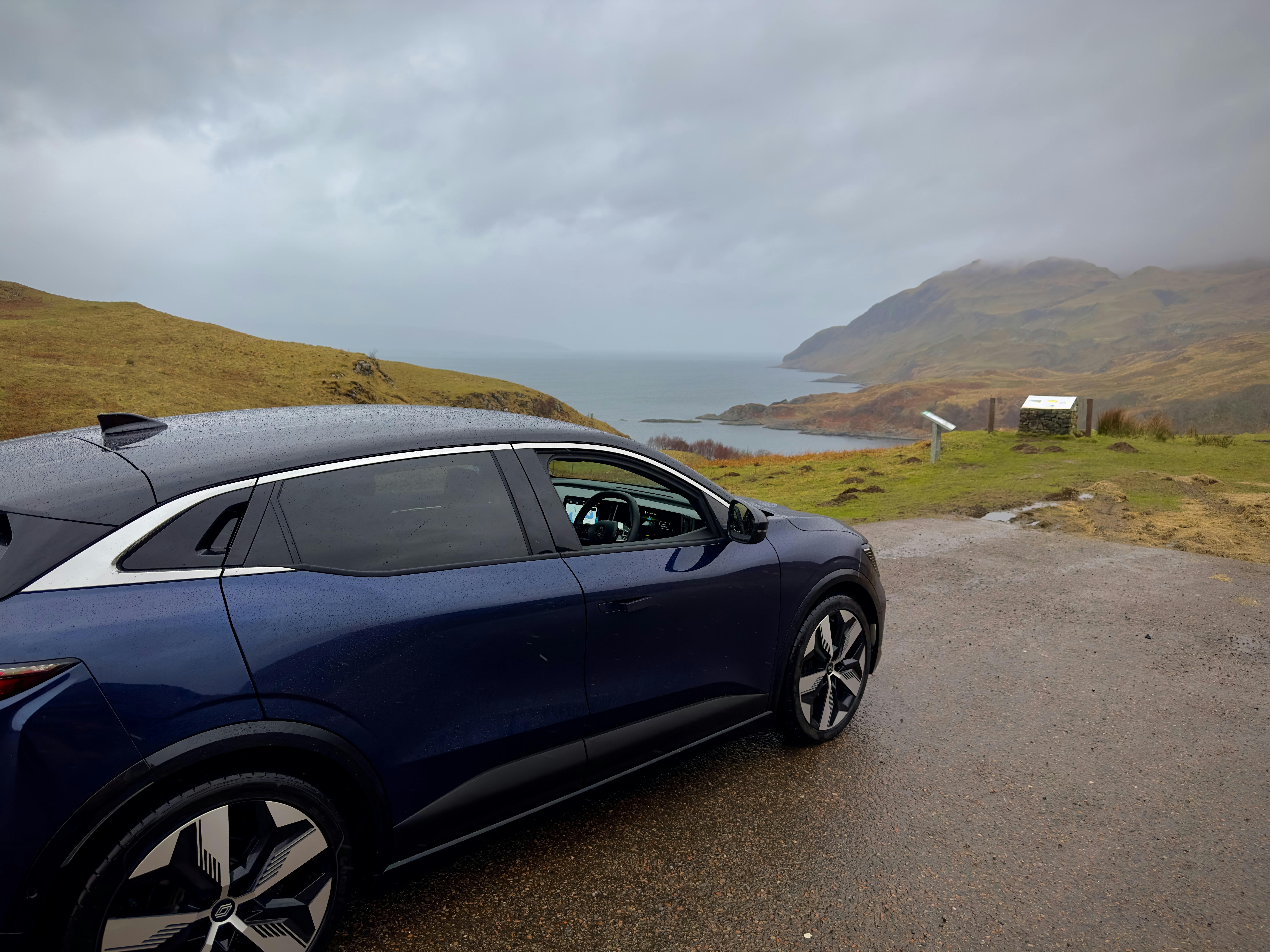 Speaking of charging, how was the infrastructure then?
Of course there were a couple of chargers that didn't work, but generally I was impressed at how easy it was to charge across the country - especially as it's mostly included with my Shell Recharge and Instavolt cards thanks to Onto. I learned about using my charging times effectively, for example I could have cut out charges where I didn't need to stop and then missed charging opportunities when I went for a coffee, or more specifically - fish and chips in Dunbar! That being said I don't see it as time wasted, it was all part of the journey!
What's the next adventure for you?
I'm very keen to see a smooth transition of people getting introduced to and enjoying EVs. Currently I'm working with EV ChargeSafe to ensure public charging experiences are safe and secure for all and to work with CPOs and installers to get charge points to be sited well with users whether able-bodied or have any sort of disability.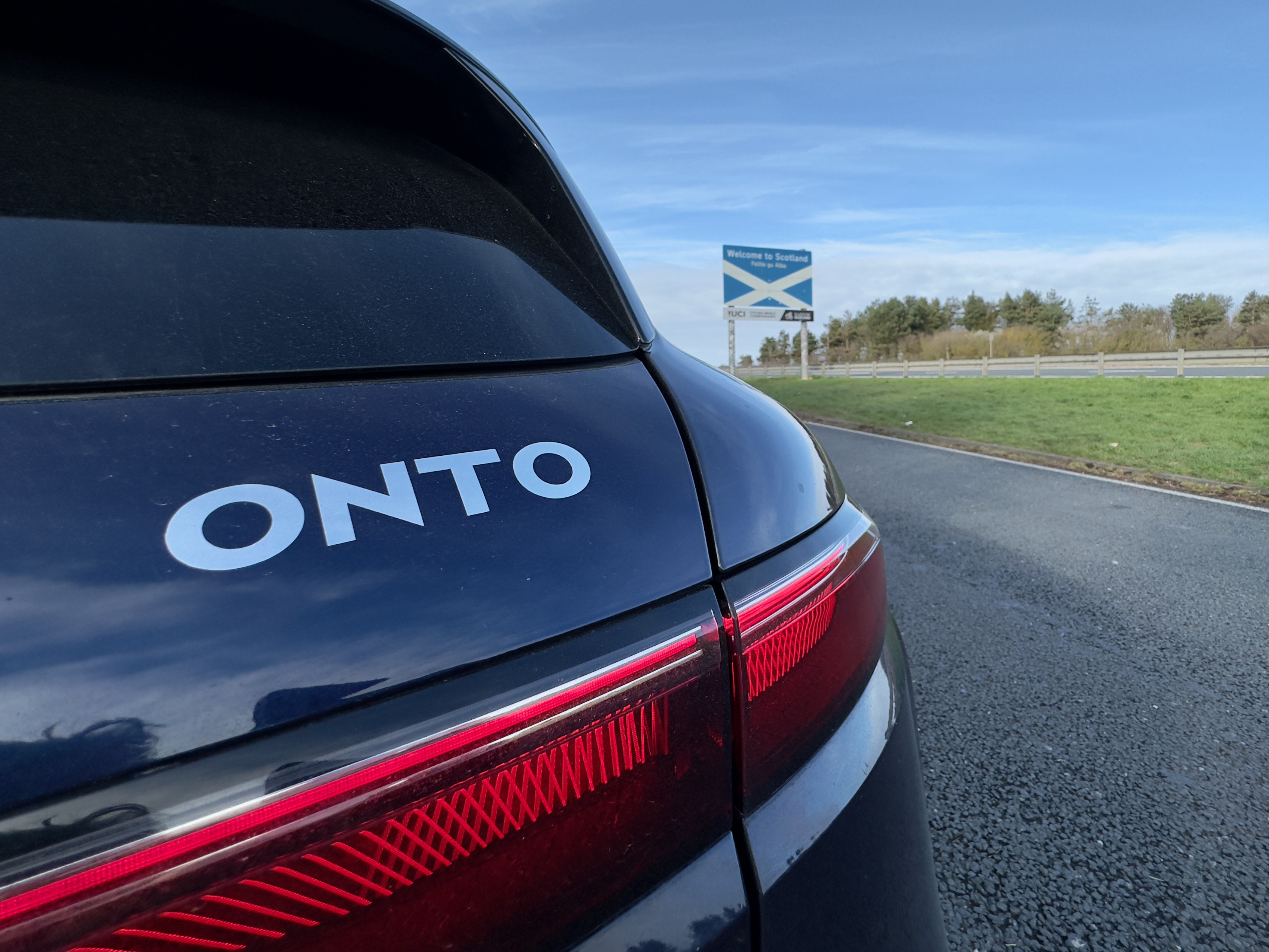 .