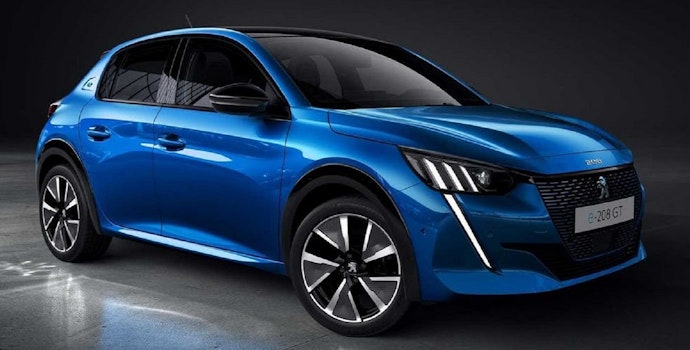 Introducing the new Peugeot e-208 GT 2021: The ultimate supermini all-rounder
The new Peugeot e-208 GT 2021 is here, and it'll become your new everyday best friend!
This Peugeot supermini is a great urban companion thanks to its size, parking sensor, reversing camera and blind spot detection. On top of that, its 170 miles real world range and 50 kWh battery will allow you to comfortably tackle any motorway to the countryside whenever you need it. It's the perfect all-rounder. From a 100kW charging station, the GT can be charged to 80% in only 30 minutes!
£469 per month with everything included for the first 100 customers.
To celebrate the arrival of this new e-208 GT, the first 100 customers to book will have a special price of £469.*  Delivery Mid-February so act fast before it's too late!
Peugeot has freshened up the e-208 by standardising its equipment across Europe and reviewing its trim level. The new Peugeot e-208 GT is a new and improved version of the previous GT Line. Here is everything you need to know.
Our favourite features: 
PEUGEOT i-Cockpit®: 10.0" capacitive colour touchscreen including connected 3D Navigation with 3 year subscription for RealTime Traffic & SpeedCam
Passive blind spot detection
Parking sensors - front and rear
Visio Park 1: 180° Colour Reversing Camera
Mistral full-grain perforated leather steering wheel with Aikinite stitch detail and satin chrome 'GT' emblem
Design
The e-208 GT interior gives you this instant luxurious feel when you get in. It has premium trim materials and contrast stitching, multi-colour ambient lighting, plus Peugeot's beautiful 3D display for the driver's binnacle.
Seats throughout are both supportive and comfortable, particularly the front ones. The part leather/part cloth trim gives it a great look, while the side bolsters provide an improved lateral support and driving comfort.
The back seats are slightly more snug, but still offer additional space and a decent sized boot while remaining a city hatchback.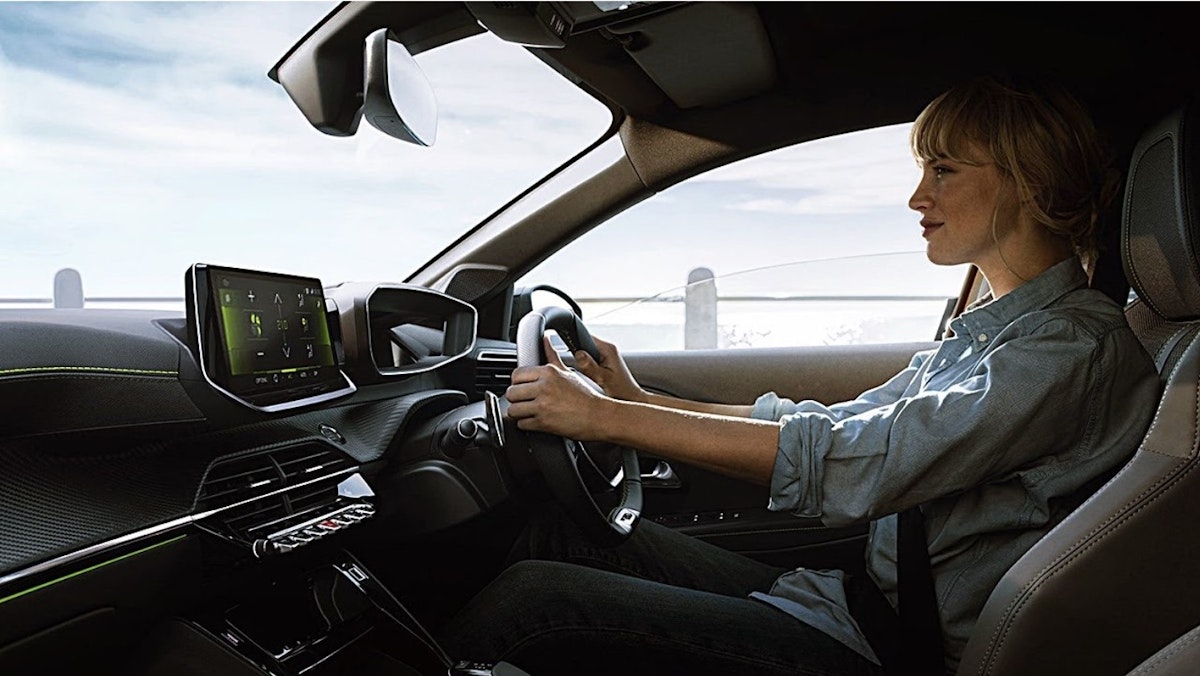 The new e-208 GT doesn't come with the wireless smartphone charger that its predecessor used to, but favoured no fewer than four USB (including USB-C) ports!
Driving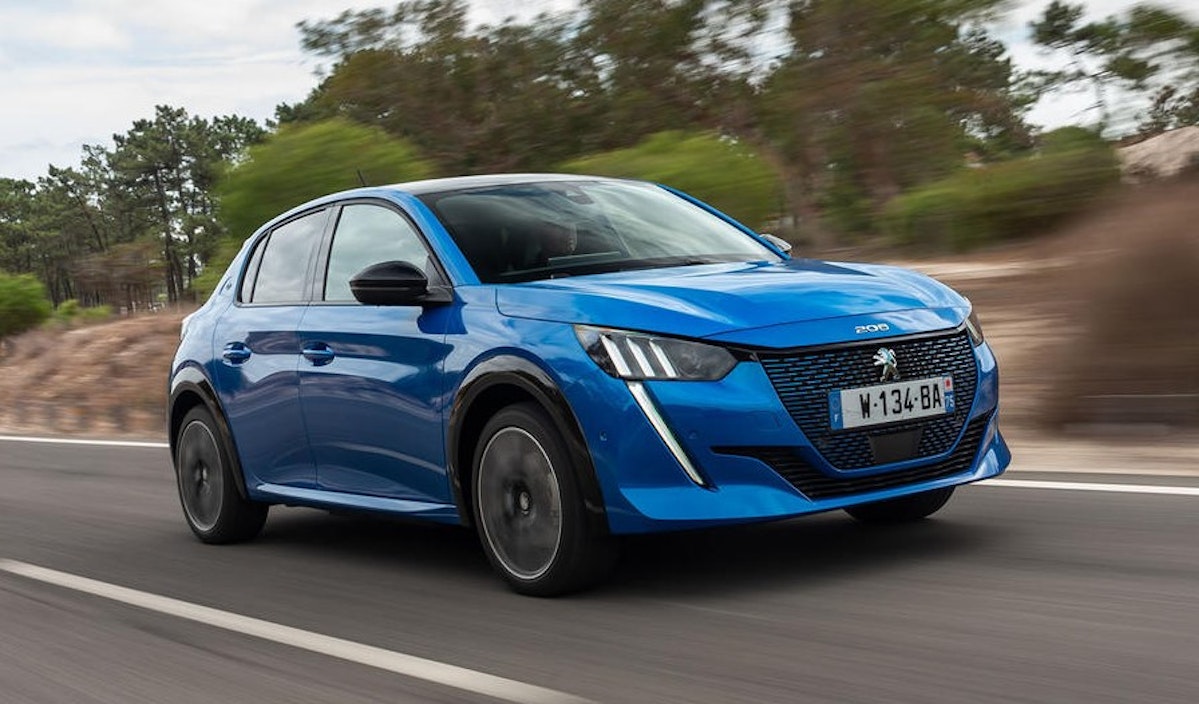 The e-208 GT offers a nicely quick-witted experience. The steering is low-geared on-centre so the car holds a motorway line well, and quickens up as you add lock. Its low centre of gravity, due to the battery placed in the floor of the car, and the responsive motor will handle twisty roads just as well.
You have the choice between three acceleration modes: Sport, Normal and Eco. This makes it easier to drive smoothly at low speeds, and Eco mode in particular will incline you to be easier on the battery. You can also switch between two levels of accelerator-off regeneration in order to maximise range.
The throttle response is great, and the braking system feels good even factoring in the modulation between brake regeneration recuperation and friction braking. Safety features such as Active Safety Brake present on the previous GT Line are now complemented with Passive Blind Spot Detection, for extra safety.
Looks like a 208, *is* a 208. This electric version is a strong all-rounder
To see the full list of features, check out our new Peugoet e-208 GT page. 
Don't miss out on this supermini all-rounder. Click here to book yours now for only £469* per month if you are in the first 100 customers!
*This price will be secured for the next 9 months. Past this time, Onto reserves the right to de-fleet this model.