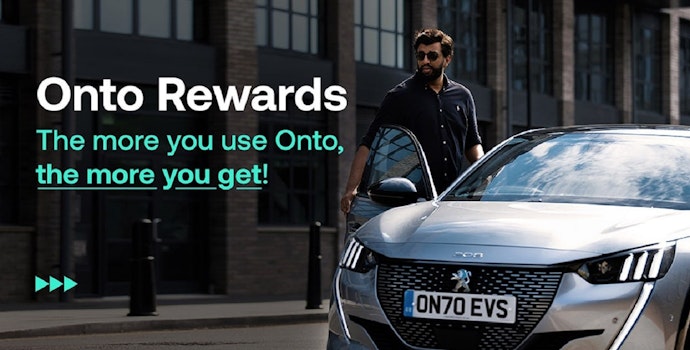 Onto Rewards
Your loyalty means the world to us and at Onto we like to give back.
We're delighted to introduce you to Onto Rewards, launching in March!
So how does it work?
1.  Collect 1 point per £1. For every 100 points you will collect £2 of rewards.
2. Build your rewards. Accumulate your points and use them on selective non-subscription products.
3.  Extra bonus. To celebrate 6 months of active subscription, you will receive 2500 extra points!
How to spend your points?
You will be able to spend your points on any of these, anytime you want:

We hope you're just as excited as we are!
We would love to shape Onto Rewards to your preferences, so if you have any feedback please fill in the form below. It will only take 2 minutes.
Keep an eye on this blog post as we will update it with more information on how to redeem your points in March.
*Points will be valid for 12 months and cannot be used for delivery or collection fee. Car Swap delivery/collection fee will be included if the swap is completed within 30 days of your last booking.