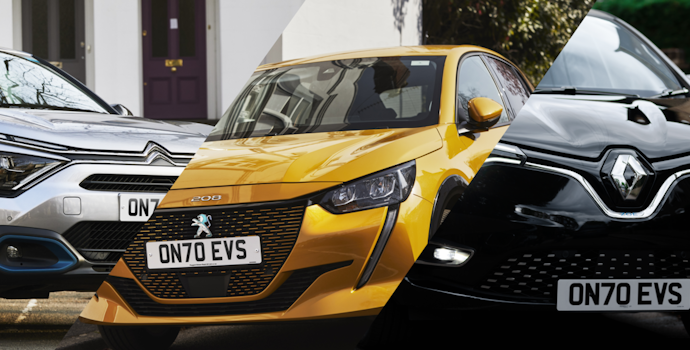 Onto partners with Dealer Auction for an exclusive digital marketplace
Onto, the UK's leading electric car subscription service, has partnered with Dealer Auction to launch an exclusive digital marketplace for electric car dealers. Qualifying traders will have invite-only access to de-fleeted electric cars available for sale from Onto.
With over 6,000 electric cars in the fleet at any given time, Onto operates the largest electric car fleet in the UK, offering a flexible way for people to switch to electric through its all-inclusive monthly subscription. Onto's fleet includes over 25 models from various electric car manufacturers, from the Fiat 500e and Renault Zoe to more premium models, including the Jaguar I-PACE and Audi e-tron. 
Onto gives its subscribers access to the newest electric cars on a monthly subscription, meaning that once cars reach roughly 18-24 months old, they are made available for dealers to purchase. The new Dealer Auction marketplace will give dealers priority access to this stock at the point of availability.
Buyers are alerted when used electric cars are added to the platform and can tailor notifications for the most relevant vehicles based on desired criteria. Cars are listed with high-quality images, retail insights, and are delivered with all applicable accessories, including OEM charging cables, and are available for immediate collection or delivery.
Russell Brooke, Head of Remarketing at Onto, comments: "With more electric car models and different ownership options available, now is certainly the moment to get into the driving seat of an electric car. As demand for our monthly subscription increases, so does the buyer base for our de-fleeted cars. The Dealer Auction digital marketplace will transform how dealers buy these cars, focusing on a data-driven user experience. We are a technology-focused business, so a digital solution for our remarketing needs was the only logical next step."
Le Etta Pearce, CEO of Dealer Auction, adds: "We're delighted to welcome Onto into the Dealer Auction fold. It's a business founded on strong brand values, a great user experience and an ambition to change the automotive sector through the smart use of technology. That makes us a natural match! 
"Onto has already sold some Zoe and Kona stock to franchised dealers via the closed networks we've built for Renault and Hyundai and had a positive experience in terms of performance and speed of sale. We heard from buyers that they loved Onto's transparency and comprehensive approach to presenting their stock. With their own branded marketplace now in place, Onto will realise the same positive results across their full electric car portfolio."