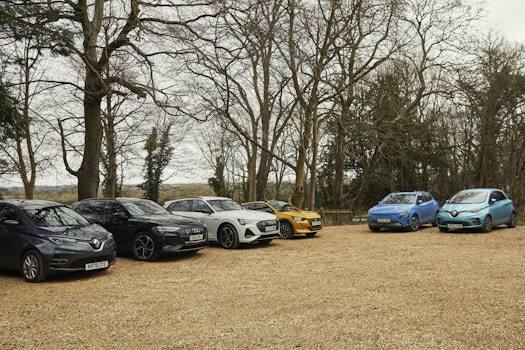 Onto chooses digital insurance business Flock for its fleet insurance
London, UK -- Flock, the fully digital insurance company for commercial motor fleets, announces today its partnership with Onto, the leading electric car subscription service, to provide connected insurance for its entire fleet.
Alongside a fully comprehensive insurance policy, Onto will benefit from Flock's real-time driving safety insights. Flock produces these insights by combining data from vehicle telematics with a range of other data sets, including decades of road accident data, crime reports, and real-time traffic flows. 
Onto is an electric car subscription service, all-inclusive of insurance, servicing, breakdown cover and public charging. Its electric car fleet is the largest in the UK and the latest to benefit from Flock's Connected Fleet Insurance policy. Onto's monthly subscription model provides subscribers with a new alternative to car ownership or leasing, and empowers them with flexibility - no deposit, no long-term commitment and the option to swap cars or stop the subscription every month.
Commenting on the announcement, Rob Jolly, CEO of Onto said: "When it came to choosing our fleet insurance partner, we wanted to work with a business that shared our focus on flexibility and top-quality customer experience - Flock certainly stood out as the obvious choice. 
We're confident that Flock's connected fleet insurance will continue to keep our customers safe and allow them to resolve any claims as efficiently as possible, as we continue to scale-up our electric car fleet with new models and grow our community of subscribers."
Flock's CEO, Ed Leon Klinger adds: "We have long admired Onto as a frontrunner in the world of all-inclusive electric car subscriptions - today we are delighted to welcome them on board as a partner. Flock's mission is to make the world quantifiably safer, and we can't wait to support Onto's continued growth while keeping driver safety at the heart of everything they do."