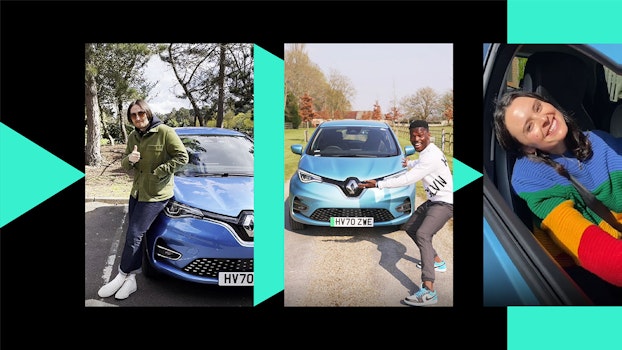 Onto By You: 5 radically simple reviews
We've teamed up with five radically simple reviewers to try out our radically simple subscription and our all-rounder Zoe GT Line. They've now spent a whole month with Onto, and what a ride! Here is their story:
Venetia
Venetia is a producer, presenter, sustainability activist and creator of the podcast Talking Tastebuds, a series about food, wellbeing and the planet. Our subscription really appealed to her because it fills her need for a flexible transport solution that respects the environment! She took her Zoe GT Line on a journey to Woolacombe Bay and it looks like it's been the perfect staycation companion.
Megan
Megan is an author and creator, her body-empowerment messages have been featured around the world! She loves car journeys with her sister Gemma. It was her first experience with an EV and the simplicity of our all-inclusive subscription was just what she needed to make the switch. She went from novice to expert in no time!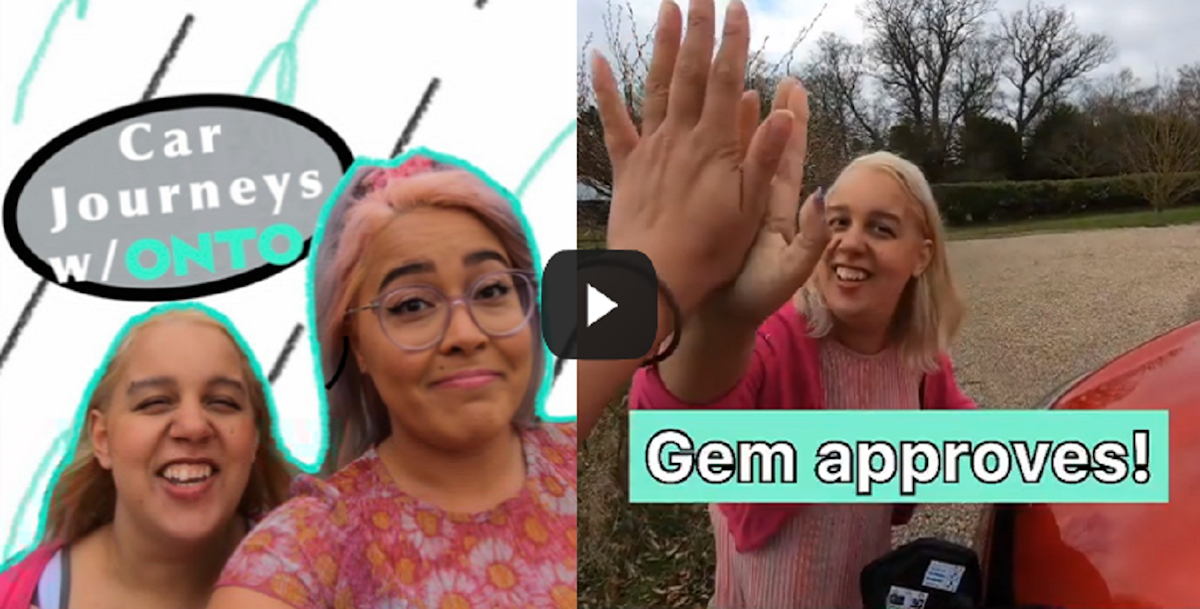 Tomi
Also known as Gadgetsboy, he is an EV/hybrid presenter and content creator. He's passionate about cars, new technology and as you can probably guess, gadgets! The advanced technology of our Onto app, allowing him to unlock the car, check its mileage and battery usage and search for charging stations, really hit the spot!
Dilly
Hailed by the BBC as "London's Marie Kondo", Dilly is the brains behind Declutter Dollies, comprehensive organising and home-styling. When she isn't zapping from client to client, she's nipping around town with her family so having access to our partners' 10,000+ charging stations for free really made any journey hassle-free!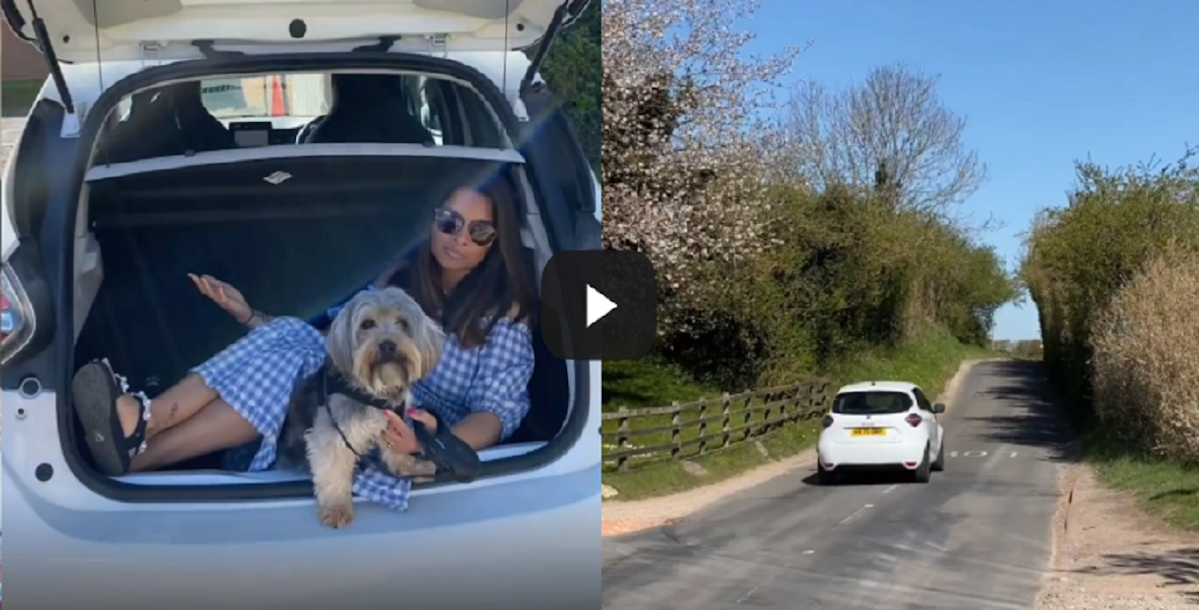 Nick
Nick is a Fashion Editor passionate about sustainable solutions in the clothing industry. When he swapped the big city for the small-town life in Bedford, a car became a necessity. Now that he has a lot more driving to do, he was delighted to hear about the 750 miles allowance included in our subscription!
Want to see more? Head to our Instagram to see the breakdown of their month with Onto!
You're next! Share your review with us to enter a competition to win a free month of Onto subscription. You have until the 31st of May to send it at [email protected]. Any content is welcomed, from text to photos or videos. (By sending us your review, you allow Onto to post it on their social media channels.)