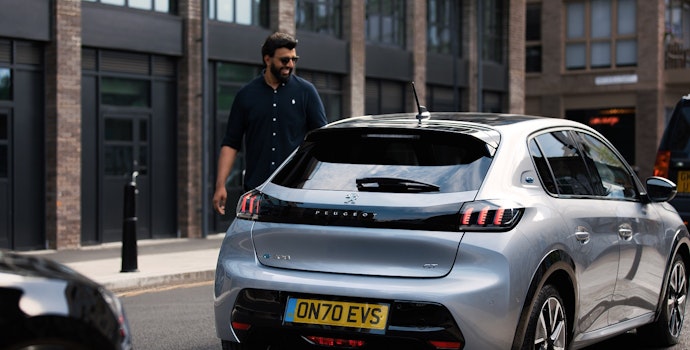 Peugeot e-208 GT Line: Sporty appeal, premium interior and ample space
Launched in 2020, Peugeot's new electric e-208 GT Line has an incredible range of up to 217 miles WLTP. Fun and comfortable to drive, this latest addition to our fleet is a youthful car with exciting features and ample storage space that will make your journey unforgettable.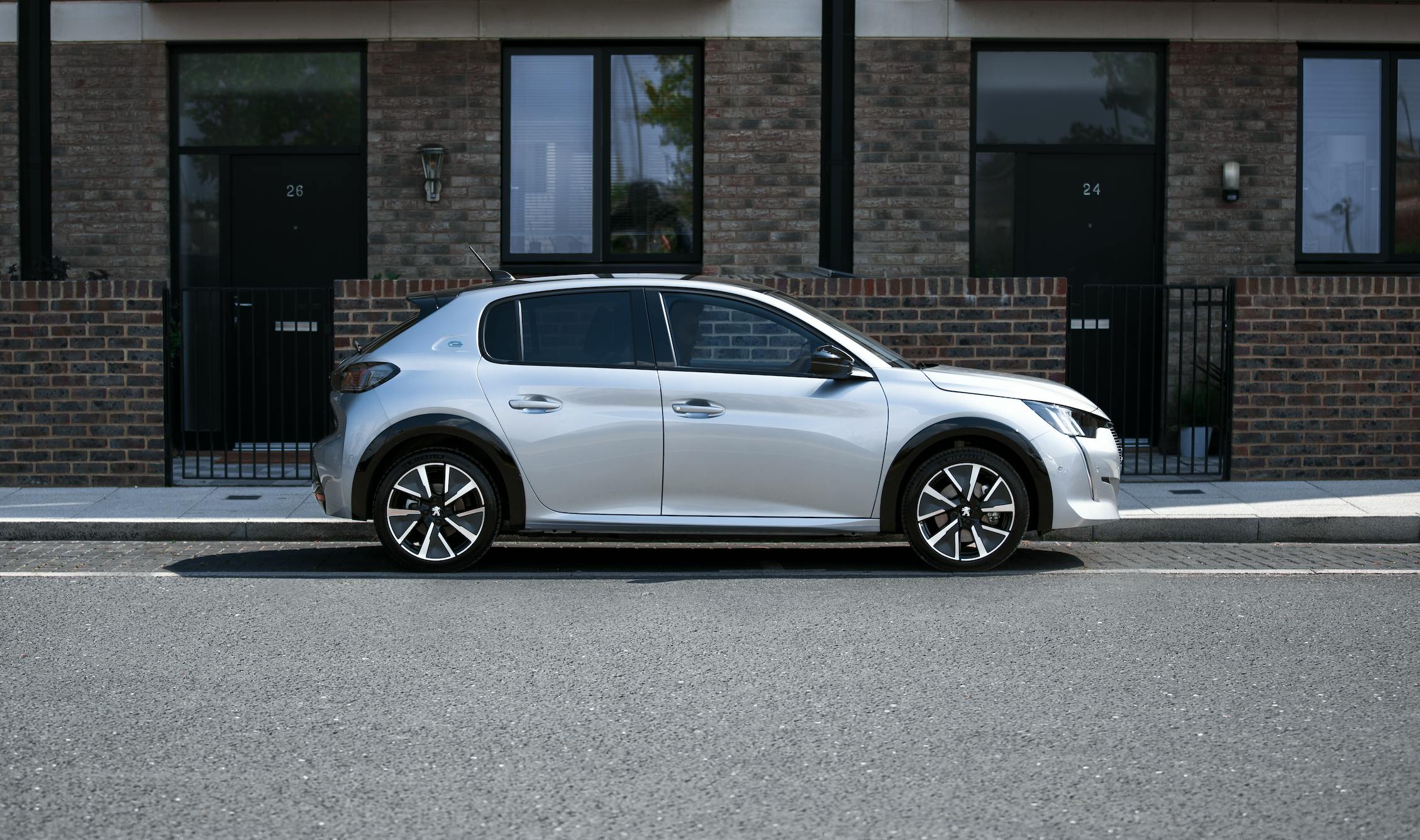 Exterior design 
The e-208 has a distinctive look with its three-claw LED light design and a diamond black roof. We will be receiving the car in multiple colour options. 
The e-208 has the same design as the Peugeot 208 (the non-electric version), with one of the only differences being a discreet 'e' badging on the rear of the car and not having an exhaust pipe. 
Interior design 
With its beautiful interior and excellent build quality, driving the e-208 feels comfortable and spacious. It has a leather steering wheel and a two-tier concave dash that make it feel upmarket and classy. The front seats are especially comfortable and spacious.
An ample amount of storage space gives you peace of mind for any journey, with generous door bins, a good number of cubbies, a tray at the bottom of the dashboard and additional storage via a hidden compartment that includes a wireless phone charging point. 
The GT Line comes with a high resolution 7-inch infotainment system that includes built-in sat nav, DAB radio and bluetooth as well as Apple CarPlay and Android Auto. The built-in dials display charging information, energy and range. 
Driving and controls 
Our e-208 GT Line comes with a 50kWh battery that gives an amazing range of up to 217 miles WLPT on a full charge. It will comfortably give you about 160 miles on the road, of course depending on your driving style and weather. It feels agile with a 0-62 time of 8.1 seconds and an impressive well-weighted and accurate steering that changes the direction of the car fast and easy, making it extremely comfortable to drive through traffic. 
With only 30 minutes of rapid charging (accepts up to 100kW) you can boost the e-208's battery from 0 - 80%. If you prefer to charge at home, you can get a full charge from a 7kW charger in about 7 hours, perfect for overnight charging.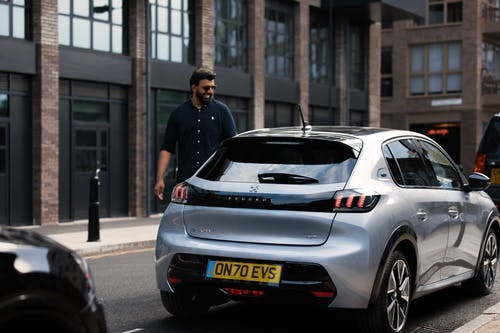 Comfort and convenience 
To add even more comfort to your driving, here is a list of our favourite features that are key when it comes to taking the wheel of the e-208. 
Wireless phone charging 
Apple CarPlay and Android Auto 
Frameless Electrochrome rear view mirror
Parking sensors – front and rear
Visio Park 1: 180° Colour Reversing Camera 
Active Safety Brake (Night function, cyclists, pedestrians)
If you want to see a detailed list of all the specific features this car comes with, check out our Peugeot e-208 page here. 
To book yours for £449 and delivery in mid-November, get in touch today!