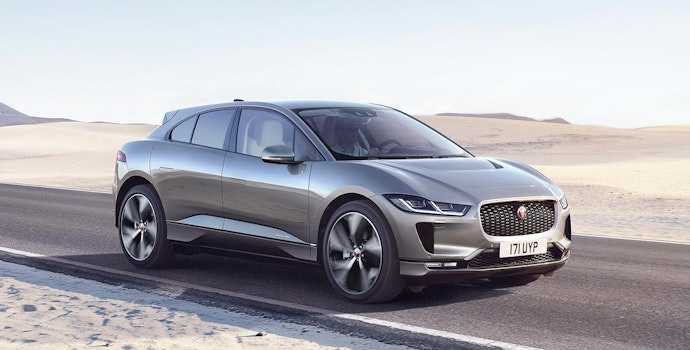 Introducing the Jaguar I-Pace HSE EV400: The best 0 emission supercar
The I-Pace HSE EV400 is both courageous and breath-taking. Being the first known luxury car brand to design and deliver a successful electric car, it's the best you can find on the market if you're looking for quality, luxury and a powerful car, all while fully sustainable. 
Accelerating from 0-60mph in 6.1 seconds and with a top speed of 112mph, if you want to feel the thrill of driving a supercar, the I-Pace HSE EV 400 is perfect for you. With a range of up to 292 miles, range anxiety is a thing of the past. The I-Pace has a 90kWh battery capable of charging to 80% in 40 minutes from a 100kW DC rapid charger; impressive, to say the least. On a 7kW home charger, you can get a full charge in just 13 hours, making it perfect for overnight charging.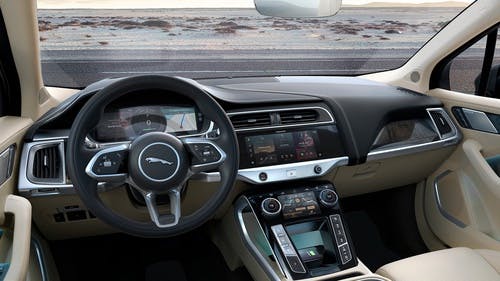 Interior design 
The I-Pace's interior could be described as the absolute best piece of art Jaguar has created in years. Premium materials such as leather surfaces and metal panelling, as well as comfortable seats and ample leg space, make the cabin ideal. 
The Onto Jaguar I-Pace HSE EV400 comes with a beautiful glass panoramic roof from which you can enjoy the views. 
Exterior design 
For many car enthusiasts delight, Jaguar has decided to keep their iconic grill on the front despite being for aesthetic purposes only. In the I-Pace's innovative design, the rear is tall and squared off for better performance. It not only makes the car look beautiful; it is distinctive and adds a strong and unique character. 
The lighting is excellent, with the Onto HSE EV400 bringing the Matrix LED headlights which add extra support for visibility and road safety. The HSE also comes with 20" Style 5068, 5 spoke, Gloss Dark Grey with contrast, making the car stand out with this unique alloy design.
Driving and controls 
One of our favourite features of the I-Pace HSE EV400 would be its adaptive air suspension. At higher speeds, you can lower the car to improve its aerodynamics, making it feel like you're in a race car. At lower speeds, you can raise it, so you get better visibility and ground clearance. How cool is that? 
The I-Pace HSE EV400 has an all-wheel-drive (AWD) and comes packed with great features for a seamless and extremely safe driving experience. These include adaptive cruise control with steering assist, high-speed emergency braking, a 360 surround camera, and a blind-spot assist, as well as traffic sign recognition.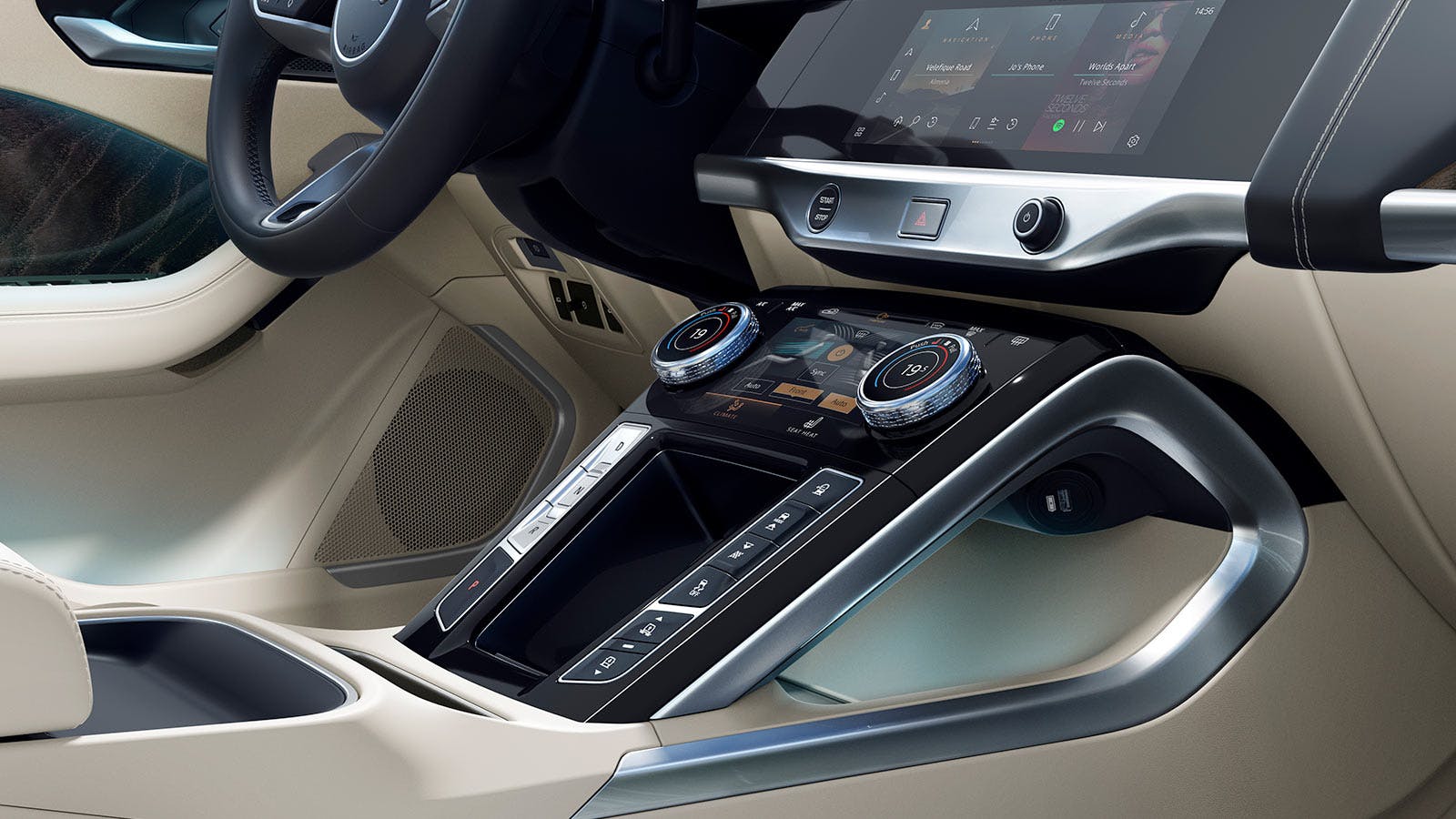 Here is a summary of our favourite features: 
A full-length panoramic glass roof
Privacy glass
Rear camera for easy parking 
Apple CarPlay and Android Auto 
Matrix LED headlights with signature DRL
MeridianTM 3D Surround Sound System
 
Don't miss out on this powerful beast. To see the full list of features and book yours now, check out our Jaguar I-Pace HSE EV400 page. 
From £1299 per month with everything included.