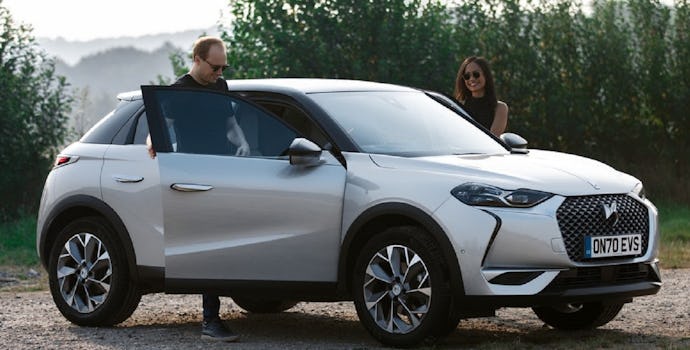 Give £50 and get £50: How does Refer a friend work?
If you are enjoying your Onto driving experience, why not share the love with your friends and family? 
When they sign up using your referral code, you both get £50 off your subscription (once)!
So how does it work? 
  1. Log in to "My account" and get your referral code 
  2. Send your code to any friends and family who want to start an Onto subscription 
  3. They register on our website, and put your referral code on the registration 
  4. When they make their booking, they will get £50 off, and you will get £50 off as well! 
Here you have a bit more information about it...
Is there a limit to how many referrals you can make? 
No. You will get £50 off for every friend that takes on a subscription!
To give you an example, if you are driving a Zoe ZE50 Iconic and you refer 8 people a month, your Onto subscription would be completely free... 🤑
When do you get the £50 off? 
Your discount will be applied to your account on the day your friend starts their booking, and the £50 will come off your next Onto payment. Your friend will get the £50 off their first subscription payment. 
What happens if by the time your friend starts their subscription, you don't have a car anymore? 
The £50 credit will still be added to your account, and you can use it when you start your subscription again in the future! 
Are you new to Onto? 
If you have registered with us but don't have a booking yet, you can still check out your "My Account" page to get your referral code. If you share it with your friends and they get an Onto car, you will still get £50 credit when you start your subscription. 
What are you waiting for? Share your referral code and start paying less for your car!
*For the full terms and conditions, check out this link.