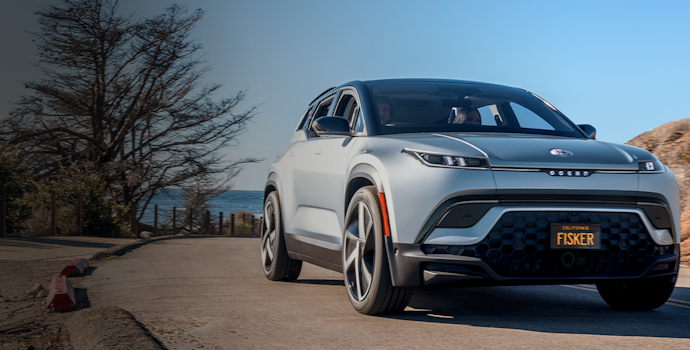 The next generation of EV mobility is coming!
We're super excited to be partnering with Fisker Inc., a passionate creator of the world's most sustainable electric vehicles and advanced mobility solutions. Supporting the growth of next-generation of EV mobility is at the core of what we do and being able to bring you 700 Fisker Ocean SUVs is a great step forward.
On top of this, the Onto Community will be the first to experience Fisker cars in the UK, as we will be their exclusive subscription partner!
Let's tell you more about Fisker Inc.
California-based Fisker Inc. is revolutionising the automotive industry by developing the most eco-friendly electric vehicles. Passionately driven by a vision of a clean future for all, the company is on a mission to become the No. 1 e-mobility service provider with the world's most sustainable vehicles.
Henrik Fisker, Fisker's Chairman and CEO, is an automotive icon and tech visionary. He is the creator of iconic vehicles, from James Bond's famed BMW Z8 to his latest, the revolutionary Fisker Ocean.
The Fisker Ocean 2023
We're delighted to announce that the model joining our fleet in 2023 is the Fisker Ocean Ultra!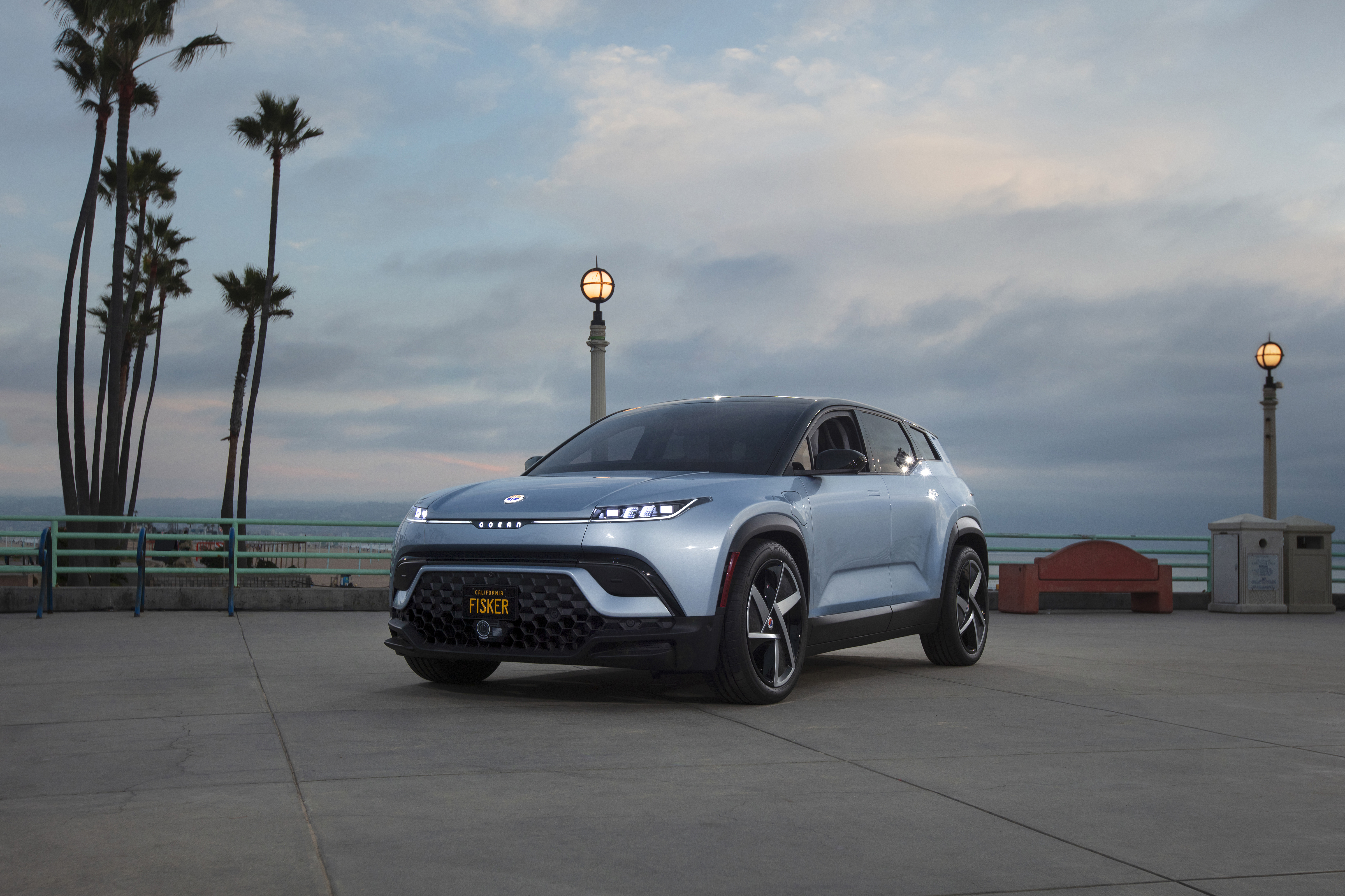 Our CEO and co-founder, Rob Jolly, and CCO, Rui Ferreira, recently attended the official European unveiling of the Fisker Ocean in Barcelona at Mobile World Congress and it certainly didn't disappoint.
Rui shared his thoughts on the impressive nature of the Fisker Ocean saying, "Its presence, stance, detailed and unique design features really make this SUV stand out from the crowd. Combined with an incredible powertrain, battery package and high tech features, this is an SUV that will be a runaway success. We can't wait to start receiving the first of the Onto 700 units in 2023 and get it into the hands of our subscribers (well, 699 because one is for me)."
Here's Rob getting a close up view of the car for the first time.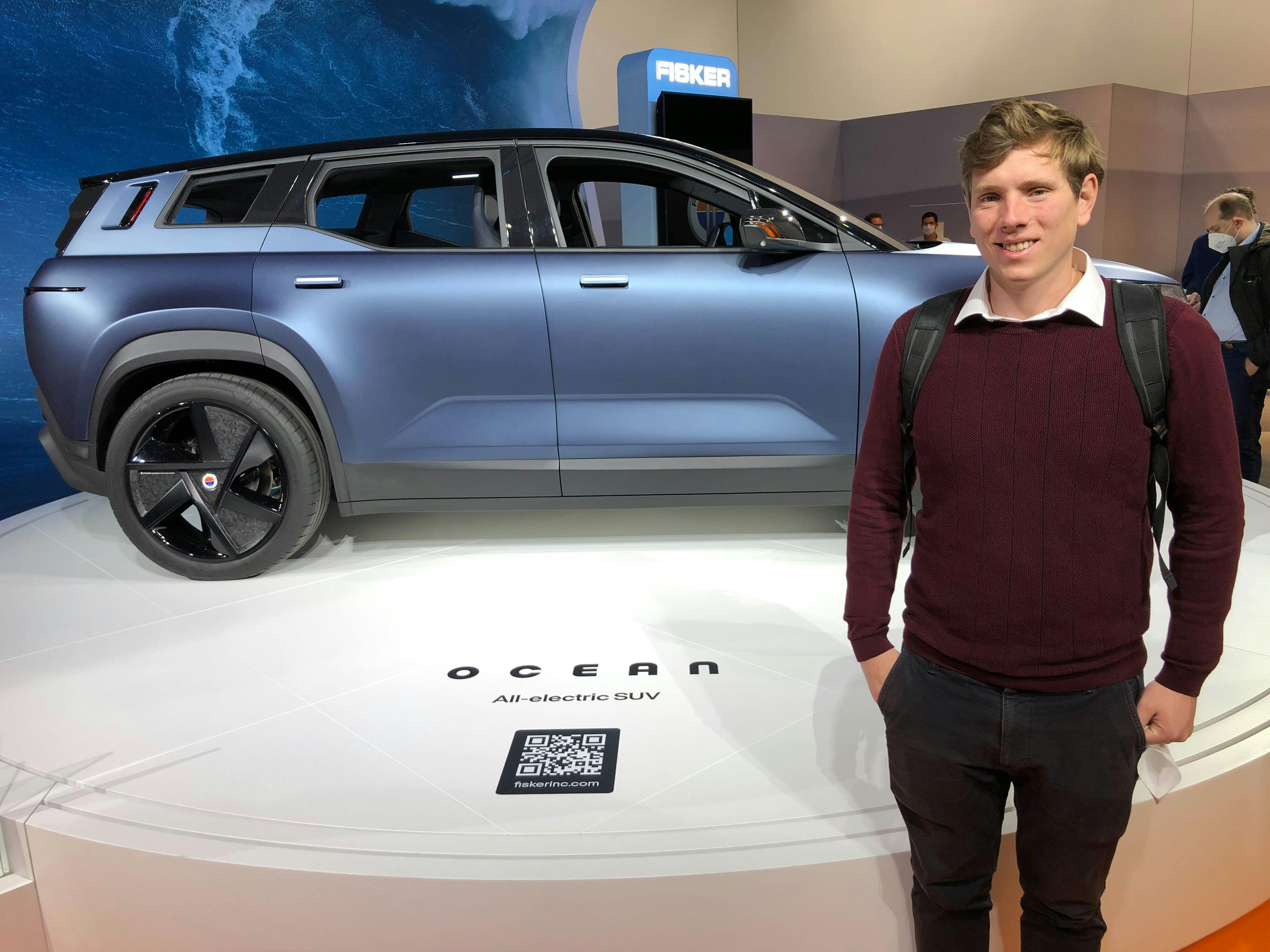 Here's what we know about the Fisker Ocean Ultra already:
It's not just an EV, it goes in unison with the planet with its OpenSky sunroof, vegan interior and upcycled materials like recycled fishing nets and fibres derived from worn-out t-shirts. The interior also boasts an innovative 17.1" revolving central touchscreen, a totally high-end infotainment system and comes with the Fisker Premium Sound + system. The Hyper Range battery gives it 340 miles of range (estimated WLTP) and its highly capable performance will make it an amazing adventure companion. Other notable characteristics and features include:
Powertrain: Dual Motor AWD
0-60 mph: 3.9 seconds
Peak power: 540hp 
Drive Modes: Earth, Fun, Hyper
Unique Ultra Interior Trim option
Digital Rear-View Mirror
360-degree surround view
Automatic Emergency Braking - Premium
Reverse Collision Mitigation
Traffic Sign/Light Recognition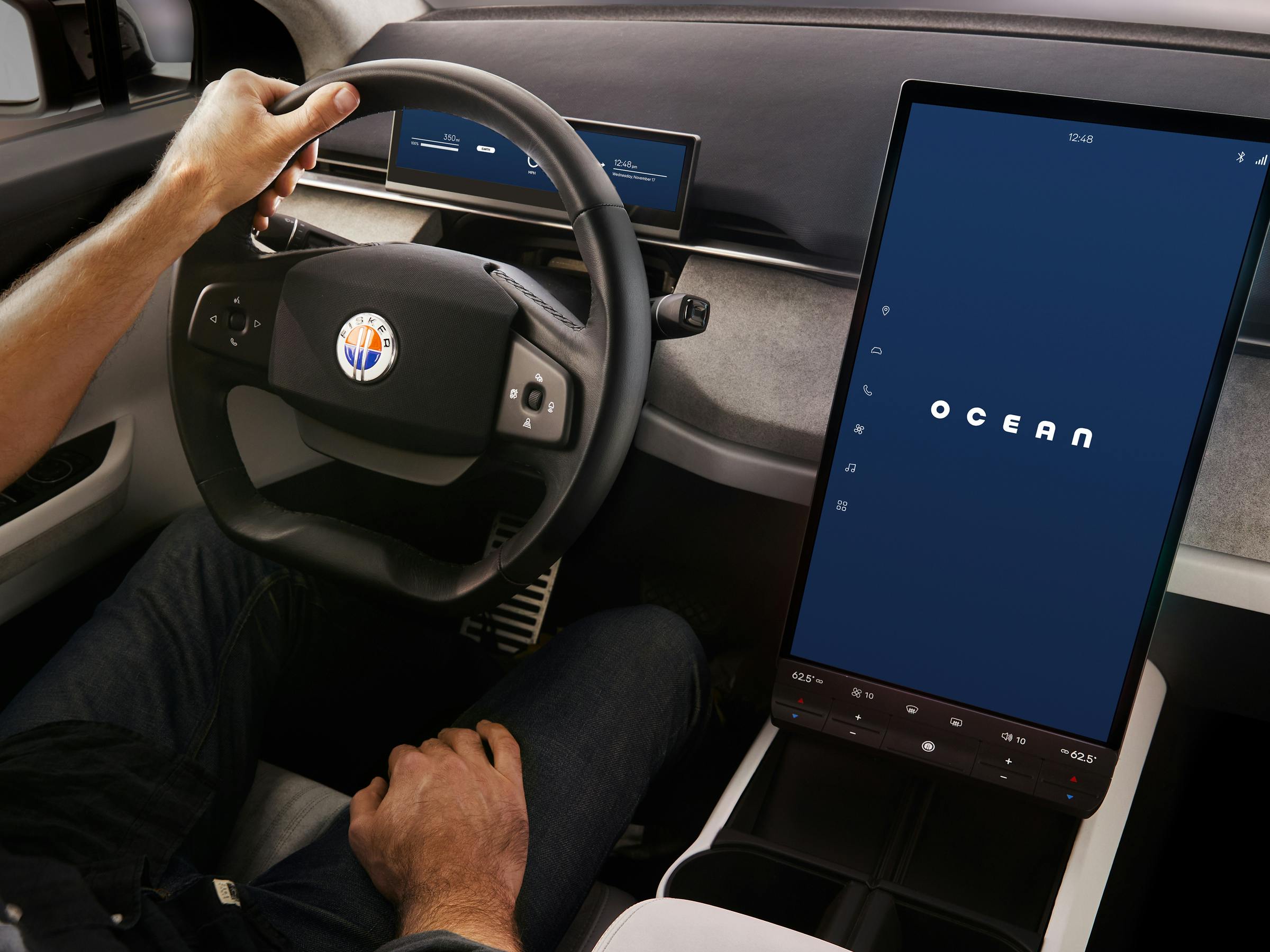 Not to mention the patented "California mode", enabling you to open nine glass panes at the touch of a button. You will be able to enjoy an open-air drive while maintaining a safe cocoon-like structure. And yes, even the rear window opens!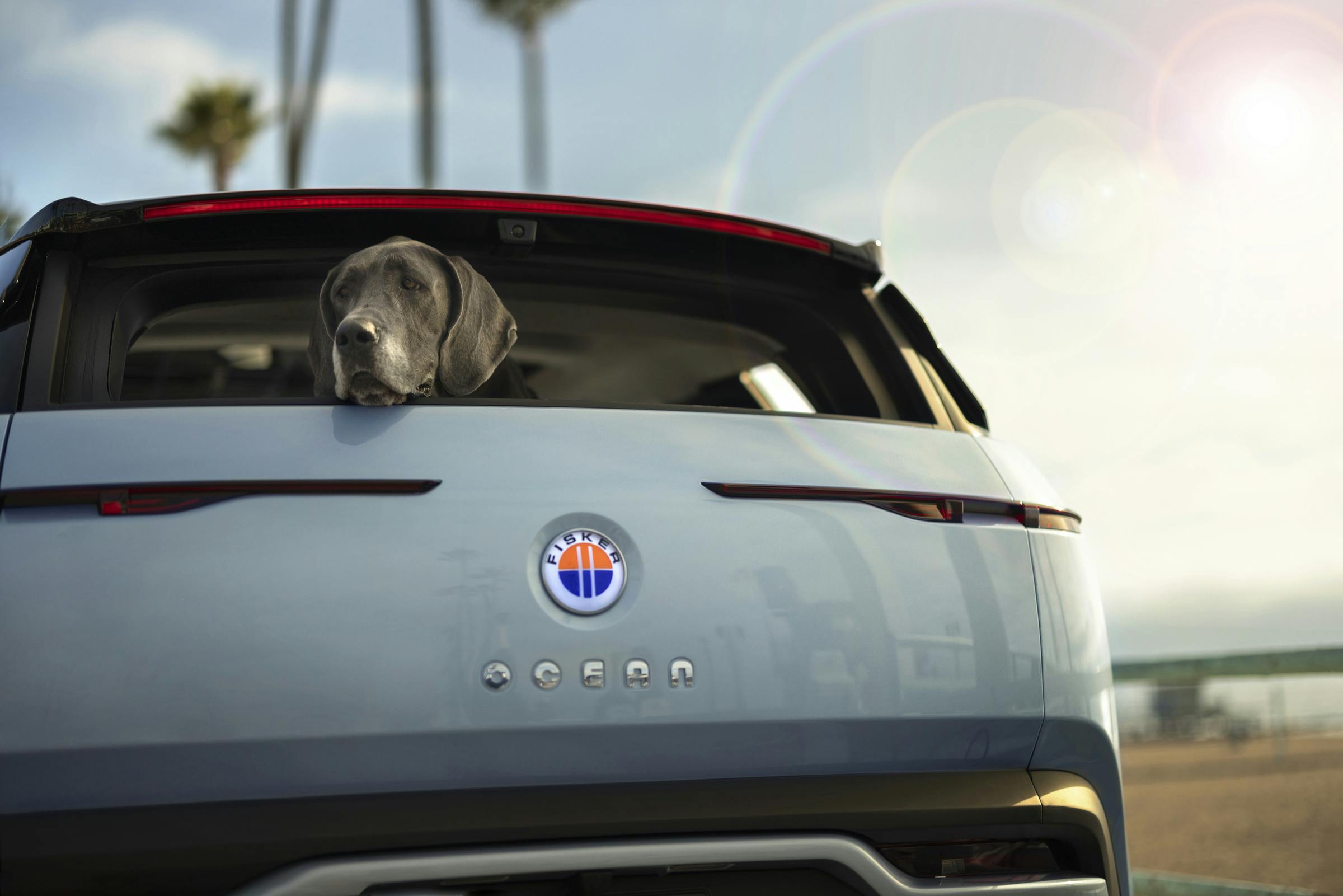 We really hope you're all as excited as we are for the Fisker Ocean to arrive in the UK in 2023. We can't wait to have it in our fleet and bring you the next generation of EV!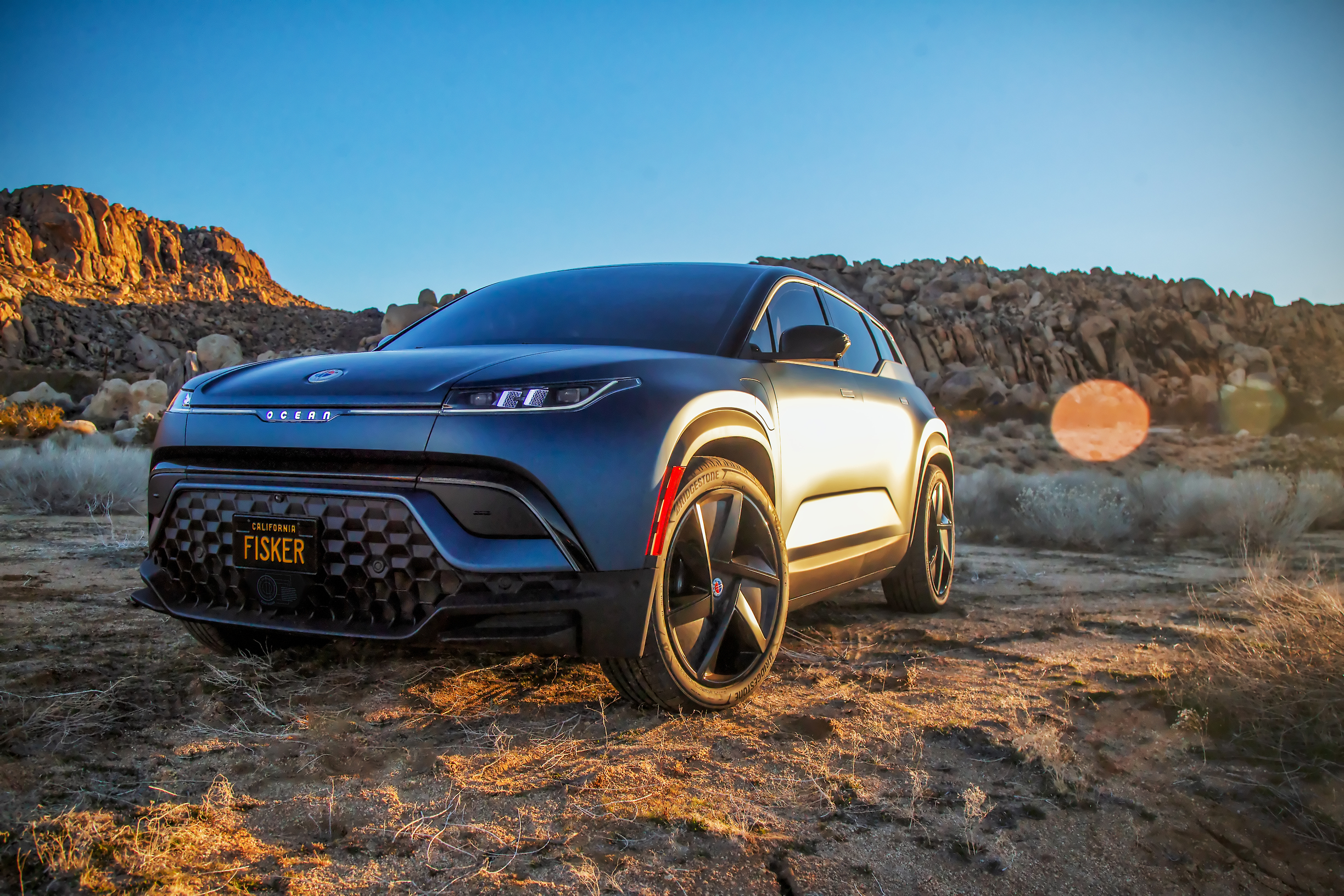 Want to stay updated?
Just fill in the form below to receive the latest news about the Fisker Ocean.
Seen in Press
"We are seeing the rapid growth of innovative companies like Onto that are enabling the transition to electric mobility. Our focus for business-to-business reservations is to focus on high-quality companies that share our commitment to the delivery of an outstanding customer experience. Our partnership with Onto is a significant step in rapidly building our presence in the UK electric vehicle market."
Henrik Fisker, Fisker Chairman and CEO
"We're thrilled to be partnering with Fisker to offer our customers even more choice when it comes to driving an Electric Car. Fisker's impressive goals for electrification and for always bringing the latest technology match our own and we are excited to go on this journey with them.  Onto subscribers will be able to enjoy all the benefits of the impressive Fisker Ocean together with our hassle-free service."
Rob Jolly, CEO and co-founder of Onto