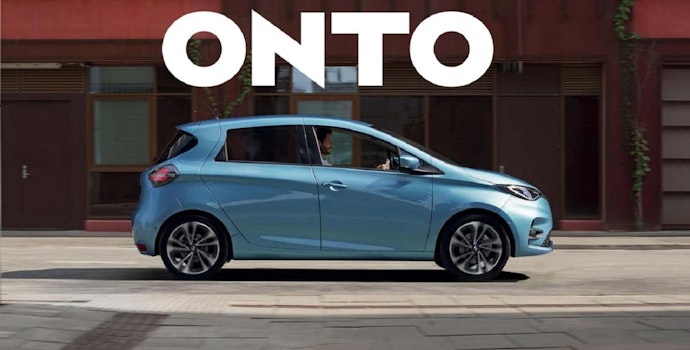 Evezy is moving onto something new
Evezy. EV-ezy. Eveasy...
We know. 
It's hard to get it right. 
How do you even pronounce it again? 
If there is one thing that was clear to us after launching Evezy a few years ago, it was that people couldn't say it. They couldn't spell it. They couldn't remember it. 
When we came up with the name Evezy, we aimed to encompass our vision in one word. Making the switch to an electric vehicle (EV) easy for everyone. We wanted to offer the first service in the UK where you could subscribe to an EV at an affordable price, with no commitment and everything included. Specifically, we wanted to bridge the gap in the market and offer the best of both worlds: the affordability of a lease with the short term commitment of a rental. 
As time went by, we realised our core mission to make EVs easy for everyone could not happen without breaking boundaries and pushing the motor industry to move into the future. We were challenging the status quo and doing things differently by offering an all-inclusive subscription. People came to us for EVs, but stayed for the revolutionary experience. 
We didn't want to only make EVs accessible for everyone. We wanted to focus on innovation and reimagining the experience of having a car, electrifying every part of the journey. An electric future with boundless energy. 
We spent months rethinking the future of the brand, and it was right in front of us all the time. We are bringing people on a journey - onto something new. And with that, Onto was born.
Onto is the way forward – onto new cars, onto new technologies, and onto new ways of driving. You'll see our energy and excitement for this brand flowing through everything we say and do. 
Onto is an experience that is distinct, created and supported by a team that thinks people-first. It means we will always keep moving forward. We will stop at nothing to bring our members a constantly evolving experience.
So buckle up and feel the future of driving, with Onto.
You are only going to see our name change today, but in the coming months we have a thrilling new brand we will be sharing with you. New personality. New website. New app. Same electrifying service you love. 
Stay tuned ;)