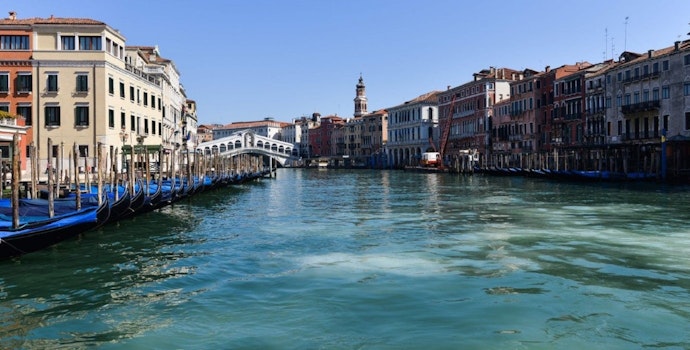 Environmental silver linings that are happening right now
We're currently living in unusual times, with lots of events happening around us that are out of our control. Like many of us holding out at home and trying to stay strong (not sure what to do), we've turned to simpler things that help us remain calm. Whether that's sitting in the garden, catching some rays or listening to the birds chirping; nature has brought us solace.
To keep the mood up, we wanted to share with you how the Covid-19 lockdown has affected our environment in an eye-opening way. Wildlife has returned, and the results are amazing.
Venice Canal waters have turned crystal blue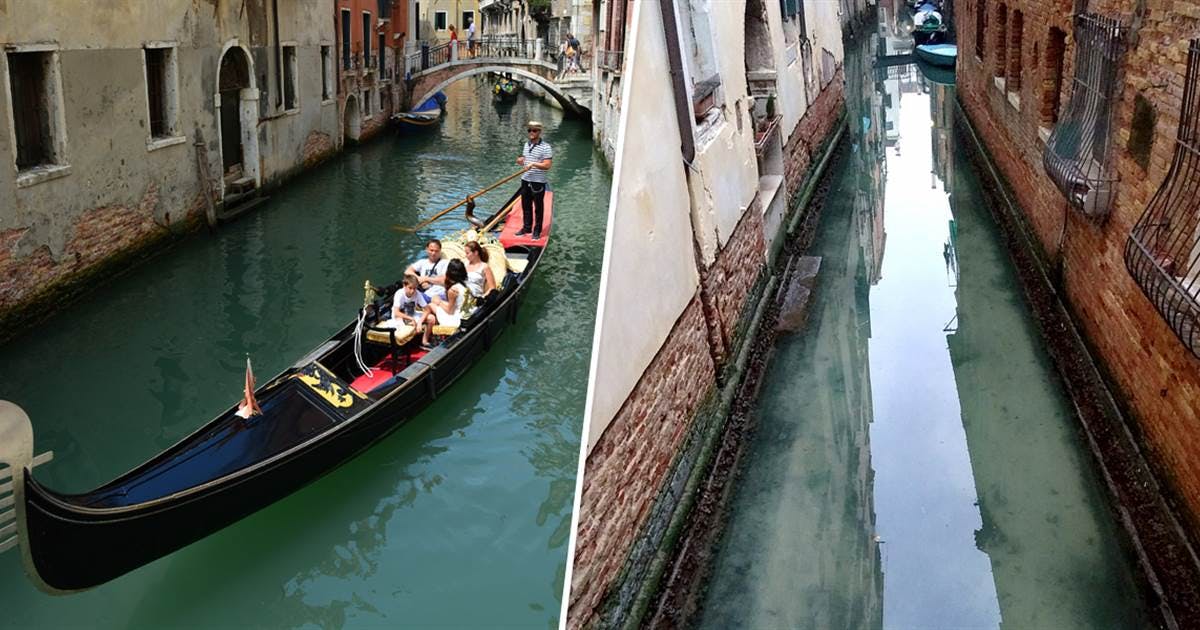 As countries and their governments put in place new rules for people to self-isolate, the majority of us have had to stop all non-essential travel. While Venice is known for being a popular travel destination for tourists, the city's low tourism traffic has drastically changed the scenery. The often murky canals have turned clear because of reduced boat traffic and for the first time in years we can see crystal blue waters.
Resident Gloria Beggiato describes the view like it's "a pond because there are no more waves caused by motorised boats transporting day-tripper tourists. And of course, the giant cruise ships have disappeared."
Under the Venice lockdown rules, residents can only leave their homes to buy food or to walk their dog. While people obey the new guidelines and stop all motorboat taxis, gondolas and tourist boats, it's remarkable to see how the ancient city has transformed before our eyes. Videos and photos posted on social media show small fish in the canals. The posts have sparked joy among readers,one person tweeted"The clear waters in Venice is what happened in just a month of lockdown. Just imagine if we actually start taking measures towards climate change."

It would be lovely, indeed.
Air pollution and CO2 have dropped in New York

If we cross the pond, we can see more positive effects of the countrywide quarantine. The good news is, the levels of toxic air pollutants are dropping drastically in New York. A satellite data reading byDescartes Labsshows us the huge decline in pollution as city traffic has seen a steep drop-off recently as schools, restaurants and offices shut down.
Wake up and smell thecoffeefresh air!

Data from TomTom (the GPS navigation firm) show peak-hour traffic down between 13.5% and 26% compared to this time last year. Scientists have said that this is thecleanest they've ever seen, as carbon monoxide levels in the city drop by nearly 50%. Although these levels could quickly speed up after the pandemic, some would argue that now is the time to invest in greener and sustainable options to save our planet. But to do that we need a simple mindset change; petrol cars still dominate the roads of many big cities, imagine the positive impact we would create if there were a greater focus on bringing in a cleaner mobility future with EVs.
China has seen a 25% drop in energy use and emissions

As China battles with the most serious virus pandemic of the century, the impact of the country's energy demand and emissions are starting to be felt. As Chinese New Year fell early this year,the outbreak of coronavirus in Wuhan saw flights grounded and Lunar New Year events in major cities cancelled. While most families pack up work and fly back home to celebrate the event with their loved ones, there is generally a slow down on energy demand during the holiday. However, with the government prolonging the holiday and the country in lockdown, coal consumption at power plants fell to a four year low!

Looking at the satellite image, we can see a big drop in nitrogen dioxide levels in the country. Throughout the month,electricity production was down 8.2% and thermal power (dominated by coal) dropped by 8.9%. Fei Liu, an air quality researcher at NASA, states"This is the first time I have seen such a dramatic fall in such a large area for a specific event."
It's far from certain how long these dips in emissions will last for, but there's one thing for sure; the global response to the pandemic has been fast and radical. Crisis aside, the dramatic difference it has had on our climate is something that can't be ignored.  The International Energy Agency (IEA) says clean energy should be "at the heart of stimulus plans to counter the coronavirus crisis".
If you've been near the internet for the past few weeks, you will not have escaped Coronavirus news. The endless streams of information are enough to send anyone in a Netflix hole to escape it all. However, we hope you enjoyed these positive silver linings that are happening right now. Stay safe, stay connected and remember, we are all going to get through this together.