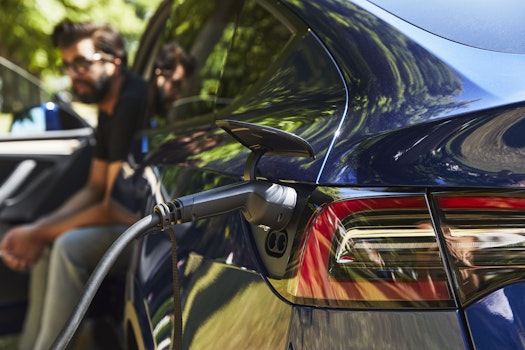 Electrify Your Savings: Why Electric Cars Are Cheaper to Run
Electric charging vs petrol costs
How much more cost effective is running an electric car?
Despite the volatility of gas and electricity prices over the past 12 months, one thing remains constant - the clear cost advantage of charging an electric car compared to filling a car with petrol. Yes, switching to an electric car is not only good for the environment but it's good news for your wallet too.
Some examples have creeped into the news recently, highlighting that electric car drivers who only use rapid public chargers typically spend more than the fuel alternative for the same amount of miles. That might be true in some instances, but in reality most electric car drivers use a variety of charging options, not just rapid charging.
Some electric car drivers prefer to charge their car at home while others use a range of public charging options at varying charging speeds with different prices. Some drivers own their cars outright while others lease or subscribe to a car. With electric car subscriptions like Onto, public electric charging is included as part of the monthly fee.
But no matter whether people own their electric car or however they choose to charge it - in the majority of cases it's a much more cost-effective way to drive compared to an ICE (internal combustion engine) car. 
Comparing the costs
Onto is in a unique position to identify trends from the charging and driving behaviour of its members and from this we can analyse how cost-effective electric charging really is. For the purpose of this blog we discounted the fact that charging is already included as part of an Onto subscription, but we used patterns from our subscribers' charging behaviour to make some intriguing comparisons.
Firstly, to compare electric cars against ICE cars, we chose three ICE models that most accurately matched up to their electric counterparts - based on power, size and spec. We also used an average of 750 miles a month as a baseline, given that's the amount of miles included in an Onto subscription. In terms of the charging and petrol costs, we used the latest data from Ubitricity, Pod Point and the RAC to make accurate comparisons.
Most importantly, we wanted to show that electric car drivers use a range of charging options and therefore from our research we identified three different charging character profiles:
The home charger - they always charge at home
The mixed charger - they occasionally charge at home but use both slow and rapid public charging the rest of the time
The public charger - they charge roughly half the time with slow public charging and use rapid public charging for the other half

Here's how each profile's electric charging costs would fare against petrol over 750 miles: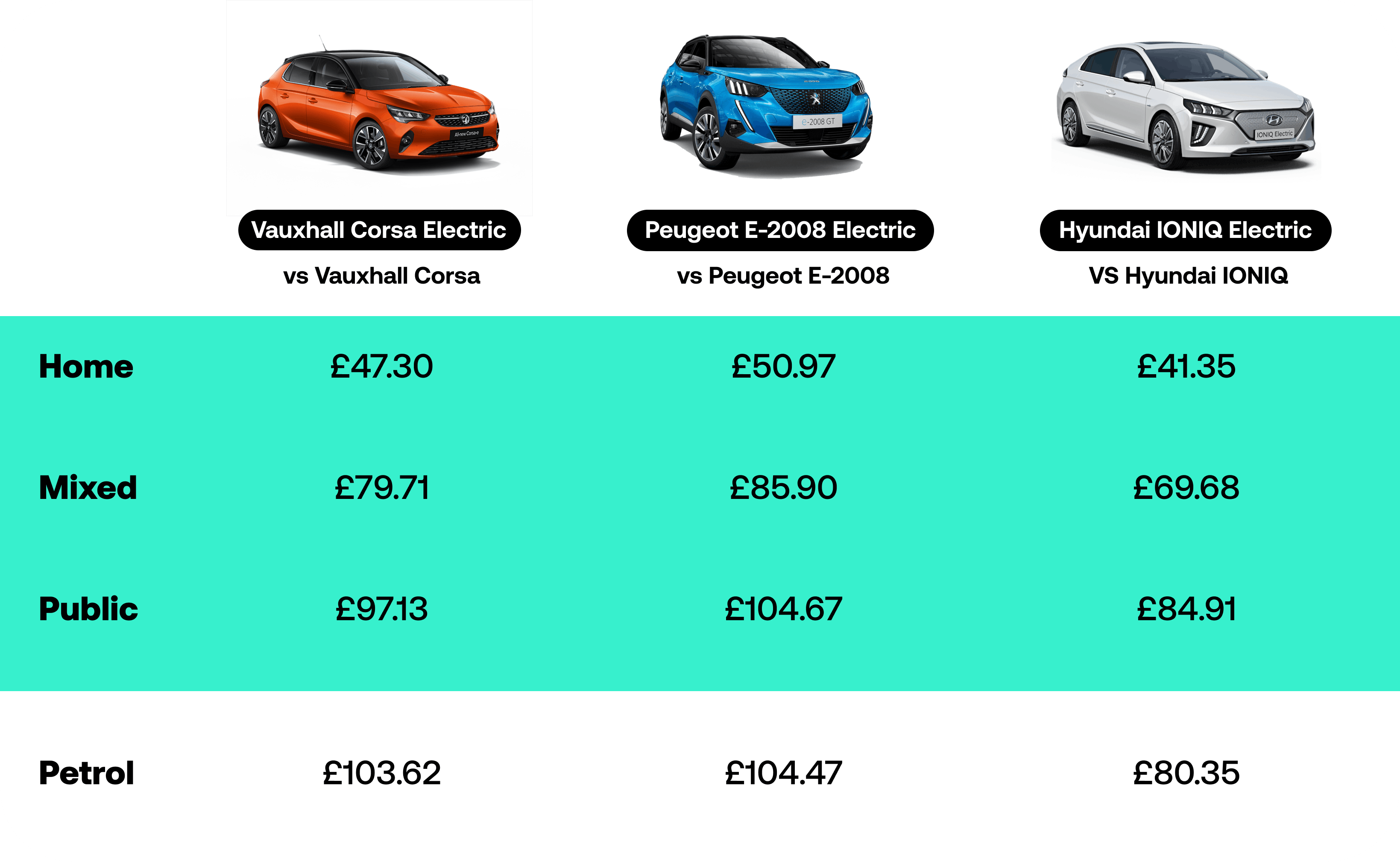 From our research, it's clear that electric charging is, on average, more cost-effective than petrol. We found home charging to be by far the most cost-effective way to run a car, costing roughly half the amount of the petrol equivalent. The 'public charger' profile costs are similar to petrol users, but it's important to consider the environmental benefits too. By driving 750 electric miles every month for a year you would save just under a tonne of CO2 from being released into the atmosphere!
With the price advantage clear to see, it's just one of the reasons why more and more people are switching to electric cars every day. An Onto subscription makes the transition even smoother with over 20,000 public charging stations included in your monthly subscription.
Our electric cars
Elite Premium
175mi
Real World Range
|
Model
GT
155mi
Real World Range
|
Model
Premium 38kwh
155mi
Real World Range
|
Model