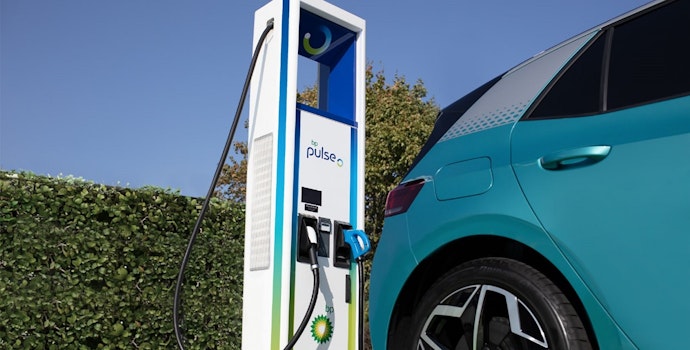 Useful Tips for Public Charging
Tips for charging at Public Stations
If you're new to the world of EVs or know someone else who is, then this article will guide you and hopefully save you from getting a fine.
In most cases, the process you need to follow is to check opening times, charging costs and whether you need to register your car. But, below we've got more specific advice to help you with this. Make sure to check out our charging partners here, so it can help you plan your journey.
What is the procedure for charging at each location type with our Public Charging Partners?
Hotels:
There are a good selection of hotels in the UK with rapid chargers, which makes stopping at them a good option.
You should notify someone in the reception area that you're stopping to charge your car and if you don't do so then you're risking getting a fine. If you notify reception with your car registration number then you'll have nothing to be worried about. There are hotels with charging facilities nationwide.
Dealerships:
If you are stopping at a car dealership to buy something, then you can often charge your car. But, beware that in most cases, this arrangement is for customers only. It is worth contacting the dealership prior to arrival to check whether the charging point is operating and opening times. On arrival, you will in most cases just need to report with reception before charging your car.
Leisure centres:
Charges may apply and look out for opening times.
Hospitals:
Staff and visitors only. Charges and opening times may apply.
Multi-storey and on-street parking:
Staff and visitors only. Charges and opening times may apply. Some on-street parking is free on a Sunday, so it's worth checking various places and finding your best option.
Retail car parks:
Parking varies significantly, depending on opening times. Some retail parks offer 2 hours free parking, but it's worth researching before visiting.
Service stations:
With the variety of charging options we offer, you should be able to charge at most service stations. However, sometimes it's best to look ahead on your journey just to double-check the service stations can cater to you. Hotels are also an option with their rapid chargers, however they may charge a fee to use if you aren't staying there.
Educational establishment:
Various educational institutions offer charging points, with most of the schools being based in London. But, across the UK there are also a number of universities offering EV charging, including University of East Anglia, University of Birmingham, University of Worcester, University of Hertfordshire, Coventry University Enterprises 2 and Manchester Metropolitan University.
Workplace car parks:
Some workplaces offer electric car charging for their employees and others even offer it to the public (but it would always be worth checking this first). If you don't already have charging points at your work, then why not mention it to your manager or the owner of your business.
Workplaces may be encouraged to try charging facilities If you have a number of work colleagues that drive electric cars or are based in London and other areas where low emission zones are being installed.
Airports:
These chargers are ones to research beforehand as they can vary, but there is a charging point at Glasgow Airport Long Stay Car Park which is free to use. There is also a charging facility at the Crowne Plaza John Lennon Airport, Speke which includes rapid charge.
Conclusion
Although this list is extensive, it does not include all charging facilities and as electric cars grow even further in popularity, there will be more locations available for stopping to charge.
The key point of this article is to ensure that you prepare for charging your electric car by checking opening times, registering at hotels and paying for on-street/multi-storey parking. Don't get caught out as these mistakes can lead to hefty fines.