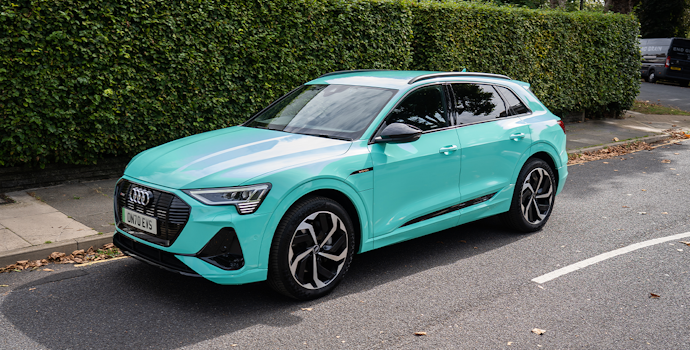 Best electric cars: Top Gear's award winners of 2022
Which electric cars topped the list in Top Gear's ranking of the best electric cars in 2022? We share our take on their top award winners along with the essential information you need to know about each car.
Top Gear's best electric cars of 2022
From family electric cars to luxury EVs (electric vehicles), Top Gear's list of the best electric cars available in the UK in 2022 includes something for every driver. We've summarised their picks with our take on them, shared the key details on each EV, and highlighted the monthly subscription costs for the ones you can start driving today with Onto.
Best electric luxury cars
Luxury electric cars dominated the top five picks for 2022, with the Porsche Taycan taking the top spot at number one, closely followed by the Tesla Model 3 at number two and the Audi e-tron at number four. 
Impressive performance and luxe interiors were two of the key factors that contributed to the success of these electric cars. Both the Porsche Taycan and Audi e-tron are based on the VW group J1 platform and share the majority of their technology, representing some of the top efforts in electric car engineering - plus the features that have built both brands' reputations as luxury institutions.
[Audi e-tron] is  simply a handsome four-door GT that plays to Audi's strengths – namely a high-quality interior, comfort and useability and a belting turn of pace that's more than worthy of the RS badge.
Available as a sporty GT or a powerful estate car, the Porsche Taycan brings together the performance and styling of a Porsche with advanced EV technology. The first electric car by Porsche, the Taycan is poised to become a modern classic.
And sister car to the Taycan, the Audi e-tron, is just as sporty! A high-performance GT, it offers exclusive luxury in the form of a modern EV.
Though billed as the brand's entry-level car, the Tesla Model 3 isn't lacking in Tesla's signature style - or range. The Tesla Model 3 has sleek minimal interiors and an impressive range of 215 miles - combined with the unique special features and hidden extras to discover, it's easy to see why Tesla has set the paces for luxury electric cars.
[Tesla Model 3] This is the future we were promised – a car with sentience, a sense of humour, and a fresh take on the old norms.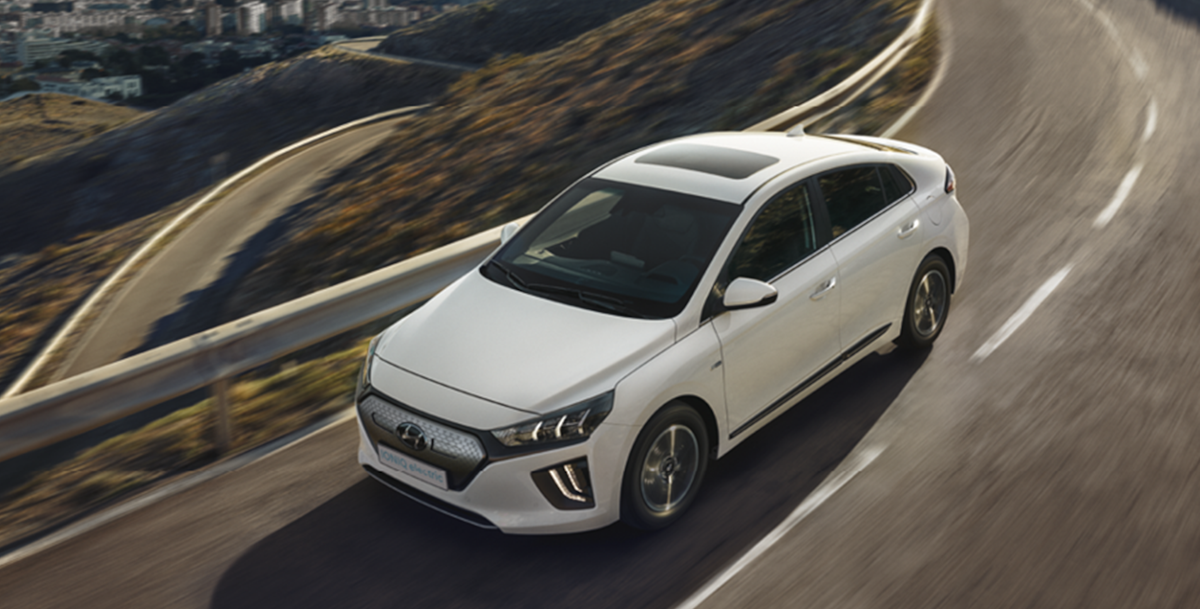 Best family electric cars
Though the top picks skewed high-end, the family electric car Hyundai Ioniq snagged the number three spot. With its futuristic styling and family-friendly features, it proved that practicality didn't have to mean sacrificing design - or space!
Look past its stylish exterior and you'll find a roomy interior complete with five seats and plenty of leg room - perfect for getting the whole family around. Already attracting pre-order hype, the Ioniq is tipped to become a popular choice in 2022.
That Hyundai is now confident enough to put a car as bold-looking as the Ioniq 5 on sale is impressive. But the fact this retro XXL hot hatch bodywork conceals one of the most complete family EVs money can buy is downright remarkable.
The following Top Gear award-winners are available at Onto:
| Electric car | Range | Monthly subscription cost |
| --- | --- | --- |
| Tesla Model 3 | 280 miles | £1099 |
| Hyundai Ioniq | 155 miles | £499 |
| Audi e-tron | 220 miles | £1299 |
| Volkswagen ID4 | 255 miles | £899 |
| Jaguar I-Pace | 225 miles | £1299 |
| Peugeot e-2008 | 155 miles | £589 |
| Fiat 500 electric hatchback | 145 miles | £489 |
Top Gear's best electric cars available with Onto
Whether you're looking for a cute city car or a spacious family SUV, many of Top Gear's top picks are available with Onto. Choose from electric cars like the luxurious Jaguar I-Pace or the compact Fiat 500 - and feel free to swap your selection as your needs change.
Onto offers access to the best electric cars on the market with all-inclusive monthly subscriptions. So if you're looking for something sporty for summer but want to swap it for a sturdier pick for the school year, your Onto subscription gives you that flexibility.
Experience one of Top Gear's top electric cars of the year - then experience another!
Related articles
This is the future of driving
Discover our round-up of the latest electric cars in 2023, including the best offers, charging, performance and range.
For an all-in monthly fee, enjoy all the benefits of car ownership, but none of the hassle.