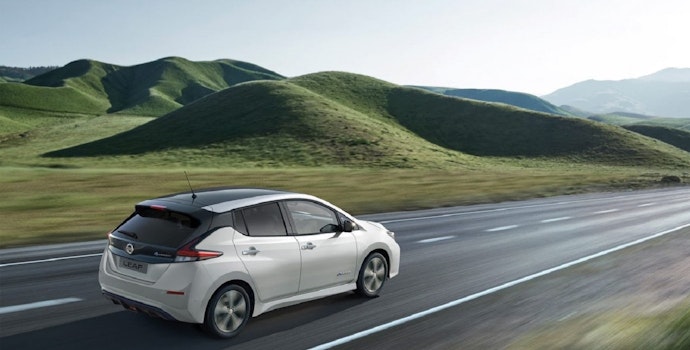 3 of the Best Electric Car Road Trips
Planning your next electric car road trip? Range anxiety is still a concern for many people looking to go on an EV road trip, but it doesn't have to be. With a bit of preparation, you'll be able to travel 3 to 4 hours with very little stop times so that you reach your city or countryside location. Not to mention, it's pollution-free and more cost-efficient than a traditional car! 
In this post, we'll explore some of England's top places to visit and offer some tips to make sure you're prepared for the journey. As part of our road trip series, we also plan to help you with advice on road trips in Winsdor, Lake District and Brighton. 
Whether you're someone who is new to the world of electric cars or have been on a couple of road trips yourself, we're sure you'll find something useful in this guide. Let's start by giving you some tips on what to pack for a road trip, before exploring our first place, Windsor. 
What to pack for a road trip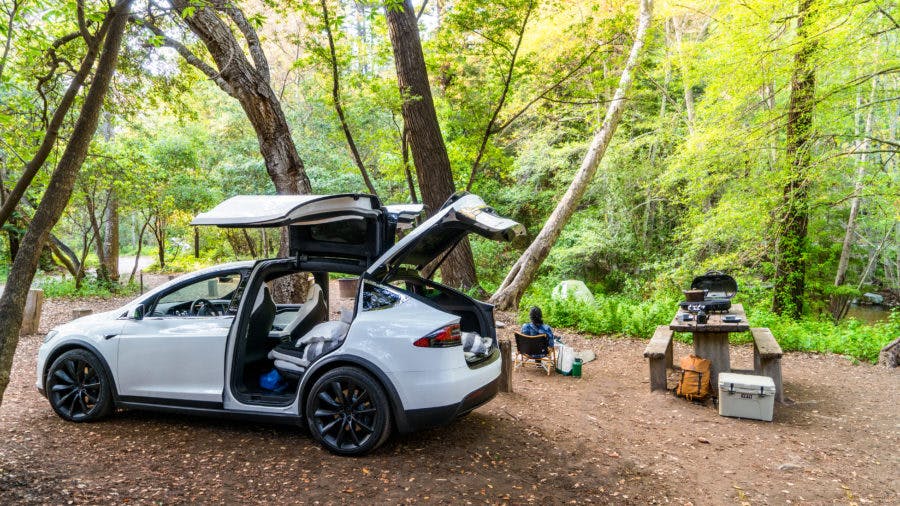 Driving an electric car does mean that you'll have to take some initial steps before heading out on the road, but these should all be things that you're used to doing by now e.g. double checking that you have your charging card, ensuring that your car is fully charged and that charging cables are inside. 
You may also find our other blog on car maintenance checks helpful, which covers how to monitor your car tyres and fluids before a long journey. 
Your preparations for a winter road trip could be quite different from the summer, so ensure that you get up 30-45 minutes earlier than usual if needed to defrost your car.
Planning your road trip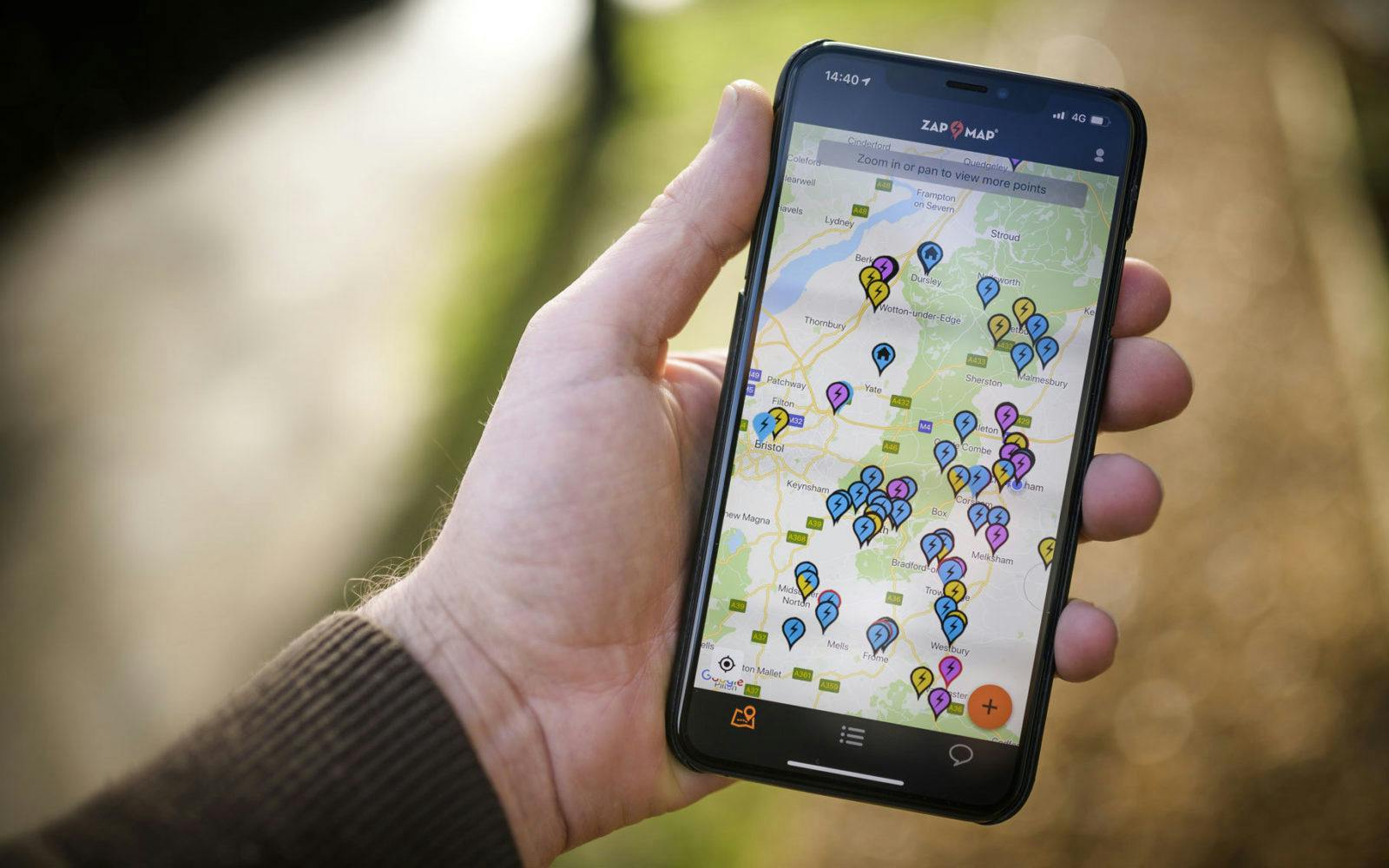 It's always worth checking to see what the weather and road conditions will be like to ensure you have a safe journey. This might have an effect on the time of day that you set off or the route you take.  
If you haven't already, download Zap-Map and filter to charging points belonging to our charging partners so that you can find the best (free) places to stop off and charge your car en-route to your destination. We also recommend searching for rapid charge points to limit the time you need to stop for.  
Whether you're going on a solo road trip or away with friends, don't forget to bring some entertainment for the journey.
If it's the former then there are some suggestions for audiobooks for road trips, but if you're more into music then don't miss out on the 50 best road trip songs by Spotify.
Now, if you're really into your planning, you can also download an app like Roadtrippers to help prepare for your road trip. Beware that many apps are US based, but Roadtrippers will give you information on things to do and hotels in the area.
Windsor Road Trip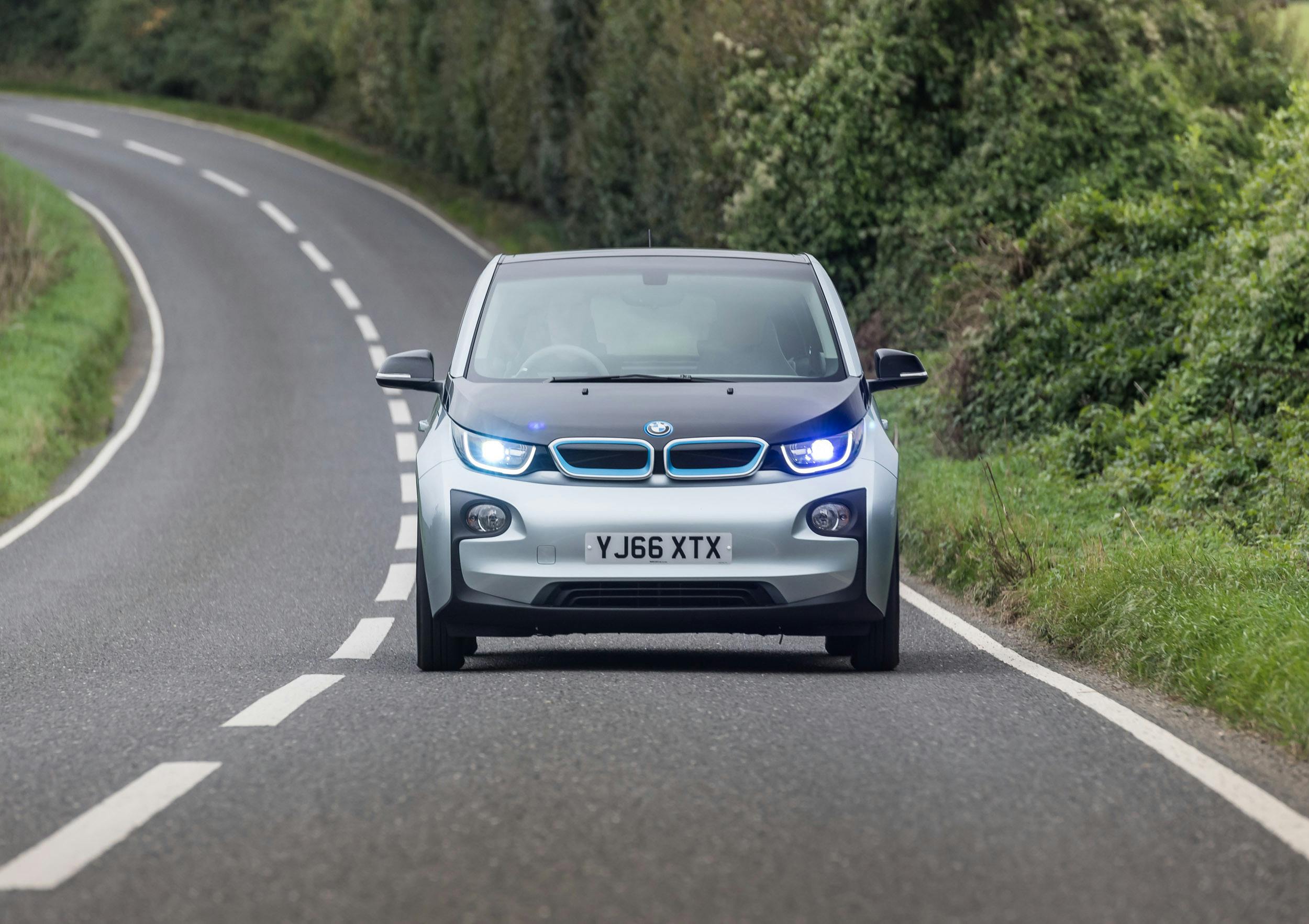 A day or weekend trip to Windsor is easily reached from London, Oxford and Swindon, but day trips could also be possible from Bath and Bournemouth as long as you're prepared to get up a bit earlier. First of all, we've got you covered for charging points in Windsor:
Windsor Lawn Tennis Club: This rapid charging point is located just inside the entrance on the left. Note that an overstay fee of £10 per hour after a 90-minute stay applies. 
Postcode: SL4 5FW
Holiday Inn Slough: If you're driving from a northern town or city to Windsor then this might be a good place to stop. As they also offer 2 hours of free parking and an opportunity to get something to eat along the way.
Postcode: SL1 2NH
Montague Arms: If you're driving from London to Windsor and don't mind stopping off for a bite to eat, then this Harvester could be a good inexpensive stopping point. Again, be careful not to stay too long as there is an overstay fee of £10 per hour after 90 minutes. 
Postcode: SL3 7HX
Things to do in Windsor for the day or weekend?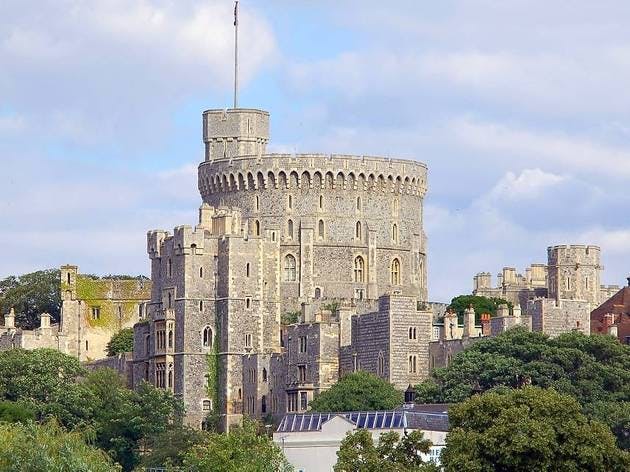 There's plenty of things to do in Windsor. If you've only got a day then you may want to cram in all the history and culture of the area, including Windsor Castle, St. George's Chapel and the Great Park. 
But, If you've got a full weekend then you may have a bit more time to go for a trip on the River Thames, see a production at the Theatre Royal Windsor and do some shopping. Find out more about what to do in Windsor for the day or weekend. 
Are you going on a trip away to Windsor with a young family? The good news is that there are plenty of things to do with the kids too, including Legoland and Thorpe Park. There are also free options like the Royal Windsor Maze, changing of the guards and the Diamond Jubilee. 
Lake District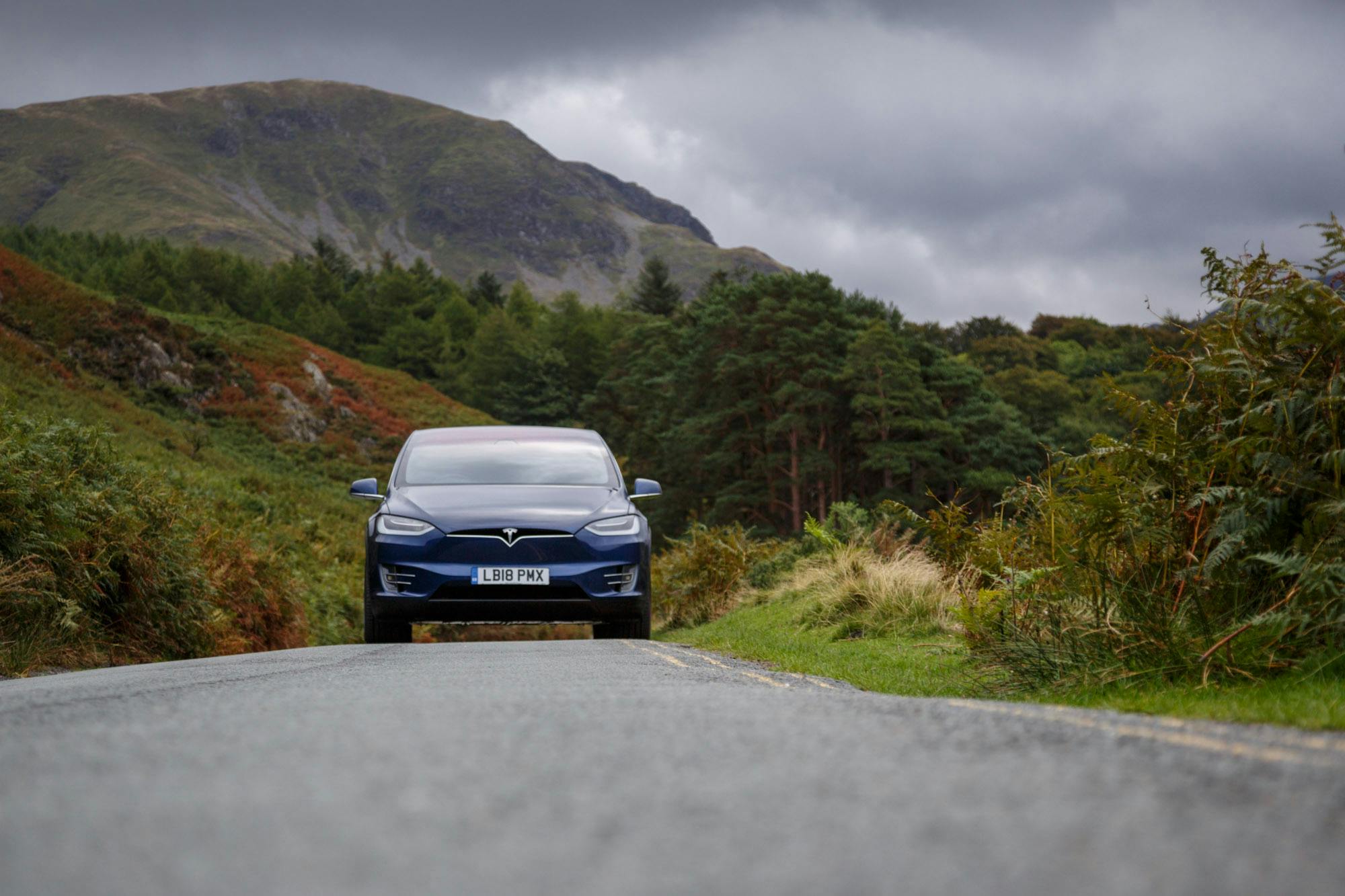 If you're from the North of England and reading this blog then you may be particularly interested in a road trip to the Lake District. Remember though, this is a remote part of the UK so you will have to do some preparation to ensure that you are informed on traffic and charging options. 
The Lake District is less than 80 miles from Manchester, Liverpool and Newcastle meaning that it's a good location for an overnight stay or long weekend retreat. You could also visit from Leeds or other parts of Yorkshire if you were happy to travel a bit further. 
Below are some options for charging your car near the Lake District, depending on where you're travelling from in England. 
Market Street, Lancaster: If you're travelling from Lancashire then this could be a good stop-off point on your way. It's a rapid charging station located on the street. Do check if this point is available to use before driving to it because there are very few options further north and most charging points to the south do not have rapid chargers.  
Postcode: LA5 9BX
Toby Carvery, Carlisle: Are you travelling from Newcastle or the surrounding area? If so, then you have two options for charging points en-route in Carlisle. One of which is the Toby Carvery rapid charging point which is recommended. The other is the Asda Supermarket but be aware that this is not a rapid charging point. 
Postcode: CA1 2AE
72 Manchester Road, Lancashire: If you're travelling from Manchester or parts of West Yorkshire then this should be a rapid charging station en-route for you. The unit is located on the streetcar park, in front of Freddy's fast food and is available for public use. 
Postcode: BB9 7EJ
Things to do in the Lake District for the day or weekend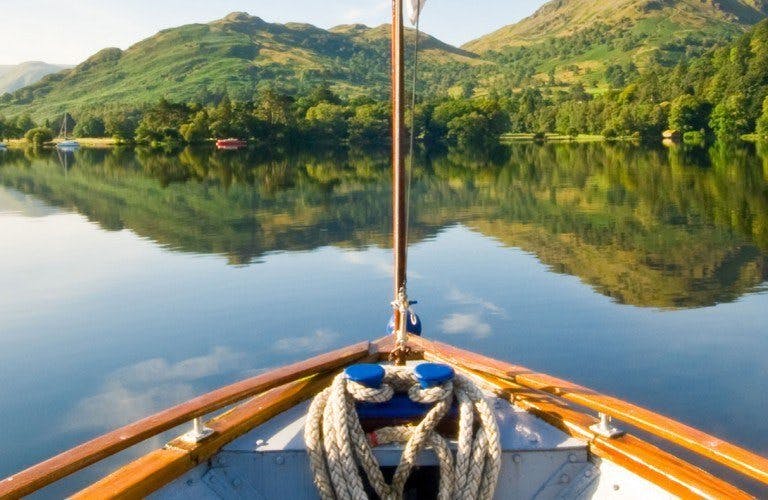 To make the most of your trip to the Lake District, most people would recommend staying for a weekend. There are various websites where you'll find things to do even for just a day, including this travel blog by Tracy travels in time.
Some relaxing recommendations include taking a hike, having an afternoon tea or having a drink at a pub or inn. If you're looking to be a bit more adventurous then taking a cruise on Lake Windermere is also a popular option. You'll have to be prepared to set off early (particularly in the summer) as it gets very busy. 
Looking for some history on your travels? Then try out Castlerigg Stone Circle, a less popular but just as spectacular version of Stonehenge. Castlerigg Stone Circle consists of 38 stones dating back to the Neolithic period.
For lovers of William Wordsworth don't miss Dove Cottage which was the first family home of William Wordsworth. 
Regarding hotels and B&Bs there are Windemere, Grasmere and Dove Cottage, Ullswater, Derwentwater and Keswick are all popular locations. 
Brighton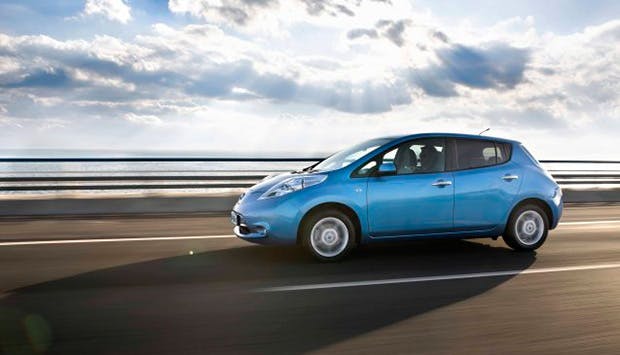 Brighton is a popular destination for people looking to escape London and other parts of the South of England. Below are some charging points based on the different parts of the UK that you are travelling from:
Holiday Inn Express Gatwick, London: This charging unit is located in the car park of the Holiday Inn. If you're travelling from central London then it will take you around 1 hour and a half to get here en-route to Brighton. With this rapid charging point, you have the option of getting a coffee or something to eat in the hotel.
Postcode: RH10 1UA
Concierge Camping, Chichester: Upon entering the park you'll find the charge point in the gravel car park on the left-hand side. This is again a rapid charging point which is free to use and would be a good stopping point for people based in Portsmouth or Southampton.
Postcode: PO18 8DL
Red Lion, East Sussex: This could be another good location to stop off at if you're coming from north of Brighton. Like the Holiday Inn, if you're feeling a bit peckish on your way their or way back then you can stop off for somewhere to eat here. Make sure you register your vehicle at the reception to avoid parking fines. 
Things to do in Brighton for the day or weekend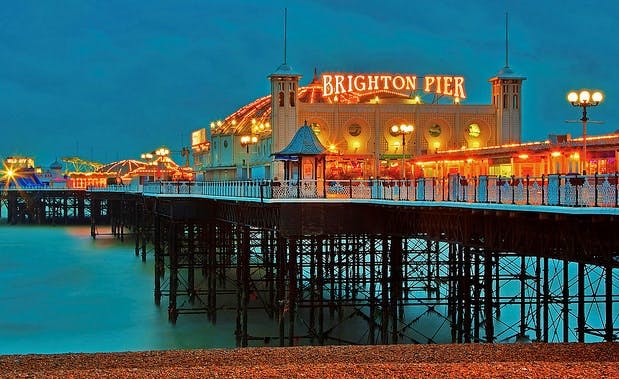 If you're looking for some inspiration for things to do in Brighton, then you'll find plenty of ideas here. 
Clearly, the beach and pier in the summer are key attractions, but there are also historic buildings like the Royal Pavilion, moving observation tower and the world's oldest aquarium. 
Brighton is a great place to visit with the family or friends and it is well known for its lively nightlife. 
Concluding thoughts
So there you have our list (albeit not extensive) of road trips in England. There are loads of areas that we haven't included and we'll be looking for future ideas for you in Wales and Scotland. 
If you have liked this blog then do share it with someone looking to go on a summer or winter road trip and if you have any recommendations then let us know through Facebook or email.